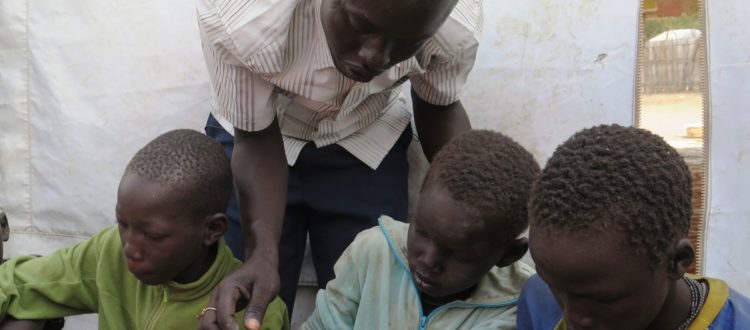 The South Sudan Conflict Update
Although it has fallen off the front page news, the political crisis in South Sudan remains a top priority for Plan in ensuring the right kind of aid reaches children at risk.  They include nearly 3,000 who had been recruited into the fighting and who are now being demobilised; youths at a loose end who might well be recruited into fighting; and displaced children separated from their families and vulnerable to abuse.  An estimated 1.5 million people have been displaced during the conflict of whom over half have been children.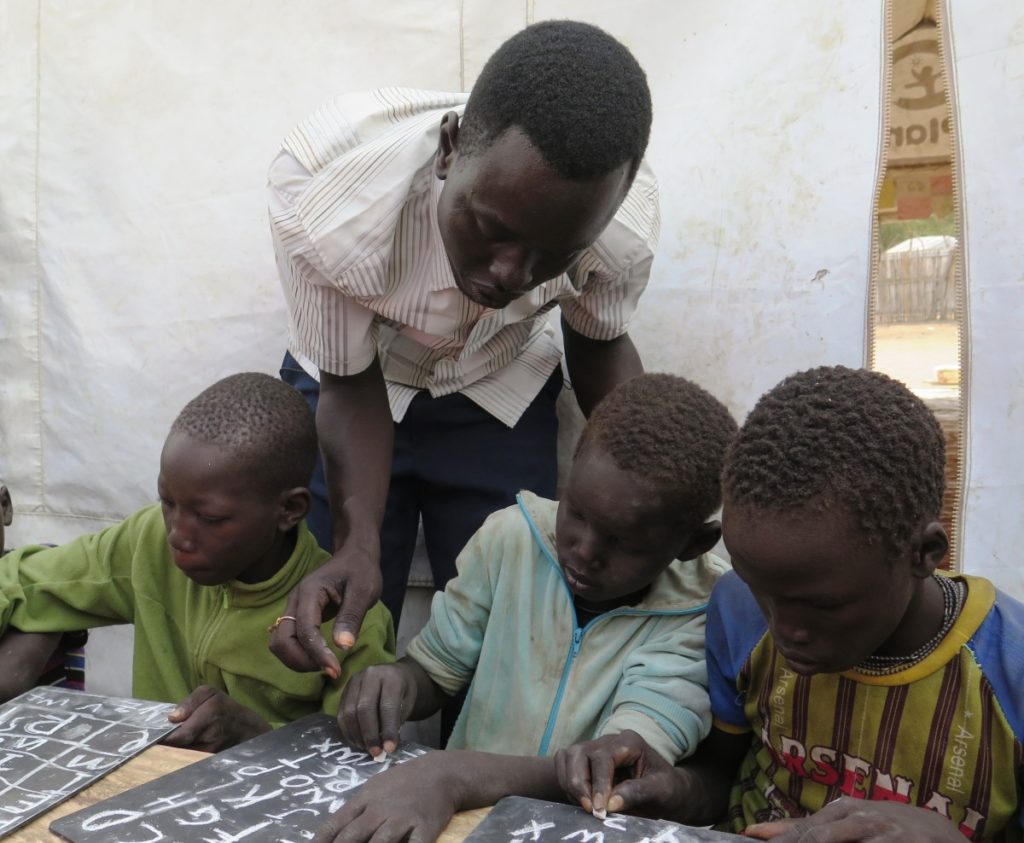 Children learn their alphabet at Child Friendly Space run by Plan.
Investment in livelihood programmes; nutritional initiatives; safe relocation of displaced families to their former homes; food, water and sanitation programmes; and above all a focus on education are all part of Plan's efforts to return a severely traumatised section of the population to a life of relative normalcy with sustainable programmes underpinning the framework of stability.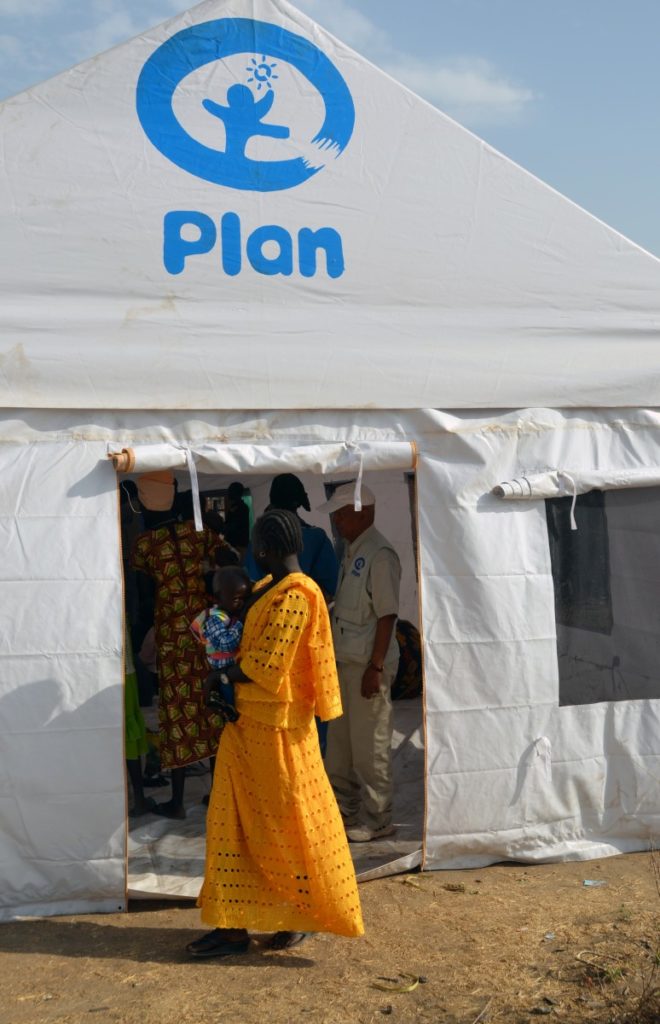 Mothers take their babies to information session on nutrition run by Plan.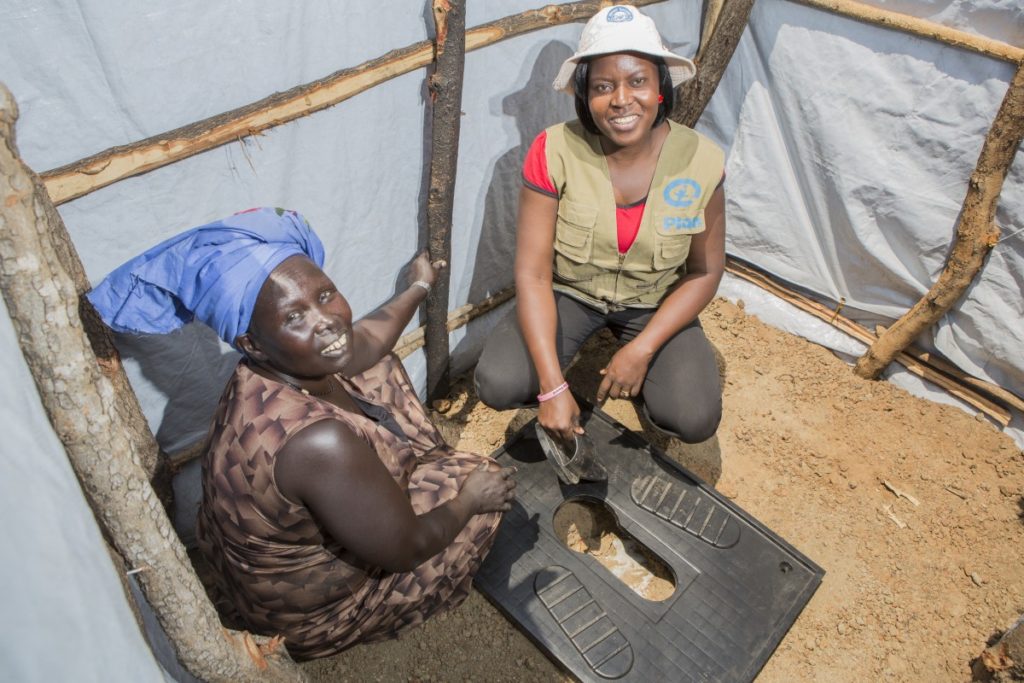 Plan's staff demonstrates use of slab to cover latrine holes in the camp.
Some 60,000 people, over half of them children, have already benefited from the schemes which have received tremendous support via Plan Netherlands.