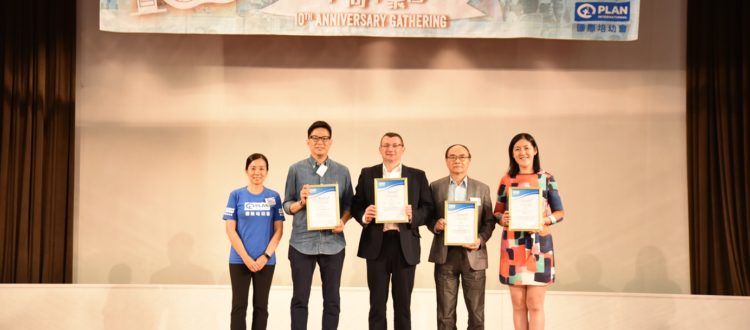 Plan International Hong Kong marked its 10th year milestone
Ex-beneficiaries share heart-warming stories to call for actions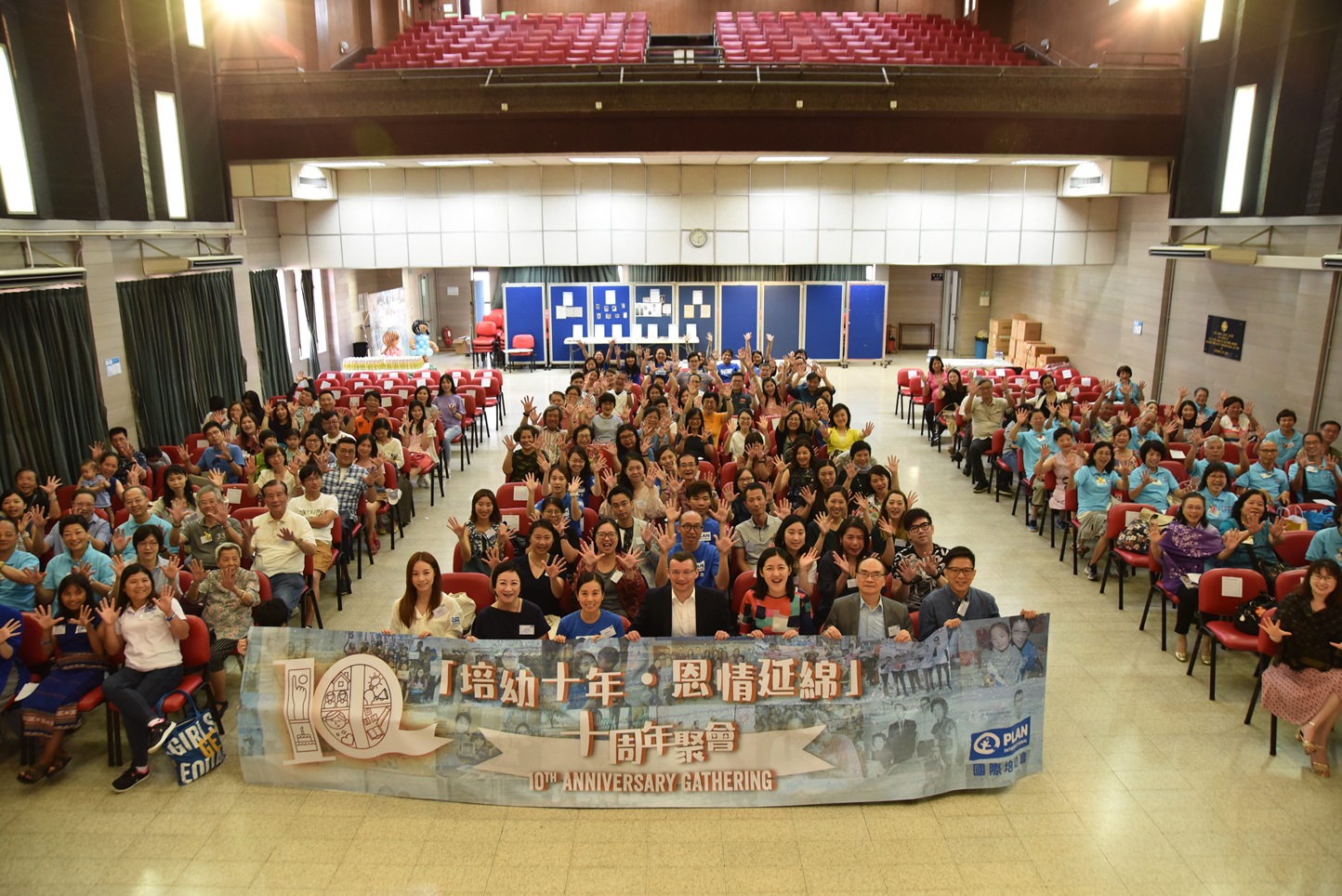 Gained the support from industries' representatives and ex-beneficiaries, Plan calls out to the community for more engagements.
Plan International Hong Kong had its 10th Anniversary Gathering last Saturday (27 July), having a group of ex-beneficiaries shared their experiences over the years and celebrated the memorable anniversary of the reopening of local office. Board Chairman Mr. Andrew Weir, Board Directors Dr. Darwin Chen, Mr. Ralph Szeto, former Board Director Ms. Christine Ma, Chief Executive Officer Dr. Kanie Siu, corporate partners, volunteers and ex-beneficiaries joined the joyful occasion, together with one sponsored child and Plan International's staff members who came far from Vietnam to share about the challenges faced by Vietnamese girls and how the sponsorship programme helps children live better lives.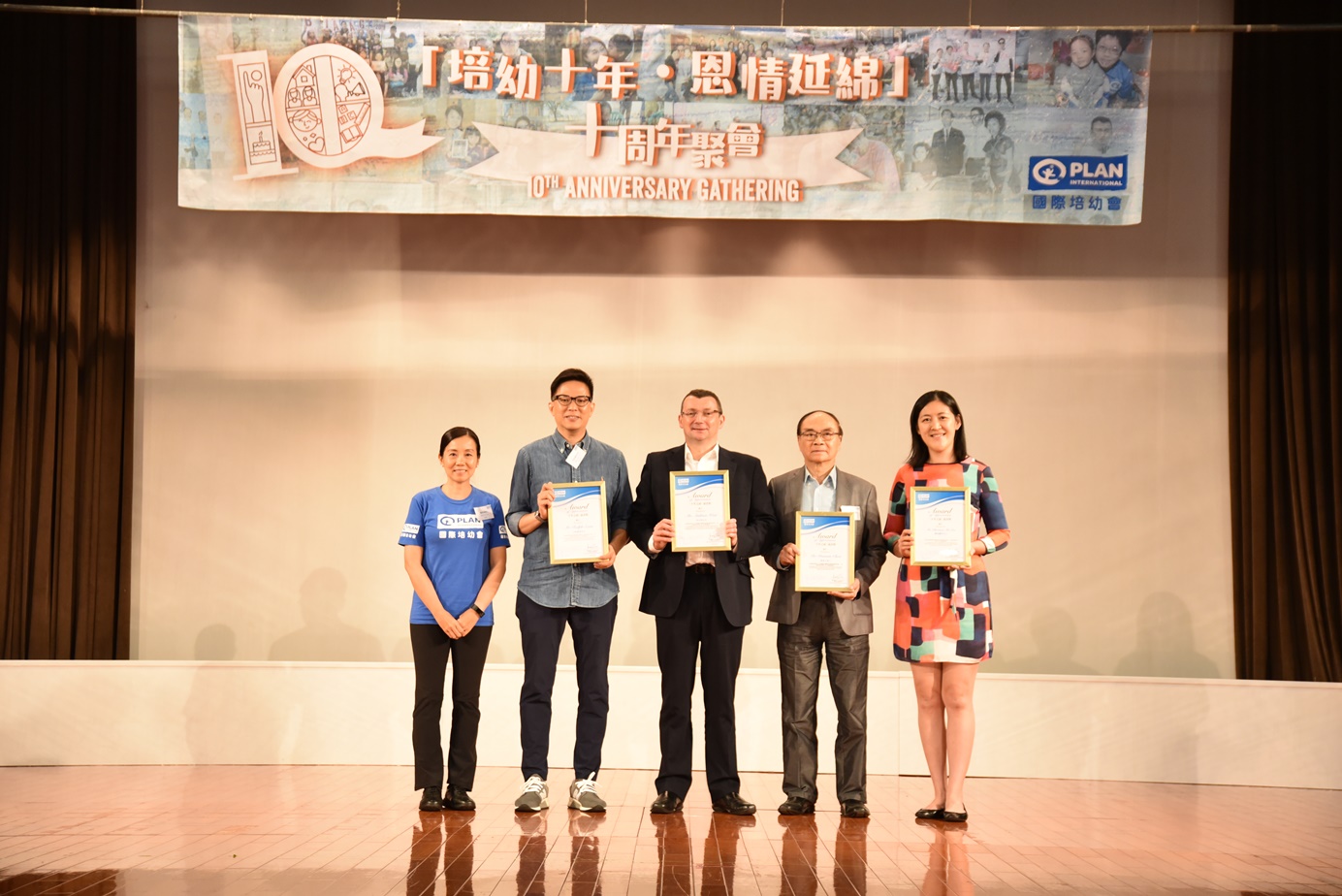 Board Directors celebrates the 10th anniversary together on the stage.
It is named the '10th anniversary', but the history of Plan International in Hong Kong is way longer than it. Plan International once had an office here in Hong Kong from 1959 to 1973, helping nearly 12,000 children and families by matching up foreign sponsors to them, lessening their financial burdens in the difficult years. The organisation also provided a wide range of services to lift the people out of poverty, until there was improvement in Hong Kong economy that Plan International decided to retreat.
Board Chairman Mr. Andrew Weir talked through the difficulties in the very beginning of the start-up in Hong Kong and expressed his gratefulness towards the support from all parties, which marked the success of Plan International Hong Kong today.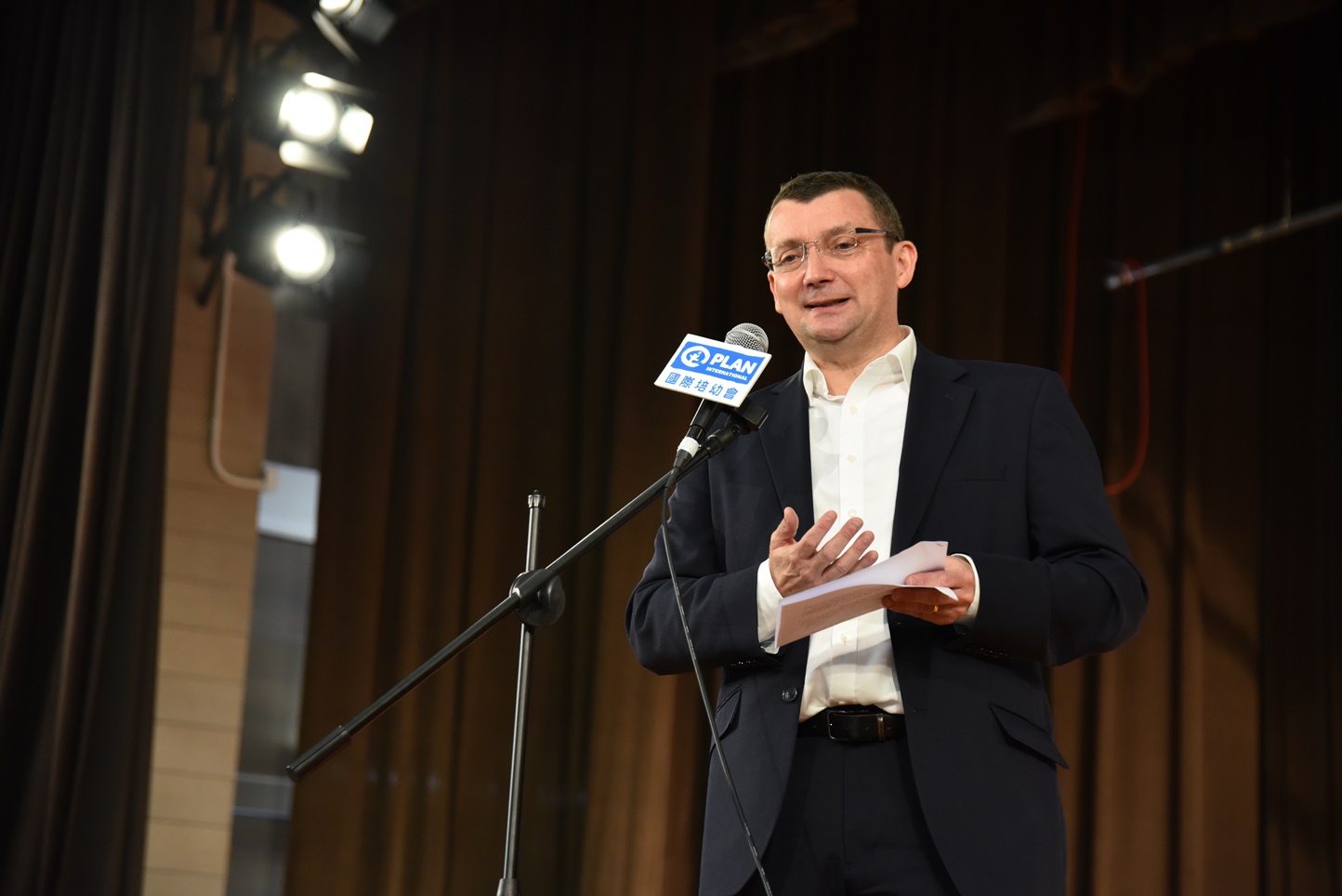 Board Chairman Mr. Andrew Weir reminds everyone that we should be satisfied with current success, but to move forward and do more for our children.
The 10th Anniversary Gathering brought up good memories. Ex-beneficiaries led and initiated by Mr. Vincent Ng, had previously published a book recording their stories of being sponsored children. This time, Ng even invited former Plan International Hong Kong's officer to talk about his work in the past.
Mr. Tsang worked in Plan International's Hong Kong Office back in the 50s and 60s. He remembered taking Cheung Mo-har, an ex-beneficiary who was only 11 years old at that time, onto a U.S. Battleship to visit her marine godfathers decades ago. Looking at the grown-up, Ms. Cheung Mo-har felt grateful and would like to give back to the society by sponsoring 5 children on her own, Mr. Tsang was touched by her kindness. Cheung took the opportunity to share about her past and how she went from an underprivileged background to become a nurse, in order to show the uneasy but fruitful path that she had went through.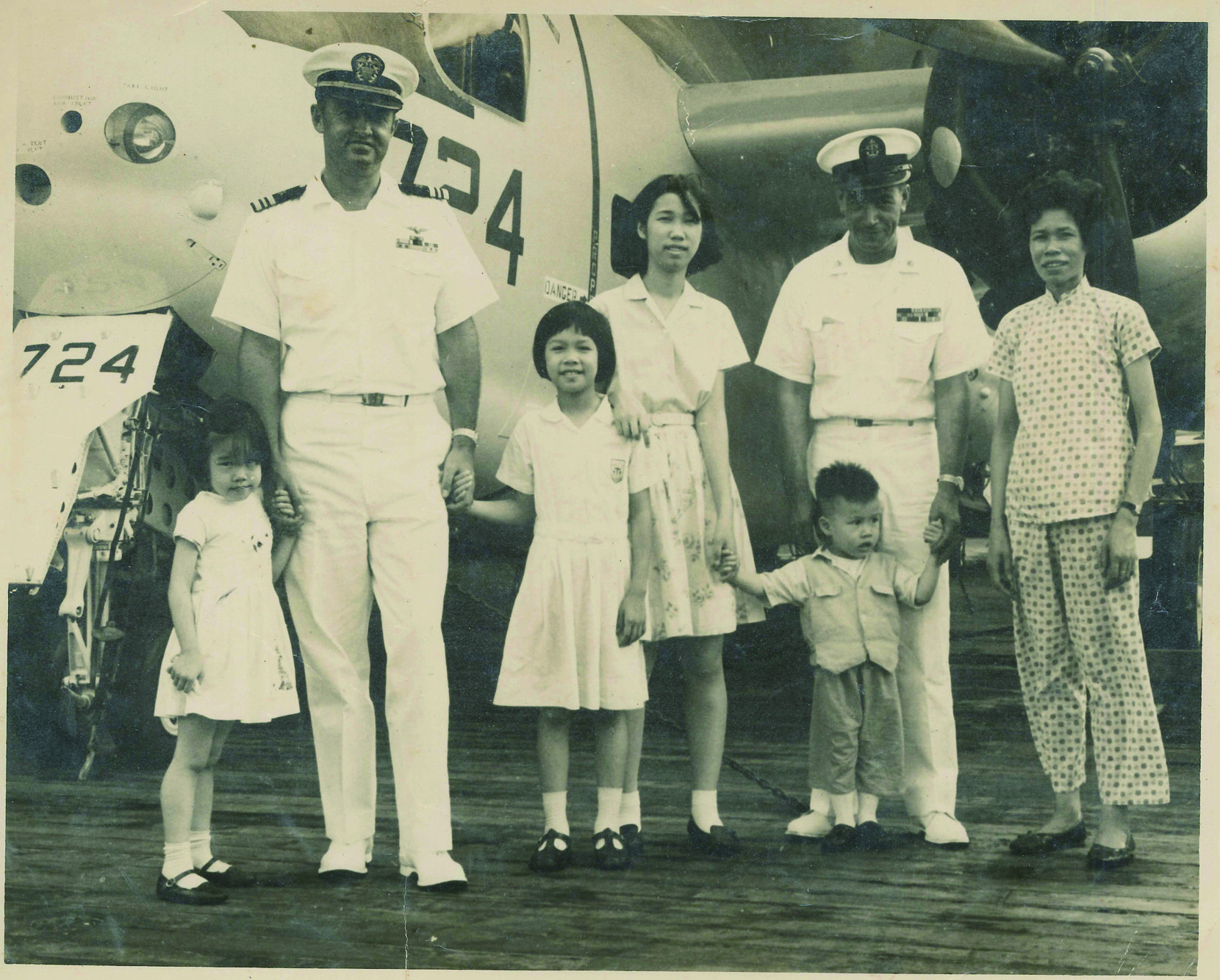 Former Plan officer brought little Cheung Mo-har onto a battleship to meet her godfathers and it has become an unforgettable experience for both of them.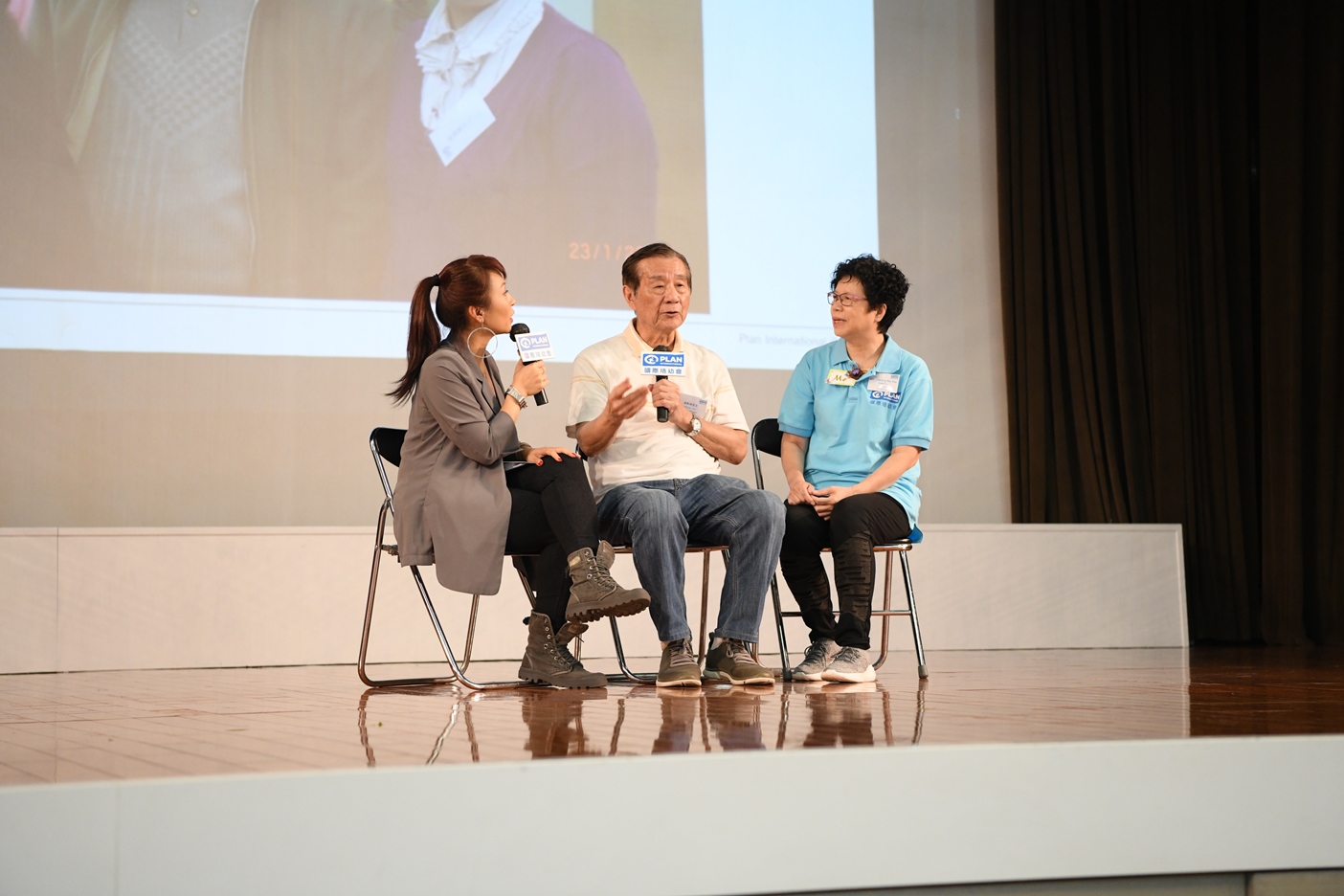 Mr. Tsang is over 80 years old now, and Cheung has grown up as well. It creates a strong contrast with the old picture.
Except sponsorship programmes, Plan International has been developing local child safeguarding projects in recent years. Chief Executive Officer Dr. Kanie Siu talked about the local programmes, such as persuading different sectors to sign the Child Safeguarding Charter and getting ready to set up a Child Safeguarding Net. She pointed out that there are still lots of concerns and potential risks to our children in Hong Kong, despite the advance in living conditions, and teenagers lack the room to live their dreams. She urged the public to listen to the voice of children and build a better world for the next generations.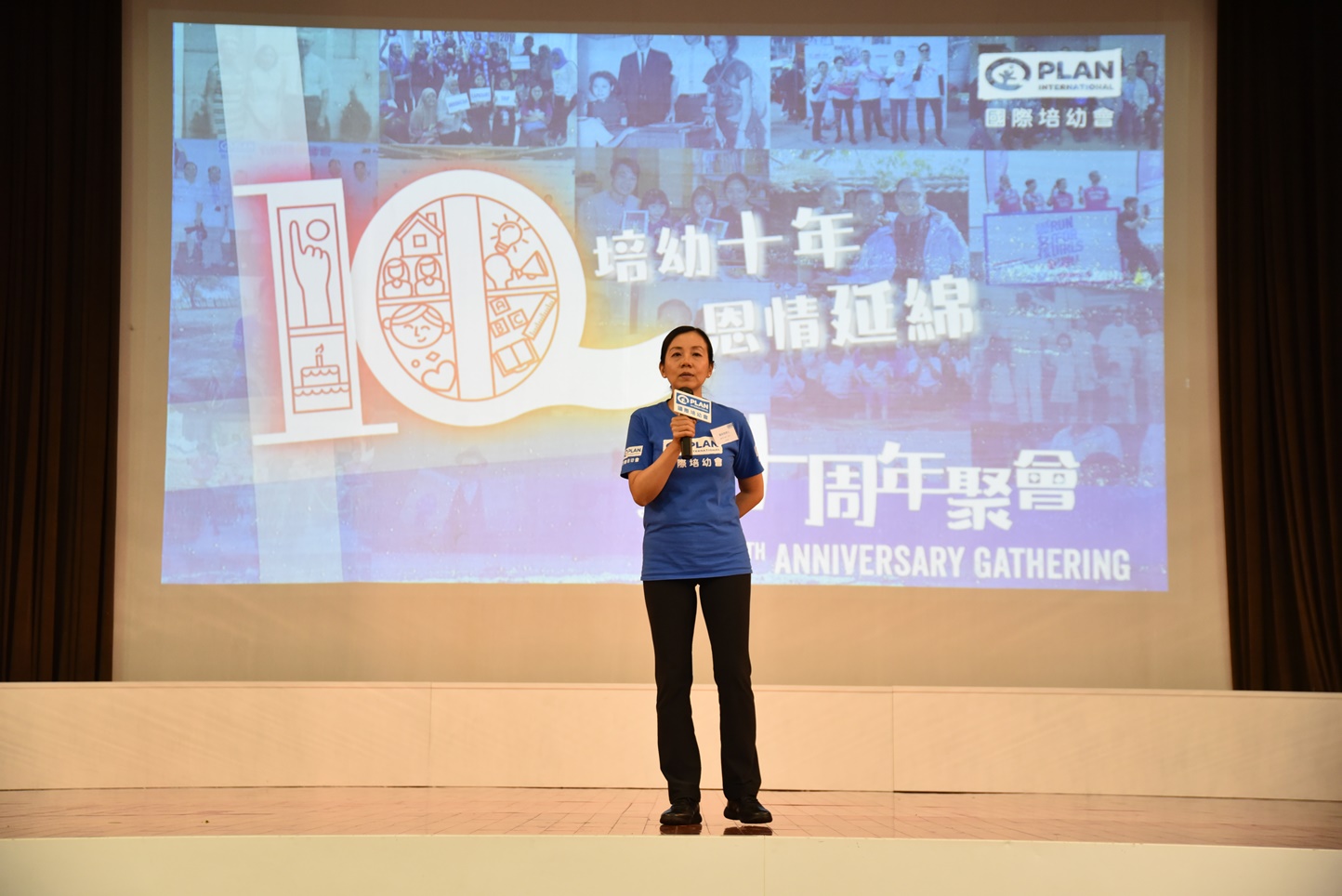 Chief Executive Officer Dr. Kanie Siu is concerned about the standard of living of local children, and wishes to empower them for better future.
It had been the tremendous support which paved the way for Plan International Hong Kong to achieve fruitful results in the past 10 years.To express thankfulness, a donor award presentation was held in the gathering. The awards were presented to the supporters who have been supporting Plan for the longest time, at the youngest, and the oldest age and contacted most frequently with his or her sponsored children in the years.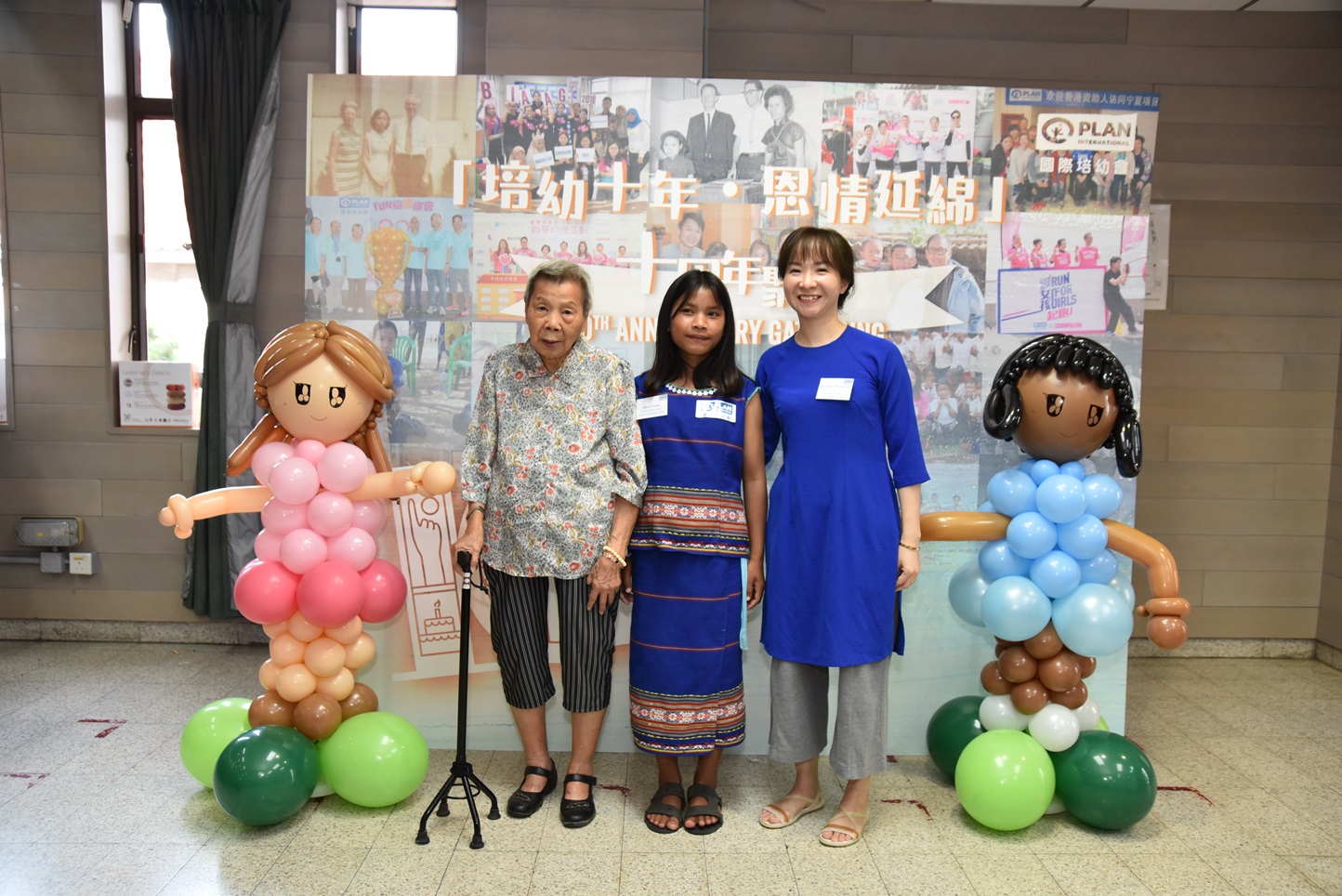 The eldest support is 92 years old while the youngest one is less than 1 years old, proving everyone regardless of age can take part in safeguarding children.
From decades ago to today or tomorrow, Plan International has never changed its mission to protect and give a helping hand to every child. Plan International and its ex-beneficiaries ended the gathering by calling for more people to join forces to fight for children rights and witness many more milestones in the future.