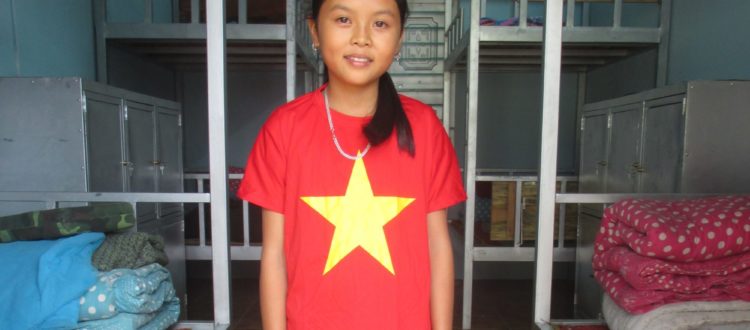 A Dormitory to Reduce School Dropouts in Vietnam
Loan, a grade 5 student now living in a brand new dormitory is very happy to go to school. Thinking back to the journey when she had to spend 3-4 hours hours to walk to/ from school under scorching heat and severe cold, Loan is still terrified. At that time, she even wanted to drop out! 
In a primary school in Ha Giang, Vietnam, over 60 students who live several kilometers away from school have to wake up in the early morning to trek along rugged terrains to get to school.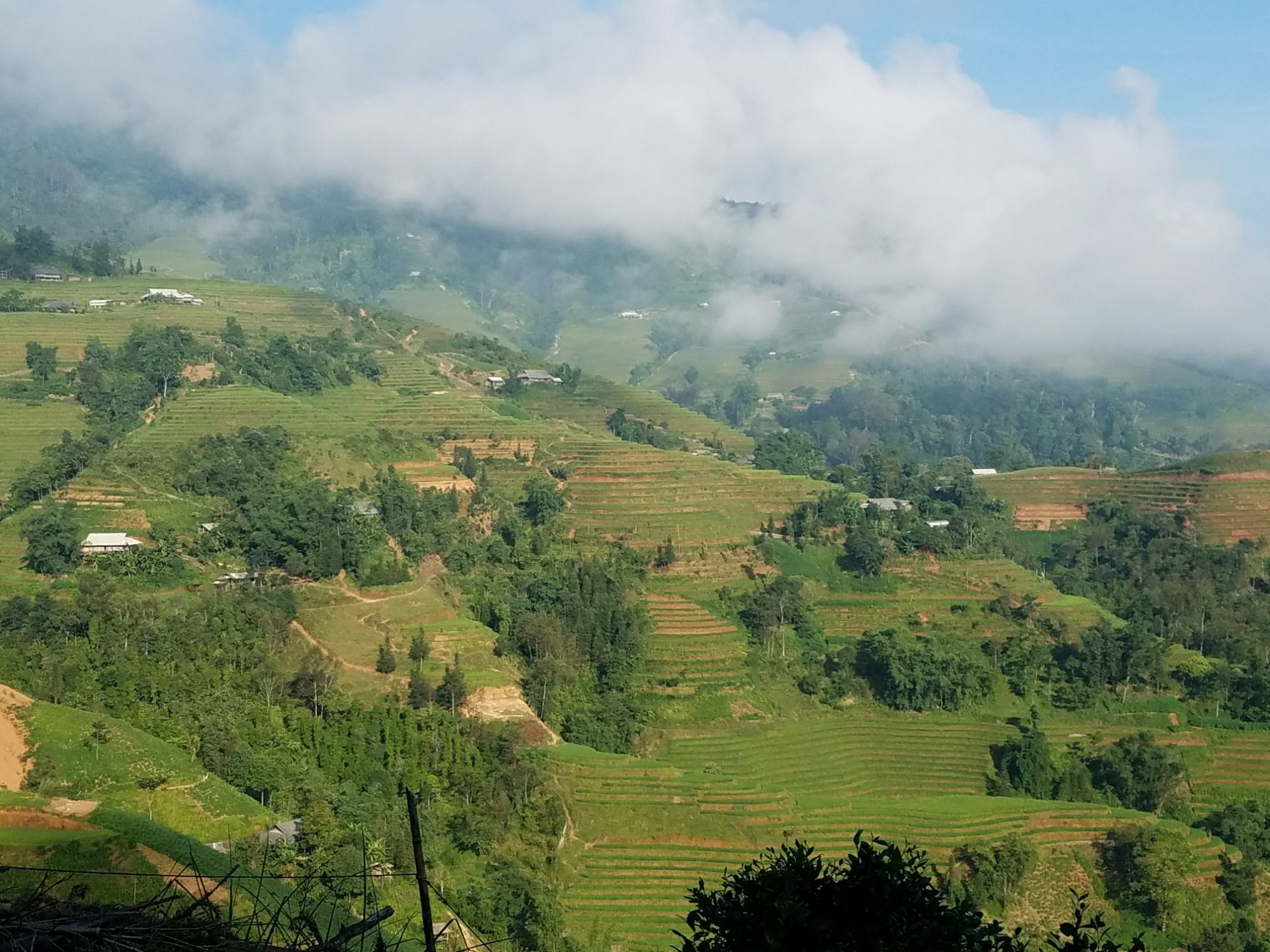 Children living a few kilometers away have to spend hours walking to school.
"When she returned from school, she was already exhausted and hungry." Loan's father felt pity for his daughter. She performed poorly in school. Worse still, Loan lost 2 kg in a few months and was too thin for her age. Her parents and the head teacher were very worried about her condition and agreed to arrange an accommodation for her.
As an interim solution, the teachers' lounge accommodated 36 students but the room was so small that 15 girls had no beds but to sleep on wood planks. The poor lighting also made it difficult for children to study at night.
The hygiene condition of the dormitory was subpar too. After two weeks staying in, Loan suffered from skin infection. Despite the poor living condition, Loan was happy to stay in the dorm.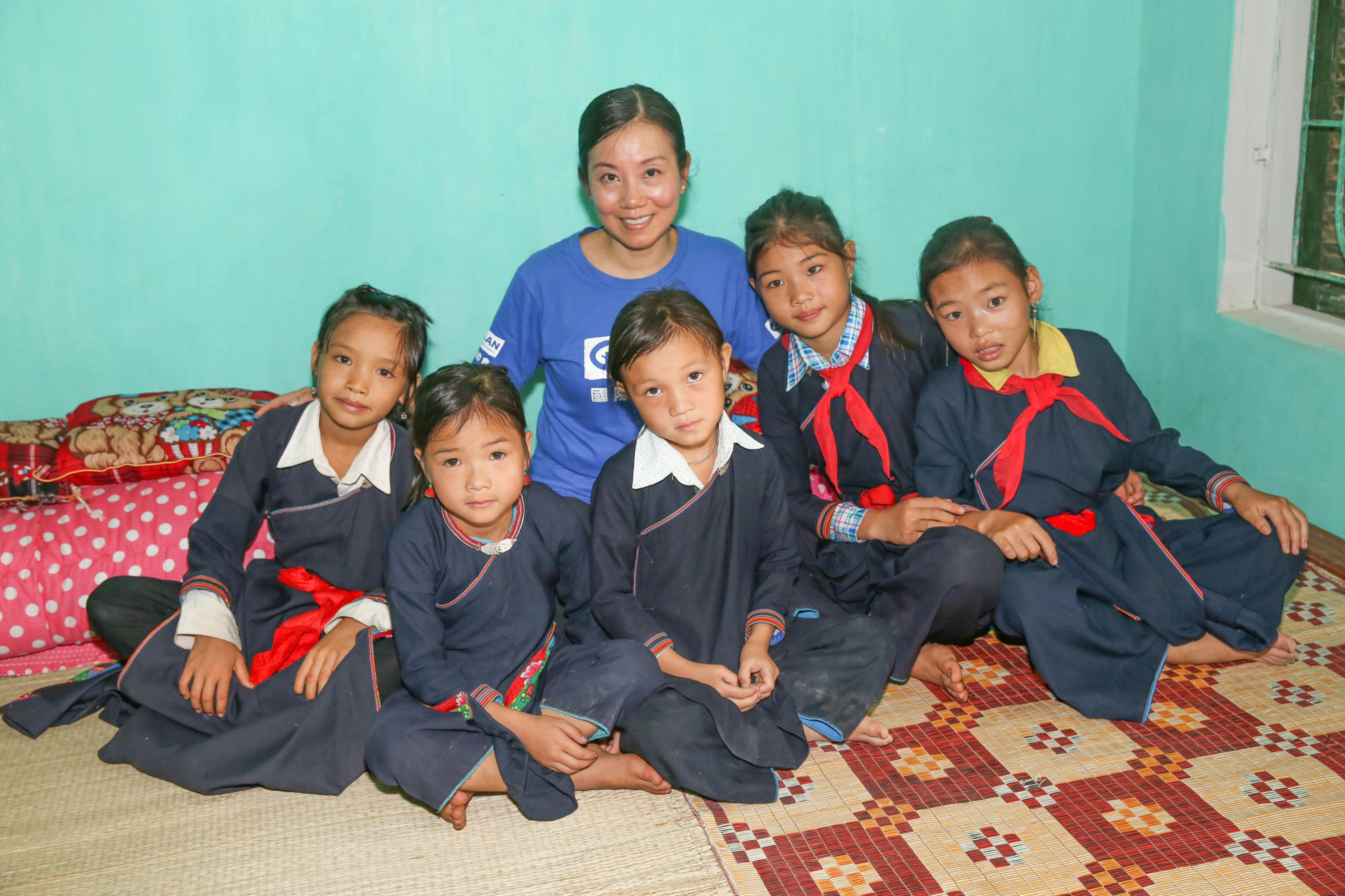 Kanie Siu, CEO of Plan International Hong Kong visited the old dorm last summer to learn about the needs of students.
To encourage students to stay in school, we decided to build a dormitory for them and raised funds through "Gifts of Hope" and "Donate a Pencil Campaign".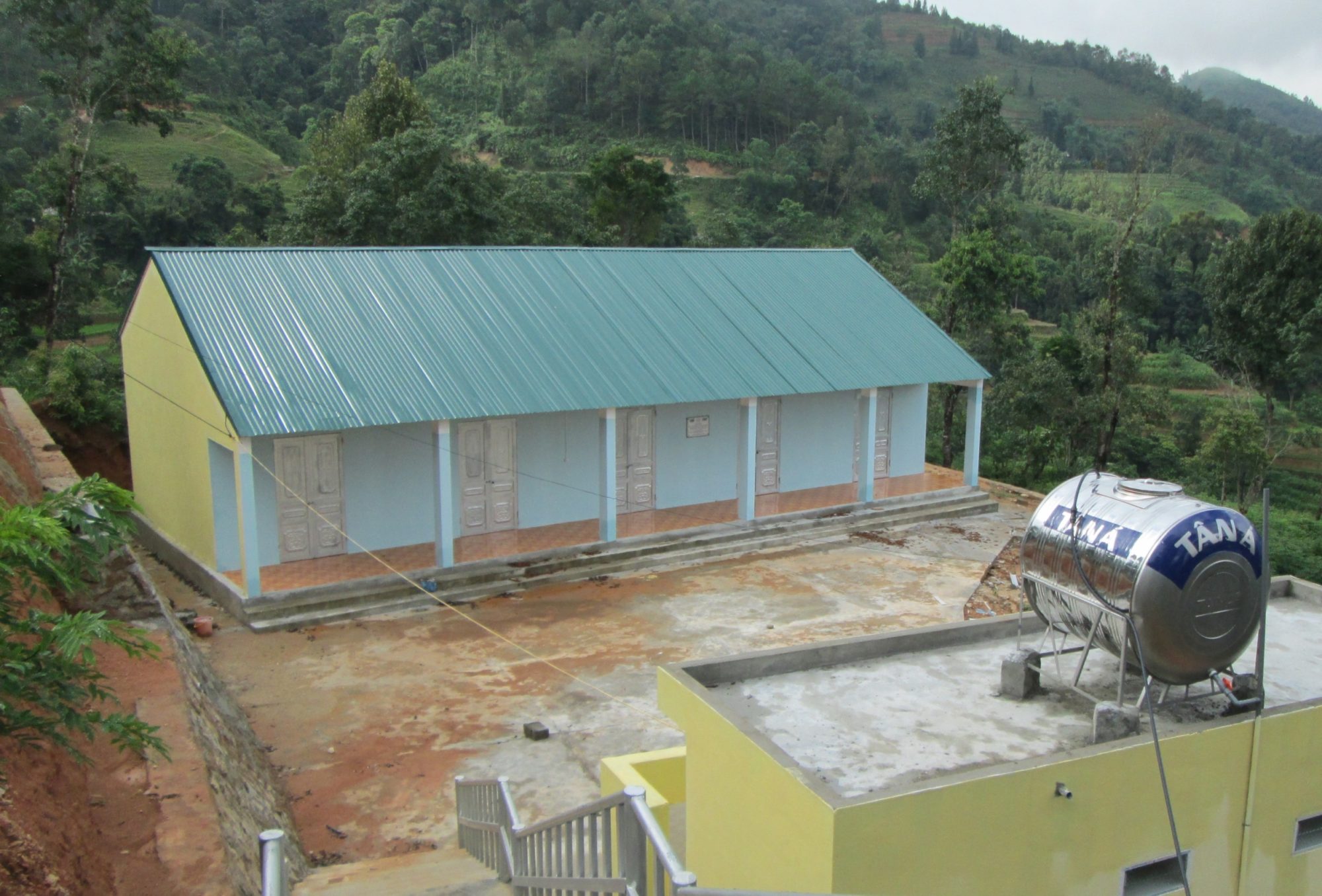 Plan International built a dormitory for students living far away from school.
The new dormitory has two rooms which can accommodate 60 students, and is equipped with personal desks and wardrobes. Loan is pleased with the extra lighting, "I can now read in the evenings."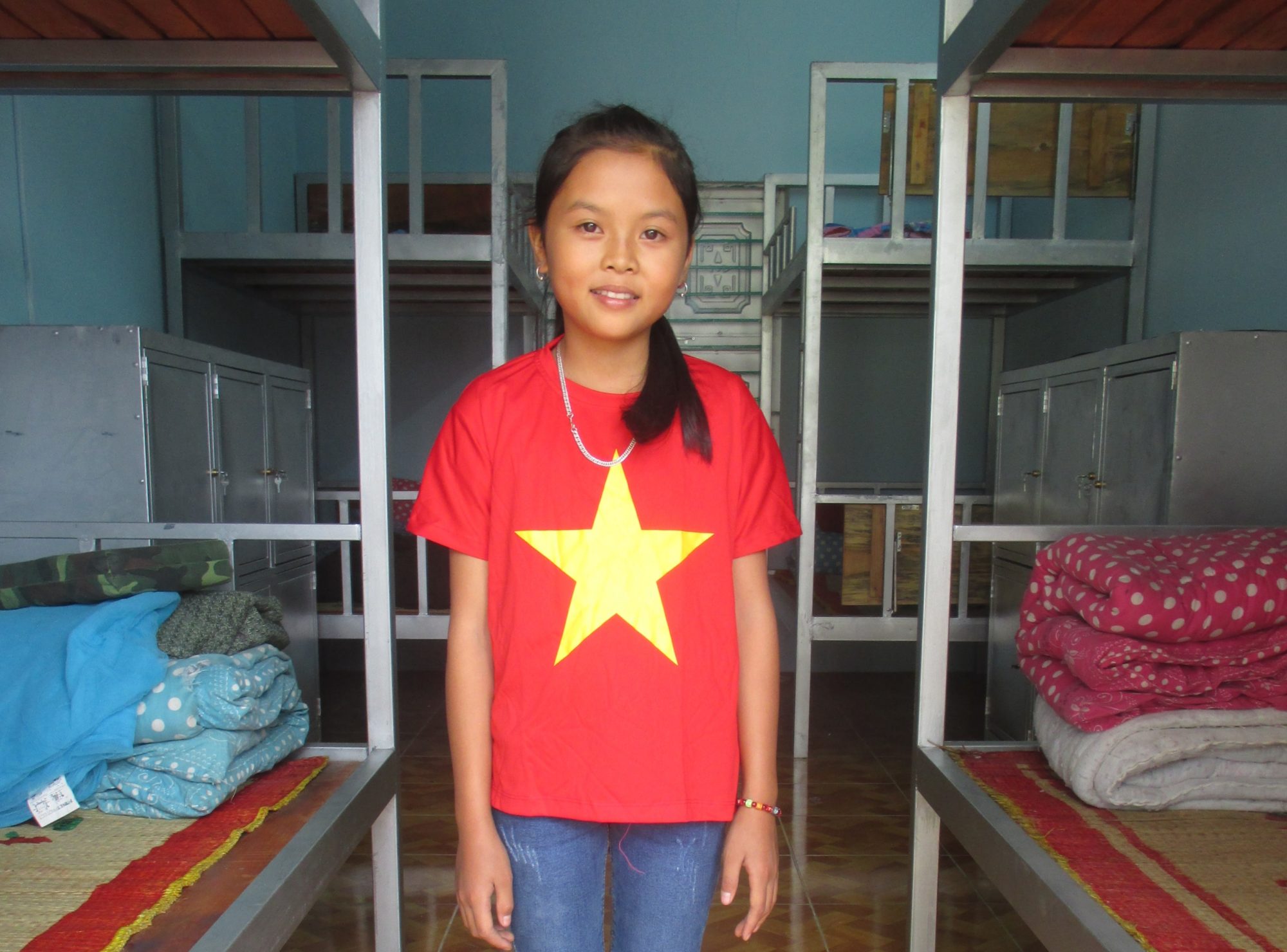 Loan is excited to move into the new dormitory.
When it is pouring outside, Loan and her schoolmates do not have to worry about their back-to-school journey. Instead, they have a safe place to stay and can focus on their study.