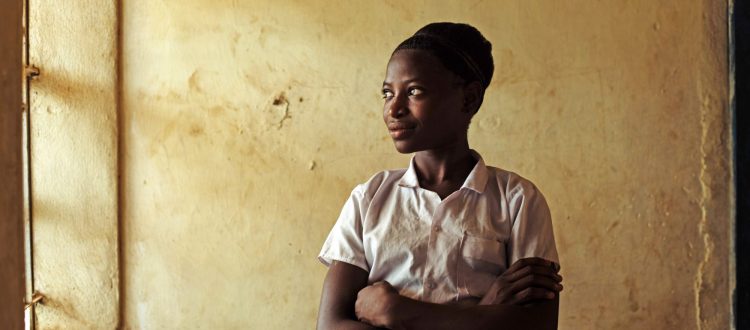 A review of progress on the 10th anniversary of the International Day of the Girl: More than 10 million girls are at risk of child marriage under COVID-19, with a struggle to eliminate child marriage by 2030.
The United Nations declared October 11 as the International Day of the Girl Child in 2012 to increase awareness of gender inequality faced by girls worldwide based upon their gender, including areas such as access to education, violence against women and forced child marriage etc. Plan International, one of the world's leading organisations that strives for girls' rights, published a report on the 10th annual International Day of the Girl Child to review the progress made on girls' rights over the last 10 years.
"Realising every girl's right to flourish: a review of progress on the 10th anniversary of the International Day of the Girl," published by Plan International, found that girls' rights gains in the last 10 years have been slow, fragile, and unequal. A combination of factors – including the COVID-19 pandemic, the climate crisis, and conflicts – has profoundly worsened the situation of child marriage. According to the analysis, no region is on track to meet the Sustainable Development Goal (SDG) target of eliminating child, early and forced marriages and unions by 2030.
Under COVID-19, more 10 million of girls are at risk of child marriage
Though improvements have been recorded on key gender equality indicators, such as the increase in girls' school enrolment, the banning of  child marriage and female circumcision in some countries etc., but at the same time, after the outbreak of COVID-19, the case of child marriage in 2020 has soared, with the largest increase in 25 years, causing more than 10 million girls to be at risk of child marriage. Based on the current situation, Plan International predicts that the world will struggle to meet the SDG of eliminating child marriage by 2030.
Not one country has achieved gender equality
According to the report, of the 144 countries in the UN's Sustainable Development Goals  Gender Index, not one country has achieved gender equality. Progress to date means it will take further 14 years to close the educational gender gap and it will take 155 years to remove the political empowerment gap. But if the education gender gap, along with harmful norms, are  not addressed, it will take 267 years to close the economic empowerment gap.
According to Plan International's analysis, key gains in gender equality over the last 10 years include:
Legal ban on child marriage and FGM: More legal protections from certain forms of abuse and harmful cultural practices, such as the banning of child marriage in the Dominican Republic in November 2020 and FGM/C in South Sudan in April 2020.
Education: Gender parity has been largely achieved in primary school enrolment and learning outcomes, while secondary school enrolment for females increased from 72% in 2012 to 76% in 2020.
Decrease in birth rate amongst girls: A decrease in the global adolescent birth rate amongst girls aged 15–19 from 47 to 41.2 births per 1,000 between 2012 to 2020.
However, change has been slow and unequal, with girls who are growing up in poverty or conflict settings, living with a disability or identifying as LGBTIQ+ being less likely to benefit from these gains.
Key factors that suggest a failure to sustain girls' development throughout their lives include:
Gender Inequality: As of 2020, more than three billion girls and women still live in countries with 'poor' or 'very poor' scores for gender equality.
Gender Violence: Nearly one in three women (736 million) have been subjected to physical and/or sexual violence at least once since the age of 15. Violence against women and girls increased during COVID-19.
Education and employment: Girls and young women aged 15-24 make up the majority of the 267 million young people worldwide who are not in education, training or employment (NEET). In 2019, 42% of young women, compared to 12% of young men, are NEET.
Education: There are 29 million girls of primary-school age out of school, still 5.5 million more than boys.
Child Marriage: No region is on track to meet the SDG target of eliminating Child, early and forced marriage and unions by 2030.
Sex and Reproductive Health and Rights: While several countries have improved legal protection of access to safe abortion, others, notably Nicaragua, Poland and the United States, have repealed laws previously protecting the right to safe abortion.
Plan International's Director of Monitoring, Evaluation, Research and Learning, Jacqui Gallinetti, said: "From attending school to being legally protected from early marriage, every girl should grow up enjoying the rights she is entitled to under international treaties and human rights law.
"The progress made on girls' rights over the last 10 years has been too slow, too fragile and too unequal. As a result, countless girls around the world face the same inequalities that their mothers did years ago.
"This International Day of the Girl Child is a stark reminder of how much work there is still to be done to achieve gender equality. We need to move beyond giving legal recognition to girls' rights, and urgently back commitments up with new and urgent investment so that every girl has the chance to thrive."
Full Report