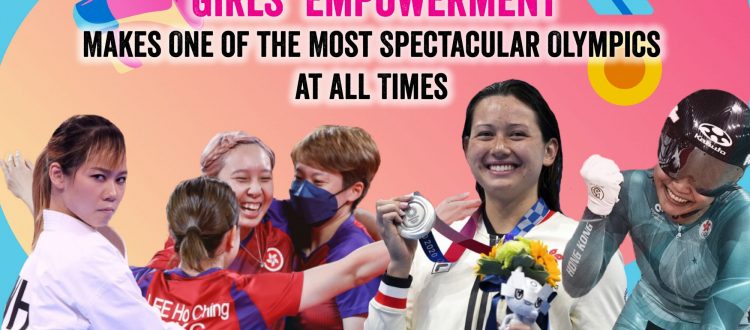 August 2021【Girls' Empowerment Makes One of the Most Spectacular Olympics at All Times】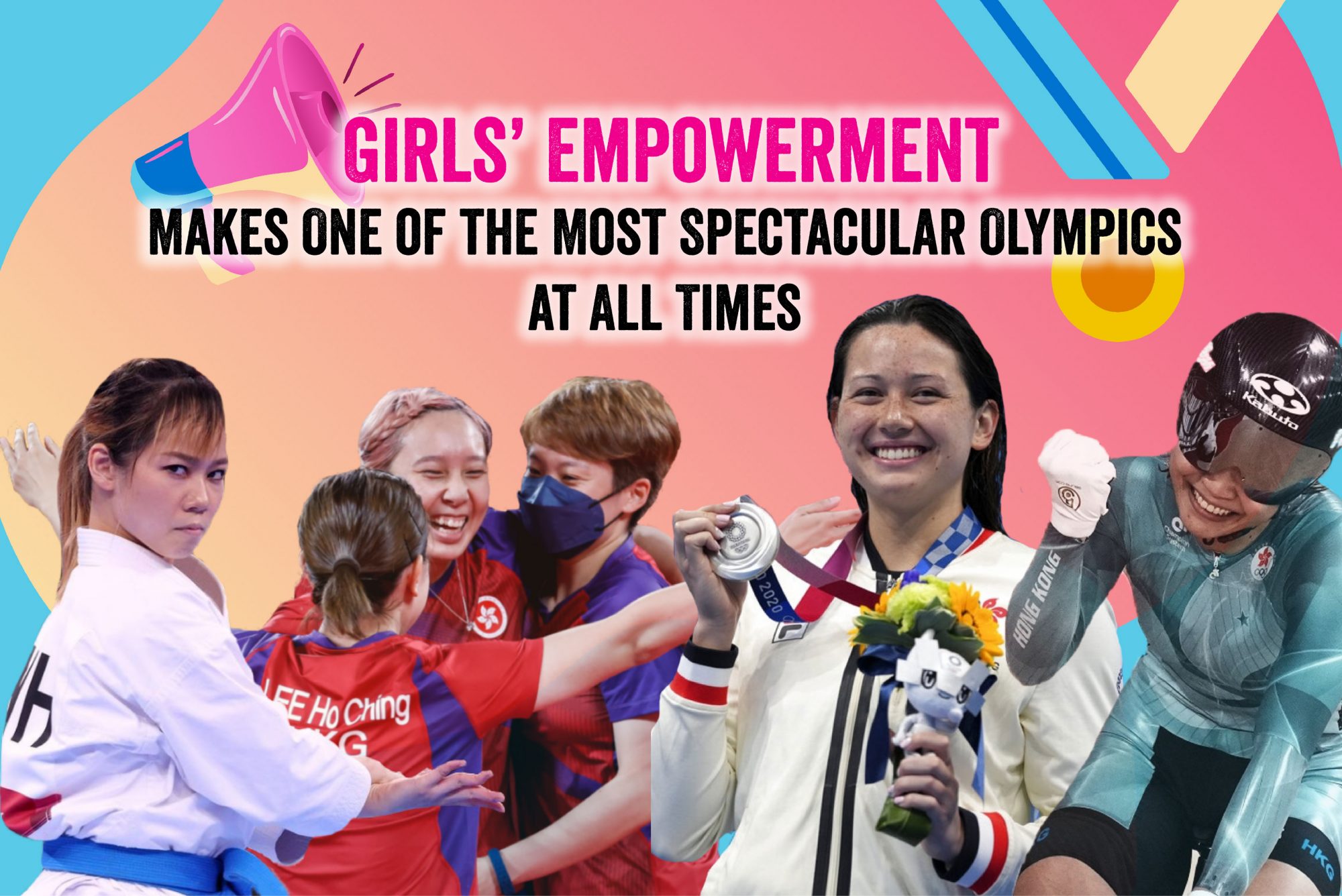 The astonishing results that Hong Kong athletes got in the Tokyo 2020 Olympic Games earlier have marked the history of Hong Kong. We not only felt thrilled with the number of medals we have got but also excited about a huge step forward for gender equality on the sports ground when we looked at the active participation and breakthroughs made by female athletes all over the world.
You may have noticed that over half of the Hong Kong National Team is female. In fact, Tokyo 2020 Olympics has the most female athletes of all time since the first modern Olympic Games organised in 1896, accounting for 49% of all Olympians. Moreover, starting from this year, a new rule set by the International Olympic Committee (IOC) has demanded all participating countries to send at least one male and one female athlete so that no country can bar females from participating in the Games.
Isn't female participation in sports very common? Not always! In the Olympic Games before 1900, females were forbidden to join it. Even when they were allowed to take part in that year's Games, only 2% of the Olympians were female and they could only join certain events. In later games, attacks and shaming against female athletes occurred repeatedly. When it comes to Tokyo 2020, apart from celebrating the achievements of Hong Kong athletes, we should also be proud of all female participants who joined the Games, showed us their talents and brought a new chapter in gender equality.
Female and the Battle with Gender Stereotype
Many of us enjoy watching gymnastics in Olympic Games but did you notice any differences in this year's game? In the past, female gymnasts all wore gym suits with high slits, which is similar to swimsuits, to expose their legs while male gymnasts could choose to wear short or long tights to compete. It was deemed as an unspoken rule in the sport. Clearly, there are different standards for the two genders. This year, the Germany Gymnastics Team chose to break the traditions and challenge the culture by wearing gym suits that covered their whole body. They said it is to fight against the unreasonable expectations and stereotypes on female bodies on the sports ground.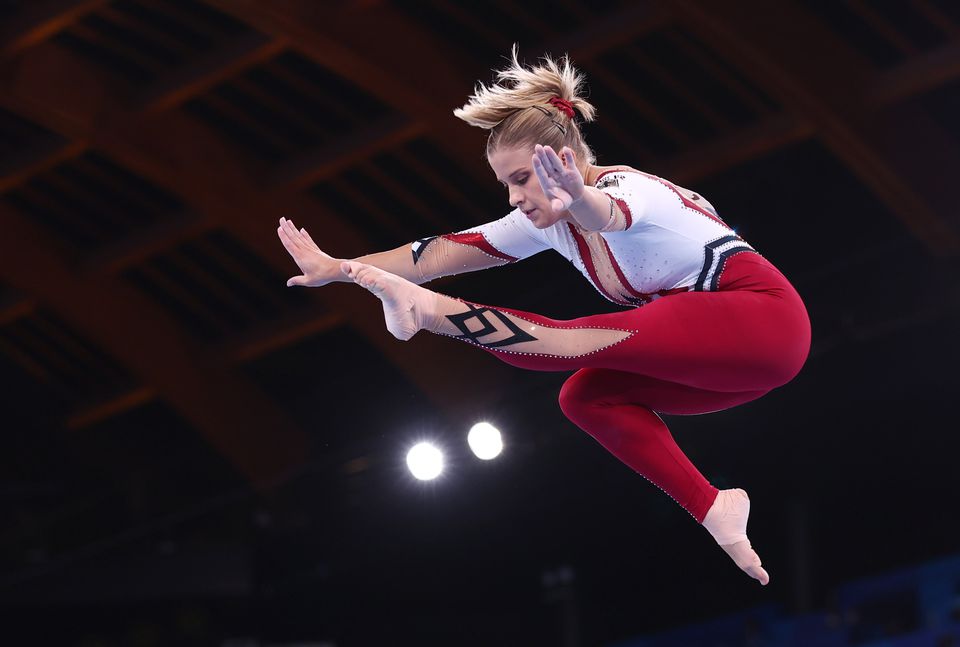 The Germany National Team let their gymnasts decide whether they would change to full-body suit and all members joined the action at last. (Source: Reuters)
At the frontline battling gender inequality, there is also South Korean archer Ansan. Ansan won gold medals in women's individual archery, women's team archery and mixed team archery events. Yet, the responses in South Korea were not as enthusiastic as we expected. The public focused on her short hair instead of her amazing results. In South Korea, where the culture has been male-dominated, it is until recent years that feminism and the heated debates around started to emerge. Ansan's hairstyle had touched off a fierce war online between two points of view in the country. Some netizens said Ansan is a "feminist" and a "men-hater" and the IOC should have taken away her medals. Luckily, Ansan remained calm, was not affected by the pressure and stereotypes and won her golds in the competitions. She insisted to show up with short hair as she felt it is more comfortable and received support from many celebrities including Moon Jae-in, the President of South Korea, as well as over 6,000 netizens who uploaded photos of their short hair. With no doubt, Ansan has brought the gender discussion in the country to a whole new level.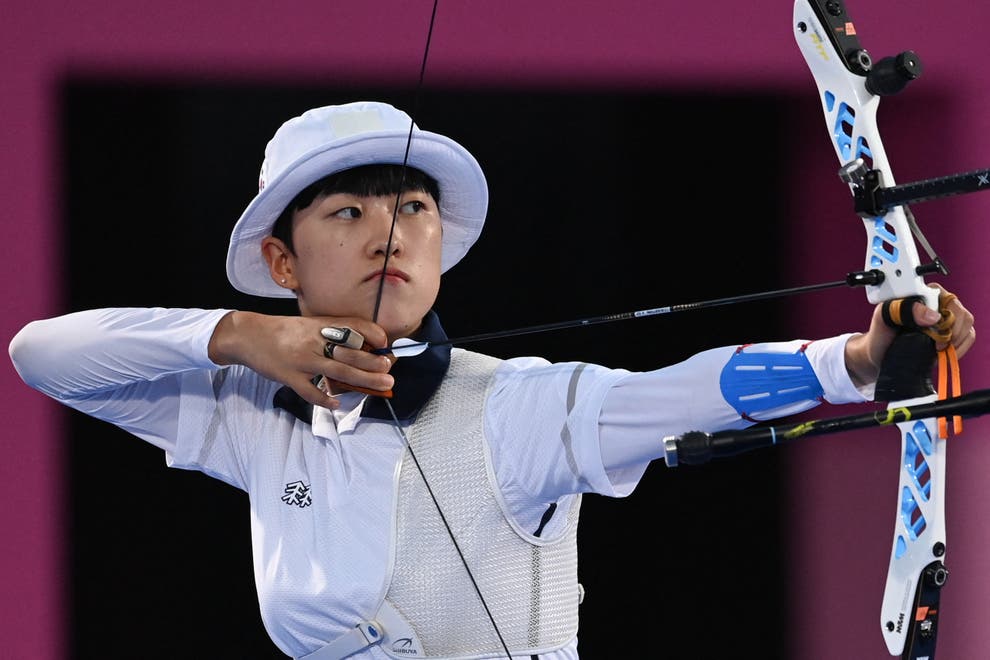 Ansan was criticised because of her hairstyle but she did not back down. (Source: AFP)
The Power of Female
When we read storybooks or watched animations in our childhood, boys' activities have been portrayed to be playing sports like football, basketball and martial arts that are considered 'masculine', while girls are always confined to 'softer' activities such as playing the piano, drawing or dancing. Why can't girls learn martial arts and boys enjoy dancing?
Two female judo athletes from Saudi Arabia of the Middle East and the Republic of Kiribati, an island country in the Pacific Ocean, demonstrated their power on the sports ground. Judo is being classified as a form of modern martial art and a 'sport for males' in many conservative cultures. In some countries like Saudi Arabia, parents do not encourage or allow their daughters to take part in judo. Female in this Muslim country even has no freedom in clothing, owning a bank account or a passport and faces lots of obstacles in their daily lives. However, Tahani Alqahtani, a judo athlete representing Saudi Arabia, is not afraid of the social pressure. Not only did she play this 'manly sport', but she also did represent the country to fight across the globe with the aim to boost the confidence and autonomy of Saudi's women. "I want to fight for my country, especially for the girls in Saudi. I have to get good results to prove that Saudi girls can succeed!" she said.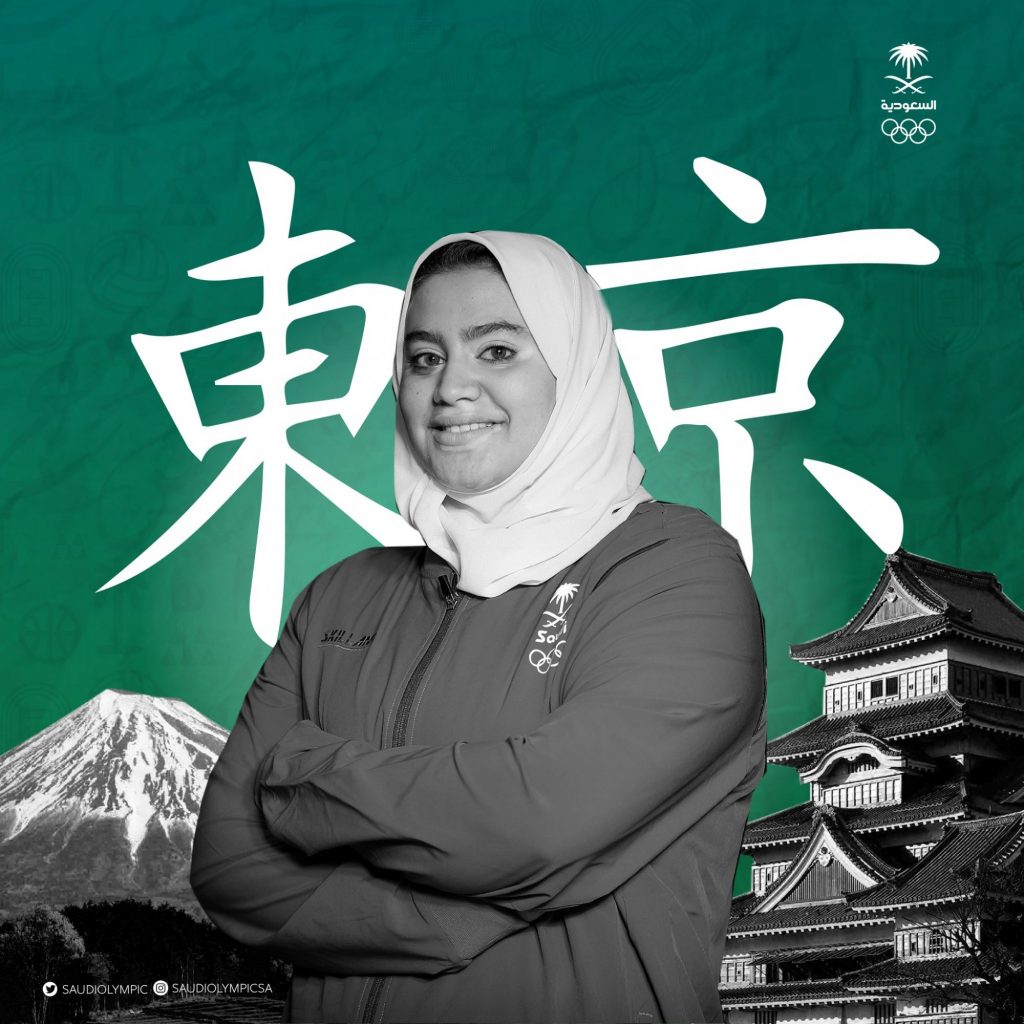 Saudi has the vision to achieve gender equality in sports by 2030 and they used the photo of Tahani in their official promotion, symbolising the improvements in the field. (Source: @saudiolympic Official Twitter account)
Kinaua Biribo, another judo athlete from Kiribati, shares the same goal. "I guess I am not going to win any medal but I am not giving up. The girls back at home are watching me. If I succeed, they will be motivated!" The problem of domestic violence is severe in Kiribati. According to the United Nations, about 60% of the male in the world have violently treated their partner last year and countries in the Pacific Ocean have the highest occurrence rate. Kinaua keeps her "sisters" in mind even when she is competing elsewhere. "I wish they find hope in me. Being a female should not be a curse, but a blessing. We are not necessarily a victim, we can be a strong fighter!"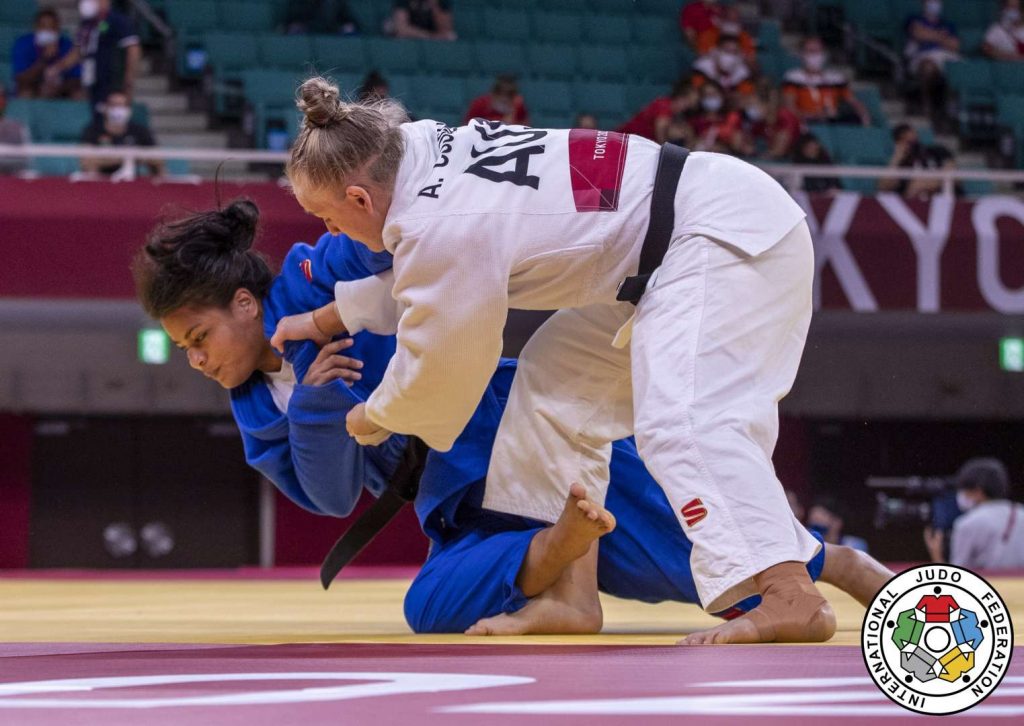 Kinaua showed us the power of females from Kiribati. (Source: judoinside.com)
Sports as A Mean to Empower Girls
Plan International believes, with opportunities, every girl can be a fighter. By empowering girls, they can reach their full potential and put an end to gender inequality. In a lot of developing countries around the world, Plan International get in touch with girls through sports that are traditionally considered 'for male'. In the interest classes and training, we explain girls' rights, child protection to them and support them in the fight for equality in their communities. The sports field is a microcosm of society and we have to demonstrate the power of females on the sports ground by giving them the freedom to choose their sports, clothing, hairstyles, etc., letting their voices be heard and appreciating their achievements. We shall never look down on female's capability!
| | |
| --- | --- |
| | |
| Plan International gathers girls by sports in Nicaragua and teaches them to fight for and protect their rights. | Girls in Bangladesh are learning to defend themselves through Karate training. |
Running Towards a Fairer Future
The Tokyo 2020 Olympic Games  came to an end but we still have a long run ahead in gender equality. In the closing ceremony of the Tokyo Olympics, the logo of the upcoming Paris Olympics, which will take place three years later in France, was shown. It is a female face representing the efforts and contributions of female athletes. Let's make a wish that their dreams can come true and gender will no longer be a hurdle in the girls' run. Today these girls are trying to change people's perception of female's participation in sports and tomorrow their power will shake the world.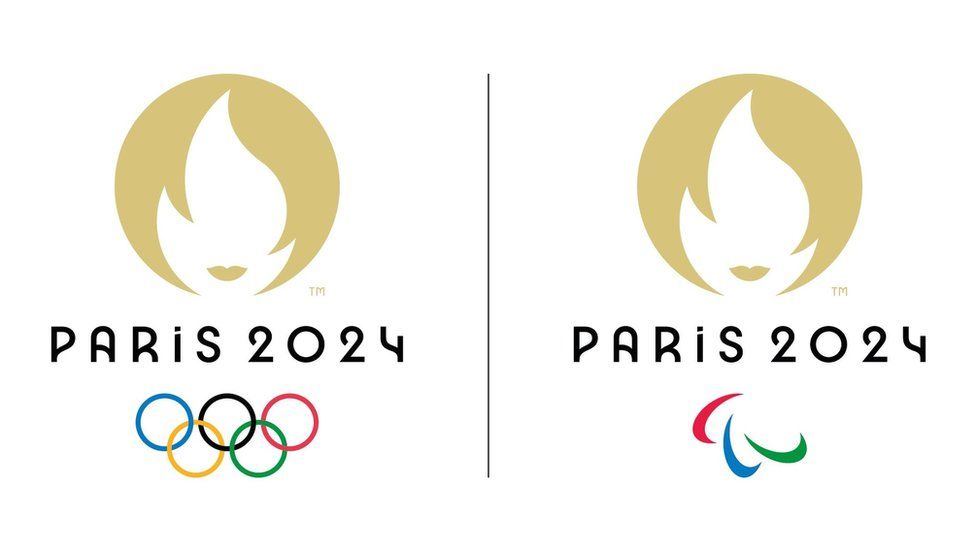 The logo of the Paris Olympics uses the Olympic Flame to outline a female face as a commemoration to the first-ever female participated in the Olympic Games in Paris back in 1900. (Source: BBC)