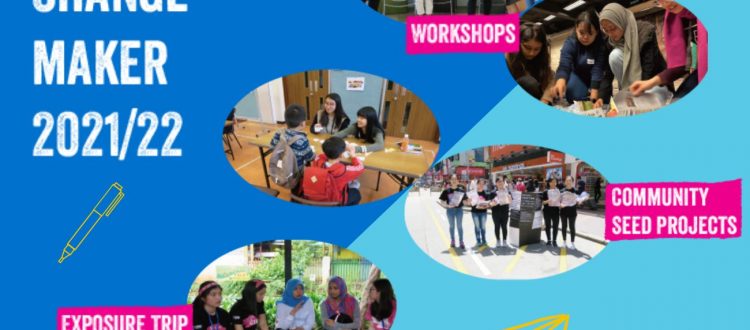 Plan International Hong Kong 'Be a Change-maker 2021/22'
Support young people to be change-makers with global awareness and the power to catalyse positive social change in their communities through experiential activities, training workshops, overseas exposure trip, and community seed project!
Apply NOW! Extended Application Deadline: 25 Jun 2021 (Fri)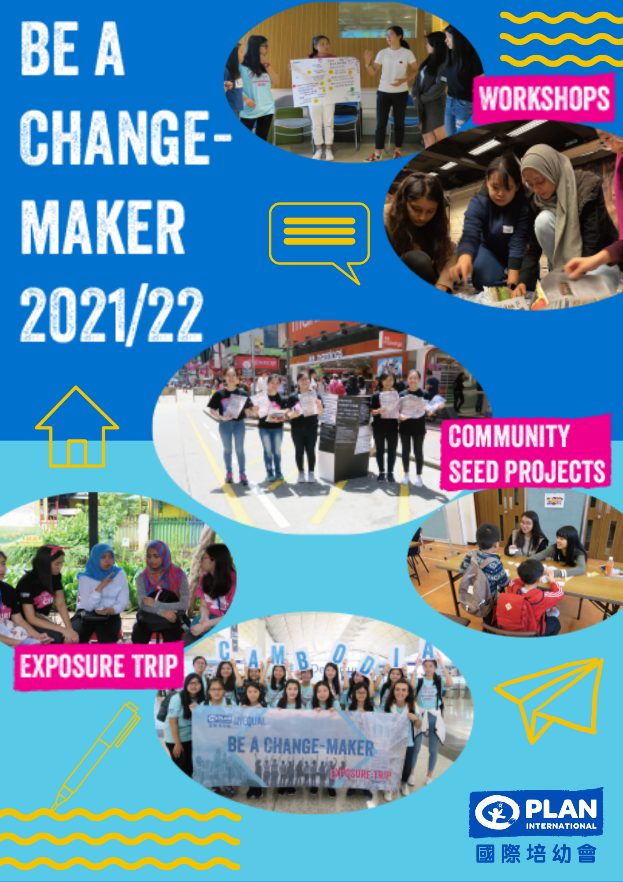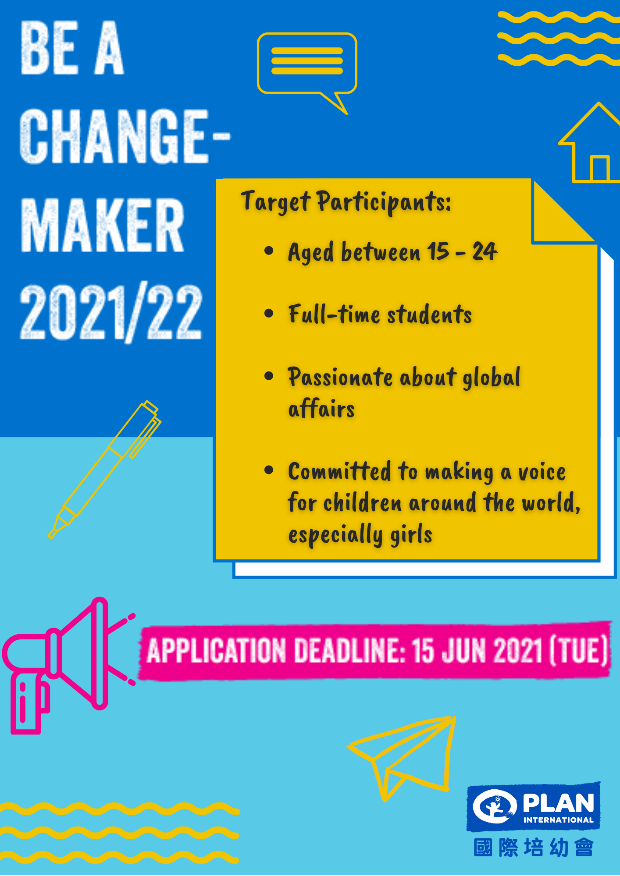 Introduction
Plan International strives for a just world that advances children's rights and equality for girls. We cordially invite young people interested in social and child rights issues to join 'Be a Change-maker 2021/22'. Through a series of activities from July 2021 to Feb 2022, participants will take the first step to become global citizens through learning, researching, and taking action to make a voice for children around the world, especially for girls overcoming adversity.
PART I
Training Workshops and Community Seed Projects
By joining our local workshops and experiential activities, participants will learn about child rights issues, especially girls' issues. Participants will also have a better understanding of their local communities. With Plan International Hong Kong's 'Be a Change-maker' seed funding, participants will plan and execute their community seed projects to address the child rights issues they care about and create positive changes in their communities.
PART II (TBC)
Exposure Trip to Southeast Asian Countries
Participants with outstanding performance in their community seed projects will be invited to the international exposure trip. With the support from Plan International's Country Office, participants will visit the child protection and youth advocacy programmes supported by Plan International in local communities to better understand the lives of local children. Participants will also meet with local youth to share their advocacy experience in promoting child rights in the community.
PART III
Graduation Ceremony
Participants will be recognised as a 'Change-maker'  at the graduation ceremony. They will share the results of their seed projects and their experience of joining 'Be a Change-maker 2021/22' with their families and friends at the event.
Important Dates
Part I
Application Deadline
25 Jun 2021 (Fri)
Interview
3 Jul 2021 (Sat)
Orientation Camp and Training Workshop
23 Jul 2021 (Fri)
Experiential Workshops
7 Aug 2021 (Sat)
21 Aug 2021 (Sat)
Community Seed Project

(Sep to Dec 2021)

Workshop 1: 4 Sep 2021 (Sat)
Workshop 2: 18 Sep 2021 (Sat)
Implementation period: by Mid-Dec 2021
Part II

(TBC)

Pre-trip Gathering
15 Jan 2022 (Sat)
Exposure Trip to Southeast Asian Countries
3-9 Feb 2022 (Thu-Wed)
Part III
Graduation Ceremony
26 Feb 2022 (Sat)
Eligibility
Aged between 15 and 24 (full-time student)
Passionate about global affairs and the wellbeing of children and young people
Committed to the rights of children and young people and making a voice for children around the world, especially girls in poverty and dire situations
Young people of all ethnicities, genders and abilities are welcome
Priority will be given to applicants who have joined youth activities organised by Plan International Hong Kong or are from marginalised communities
Programme Fee
HKD 800 (A full refund will be granted if the participants have attended a minimum of 80% of the scheduled activities during the programme period.)
*The above fee does not include the exposure trip costs. Students will be required to pay an additional HKD 5,000 – 7,000 (depends on the actual travel costs) for joining the exposure trip.
*Plan International offers financial assistance to enrolled participants experiencing acute economic distress and meet the programme's eligibility requirement.
Remarks
Plan International will monitor and follow government measures on containment and management of epidemiological emergencies. Scheduled activities could be cancelled, delayed, or adjusted without any prior notice if deemed necessary.
Application Method
Please complete the application form by 25 Jun 2021 (Fri). For enquiries, please contact Lian Kwan of Plan International Hong Kong (Tel.no: 3405 5322; Email: [email protected]).