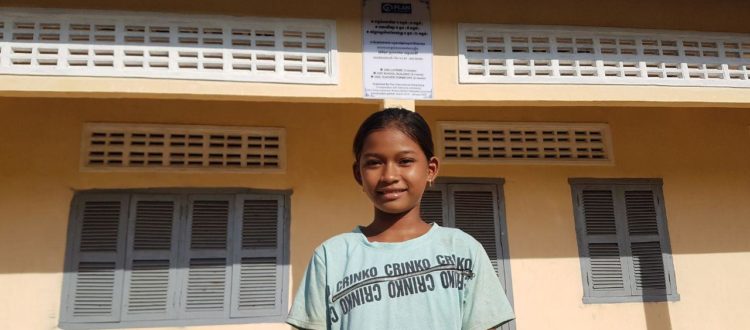 Better School Better Education-Help Boys and Girls Stay in School
To the children living in the rural area of Ratanakiri, Cambodia, it is a rare and precious opportunity to be able to attend school. In August 2018, Dr. Kanie Siu, the CEO of Plan International Hong Kong, visited the area and found one primary school in poor condition . The classrooms were severely overcrowded that up to 180 students had to take turns in having their lessons in two small classrooms while the third graders had to have their class in the village's community hall. If there were community meetings in the hall, their classes would be suspended. The fifth graders even had to travel 8 kilometres to another primary school if they hoped to continue their studies. Due to the geographical obstacle, most parents had no choice but to have their children dropped out of school. In order to improve the learning environment and quality of education of local children, we started the "Better School Better Education" project in the district and it has now completed.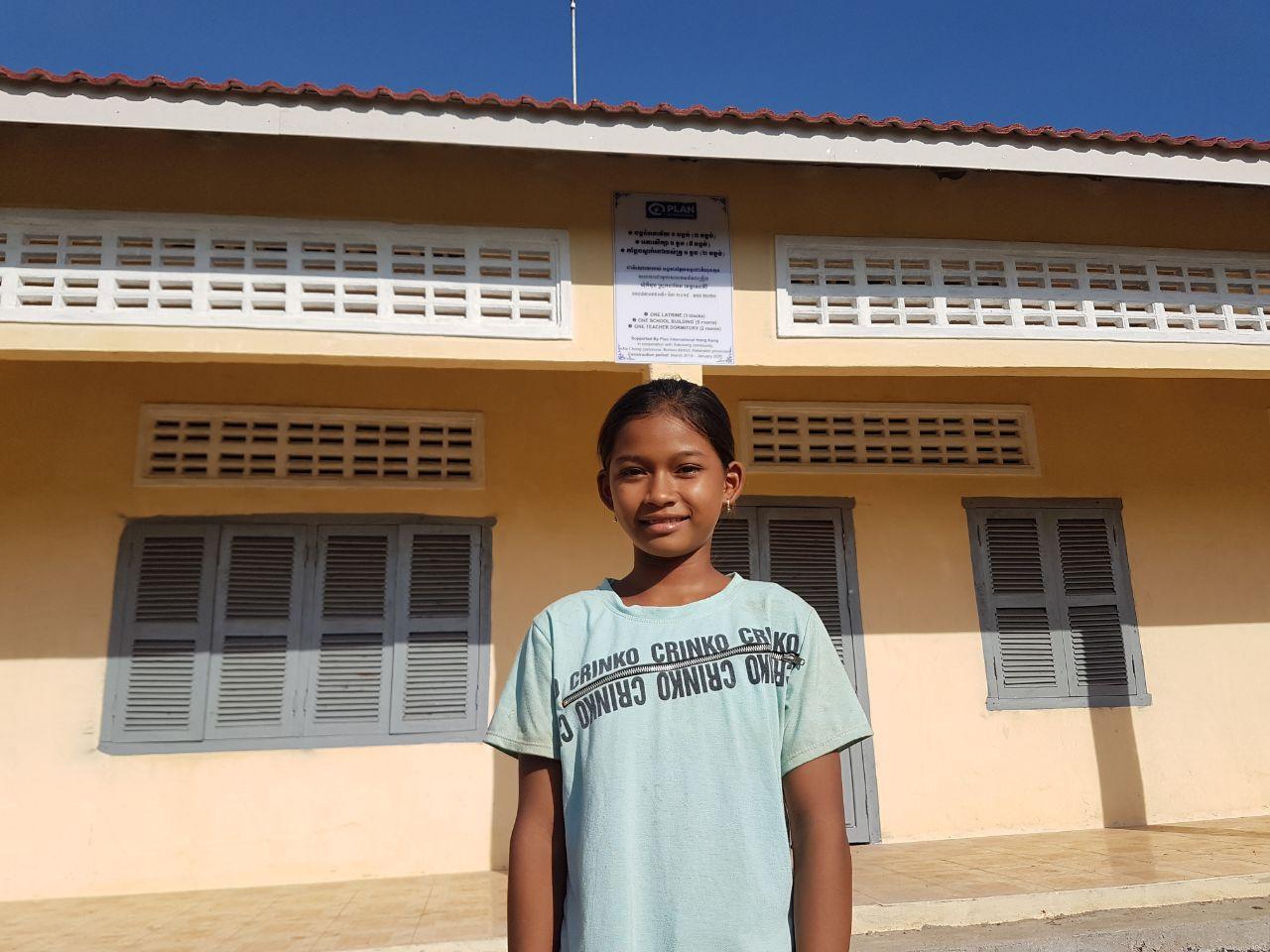 12-year-old Chanrotha is in grade five. She has been an outstanding student and her dream is to be a teacher. However, her study was affected due to poor condition of her school building with leakage in  in rainy seasons and overcrowded classrooms, . On top of this, the school latrine was with no proper door, Chanrotha could never use the latrine without worrying someone might be peeping from the outside.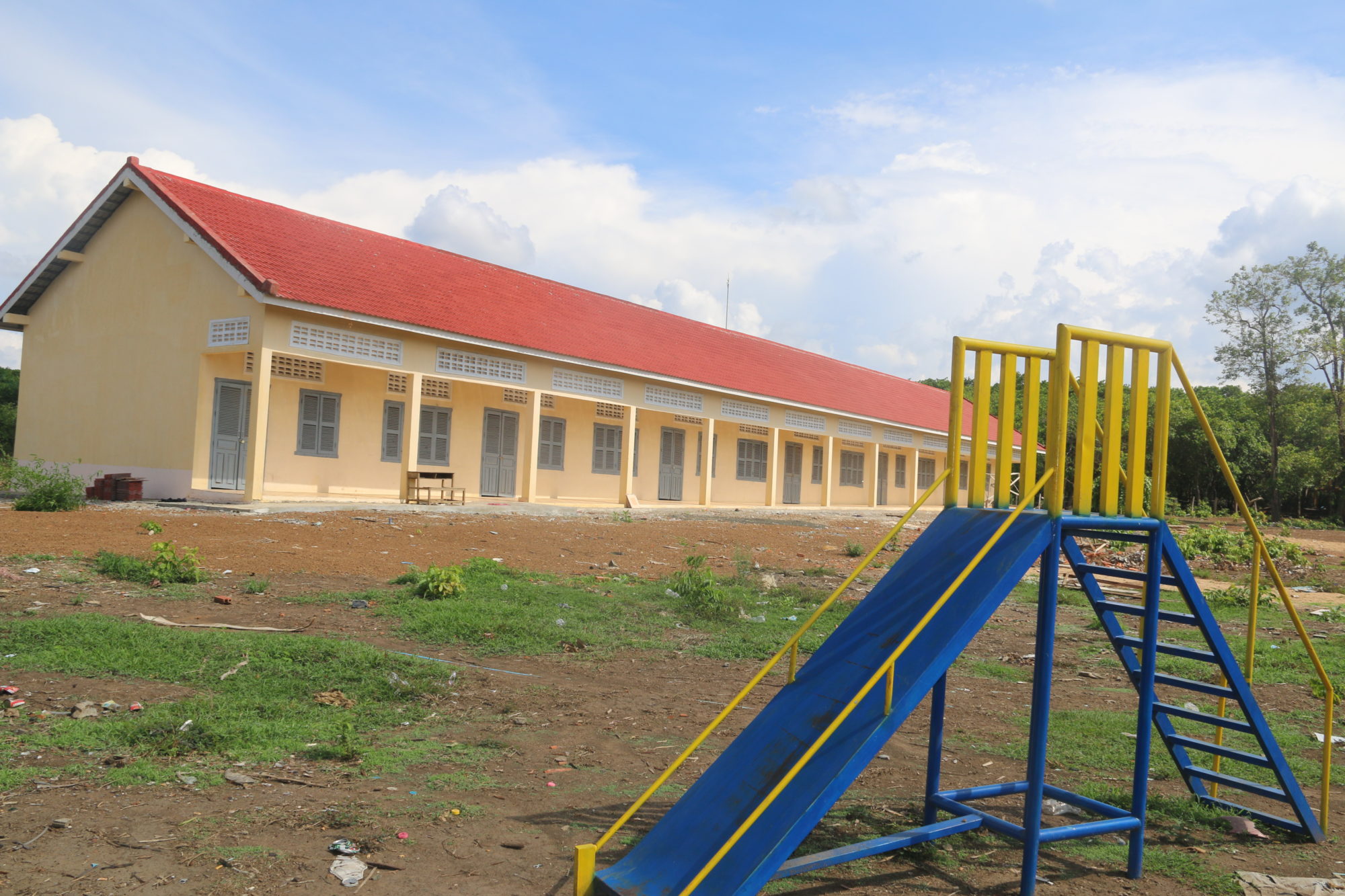 With the support of Plan International Hong Kong,  six classrooms were built in the new campus. The number of stalls in the school latrine has also been increased from one to three. Sink and water faucet were constructed so that the students can wash their hands. Apart from that, a new well and a set of water pumping facility were constructed and the students can now use clear water that has passed the quality test of Plan International.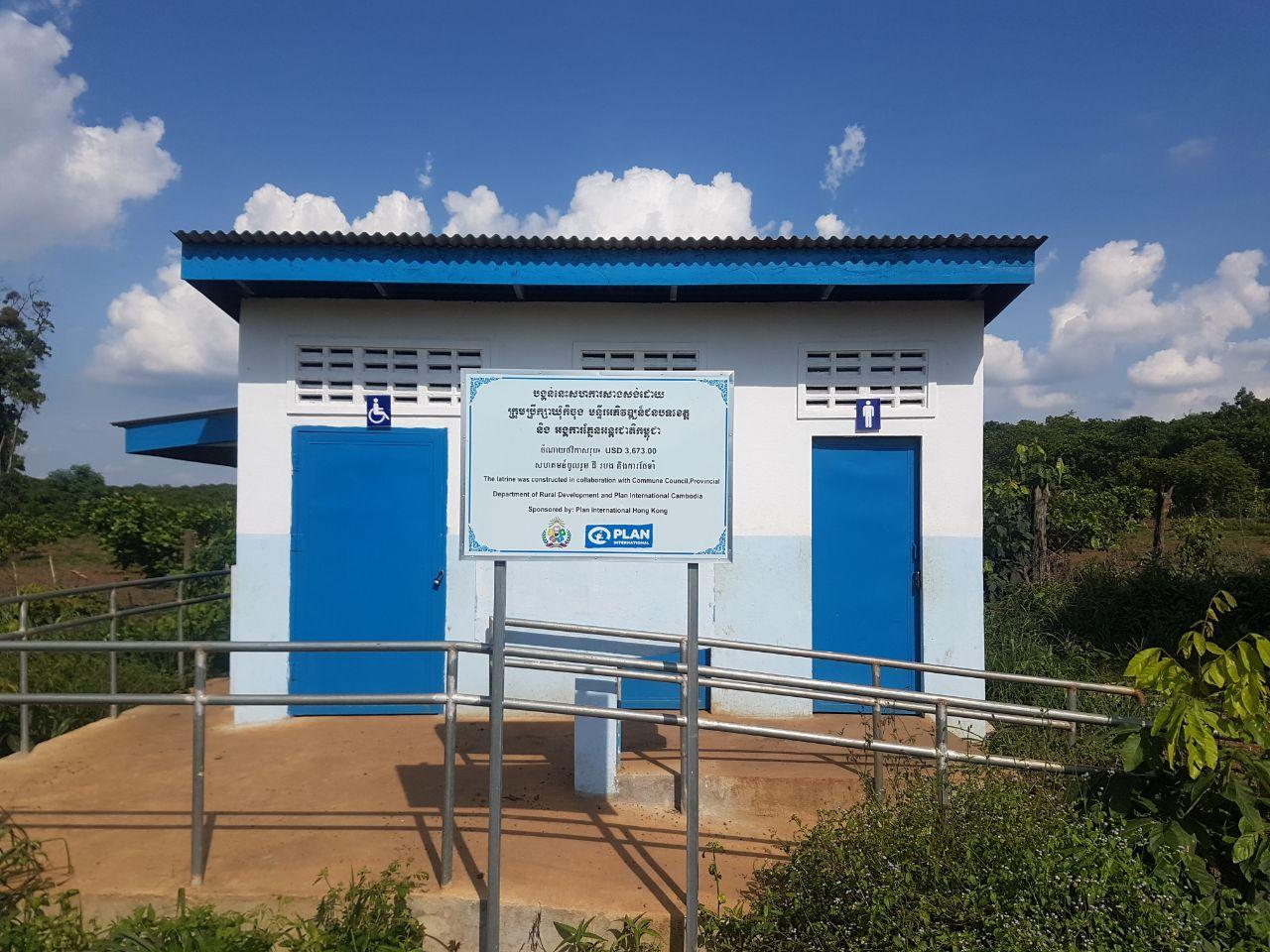 In order to improve the quality of education, we have also provided new classrooms furniture, including 120 sets of desks and chairs for students, six sets of table and chairs for teachers, six new whiteboards and some other classroom decorations. We also have built a new playground. Now, students can enjoy their campus life!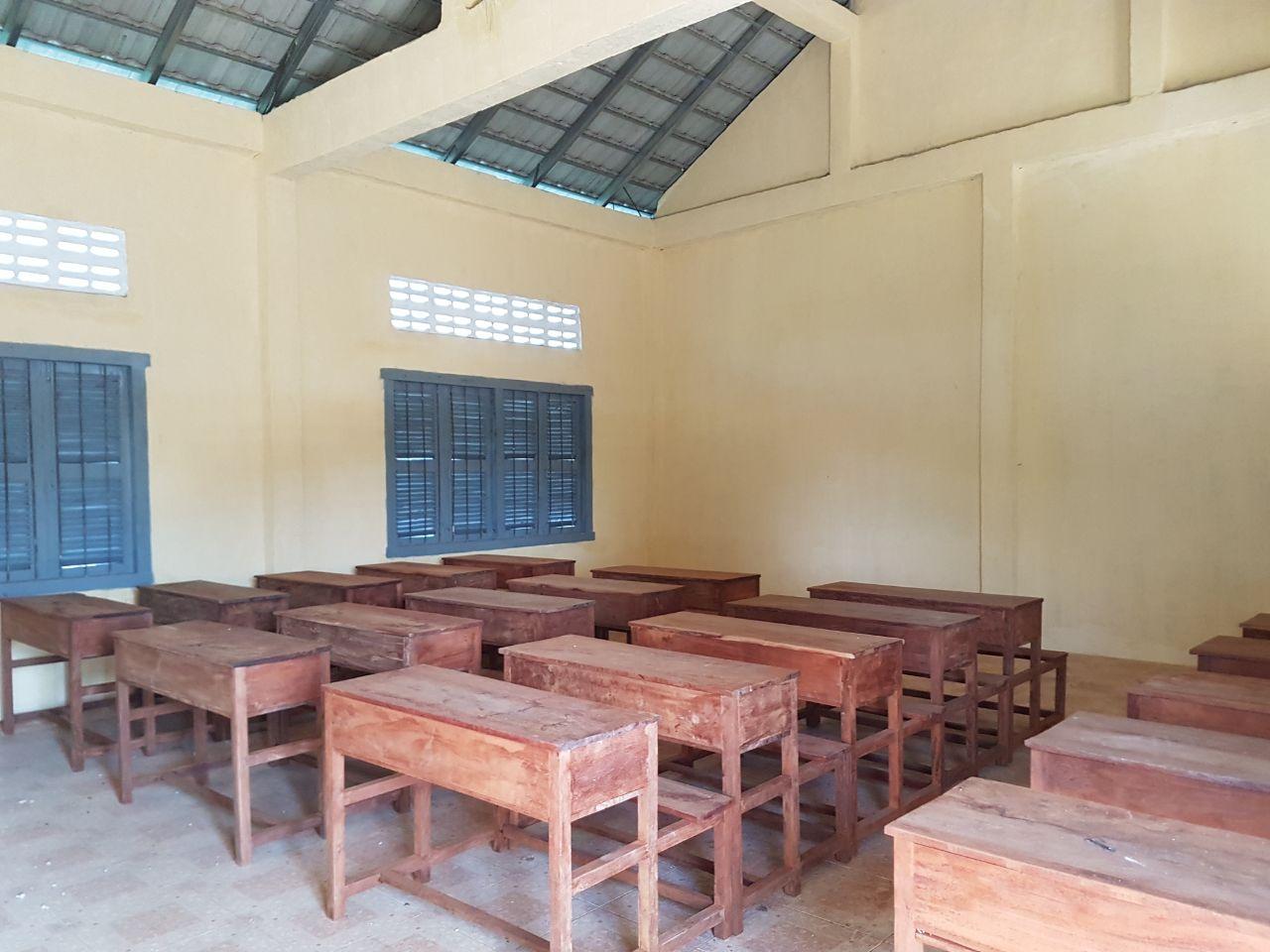 A lightning and thunder protection system is installed to ensure the campus stay intact when there is bad weather and the safety of students and teachers can be secured.
In Cambodia, child marriage is one of the most significant causes of students dropping out of school. Therefore, we have included this issue in our school development project and written a training curriculum on the positive impact of delayed marriage and how to prevent teenage pregnancy. Five training sessions were provided to community leaders, teachers and health workers and 36 workshops were organised for teenagers and their parents to raise their awareness of child marriage. Now, the community members have learned more about the advantages of delayed marriage and nearly 3,500 girls and women have been benefited from the project. We are happy to tell you that the early child marriage rate in Ratanakiri has already been reduced from 36% to 10.8% in this short period of time. In the future, Plan International will keep striving to ensure more girls like Chanrotha receive quality education.