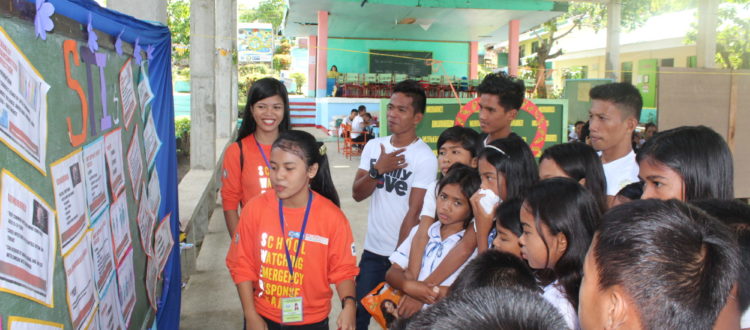 Empower Girls to Protect their Communities
Since 2016, Plan International Hong Kong has been supported by Prudence Foundation to run the Safe School programme in Cambodia, Philippines and Thailand. The programme helps build students' capacity and resilience to cope with disasters. Danica, a 16-year-old girl from the Philippines, Sella, a 14-year-old girl from Cambodia, and View, an 8th-grade girl from Thailand, have one thing in common. They are all girl leaders in their schools who help promote school safety using their own power!
Danica lives in Western Samar, Philippines. Despite the stunning views along the seashore, the area is prone to tropical storms, typhoons and floods. In order to reduce the impact brought by natural disasters on the children and their communities, Plan International has selected 10 schools in Western Samar to join our Safe School programme. The programme has benefited 1,287 students (701 girls and 786 boys) so far. Danica is one of them. Together with 89 students from different schools in Western Samar, Danica joined a 3-day Disaster Risk Reduction and Management (DRRM) camp to learn about DRRM and different life skills such as first aid, basic life support and water safety skills. She was also given the opportunity to know what a School Watching and Emergency Response Team (SWERT) is. This experience encouraged her to pursue and join her school's SWERT.
However, Danica soon noticed that the majority of her teammates were boys. As a timid and shy girl, she started to doubt her capability. She thought she was not as strong as the boys and never be a leader before. Under the pressure that, in most Southeast Asia countries, men often take the protective and leading role in the community, it is definitely uncommon for a young girl like Danica to join the team.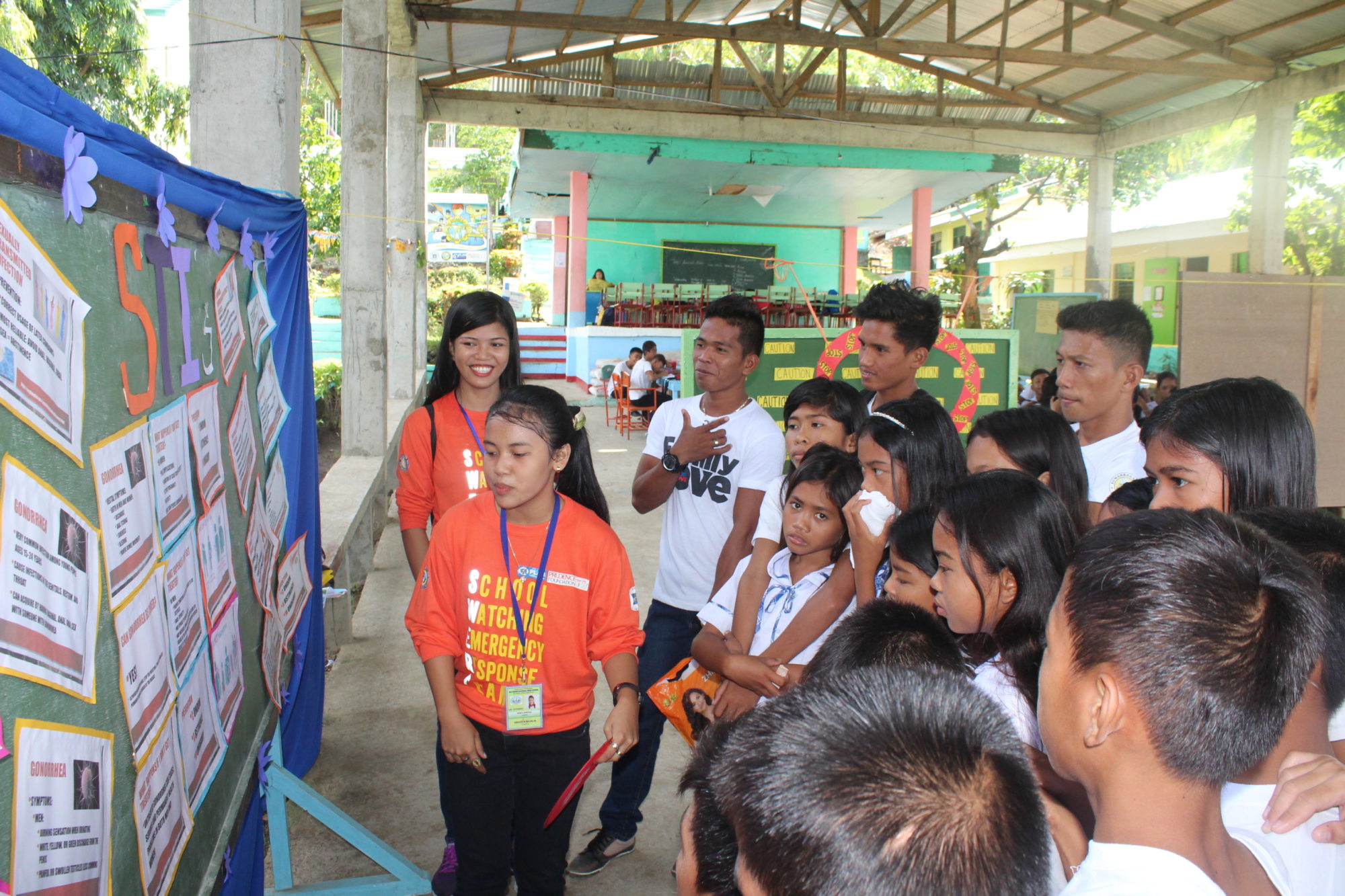 Luckily, Danica participated in Plan International's Girls Get Equal campaign and learned more about gender issues, particularly the involvement of girls in DRRM activities. She realised that one's capability is not limited by his or her gender and everyone can make a difference as long as they are equipped with knowledge and experience.
She underwent capacity building activities and was trained on basic DRRM concepts. After the training, she has become a peer educator and took the lead in facilitating other students to learn the basic concepts of DRR and comprehensive school safety knowledge. She would go from one classroom to another with her teammates to disseminate information and conduct actual demonstrations of various lifesaving skills to her peers. "By being a peer educator, I gained self-confidence and developed social and leadership skills. It also strengthened camaraderie, trust, and confidence among the members of our team," said Danica proudly.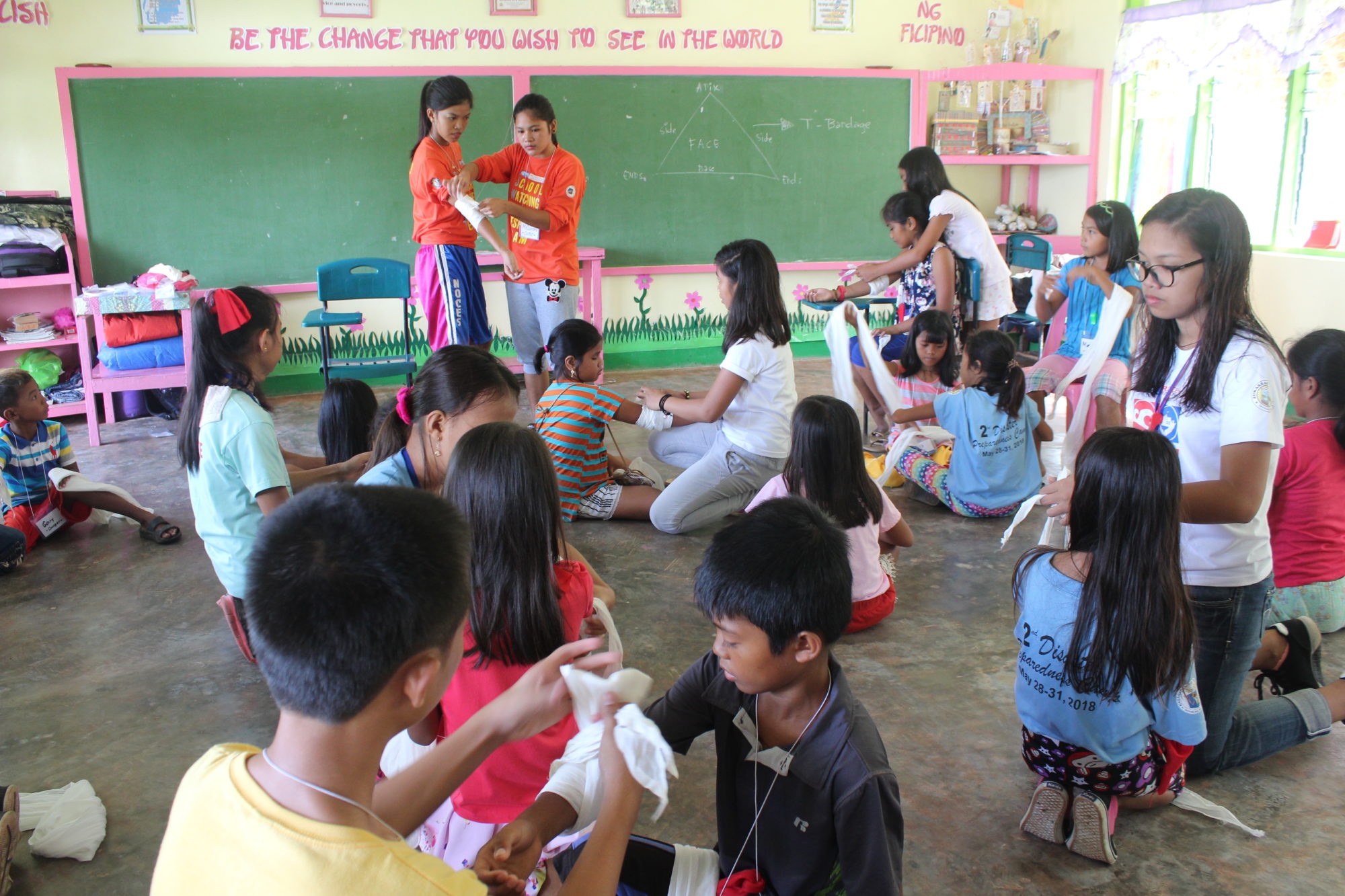 Danica is now the focal person for Girls in Emergencies and the President of her school's SWERT. She described herself as a 'gender champion' and she will continue to encourage more girls to join the SWERT, so it can have a balanced representation of boys, girls, LGBT members and learners with disability.
Just like Danica, Sella and View had encountered similar changes in their lives thanks to the support of Plan International.
Sella was raised in a low-income community, 23.78% of the total households around the school still have to spend their days without proper toilets and resort to open defecation. At times, students needed to walk 600 metres to fetch clean water.
Sella recalled once falling in a muddy road on the way to school with her friends. Her white shirt was stained and her books were soaked in mud. At that time, they did not know how to protect themselves.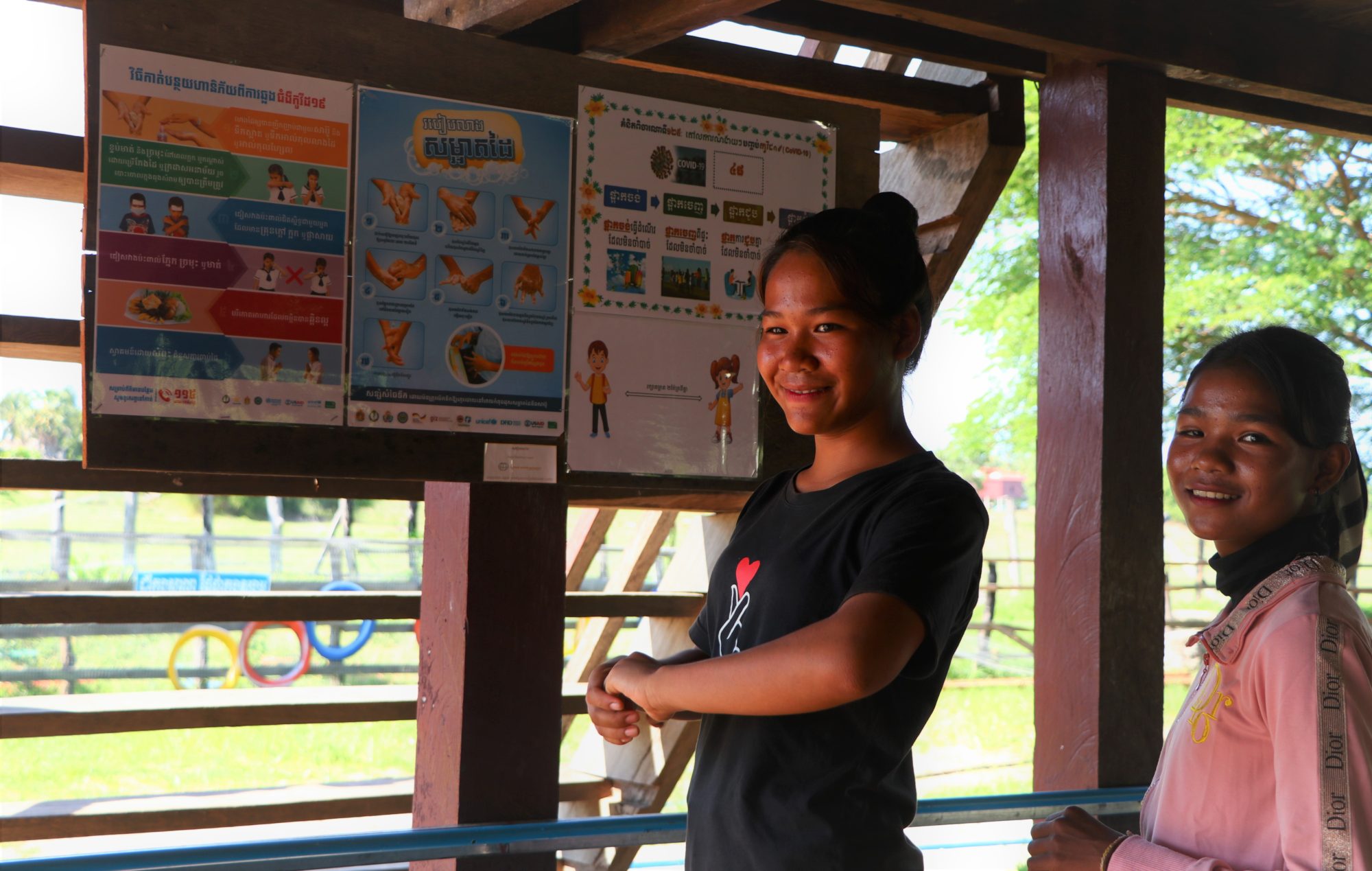 Now, Sella is the girl leader in her school's children council. She is determined to share her knowledge with lower grade students after participating in Plan International's training programme. She educates her peers on hazards in and outside of school and discusses ways to minimise the impacts.
View studied in a school in Chiang Rai, where is an earthquake zone that often encounters different forms of climatic hazards, including landslides, flash floods, forest fire, droughts, storms, extreme temperature and exceeded level of particulate matter (PM) 2.5.
The disaster education course has been integrated into STEM (Science, Technology, Engineer and Mathematics) lessons in View's school. It has given the girls a chance to cultivate their interest in the area they rarely dabble at.
View has attended the Micro:Bit workshop and participated in safe school activities for two years. She has invented something innovative with her friends. As she looked towards the corner of her classroom, she proudly introduced "that is a basic PM 2.5 filtration system that I made with my friends. The other one is an automated plant watering system using Micro:Bit to grow vegetables. The system needs light and soil humidity detectors to be installed".  "Code is needed to make it function!"  She explained further.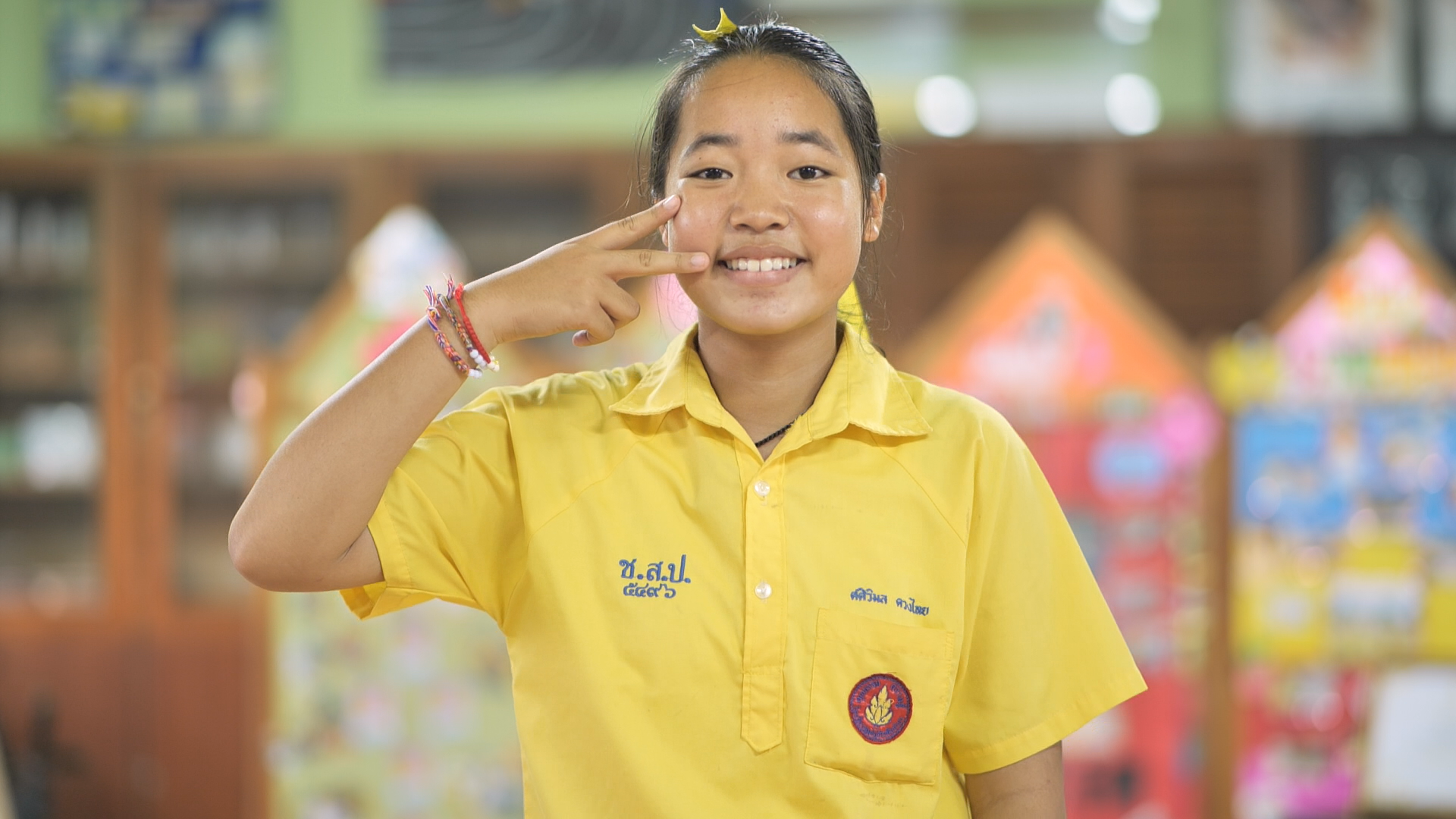 View said her dream is to be an engineer in the future and she wants to have an invention that can solve the problems her community is facing. Plan International is here to support and inspire more girls like Danica, Sella and View so as to minimise impacts brought by disasters on the one hand and help them unleash their capability on the other hand.