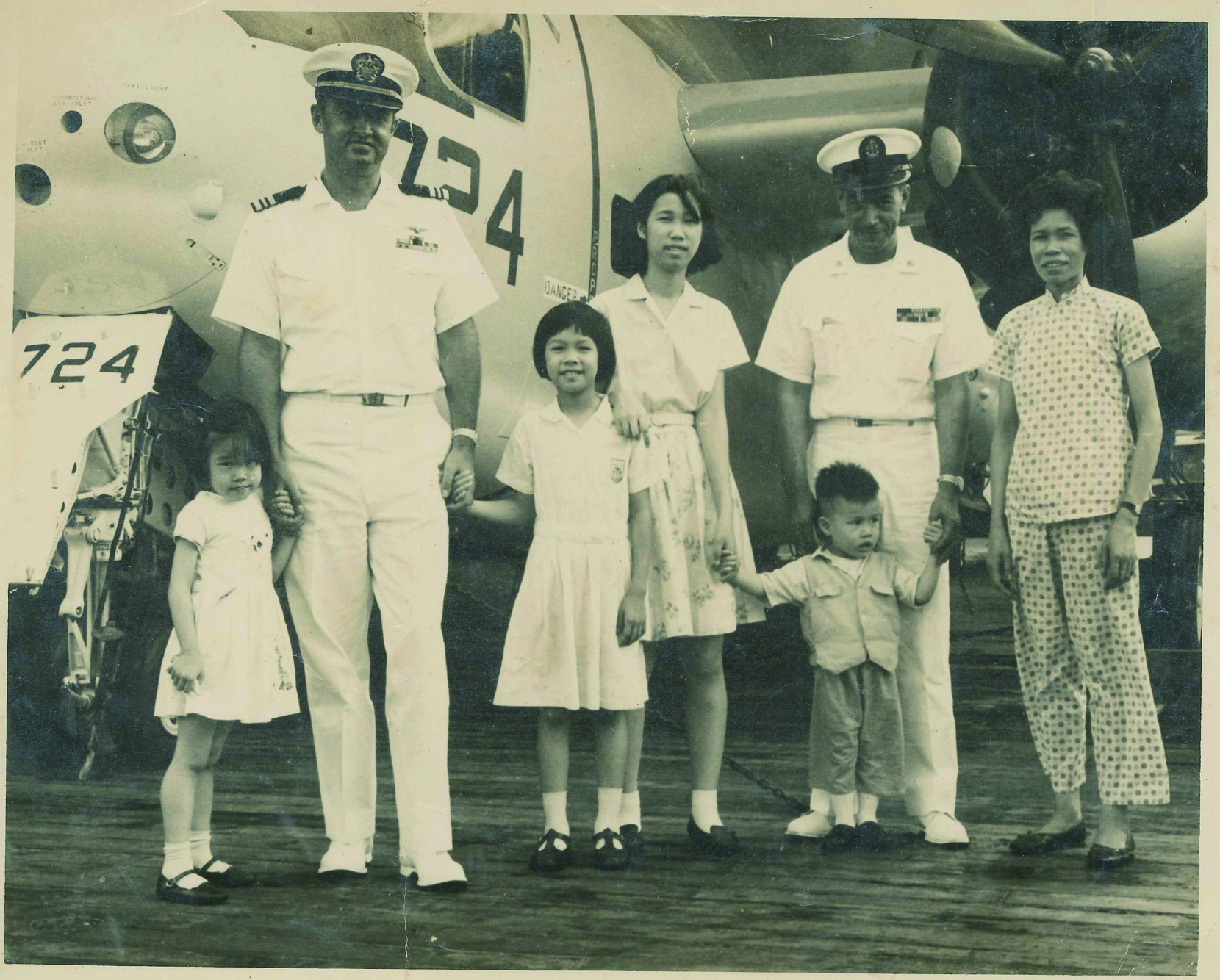 The dream of being a nurse
Learning "Knowledge Changes Fate" from My Sponsor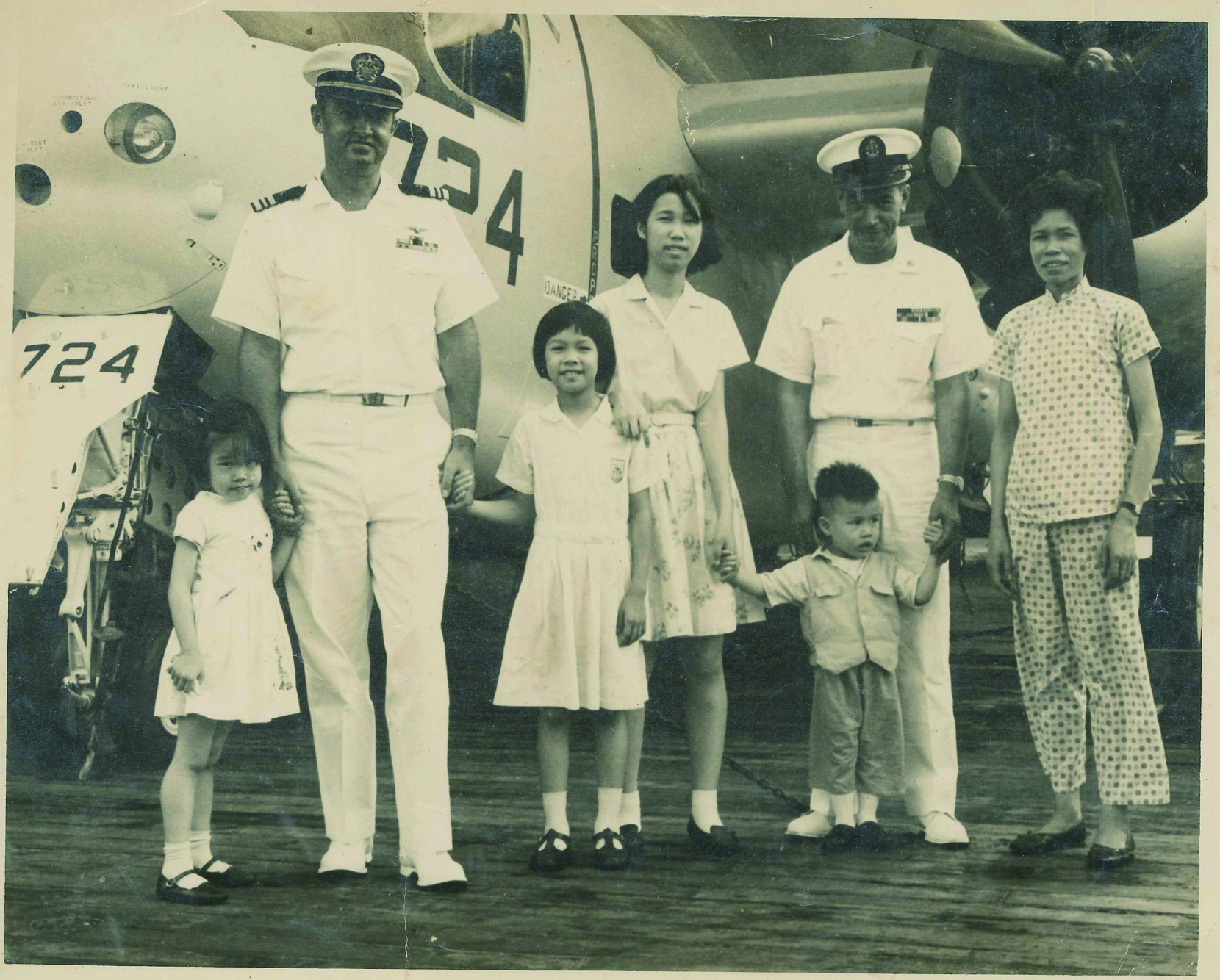 My foster parents (sponsors) were sixty American marines who worked in a battleship. They imprinted a motto, "Knowledge Changes Fate", in my mind.
Similar to other children supported by Plan, I received HK$45 per month which was a great support to my family. Every month I met with the Plan counsellor who gave me some home supplies, and encouraged me to study hard and taught me the importance of knowledge. The care and guidance from the counsellors completely changed my mind. At first, I didn't perform well in school so I had to go to a private school to continue my studies.
Uncle Steve asked, "Mo Har, what do you want to be when you grow up?"
I told him, "I want to be a nurse."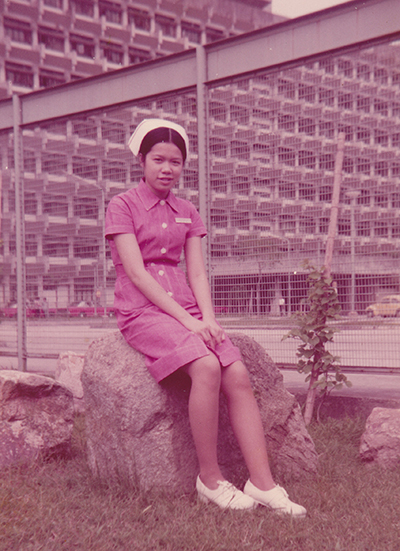 The generous marines visited us in 1966 and 1968 when their battleship came to Hong Kong. I can still remember clearly where they took pictures with me. This became one of my most precious memories ever. After their first visit, the kind marines saw how we were having a difficult time and so they decided to give us a sewing machine and so the machine arrived two months later. During the day, we used it to make clothes to earn a living; at night, my younger brother, sisters and I used it as a desk to do our homework.
During their second visit, Uncle Steve, one of my foster fathers, asked me, "Mo Har, what do you want to be when you grow up?" I told him, "I want to be a nurse." He looked deep into my eyes and took a picture out of his wallet. I looked at the photo and there was a woman wearing a nurse uniform. He smiled and said, "She is my wife, and I hope you will also become a nurse one day."
If we study hard, we will have a better future.
After I graduated from the secondary school, I went to a nursing school and was successfully employed as a nurse. As I started working, hard times hit me twice – the first time was when my dad had a stroke. My mom had to quit work to take care of my dad. I was left with the heavy financial burden of supporting the family. At that time, my two sisters and brother were still in school so my mom suggested the elder one to quit studies so she could work and sustain the family. But I believed only with knowledge could one change fate. If we study hard, we will have a better future. So I insisted on paying the tuition for my sisters. Then after my sister graduated, we worked to support our other sister and brother's studies. The second hard time came when my mom became seriously ill. She again asked the youngest sister to quit school but I still supported her studies. Now we all have stable jobs.
Time slipped by and it's been over thirty years in nursing. Though the job was tough and it was not an easy path along the long way, I still treasured my job very much as I knew nothing came easy. I always remember, "Knowledge Changes Fate" and so I continued studying even during work.
We all have different strengths and weaknesses, but it is with our hearts that we can make the world a better place.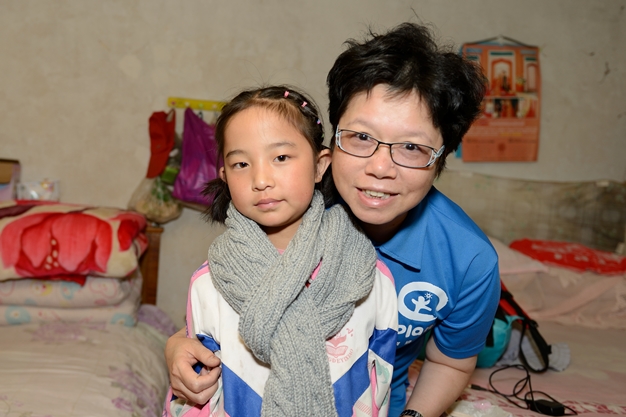 I trust that my foster parents did not expect anything in return. Instead, I believe they would want to see me helping others and spreading love when I grow up. Dear foster parents, though there is little chance to see you again, I would like to sincerely thank you for your generosity and encouragement. With your sponsorship, I was able to achieve my dream of helping needy people through education. A real dream comes true!
To spread love, my family and I are sponsoring a total of 5 children with Plan. In 2014, I went to Ningxia, China to visit her sponsored girl, Juanna. Juanna was only 4 when I first sponsored her. When I met her in person, she was already 8 or 9. I feel so touched and blessed to see children growing up happily and healthily. Just as my foster parents hoped that I would work hard for my dream, I wish for the same in Juanna. I hope that she will aspire to pursue her favourite career. I hope that when she is capable, she will help the needy and spread love. I believe that though we all have different strengths and weaknesses, it is with our hearts that we can make the world a better place.
Ex-Beneficiary -Ms. CHEUNG Mo-Har