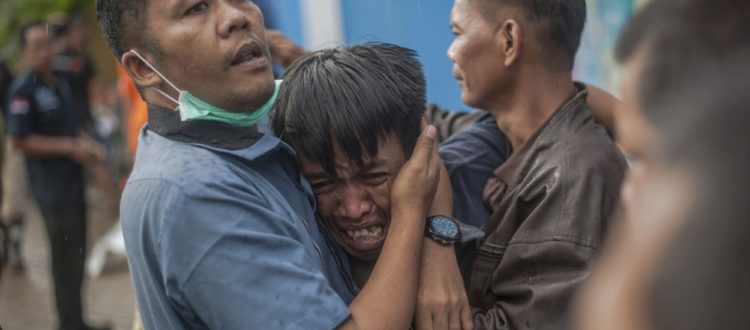 Indonesia Tsunami Death Toll Hits 430, with 1,500 Injured
On Saturday (22 Dec), volcanic activity believed to have sent a wave crashing into coastal towns on Indonesia's Sunda Strait, with at least 430 confirmed dead, over 1,500 people injured and many reported missing. The waves swept away hundreds of houses, leaving children and their families displaced without access to clean water and adequate food.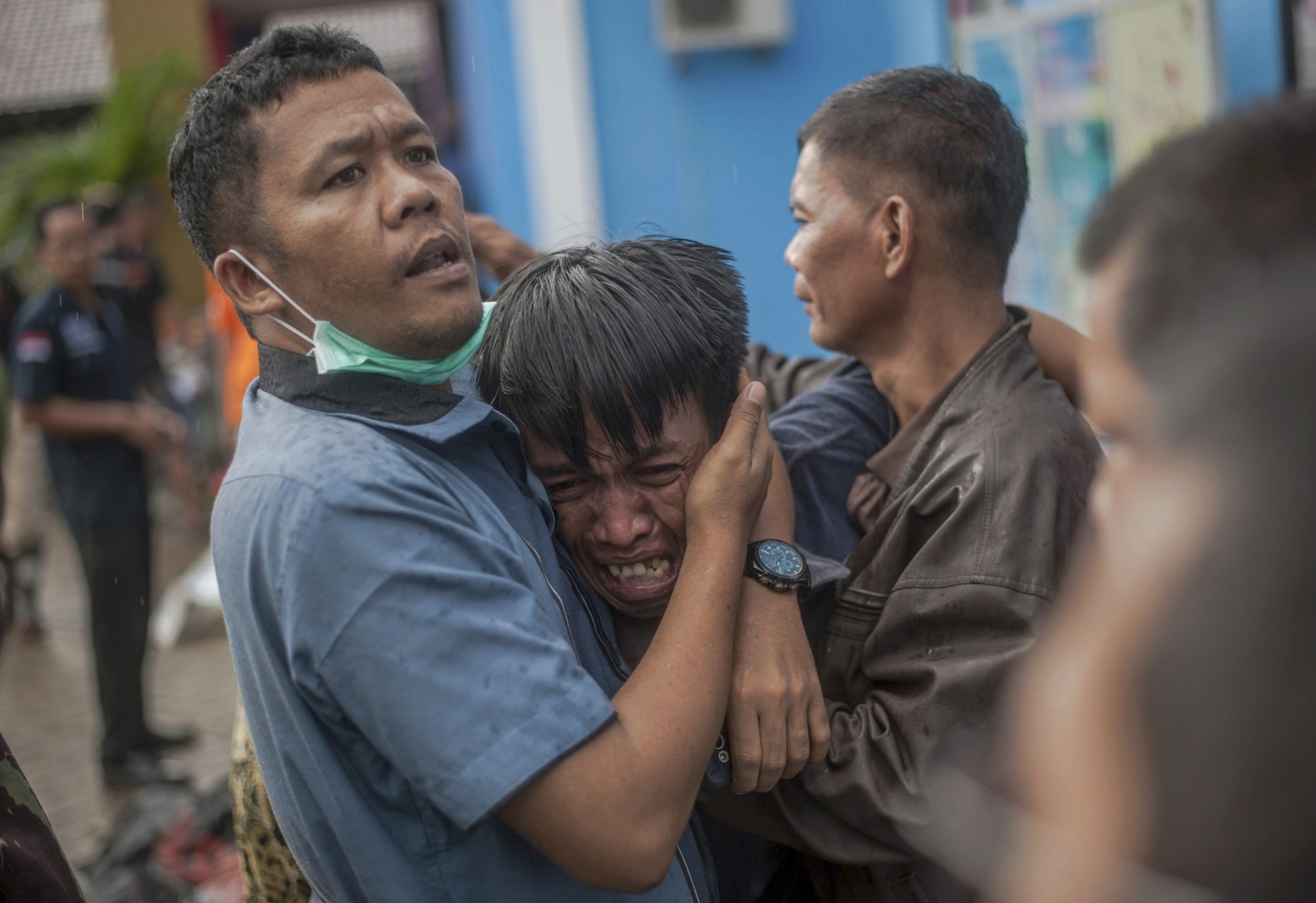 A man reacts after identifying his relative among the bodies of tsunami victims. (Photo credit: AP)
Some of the worst affected areas of Lampung and Banten are left in complete ruins. Hundreds of buildings were destroyed, roads were flooded and cars were tossed aside. When the tsunami hit, people were suddenly swept away by the waves while the residents in fear for their lives ran to the highland.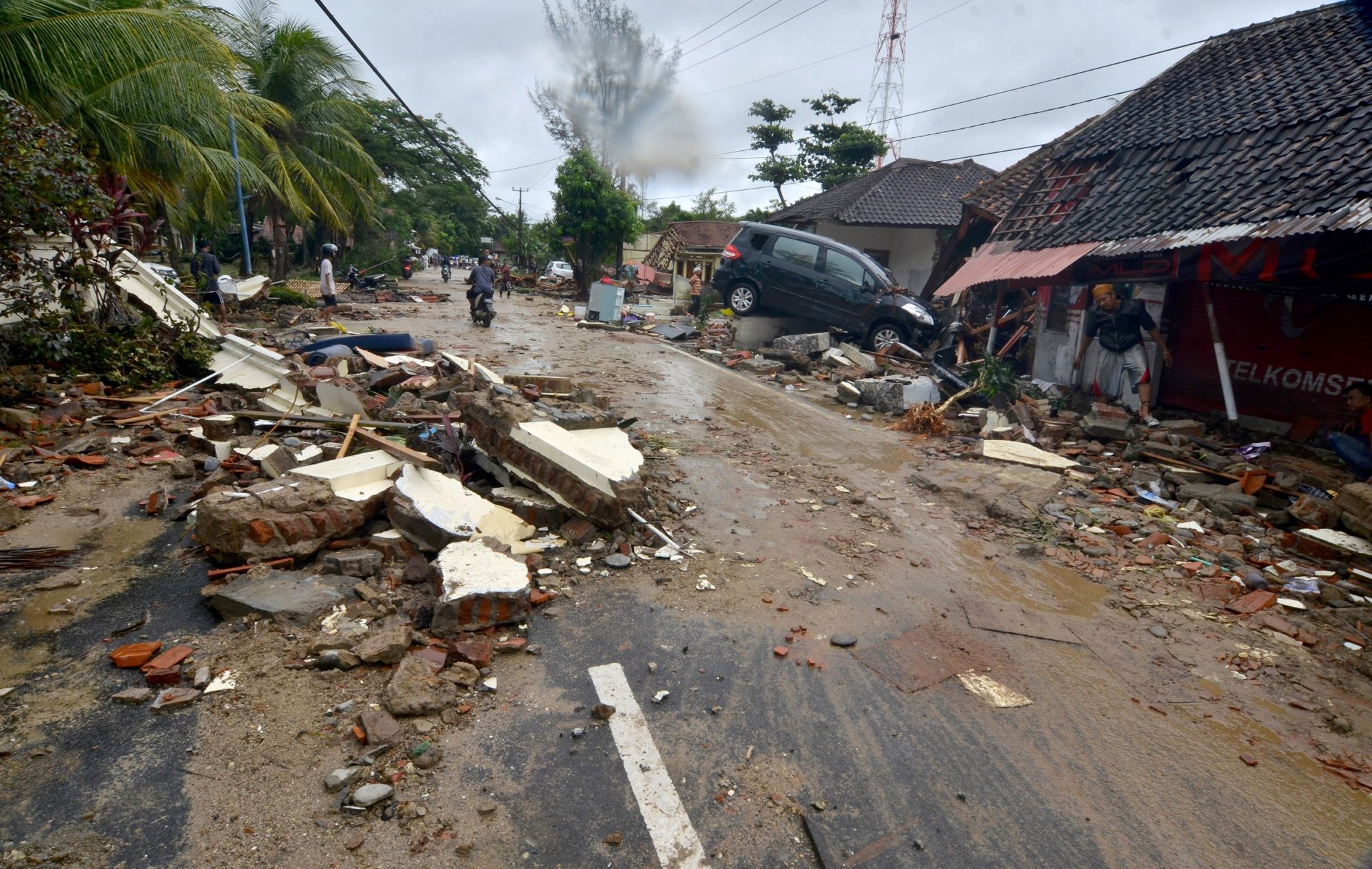 The tsunami hit without warning and left a trail of destruction, destroying buildings and tossing cars aside. (Photo credit: Ronald/AFP)
A comprehensive need assessment has been carried out by Plan International and local partners. To response to the needs of the affected, Plan International Hong Kong will allocate HK$ 1 million to carry out emergency relief work including distributing disaster relief kits and providing psychosocial support  to children. Livelihood support will also be given to the fisher community as many of them lost their fishing equipment. We aim to deliver assistance and support to an estimated of 1800 people.
Kanie Siu, CEO of Plan International Hong Kong urges the public to show support to the affected children. "The tsunami was the latest in a series of disasters that have struck the fragile nation so far. Earlier tragedies included earthquakes that hit the island of Lombok, and an earthquake and tsunami that killed thousands on Sulawesi Island. Disasters can have devastating effects on children's lives. They are exposed to new threats such as lack of food and water and the loss of or separation from their families."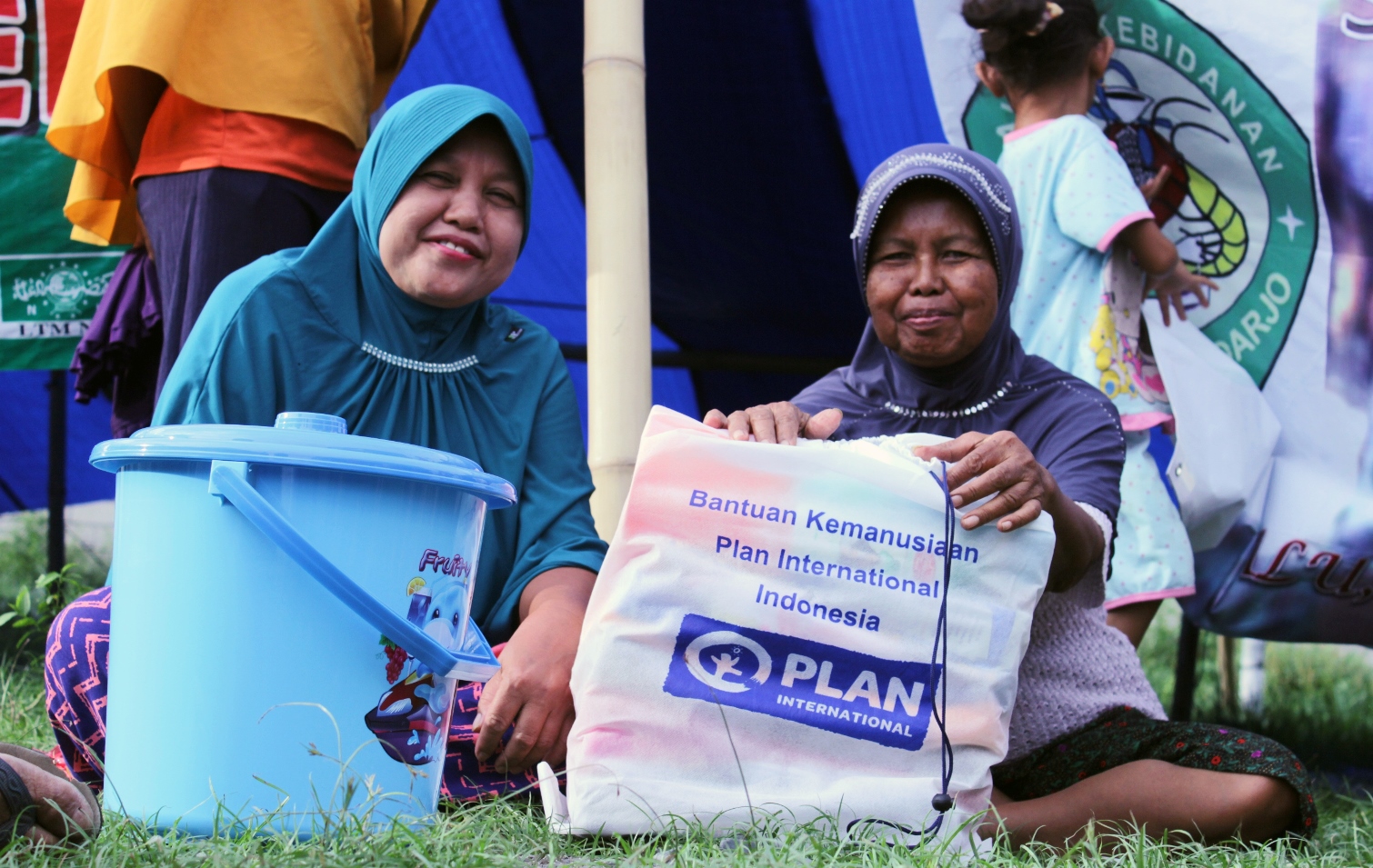 The powerful earthquake and following tsunami hit the island of Sulawesi, Indonesia in late September.  Women received hygiene kits from Plan International.
Operating in Indonesia since 1969, Plan International has been helping marginalised children to access their rights to health, sanitation, education, livelihoods and protection. We are also providing life-saving support to quake-stricken victims in Lombok and Sulawesi to weather the storm and rebuild lives.
Please lend a helping hand to ensure children and their families get the support they need!
Donate now
Other Donation Methods
Please make a direct deposit into HSBC account #640-068292-838 and mail the original bank receipt (mention: Indonesia Tsunami Relief) together with your name, address and telephone number to Plan International Hong Kong.
Please mail the cheque payable to Plan International Hong Kong Limited. Please mention "Indonesia Tsunami Relief" and write your name, address and telephone number at the back of the cheque.
Address: Room 201, 2/F, Marina House, 68 Hing Man Street, Shau Kei Wan, Hong Kong
Tel: 3405 5305
Email: [email protected]