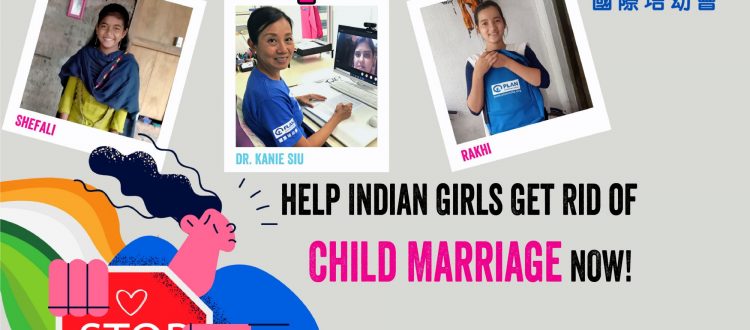 She Would be Married in A Moment: Help Indian Girls Get Rid of Child Marriage NOW!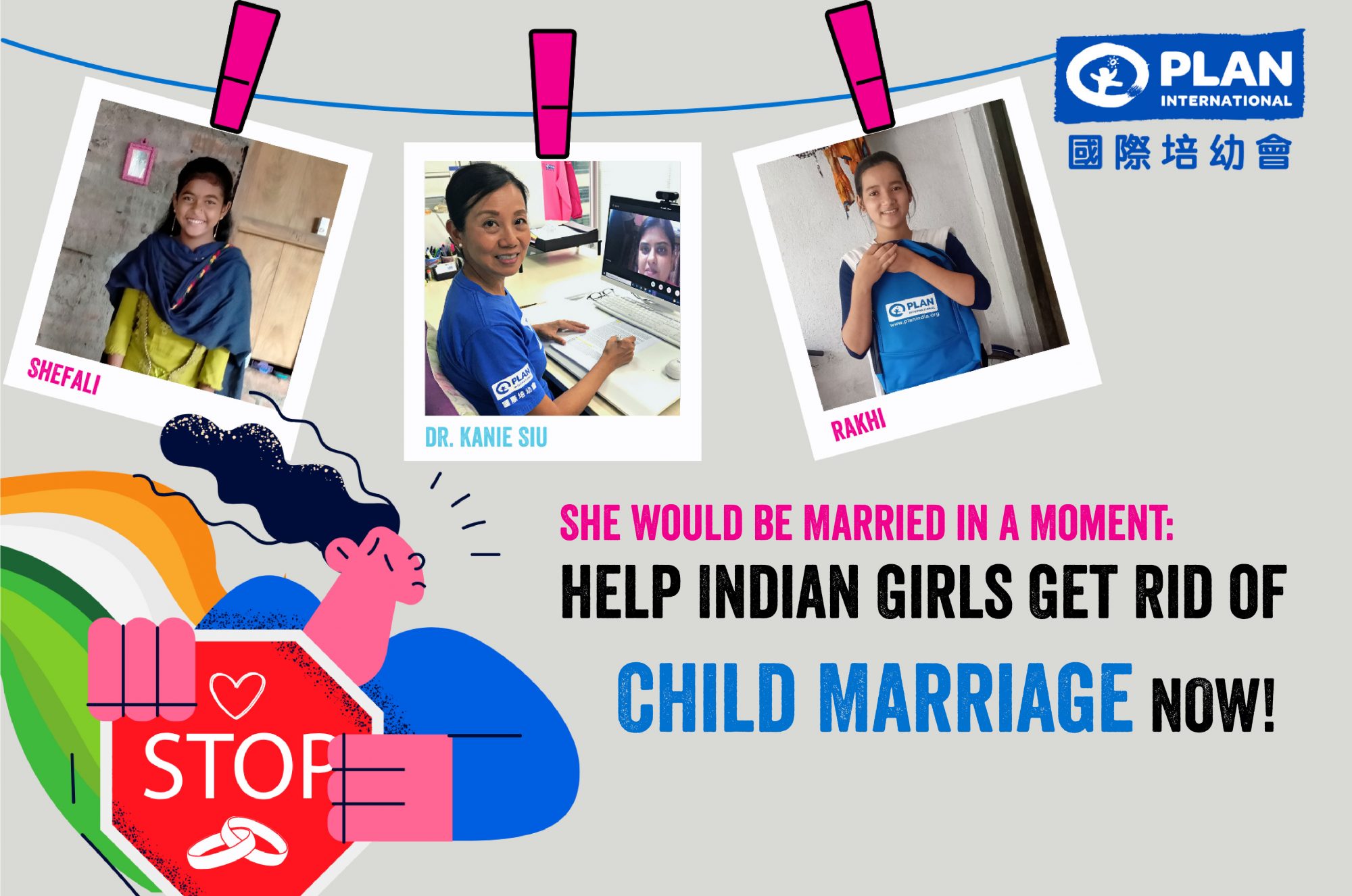 Do you know one of the countries with the highest child marriage rate is just nearby? Child marriage is happening right here and right now! According to the United Nations, over 1.5 million underage girls were forced to get married in India every year. Among all girls aged 15 to 19 in the country, 16% are married. When they reach adulthood at the age of 18, 22% of them are already raising at least one child; in other words, one out of five girls has become a mother at 18.
Girls are forcing into marriages every day even though child marriage is legally banned. We have to raise awareness of the issue via education to end this tradition. (Source: AFP, GettyImages)
Why is child marriage an urgent matter?
With the impacts of COVID-19, the populated country has no choice but to enforce lockdown measures multiple times, dragging its economy down a steep slope. The Gross Domestic Product (GDP) of India in 2020-2021 has dropped 7.3% until recent improvements; however, the financial effects have already changed the lives of grassroots completely. The unemployment rate has been high and 75 million people have fallen below the poverty line since the pandemic emerged. As families are losing sources of income and parents have to put food on the table, they are trying hard to cut expenses. Together with the traditional concept which values females less than their male counterparts, girls are considered as a liability and arranged to get married so that the family can raise one less child.
Girls' married lives won't get easier. They have to drop out and leave their original social circle. Sadly, they are expected to put all of their time and energy to take care of their new family as well as giving birth. 'Being a good wife and a good mother' has become their sole purpose in life. Yet, they are too young to be physically and mentally ready for pregnancies. They often suffer from complications during pregnancy and birth and they do not know how to raise a child, causing malnutrition that threatens the mother and child's health. At the same time, as they dropped out, they have no opportunity to acquire knowledge, chase their dreams, develop their careers, gain upward mobility or improve their living environments, which ultimately lead to intergenerational poverty.
Stop Walking down the Aisle
To understand the most recent situation under the pandemic, Dr. Kanie Siu, the CEO of Plan International Hong Kong, had a virtual interview with two Indian girls and a frontline worker. 13-year-old Shefali is the daughter of a construction worker who is unemployed under lockdown. Her family of five has only got a little vegetables and rice to eat. Living in a community that child marriage is very common, Shefali's parents started to consider marrying off Shefali, their eldest daughter, to loosen their financial burden. Shefali was disappointed after knowing their decision because she knew she had to give up her dream as a nurse if she got married. No matter how hard she expressed her opinion, her parents insisted on the decision, until Plan International visited their home, explained to her parents the consequences of child marriage and helped them get financial assistance to meet urgent needs.
17-year-old Rakhi, another girl being interviewed, had a similar encounter in which she was only 'one step away' from getting married. Rakhi's father has a terminal illness and cannot live long. Given the foreseeable loss of their major source of income and high living expenses under COVID-19, Rakhi's family wanted to cut their spending by marrying off Rakhi. Everything was prepared for her wedding and she would soon marry a strange man. At this critical moment, Plan International and law enforcement officers rushed to the scene to convince her parent by laying out the legal consequences of child marriage and its negative impacts on Rakhi. It was the moment Rakhi's parents finally agreed to call off the wedding, returned all wedding supplies and promised to support Rakhi's education.
| | |
| --- | --- |
| | |
| Rakhi (right) faces her father's illness positively. She hopes she will have the ability to support her family one day. | 13-year-old Shefali is back to school now. She is determined to get into the university and become a nurse to make contributions to her community. |
Layers of Influences Help Girls Achieve Their Goals
Rakhi is excited to be able to continue her study and appreciates Plan International's timely rescue when she was desperate and giving in to her 'fate'. She knows some of her old friends at school are not as lucky as her and were married off stealthily. Rakhi refuses to accept gender inequality. With her experiences, she decides to care more for her friends, inform Plan International when there is child marriage and convince her friends not to make the wrong decision. She aims to be a law enforcement officer against child marriage after graduation to return what she gets to the girls in her community and put an end to child marriage.
There is No Unalterable Fate!
Plan International will continue to fight on the frontline of ending child marriage. The frontline officer said there are at least one to two cases of child marriage every day in his commune of 200,000 residents, not including girls whose identity and age are hidden. Despite the bad situation, we can make some changes!
Past statistics tell us if Plan International receives a call and visits the family to persuade the girl's parents with strong reasons and the female officers' successful life story, 100% of the marriage can be stopped! Therefore, whether child marriage will disappear relies on how many resources we get to expand our reporting mechanism, provide more services, strengthen community education and promotion as well as eliminating poverty in the long run.
| | |
| --- | --- |
| | |
| The frontline worker shared the latest situation of child marriage and challenges in his community with Kanie, hoping to receive more support from the general public. | Plan International believes by raising female's social status and enhancing education, child marriage can be ended. Hence, different kinds of work like school curriculum reformation and community activities are carried out to promote girls rights in society. |
Dr. Kanie Siu was deeply moved by the girls' new chapter in their lives and their determination to give back to their communities. She calls for support to Plan International's projects to fight for girls' rights.
'Sponsor a Girl' programme:

With

a monthly donation of HK$240,

you can support the child marriage work, such as improving the coverage and efficiency of the reporting mechanism in developing countries;

One-off donation to Girls Fund:

 

With

HK$3,000

, you can provide

11 girls

with one-time scholarship to help them improve their living and receive education;
With

HK$6,000

, you can provide

22 girls

with one-time scholarship to help them improve their living and receive education;
With

HK$10,000

, you can provide

5 girls

with 1-year health and hygiene kit to protect their health;
With

HK$15,000

, you can provide

5 families (consist of 4-5 members each)

with 1-year food to reduce the families' financial burden and save girls from child marriage;
With

HK$30,000

, you can provide

10 families (consist of 4-5 members each)

with 1-year food to reduce the families' financial burden and save girls from child marriage.