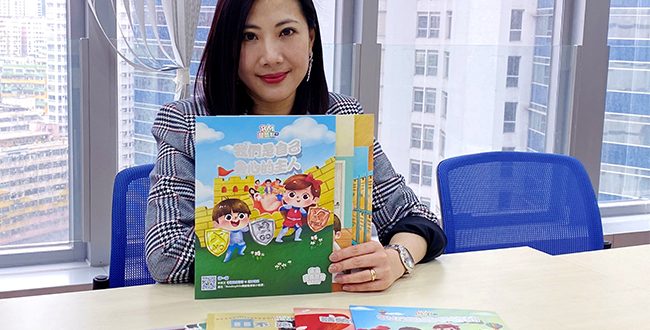 Work-at-home Mum Published Storybooks to Promote Child Safeguarding
As a long-term sponsor of Plan International, Michelle Leung, the founder of ReadingMile is also a successful businesswoman and a powerful mother of two kids. Eight years ago, an incident happened between her daughter, her son and the domestic helper not only hurt the children, but also triggered Michelle to promote child safeguarding by creating storybooks.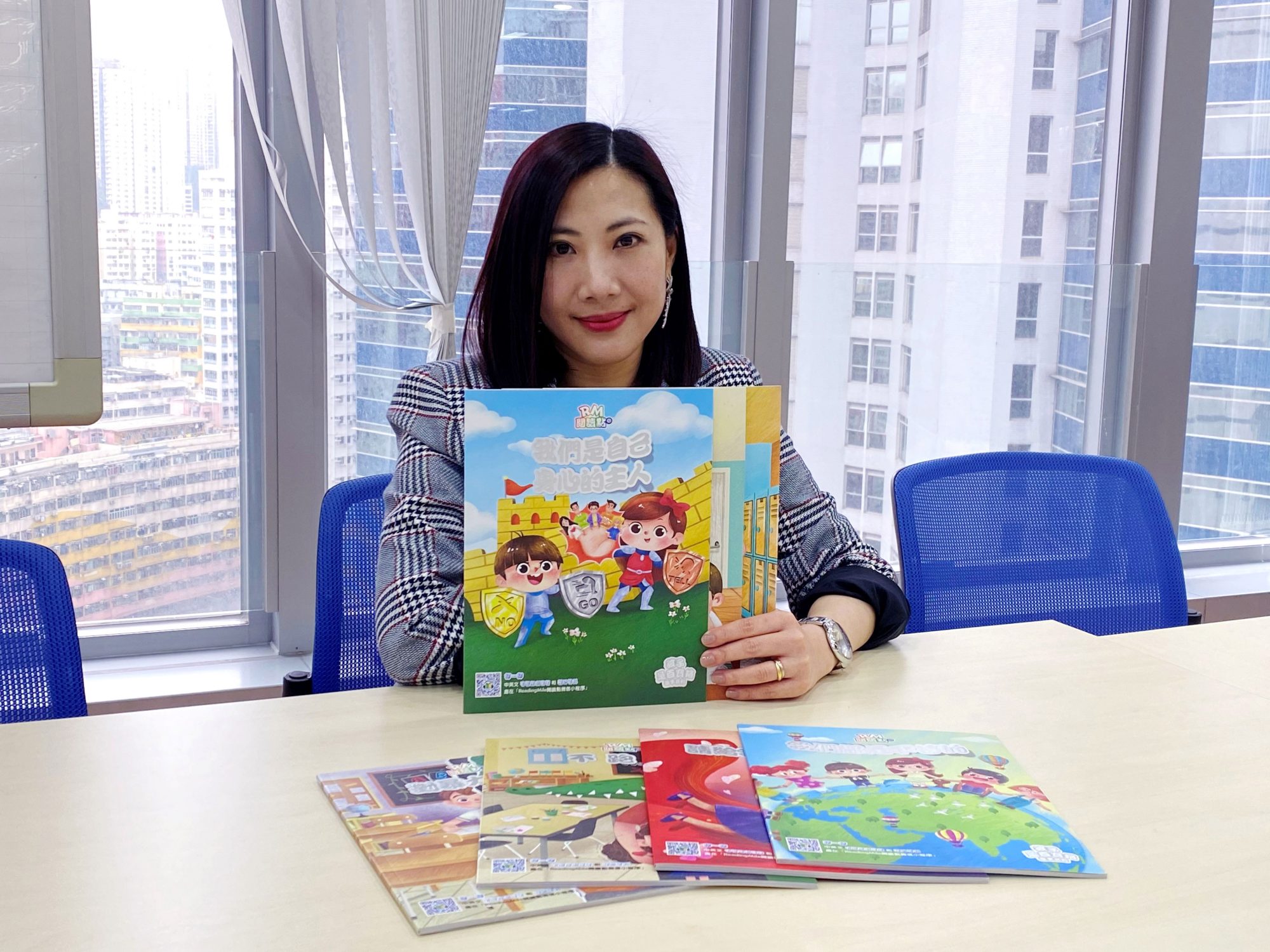 With the love of reading, Michelle created the 7-book series "We Are Children Treasure Box" with reference to Plan International's child safeguarding rule "No! Go! Tell!"
Four-year-old Son Revealed Unpleasant Touch by Domestic Helper
Michelle has been a work-at-home mother for years. She insists to spend a few hours of quality time with her children every day, which makes their relationship just like friends. When Michelle's daughter and son were 6 and 4 years old respectively, her son suddenly told her that the domestic helper has touched him in a way he disliked.
Being shocked by what the helper's did, Michelle fired the helper immediately. But it was only after she left when her children revealed more of the helper's abuses on them. She discovered that the helper had even stuffed a pair of slippers in the children's mouths and threatened them not to tell their parents or else she would kill them.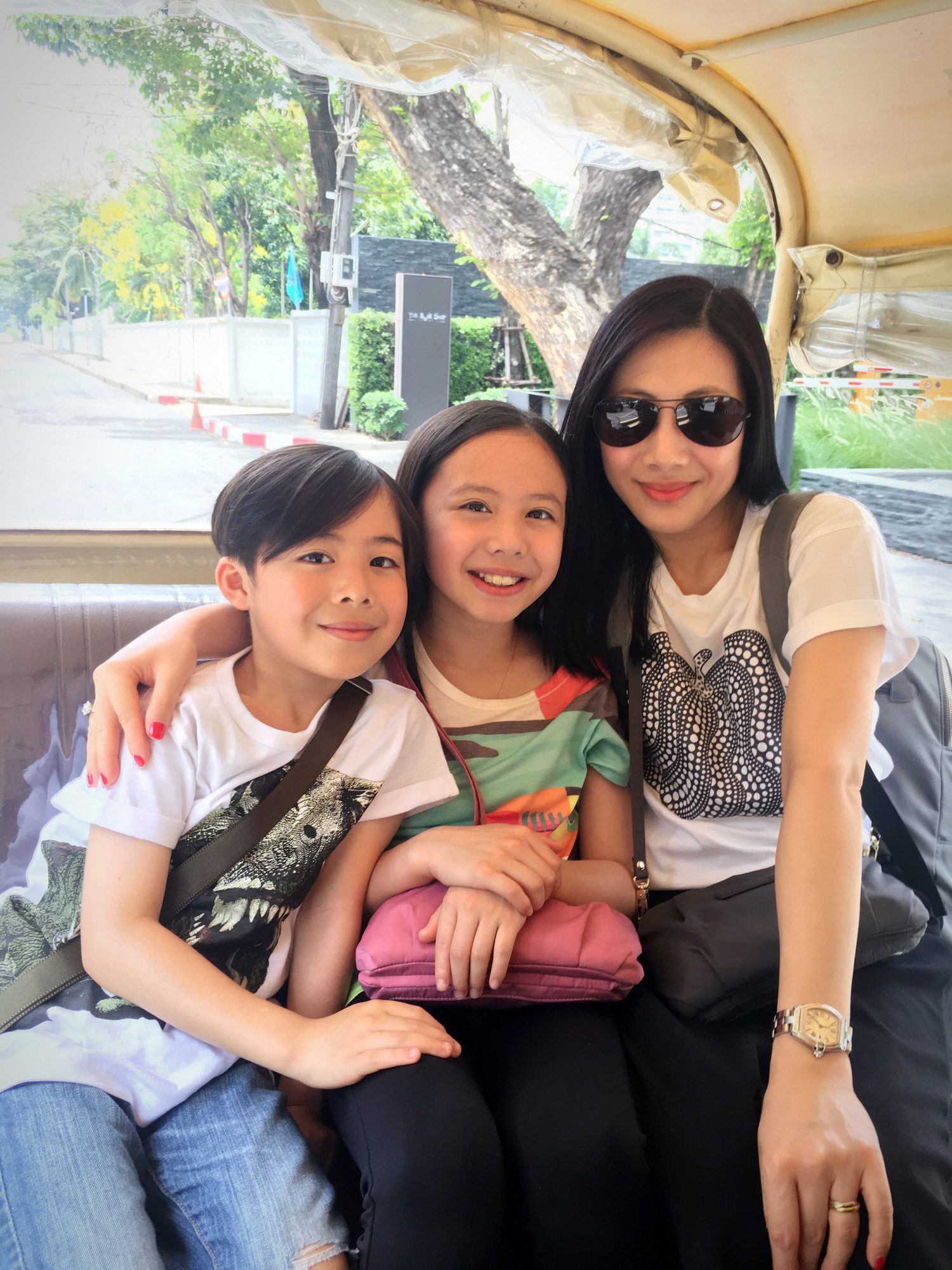 Michelle is so close to her children that they consider her as their best friend.
Michelle, as a loving mother who puts her children at her top priority, was flabbergasted and heartbroken. "I have been teaching them how to protect themselves since they were very little but that was not enough as little kids still find it difficult to seek help when bad things happened. The helper's threat was terrifying to them because they feared they would lose us if they told the truth. That's why they talked only after the helper left." Michelle said.
Motivated by an Abused Child during a Volunteer Visit
Later when Michelle was volunteering, she encountered two more child abuse incidents. "I  visited Xi'an and a 16-year-old boy there with physical disability told me 'I don't want to be beaten anymore.' I found out he was often beaten up by the sanatorium staff and his parents. I would really like to help but I felt powerless as a volunteer who only came to visit  for a few days."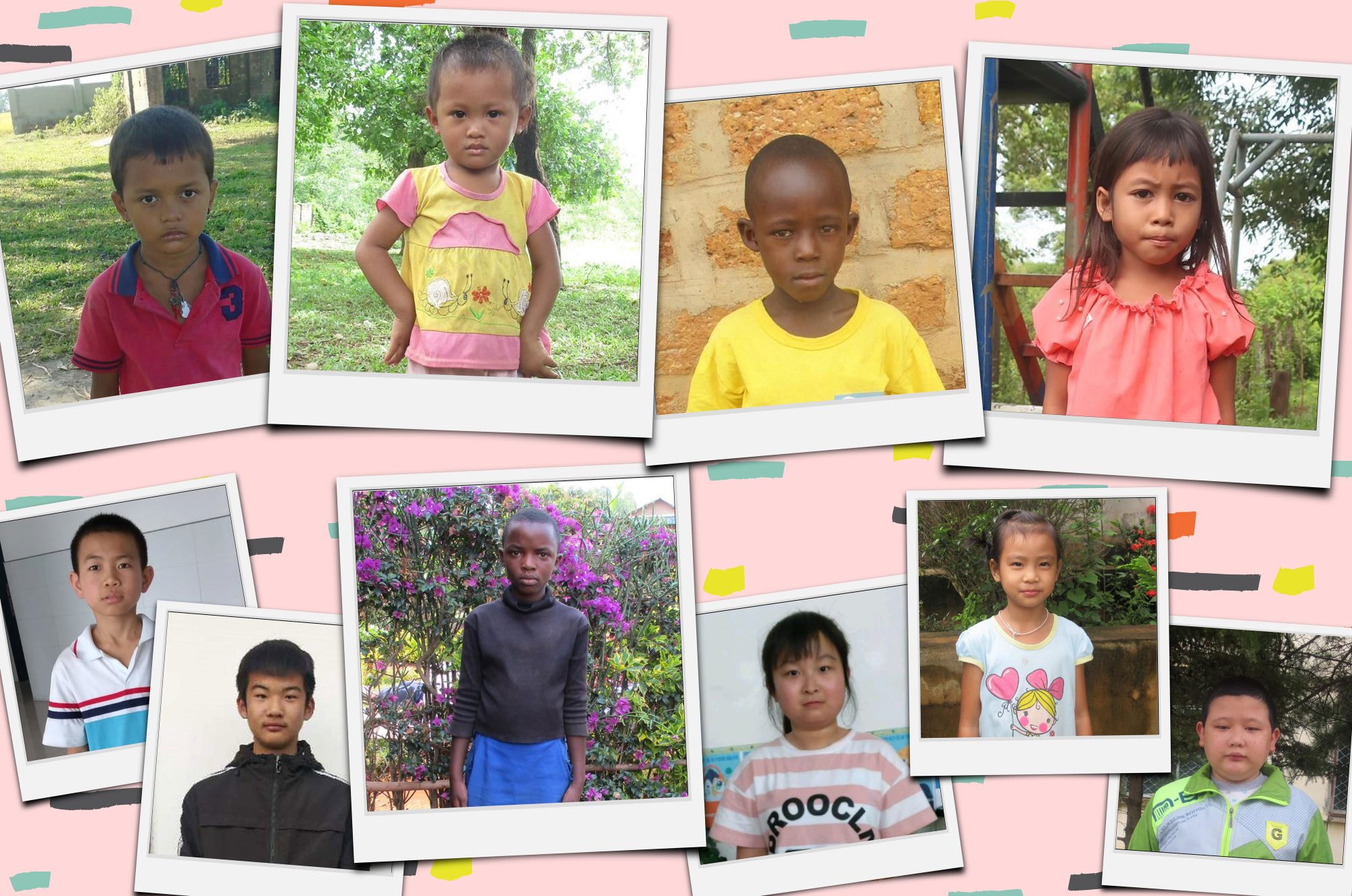 Michelle has been sponsoring 10 children from the developing countries in the name of her children and herself.
"The other incident was that a doctor friend of mine said there are more and more young people visiting psychologists with their pocket money as their parents turned a blind eye to their call for help. They ignore the issues after knowing the 'high' consultation fee and they do not trust their children." Michelle found all these news heart-breaking and it became her motivation to promote the concepts of child safeguarding to parents by creating storybooks.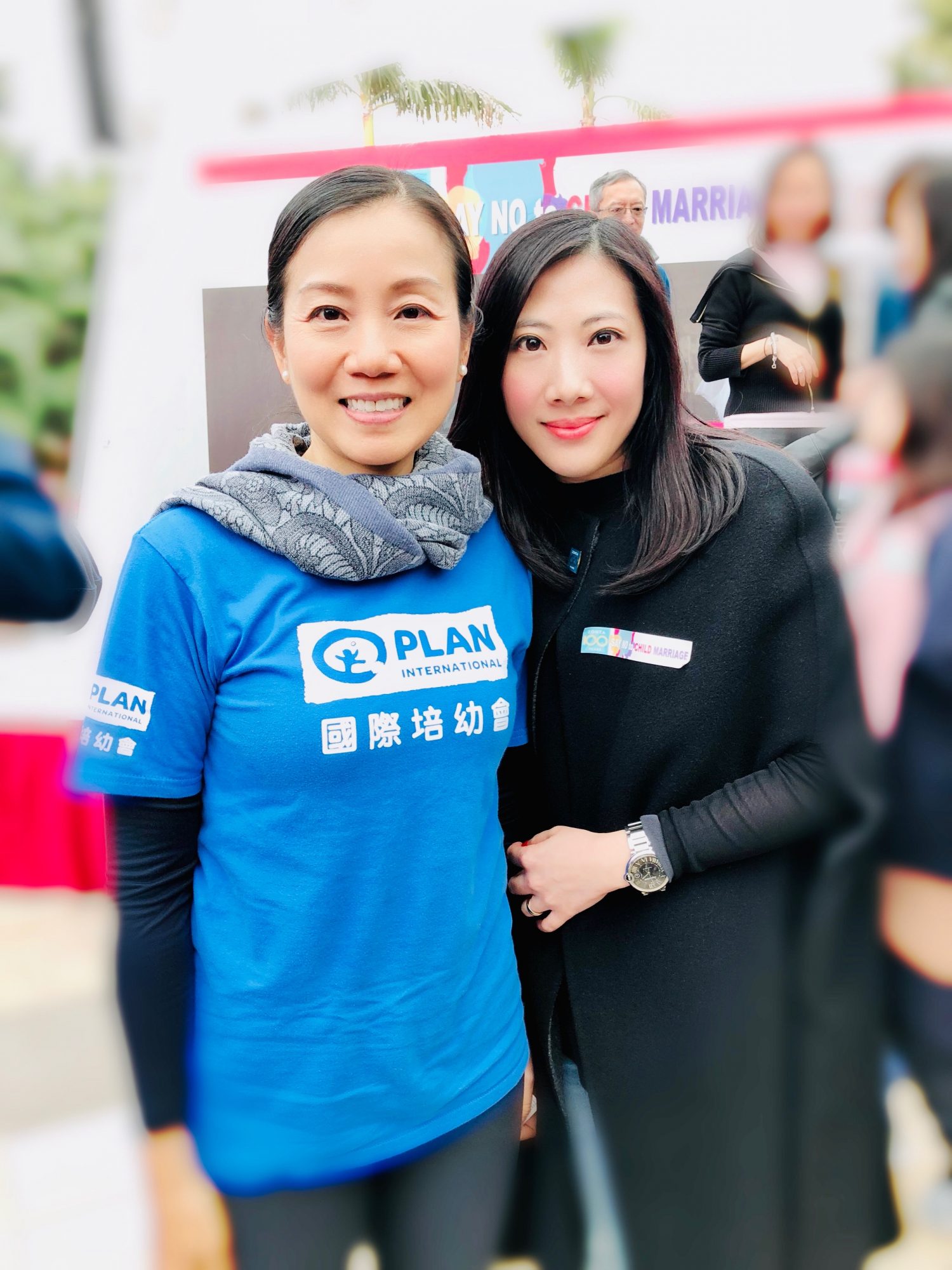 Dr. Kanie Siu, the CEO of Plan International Hong Kong, is moved to meet Michelle (right), who has been an active advocate of child safeguarding issue.
Safeguarding Children Hand-in-Hand with Plan International
Earlier, Michelle has joined Plan International's force to safeguard children and she integrated Plan International's child safeguarding rule "No! Go! Tell!" into her story creations of the "We Are Children Treasure Box" series that includes seven storybooks in total. The stories teach children how to use the "No! Go! Tell!" rule to stay away from danger from their point of view and educate the public on the importance of child protection. From the books, we will learn about the boundaries and appropriate behaviours when we interact with children, as well as the reactive measures to protect ourselves and seek help from trustworthy adults.