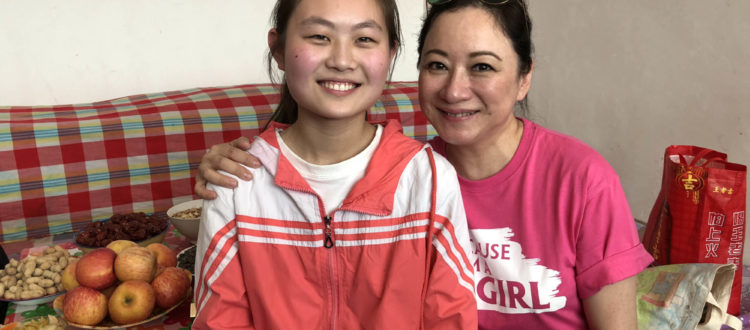 A "mother" of 102 children, Charlene reunites with her sponsored child
Charlene Tse, the winner of Miss Hong Kong Pageant is passionate about cooking and runs her own cookie business. Excelling in the business field, she never forgets about the needs of deprived children in developing countries. She visited Shaanxi, China in 2010 and has become the sponsor of 100 children since 2014!
Charlene helps cure eye illness
In autumn 2010, Charlene went to Shaanxi, China and met Rong Rong for the first time. Wearing ponytails, eight-year-old Rong Rong jumped right into the arms of Charlene, which made Charlene screamed, "She's really cute!"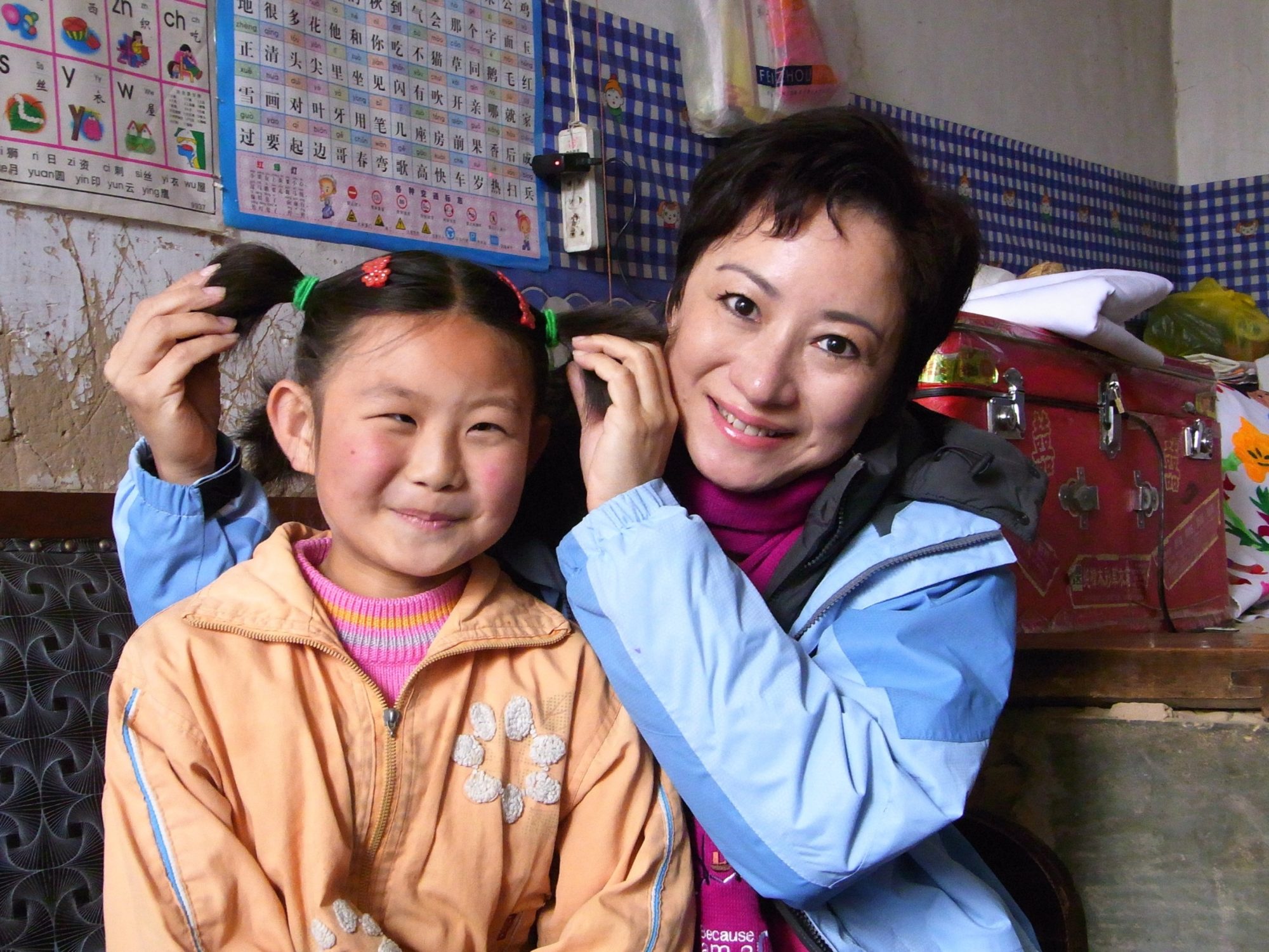 Charlene met Rong Rong eight years ago.
Rong Rong fell on her head when she was young, which caused her to suffer from squint and her vision was damaged. As the family was poor, they could not afford Rong Rong's operation. Charlene could not bear to see Rong Rong suffer so she decided to help right away. With Charlene's support, Rong Rong was able to undergo a surgery in the same year.
The heartwarming reunion
Rong Rong often writes to Charlene to share everything happened in her life. When she knew Charlene would visit again, she was very excited about the visit and could not fall asleep for days. "I kept thinking of what to say and do with her."
When Charlene and Rong Rong met again, they gave each other a big, warm hug and chatted just like friends. Charlene gave a lot of presents to Rong Rong and her brother and Rong Rong also prepared some handmade gifts like a thank you card and paper-folded stars for Charlene. Rong Rong told Charlene that she kept the scarf, water bottle and nail clipper that Charlene gave her eight years ago in good condition.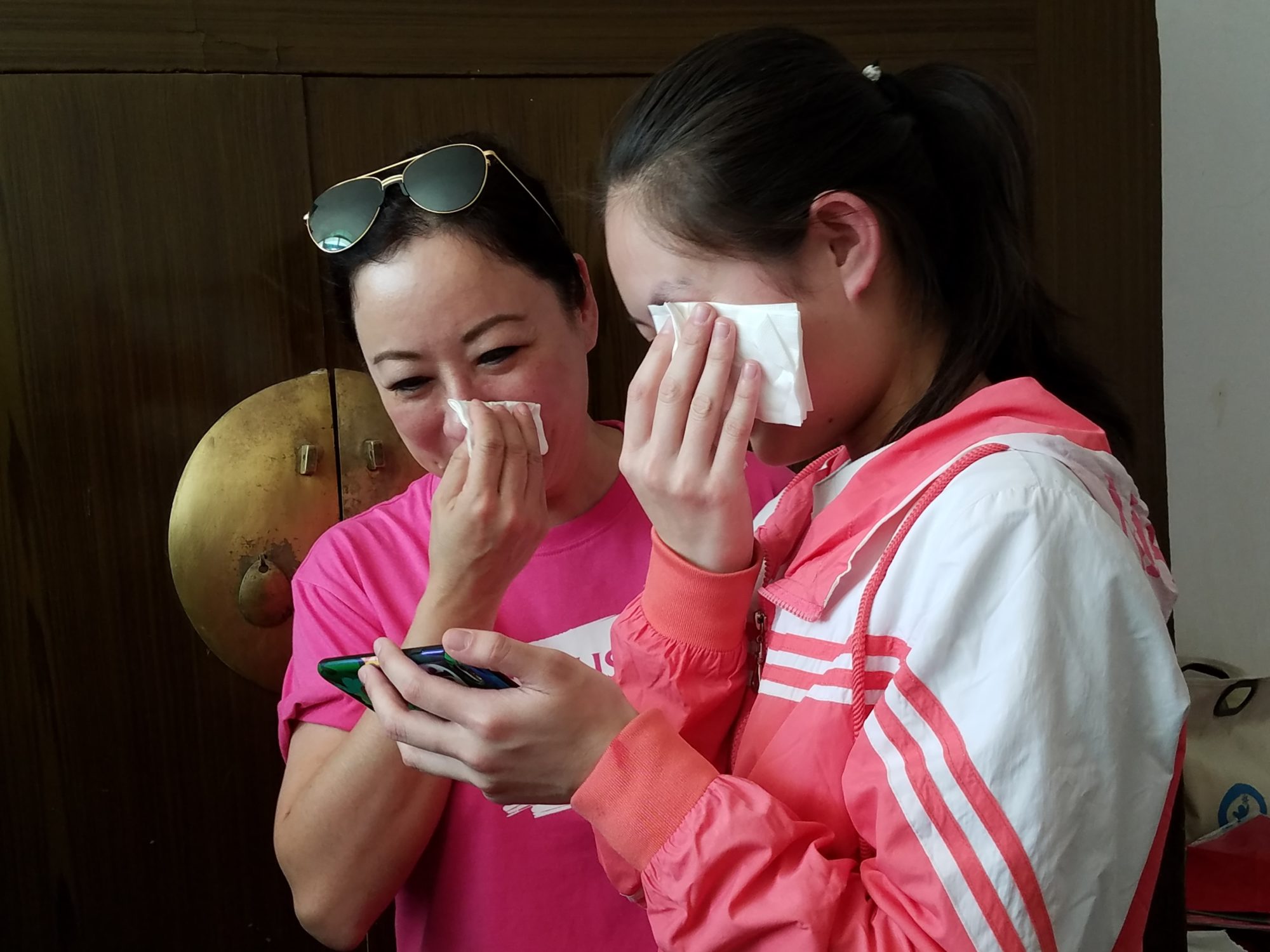 Charlene and Rong Rong burst into tears when watching an old video of themselves.
"I was so thrilled to meet Rong Rong again. She has grown a lot and her eyes are healed. Just like her mother, I'm relieved to know she's turned into a caring and cheerful young lady. " Charlene said excitedly. "The time, efforts and money spent have not been in vain!"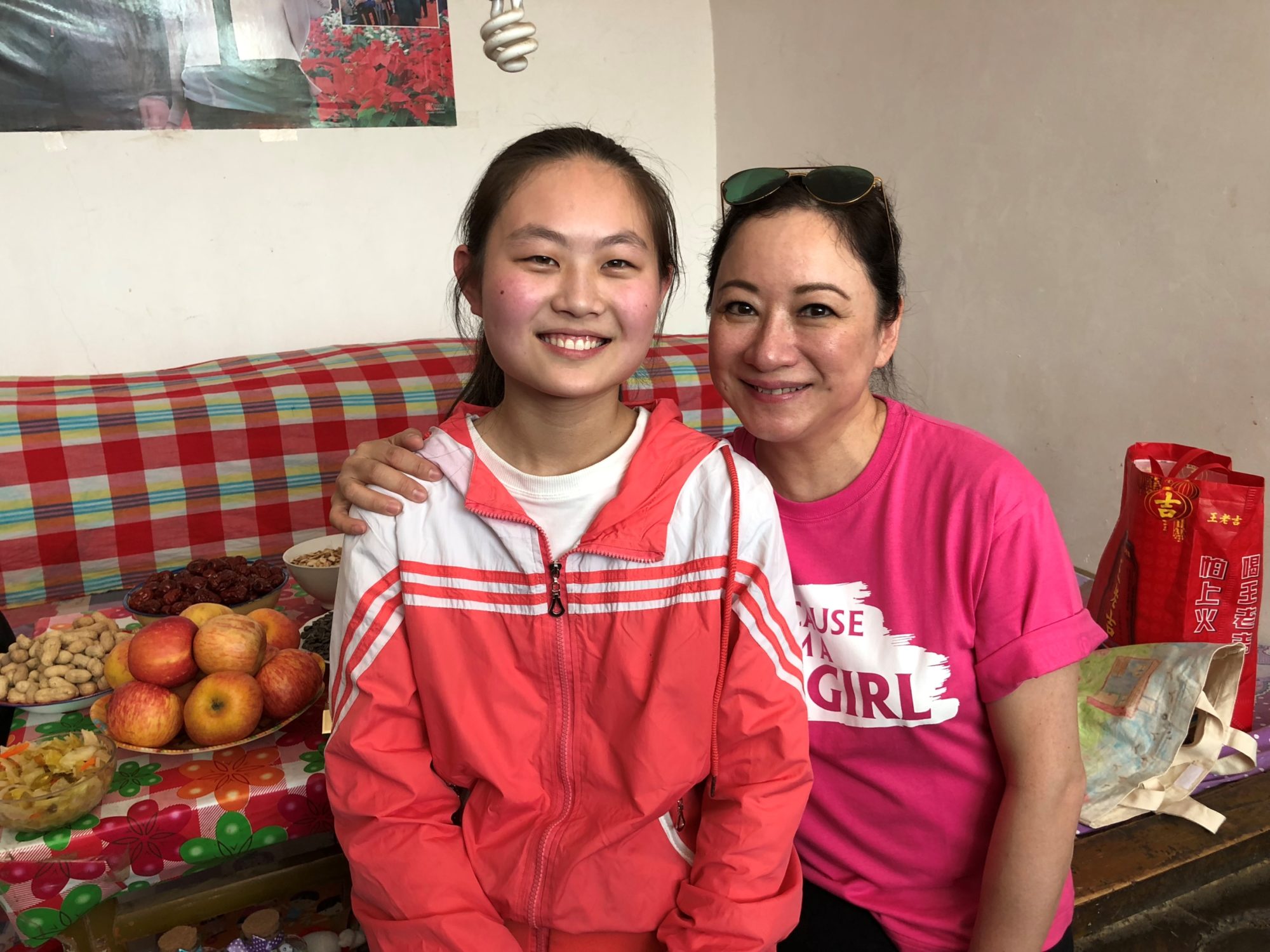 Rong Rong's eyes are fully recovered which brings much joy to Charlene.
Plan International renovated the school in Rong Rong's community, and provided trainings and teaching materials to teachers, which enabled Rong Rong and her classmates to learn in a better environment. A high achiever in school, Rong Rong studies Form 4 in a grammar school in Yulin City. She dreams of becoming a teacher in the future and wishes to apply for a university in Hong Kong. "Work hard! If you have a chance to visit Hong Kong, come to my place and I will cook for you!" says Charlene.
A mother of 102 children
Charlene has two daughters and together with the 100 sponsored children, she is a "mother" of 102 children!
"Living in a materialistic life, some children in Hong Kong take everything for granted. When I first visited Rong Rong back in 2010, there was no toilet and clean water. Plan International built a toilet and a well for them," says Charlene. "I want to advocate simplicity in life, and teach my children to do so."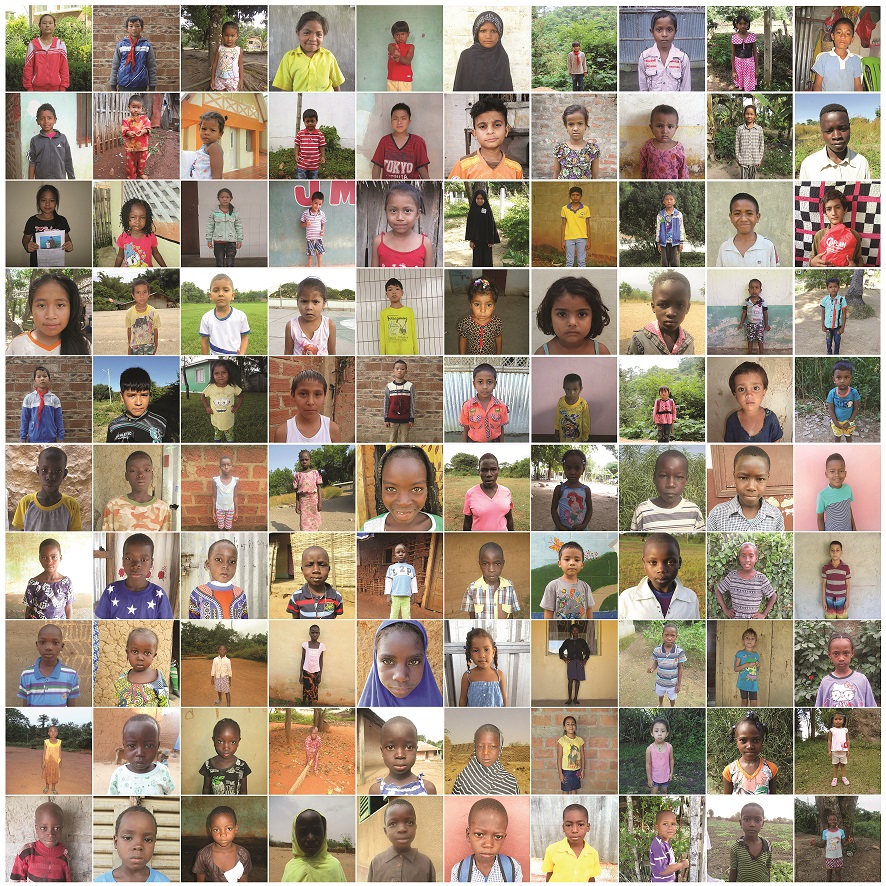 Charlene has sponsored 100 children via Plan International.
Charlene hopes all her sponsored children would treasure the love from afar. "Plan International supports the livelihood and provides education to children, which bring lasting and positive changes to their lives. Hope they understand there's someone around the world cares about them. When they grow up, they can pass the love to others."
By joining our Child Sponsorship Programme, you can help children improve their lives, receive education and live life to the fullest!
Become a Child Sponsor