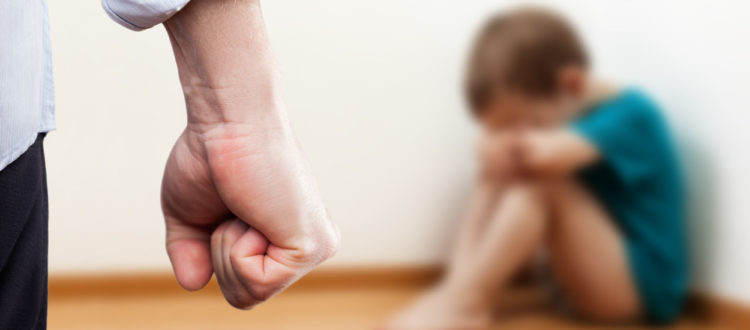 Plan International Hong Kong Conducted the First-ever Child Safeguarding Policy in the sports sector, Nearly Half of the Organisations Have Inadequate Understanding to Prevent Institutional Child Abuse
In the last two years, Vera Lui incident has sparked fierce discussions on how to prevent sexual abuse and ensure athletes' safety in the sports sector. To prevent similar incidents from happening, the Sports Federation & Olympic Committee of Hong Kong China introduced the guideline "Safeguarding Athletes from Harassment and Abuse in Sport" in 2017 to all national sports associations in Hong Kong in the hopes of creating a safe environment for athletes.  However, the latest research by Plan International Hong Kong shows that nearly half (46%) of the sports organisations have implemented only limited child safeguarding standards in their institutions, indicating a lack of comprehensive policy to protect children's safety.
Child Safeguarding Policy (CSP) is a set of standards and guidelines about how to make an organisation safe for children in its governance and activities, and to ensure the organisation has taken all reasonable steps to protect children from any form of harm as a result of their contact with the organisation. Plan International Hong Kong commissioned Policy 21 to conduct a situation analysis study (executive summary and research summary) from November 2019 to March 2020. By reviewing the child safeguarding standards and guidelines in other developed regions, 20 'minimum child safeguarding standards' were developed and used as benchmarks to understand the overall situation of child safeguarding policy implementation in sports organisations. 501 sports organisations were invited to participate in the study, of which 30 organisations agreed to be interviewed. 12 of them were national sports associations while 18 were other sports organisations. This research is also the first-ever situational analysis study on Child Safeguarding Policy in the sports sector, which provides an important reference for the sports sector and the government to establish relevant policies and marks a milestone in the development of Child Safeguarding Policy in Hong Kong.
Despite safe recruitment, few regulations are put in place in sports organisations
The results show that only about 17% of the respondent organisations had an understanding of the Child Safeguarding Policy, reflecting that sports organisations have low awareness of CSP. Regarding CSP implementation, 17% of the sports organisations had not established any child safeguarding measures in their institutions and nearly half (46%) implemented only half or less than half of the 20 child safeguarding standards.
Regarding the implementation of specific child safeguarding measures, 73.3% of the respondent organisations checked job candidates' sexual conviction record in their recruitment process, reflecting that sports organisations took the suitability of their workers in conducting child-related work very seriously.
However, relatively fewer sports organisations would set up regulations in their institution to ensure children's safety. For instance, only 43.3% of the respondent organisations had set up their own code of conduct and provided child safeguarding training to its workers. In the aspect of 'handling institutional child abuse', only 36.7% of the respondent organisations had established a whistleblowing policy to enable staff to report suspicions of abuse without fear or doubts, only 20% had set a time limit for case handling on child abuse allegation and 33.3% having established procedures to ensure children were well-protected during the investigation.
On the other hand, about half (49%) of the respondents expressed that they were not sure if they could openly discuss issues related to harm to children, showing that it might be a taboo to talk about harm to children in sports organisations, which might pose an obstacle to addressing poor practices or institutional child abuse in the organisation.
Call for the sports sector and government to join hands in facilitating the adoption of Child Safeguarding Policy
Dr. Kanie Siu, Chief Executive Officer of Plan International Hong Kong, expressed that 'Past incidents of sexual assault in the sports sector urged many sports organisations to focus on how to prevent sexual harassment. However, sexual abuse seldom occurs alone. Other types of abuse, especially psychological abuse, usually form the backdrop for sexual assault, diminishing the victims' self-confidence and deterring them from seeking help.' She recommended the government to establish minimum child safeguarding standards by laying down the preferable norms for the daily operation of child-related organisations and take the leading role in incorporating these standards into the existing regulations and funding requirements. For instance, the Leisure and Cultural Services Department should incorporate child safeguarding standards into its funding requirements for sports institutions." As the results indicate, 48.1% of the organisations revealed that 'meeting legal requirements' would increase their motivation in establishing a Child Safeguarding Policy. It was also the top motivator among all reasons for adopting CSP. Therefore, the government can play a leading role in pushing forward the CSP adoption in sports organisations.
To understand the views of the sports sector on Child Safeguarding Policy, Plan International Hong Kong held the 'Roundtable: Child Safeguarding Policy in Sports Setting' on 23 June 2020. Dr. Trisha Leahy, BBS, Chief Executive of the Hong Kong Sports Institute, encouraged other sports organisations to set up their Child Safeguarding Policy in the forum. 'Some organisations might think that implementing a Child Safeguarding Policy implies a lack of trust in their staff. On the contrary, the "Child Safeguarding Policy" sets a clear code of conduct which can help their staff understand their role and set proper boundaries of interaction with children. These rules do not only ensure the safety of children, but also protect the staff's reputation by avoiding situations which may arouse suspicion.' Dr. Leahy stressed.
Professor Chung Pak-Kwong, JP, Associate Dean (Development), Faculty of Social Sciences of Hong Kong Baptist University, suggested that related content of Child Safeguarding Policy should be enhanced in the curriculum of sport and physical education in universities to raise the sense of ethics and capacity of coaches in ensuring the safety of children. He also called for Sports Federation & Olympic Committee of Hong Kong China and national sports associations to take the lead in establishing procedural guidelines on safeguarding children in different sports activities.