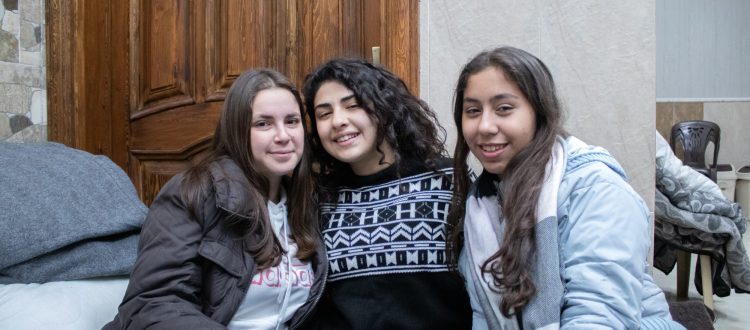 Türkiye and Syria Earthquakes Destroyed Thousands of Lives Long-term Support for Affected Children and Families
Latest Updates
Over two months after the Türkiye and Syria Earthquakes, there have been 6,000 deaths and 12,000 injuries in Syria alone while over 100,000 families are displaced. The United Nations Office for the Coordination of Humanitarian Affairs estimated that close to nine million Syrians are affected by the earthquakes and 350,000 civilians have lost their homes. 10 years of civil war has already caused great suffering to Syrians, and these two powerful earthquakes have made the situation even worse, returning to normal life seems far away for the affected Syrians.
Plan International has been working closely with local partners in Syria and launched humanitarian programmes. Yet, the winter cold and the shortage in power and machines have undoubtedly slowed down the progress but we are working hard to make sure that the affected population has "a roof over their heads, have food and are warm".
Plan International's Approach to Assisting the Affected Population
With search and rescue efforts officially stopped, many people are staying in schools, churches or temporary shelters. Plan International aims to provide assistance to 54,000 affected civilians with immediate lifesaving supplies which include clean water and food, blankets, hygiene items and medicine in the first phase of emergency relief programmes. We have also constructed shelters with clean water supply to further protect their health and safety. Entering Phase II, we would continue offering the necessary assistance to 45,000 affected people to meet their needs.
As the earthquake was disastrous, over 2,000 schools were in varying degrees of damage. Without the protection of schools and homes, children, women and care-givers are always the most vulnerable, often becoming the victims of exploitation and abuse. Plan International is going to offer long-term assistance including psychological and educational support, and specific protection so girls and women will not be suffered from gender-based violence. Hygiene kits with menstrual items are distributed to girls and women to ensure they are well-protected.
Progress We Have Made
With the donation collected worldwide, Plan International is now partnering with four Syrian organisations to carry out numerous humanitarian programmes. Plan International Hong Kong has raised over HK$1.8 million while globally over HK$41 million is collected to support the following projects:
1. Distribute immediate lifesaving supplies including clean food and water, blankets, mattresses, hygiene kits and medicine to over 20,000 affected people; 4,150 food packs and 4,150 hygiene kits have been given away
2. Allocate 15 metric tonnes of medical aid to Syria; set up mobile medical units that can treat up to 1,000 patients per week
3. Provide three shelters with gender-responsive WASH facilities for affected children and their families
4. Deliver menstrual hygiene kits to 400 girls and women
5. Provide girls and women with protection so they can avoid any forms of gender-based exploitation and harm
6. Subsidise 400 households with three months cash allowance starting from 1 May 2023
7. Send learning and recreational materials to 700 children while giving remedial classes to 1,000 children to catch up on their academic progress
8. Renovate five child-friendly spaces and provide appropriate psychosocial support activities to 1,000 children
9. Deliver parental support sessions to 500 caregivers and provide psychological first aid to 600 workers in the education sector
Looking Forward
After experiencing earthquakes, children who lost their family members or homes might exhibit signs of trauma including panic attacks, anxiety or sleep disorder. Even though shelters have been provided, without segregation between families and gender, the lack of privacy increases girls' and women's risk of sexual exploitation, abuse or harassment. Syria's education system was already failing due to years of war and economic recession, around half of children aged 5-17 are not attending school. Now, thousand of schools have been damaged, causing 800,000 school children's education to a sudden halt.
Plan International is currently rehabilitating four schools which were damaged during the earthquakes. With better sanitation and infrastructure, we hope to assist around 1,000 children to study in a safe and healthy environment. Psychosocial support will be provided to the affected children, women and care-givers, as well as to teachers and frontline staff for their maintaining their psychological health. We hope that they could walk out of the shadow and get back on track soon. We also focus on women's safety and health and strive to protect them from any form of gender-based violence. We will continue to partner with local organisations to provide necessary support and assistance to the affected population to rebuild their lives and enable them to achieve a sense of well-being again.
Other Donation Methods
1. *Bank Transfer
Please make a direct deposit into HSBC account 640-068318-838.
2. *Crossed Cheque
Please make a cheque payable to Plan International Hong Kong Limited
3. *Cash Donation via Circle K or VanGO
Please visit any Circle K or VanGO stores in Hong Kong and present the barcode to make a cash donation*.
*Each transaction cannot exceed HK$5,000.

4. PayMe Donation
Please scan the QR code below to donate and enter your information (English name, telephone number and email address) and state "23UNID001-TSEA" in PayMe message box.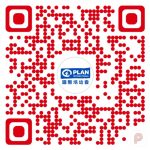 *Please send the original bank receipt/ crossed cheque/ Circle K, VanGO or U Select original receipt/ a screenshot of the mobile donation transaction details together with your name, telephone number and email address to Plan International Hong Kong by mail or email. Please mark "23UNID001-TSEA". (Email: [email protected]; Address: 21/F, 9 Chong Yip Street, Kwun Tong, Hong Kong)