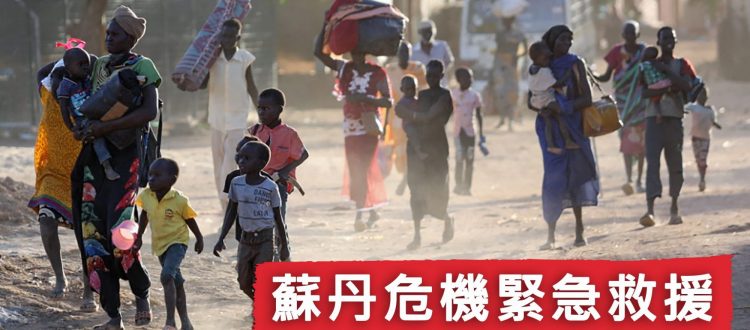 Escalating Conflict in Sudan Left About 2.5 million People Displaced, Refugees are in Urgent Need of Water and Food
The Sudanese paramilitary organisation "Rapid Support Force" (RSF) and the government's Sudanese Armed Forces (SAF) have been engaged in fierce conflict since April 15, 2023. The clashes have erupted from the capital, Khartoum, to other parts of the country. The gunfire, airstrikes, and explosions are heard endlessly, and it turns into a long-term conflict already. As of 22 June, the United Nations recorded that at least 1,081 people were killed and more than 11,714 were injured. As the conflict grinds on, the actual number of casualties is expected to be even higher. The volatile situation has already taken a devastating toll on the citizens, displacing about 2.5 million people, including more than 450,000 children. In order to escape from the battle, about 520,000 people embarked on a difficult journey and fled to neighbouring countries such as Egypt, Ethiopia, Chad, and South Sudan. They are currently suffering not only from water and food shortages but also power outages, assistance from you is urgently needed.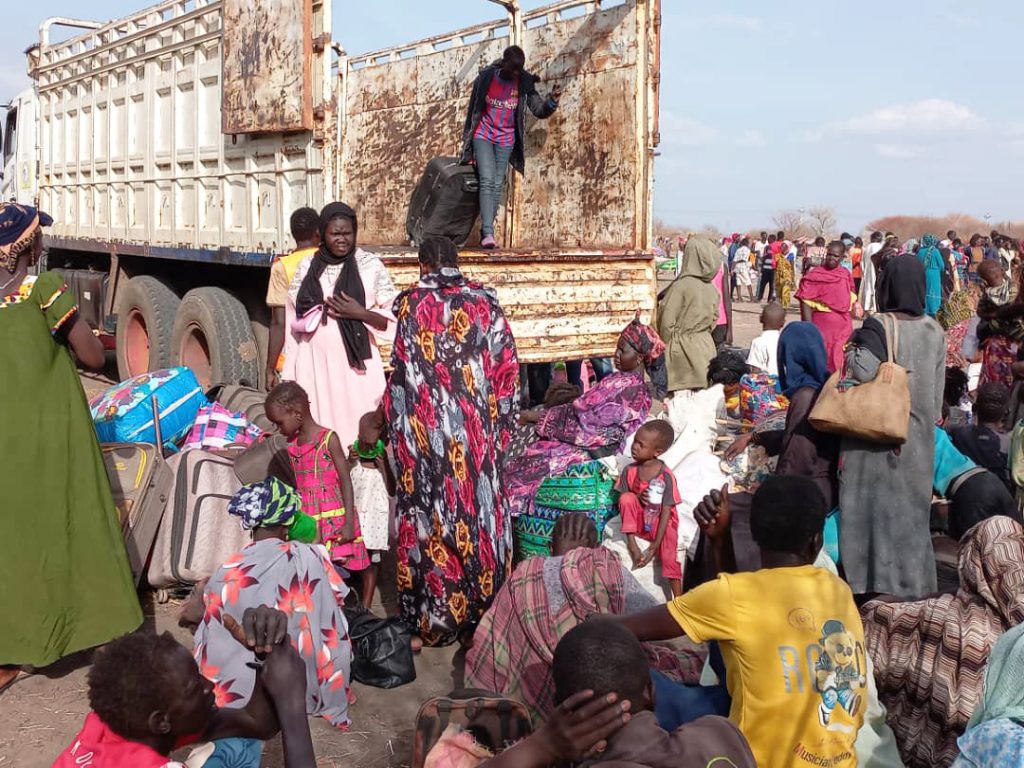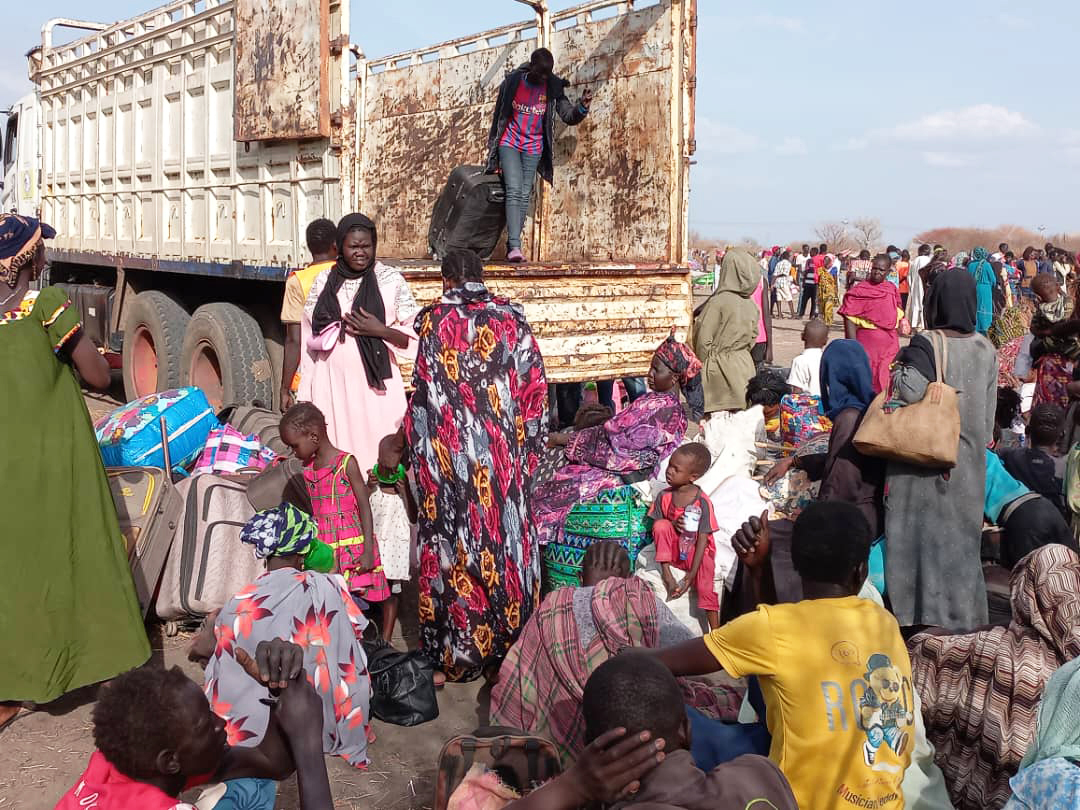 Under the flames of conflict, women and children fled their homes and are facing risks such as human trafficking and sexual violence.
Conflicts and Climate Crisis Loom, People are on the Verge of Collapse
Sudan, located in north-eastern Africa, is one of the poorest countries in the world. It has suffered from civil strife, war, and political instability for many years. Bloody and brutal armed conflicts have broken out frequently. Before this conflict, there were 3.7 million people internally displaced and 1.1 million refugees and asylum seekers in Sudan. In addition to military conflicts, Sudan is also suffering from the impacts of climate change. In recent years, droughts and floods have struck one after another. Over 7.7 million people across the country are facing severe food crises, and 1.4 million children under 5 are facing acute malnutrition. Endless natural and man-made disasters have tormented the people of Sudan throughout the years, with this conflict worsening, the circumstance is even more unbearable.
Hospitals and Schools were Bombed, Putting the Lives of Women and Children at Risk
Although the warring sides in this conflict have reached ceasefire agreements many times, they quickly broke the promises and the clashes still show no sign of ending. The artillery fire not only attacked important facilities such as international airports and government agencies; it also targeted hospitals, schools, and residences. The entire country was devastated. Hospitals and other infrastructures were damaged, and numerous patients have to be evacuated urgently. At the moment, only 10% of the hospitals in the country are still in operation. This led to the interruption of critical treatment and nursing services for malnourished children, putting their lives in great danger.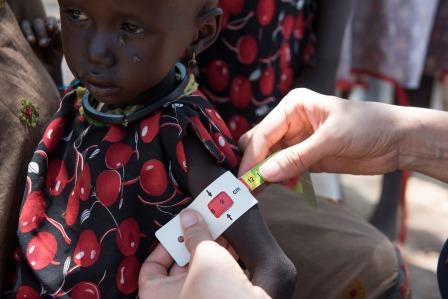 Before the escalation of the conflict in Sudan, the food crisis was already severe in Sudan, with more than one million children suffering from malnutrition across the country. Hospitals and other infrastructures were bombarded, limiting the access to essential and lifesaving care and medicine for children in need. They are struggling to survive.
The Effects of Conflict Are Felt Hardest by Women and Children
In order to escape from the flames of war in Sudan, the affected did not hesitate to trek long distances under the scorching sun. During the journey of avoiding stray bullets and fighter bombings, women and girls are facing additional crises. According to the United Nations, it is estimated that more than 80,100 of Sudan's newly displaced people are women and girls, and nearly 8,000 of these women are pregnant and in urgent need of basic sexual and reproductive health services. We are particularly concerned about the protection and safety of girls, young women, and unaccompanied children, who are increasingly vulnerable to gender-based violence, exploitation, abuse, and human trafficking.
"Children and girls in Sudan should not grow up in fear of violence. During the crisis, they are forced to flee their homes and face the risks of dropping out of school, being trafficked, being sexually exploited, and losing their precious childhood. It is crucial to have an immediate and real ceasefire so that children can grow up in a safe environment." Dr. Kanie Siu, CEO of Plan International Hong Kong, said.
Escaping War Does Not Equal to Safety for Children
Before the escalation of the conflict, other countries and even the Sudanese did not expect the situation to deteriorate all of a sudden. Therefore, many refugees had no time to pack their belongings and just left their homes with their families. Also, Sudan's neighbouring countries were not prepared for the large influx of people, which created all kinds of challenges to the refugees.
Even though refugees left the flames of war, they still face different challenges.They are suffering from displacement, lack of water, food and power outages, ande in desperate need of your assistance.
Plan International is working closely with local partners to provide immediate help to refugee children and families who are in Sudan and fled to neighbouring countries (including Chad, Central African Republic, South Sudan, Egypt and Ethiopia). Our work includes distributing food, clean water and hygiene supplies to the affected as well as providing psychological support and implementing child protection and gender-based violence prevention programmes. Since the number of refugees is large, more resources are needed to help more families overcome the dire situations.
The ongoing fighting has also made it difficult to carry out our work. "Though Sudan is a country that has experienced years of strife, it hasn't been like this. We left our homes and drove 35 to 40 hours to Port Sudan, and the evacuation was harsh and scary. The heat was gruelling; it was not easy for children and pregnant women to embarkon this long journey." Mwape Mulumbi, Country Director, Plan International Sudan. He sincerely invites the public to lend a helping hand to the refugees, so that Plan International is able to provide shelter, food, water consumption, hygiene kits, and medical supplies to the affected.
| | |
| --- | --- |
| | |
| The intense situation in the capital of Sudan forced many families to flee to the White Nile State. Plan International distributed emergency supplies, including daily necessities and hygiene products, to the displaced families and children to meet their urgent needs. | Plan International distributed hygiene products to girls and women to ensure they can maintain personal hygiene during menstruation. |
Plan International is working to deliver life-saving assistance to the affected children and families in Sudan and neighbouring countries. The works includes:
In North Darfur, we have distributed food and other critical supplies to over 628 households, and provided supplies to five health centres.
In Ethiopia, we are scaling up support to refugee camps in Benshagule Gumuz, Amhara and Gambella
In Egypt, we have carried out a rapid needs assessment in Aswan Governorate, where we already have a presence, and have requested permission to expand our work to border areas.
We are scaling up child protection, psychosocial support, gender, education and cash assistance, reaching refugees and the wider community in Chad, South Sudan and Central African Republic.
All the donations collected will help support the rescue efforts for this crisis. Your timely support is especially important at this critical moment. Every second counts and let's join hands to pull the affected children and their families from hardship and save more lives.
A donation of HK$500 can provide 5 safe water kits (including water purifying tablets, Oral Rehydration Salt, buckets and cups) for water consumption and maintaining personal hygiene
A donation of HK$1,500 can provide food to 13 families for 1 week
A donation of HK$3,000 can provide hygiene kits for 5 families (including nappies, sanitary cloths, bathing soaps, laundry soaps, water purifying tablets, plastic buckets, sandals for adult & child, shovels for safe excreta disposal, etc.)
A donation of HK$5,000 can provide 1-week food and safe water kits for 25 families (including water purifying tablets, Oral Rehydration Salt, buckets and cups)
Other Donation Methods:
Bank Transfer*
Please make a direct deposit into HSBC account #640-068318-838.
Crossed Cheque*
Please make a cheque payable to "Plan International Hong Kong Limited"
Cash Donation via Circle K, VanGO or U Select*
Please visit any Circle K or VanGO in Hong Kong and present the barcode to make a cash donation*. (Each transaction cannot exceed HK$5,000.)

PayMe Donation
Please scan the QR code below to donate and enter your information (English name, telephone number and email address) and state "Sudan Crisis Appeal – 23UNID001-SCA" in PayMe message box.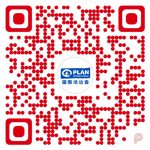 *Please send the original bank receipt/ crossed cheque/ Circle K or VanGO original receipt/ a screenshot of the mobile donation transaction details together with your name, telephone number and email address to Plan International Hong Kong by mail or email. Please mark "Sudan Crisis Appeal – 23UNID001-SCA". (Email: [email protected] Address: 21/F, 9 Chong Yip Street, Kwun Tong, Hong Kong)