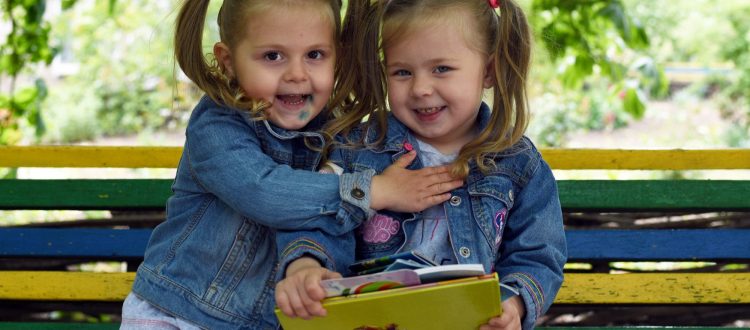 Under The Flames of Conflicts: Support Ukrainian Children Return to School and Rebuild Their Lives in A Safe Environment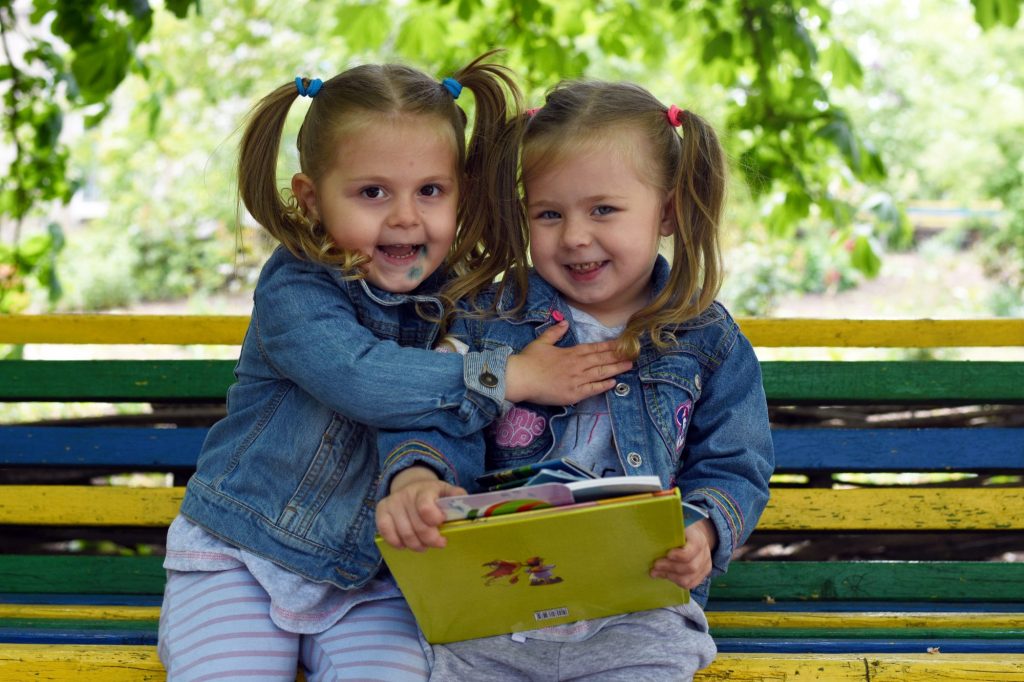 It has been a year since the devastating Russian-Ukrainian conflict broke out on 24 February 2022. Missiles and other military forces have continued to attack the local cities and towns, killing over 18,900 civilians and displacing over 8 million Ukrainians. Many Ukrainian children are forced to flee home, facing risks such as dropping out, being trafficked and sexually exploited. Though they managed to flee to neighbouring countries with their families, children have to re-adapt to the new living environment after suffering from the trauma of the conflicts. During this year, Plan International launched relief work in Ukraine, Moldova, Poland, and Romania, to help children and carers get out of the haze of conflicts and regain their precious childhood.
The Russian-Ukrainian conflict has not yet come to an end. Buildings, infrastructure, residences, hospitals, schools, and even nurseries in Ukraine have been bombarded continuously, and countless innocent people have lost their lives. As of 13 February 2023, the United Nations has recorded more than 18,900 civilian casualties, in which 7,100 people were killed, including 438 children.
Plan International's Approach to Assisting the Refugees
With the experiences and expertise to help refugees across the globe, Plan International has immediately allocated funding and human resources to kick-start our relief programme in some of the most popular arrival countries, including Moldova, Poland, Romania and Germany. We have also set up presences in Moldova, Poland and Romania to provide refugee families with long-term assistance.
Plan International works with international organisations and governments to serve refugees, including an estimated 250,000 children and caregivers, particularly girls and other minorities. We provide immediate and long-term assistance in five main aspects, namely child protection, mental health & psychosocial assistance, cash & voucher assistance, education and core humanitarian needs.
Progresses We have Made
With the generous donation from around the world, Plan International was able to start our relief projects quickly. Plan International Hong Kong has raised over HK$360,000 and globally over HK$172 million is raised to support the following projects.
Child Protection
Deploy social workers, psychologists and translators to support relief programmes
Promote child-friendly information and set up helpdesks to raise awareness of risks and children's rights
Provide protection services to over 30,000 children; nine daycare centres have been established in Poland, and offer employment to refugee women.
Support the rehabilitation and reconstruction of infrastructure for children, including schools and shelters, benefitting 40,000 children, adolescents, and their caregivers.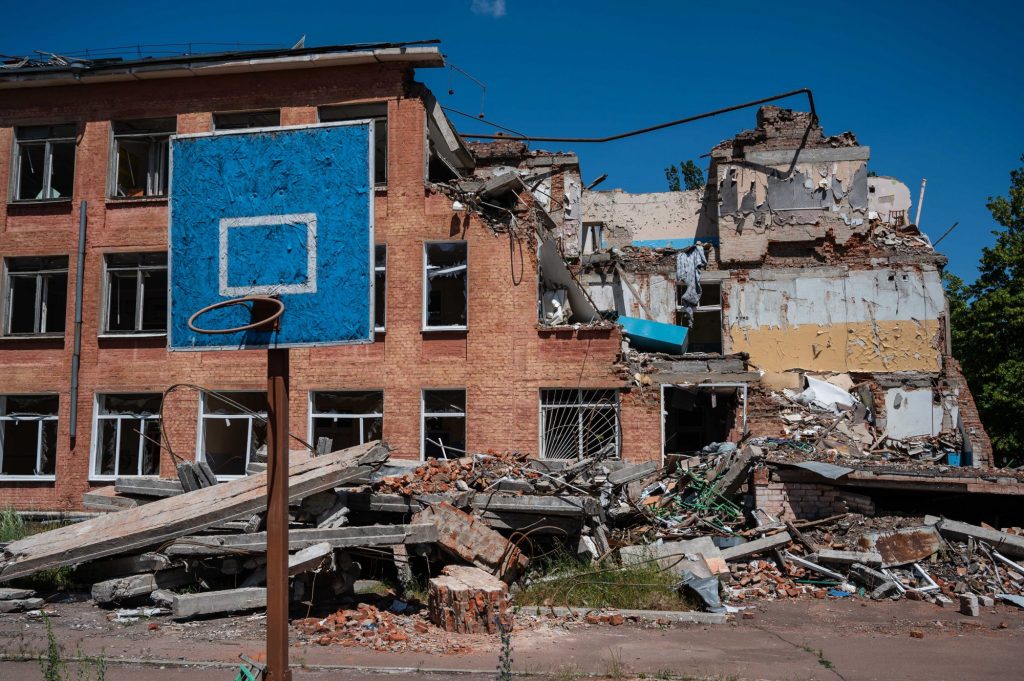 The "Save Schools in Ukraine" report from Ukraine's Ministry of Education and Science shows that 2,300 schools were damaged by bombing and shelling, and at least 286 were completely destroyed. Plan International is working with local partners to support the reconstruction of schools and shelters to ensure children's safety and the rights to education.
Mental health & Psychosocial assistance
Design occupational, art and recreational activities to help relieve the stress on children and parents
Provide training to frontline officials and volunteers and technical support to professionals
At least 1,500 teachers have been trained in offering mental health and psychosocial support in Poland and Moldova.
Educate over 3,000 children with storytelling and group reading activities via a mobile toy library (Ludobus)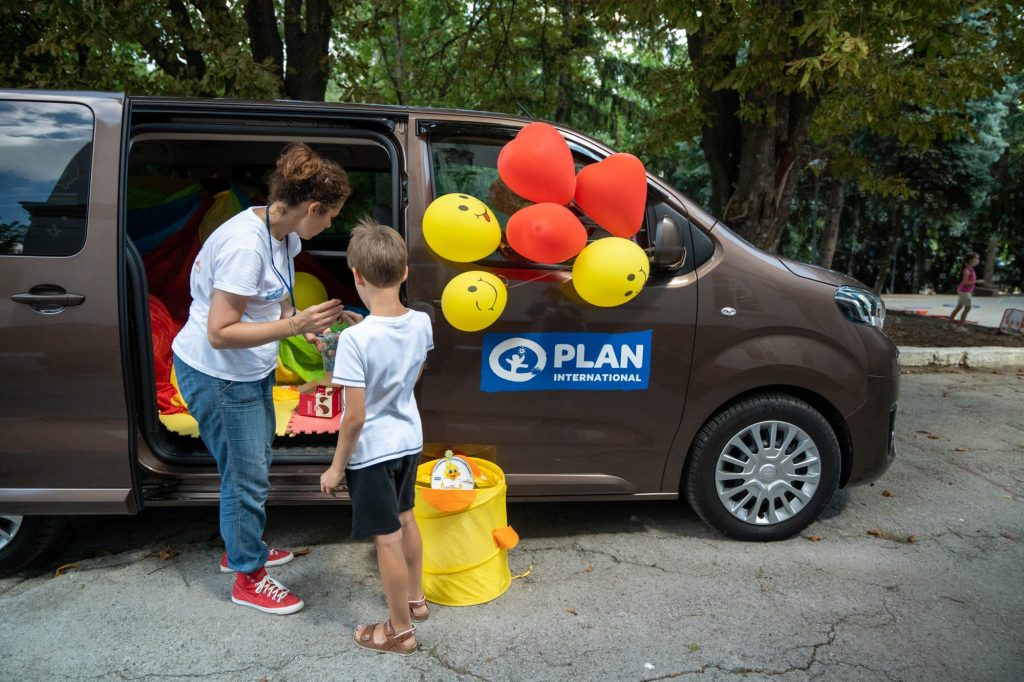 Plan International is working with local partners to turn the van into a mobile toy library (Ludobus), and parks it regularly near refugee centres and shelters, hoping that children can temporarily forget their pain by making new friends and playing games.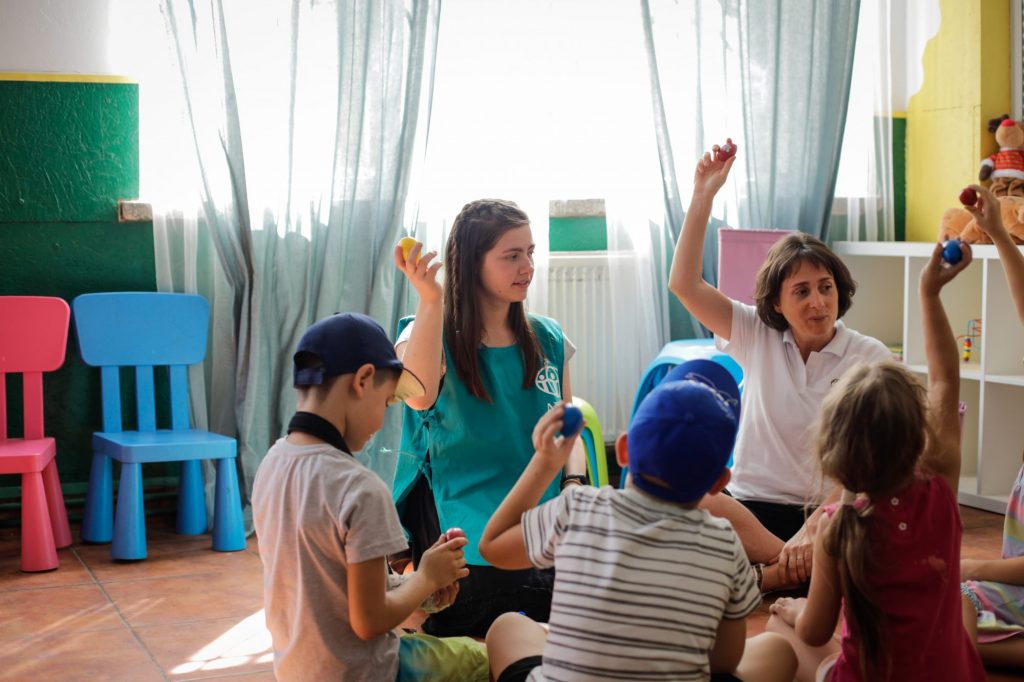 A team of psychologists provides psychological therapy, such as art and games to refugee children, allowing them to express their unspeakable emotions. At first, children's paintings were mainly in black. After a long period of therapy, their paintings gradually became more colourful, reflecting that they had begun to open their hearts and slowly recover from the trauma of conflicts.
Cash & Voucher Assistance
Provide one-off cash transfers and three-month multi-purpose cash allowances and vouchers, which benefited 40,000 individuals in Ukraine, Poland, and Romania
Promote access to long-term community services and support those looking for housing, benefitting 2,500 people.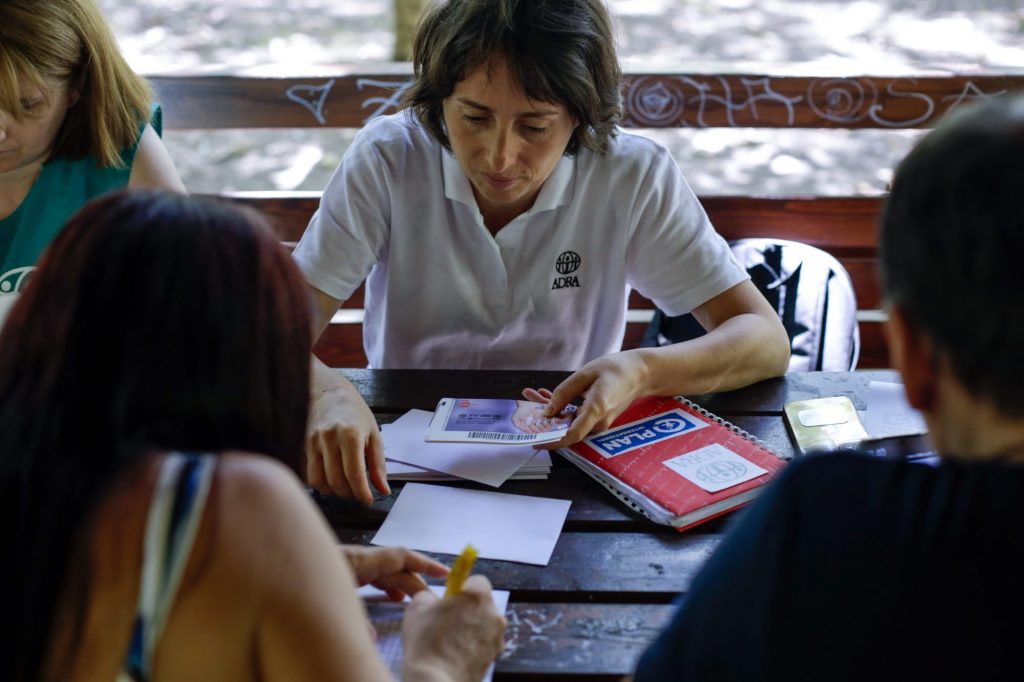 In Romania, Plan International is working with local partners to provide cash allowances to refugees, each family can receive $600 RON (equivalent to HKD$1020) to meet their daily needs.
Education
Refer school-aged children to receive safe, inclusive, formal and informal education
Provide training to at least 1,500 teachers in Poland and Moldova, to help children to adapt to their new school lives
Provide bridging and catch-up classes to help refugee children with learning progress
Set up temporary learning spaces next to refugee reception centres
Provide electronic learning devices, stationery and backpacks to meet children's education needs, 15,000 students were benefitted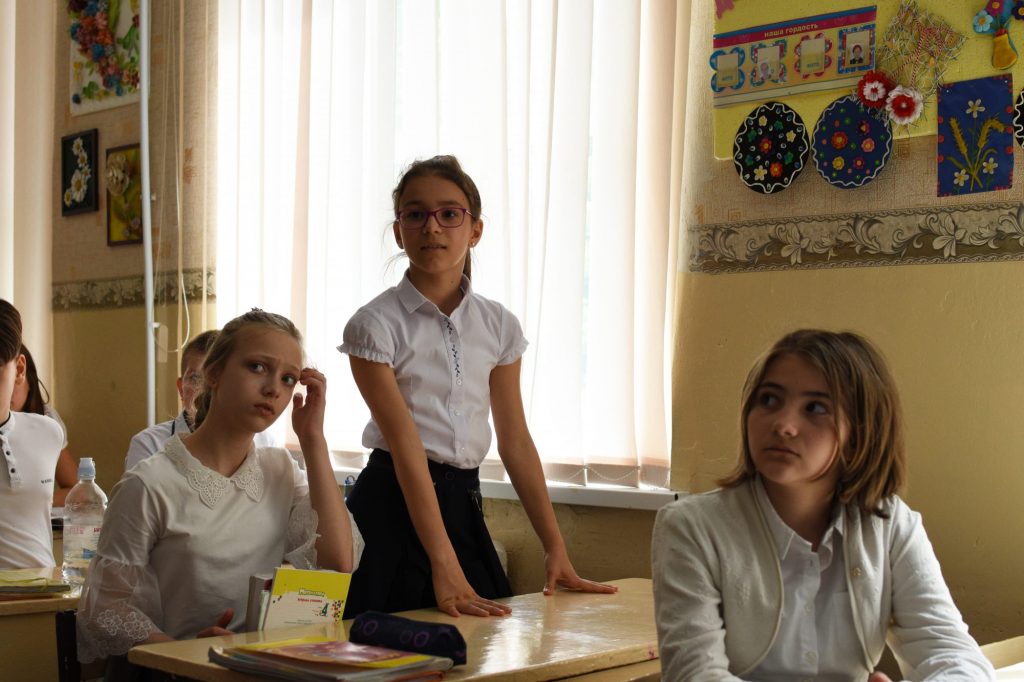 Sophia, ten years old, escaped to Moldova with her mother and is now beginning a new school year with a warm welcome from teachers and classmates. 
Core Humanitarian Needs
Provide menstrual supplies to over 11,200 refugee girls in countries including Poland, Moldova and Romania
Distribute relief items such as blankets, winter clothing, heating appliances and heating fuel to more than 14,000 individuals
Distribute 5,000 blankets to vulnerable families in Moldova
Provide food assistance to over 60,000 people in Moldova and Ukraine.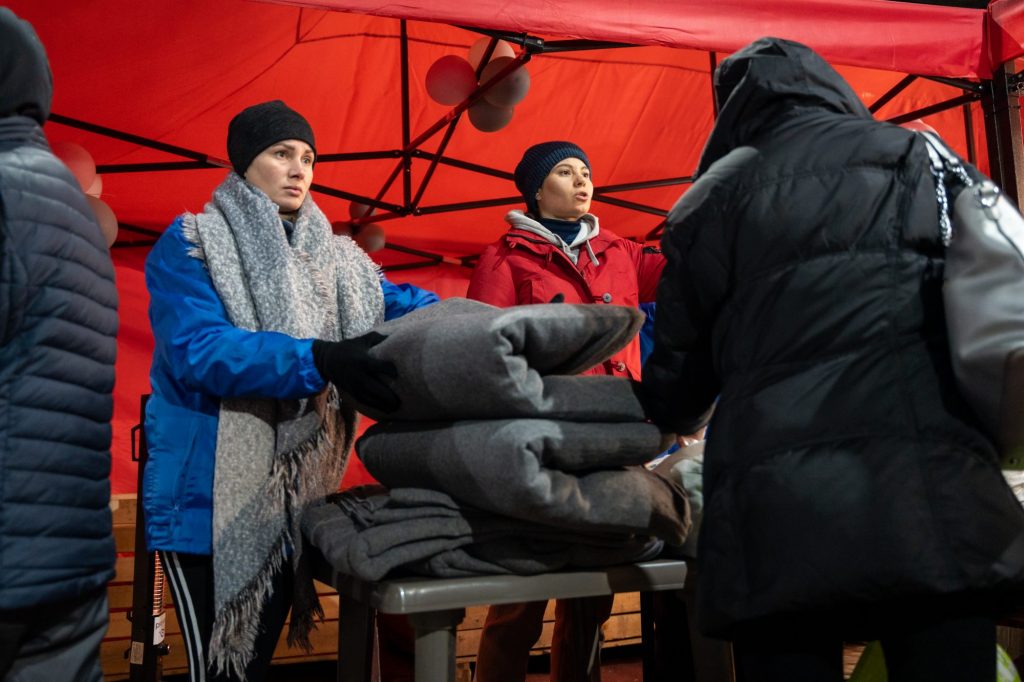 Ukraine's energy infrastructure has been repeatedly bombed, leaving millions of Ukrainians without power, water, and heat during the cold winter. Plan International and partner organisations provided refugees with warm clothes and blankets so that they could get through the cold winter.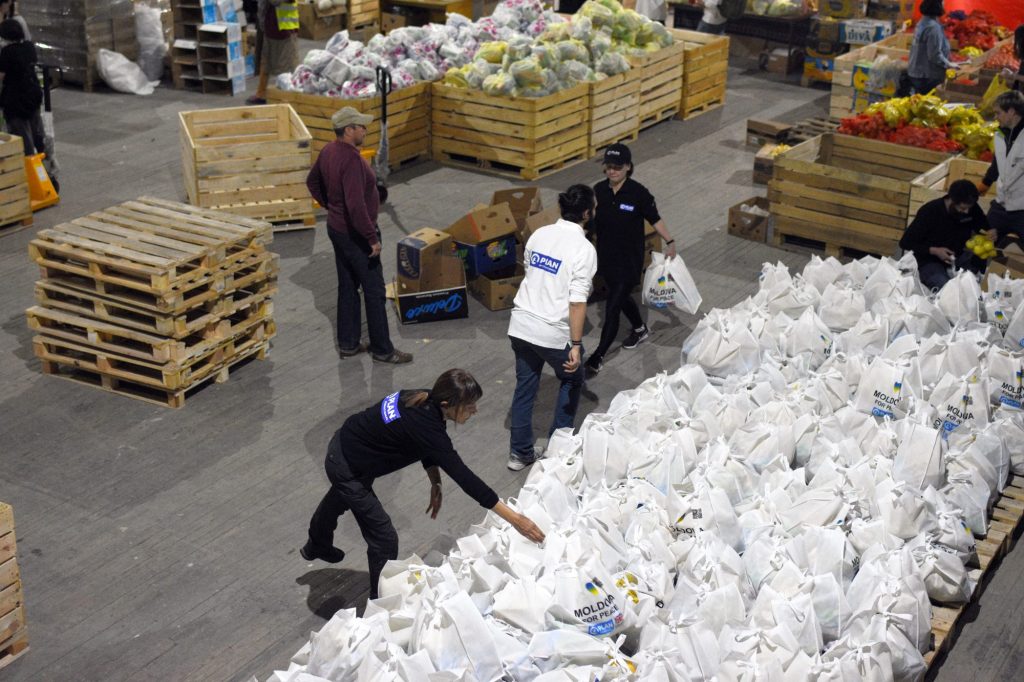 Plan International is working with local partners to provide food assistance to affected children and families in Moldova and Ukraine.
"One year on, the conflict in Ukraine is still taking a heavy toll on children's and young people's mental health and well-being. Currently, it is estimated that up to 9.6 million people in Ukraine could be struggling with their mental health. Without rapid and sustained actions, this underestimated mental health crisis risk being a ticking time bomb that impacts the development, resilience, and wellbeing of an entire generation for years to come," Sven Coppens, Ukraine Crisis Response Director of Plan International, said.
Looking Forward
Plan International hopes the war ends soon and that all sides should do their best to protect the future of children. We believe every child deserves to grow up in a safe, healthy and happy environment and should not be threatened by war. We have to give our helping hands to Ukrainian refugee families to heal their physical and psychological wounds.