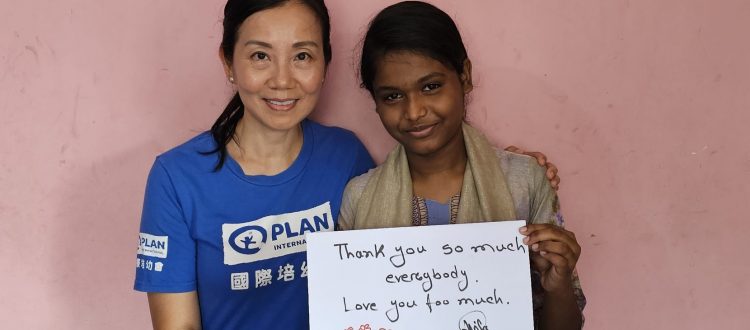 Underprivileged Girls Struggle to Live Up to Their Dreams: Speed Up Our Efforts to Help Girls Escape From Poverty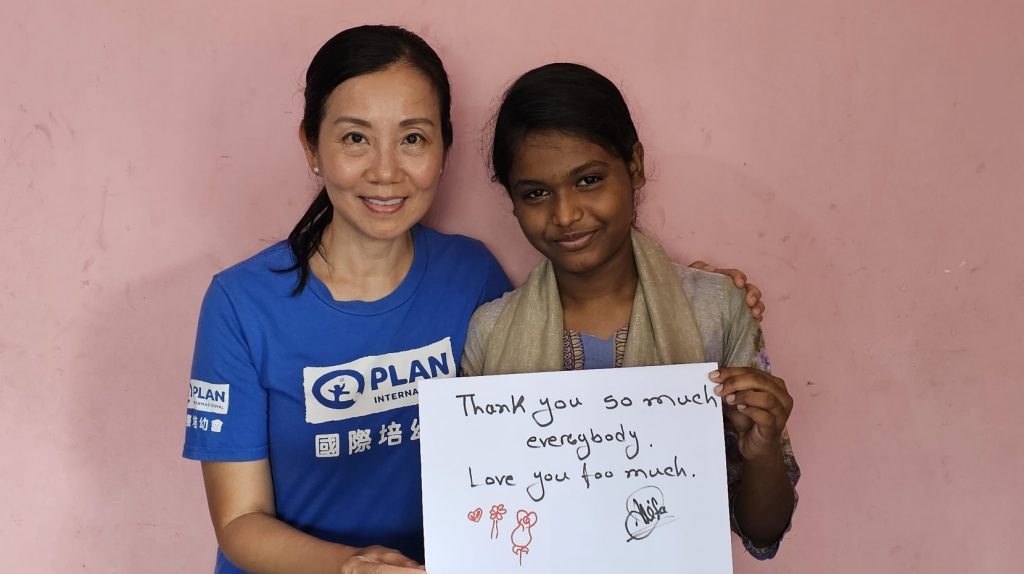 This year marks the 60th anniversary of the civil rights activist Martin Luther King, Jr.'s "I Have a Dream" speech. Reviewing the current pace and looking forward, there is still a long way to go to achieve equality for all. Because of the Covid-19 epidemic, frequent climate disasters, and conflicts, it will take another 131 years to achieve gender equality. This August, I visited Bangladesh again, and I couldn't help but feel sad when I listened to the girl sing "We Shall Overcome" to express the difficulties of pursuing dreams. Why do these girls with great ambitions have to struggle to escape from poverty, dropout, and child marriage passing down from generation to generation?
There Are No Ways for Slum Dwellers To Climb Up The Social Ladder
I visited Bangladesh again this August to find out how this densely populated country with a huge poverty population has left countless girls in despair and learn about Plan International's work in securing girls' rights to education.
Bangladesh has a population of nearly 160 million. In the capital Dhaka alone, there are more than 5,000 slums with 1.8 million slum dwellers living inside. In search of better jobs and education opportunities, countless people from rural areas left their hometowns and migrated to cities, living in dirty, cramped slums with poor sanitary conditions.
Recently, the government of Bangladesh has been demolishing slums in Dhaka, the low-income families who are already living in poverty suddenly become homeless.
Inefficient Education and High Dropout Rates in Slums
Families from rural areas flocking to cities are eagerly waiting for a better life, but their dreams never come true. Education is the best way to end poverty, but for children in slums, the road to education is always bumpy. According to a study by BRAC University in Bangladesh, the primary school enrollment rate in slums is only 77.2%, far lower than the national average of 97.7%. As they grow up, educational opportunities become more luxurious. The school attendance rate of slum youth and girls aged 10 to 14 is 69%, but the rate has dropped sharply to 29% among 15 to 19-year-olds, which is alarming.
What is more disheartening is that, in the pursuit of educational opportunities, girls often encounter many obstacles. For many underprivileged families, the financial burden is so heavy that it forces parents to marry off their daughters at a very young age. When their path to education is interrupted, how can they escape from poverty which is passed on to them from the previous generation?
Sisters Love Shines Through in Darkest Moments
To cater to the rapid development of urbanisation, the government has forcibly demolished Dhaka's slums in the past few years. Without a proper resettlement plan, residents have been forced to move to buildings with higher rents, making their lives even more difficult.
Through in-depth conversations with the affected families, I was sad to learn about their struggles to survive in the city and their difficulty in escaping from poverty. Alifa, 13 years old, and her eldest sister, Mimi, 27 years old, come from a family of five sisters. After their father died from a stroke, Alifa moved from the rural area to a slum in Dhaka. Unfortunately, their mother died because of cancer afterward; not only did Alifa and Mimi have to experience the loss of a loved once again, but they also faced slum eviction and forced relocation. Being the eldest sister, Mimi cannot but bear the sadness as well as the expensive fee of renting an apartment nearby, she also needs to take care of all the housework, take up a part-time tutoring job as well studying a course.
Sponsor a Girl (HK$8/Day) Girls Fund One Off Donation
Mimi's strong desire to change Alifa's destiny made her persistent during hardship. "Alifa is talented and intelligent. I hope to support her in continuing her studies so that she can fulfil her ambitions. " Sharing the pains of life, tough Mimi couldn't help but cry.
I was deeply moved by Mimi's strength and commitment, but her sacrifice and dedication went beyond that. She and her younger sister, Alifa, are also suffering from chronic illnesses. After paying off the rent, living expenses, tuition, and other expenses, there is very little left over from their meagre monthly income. She chose to give priority to her younger sister's treatment and studies. Mimi dreamed of becoming a doctor, but due to the high tuition fees, she switched to a business major with cheaper tuition. Suffering from hypothyroidism, she has endured the symptoms of insomnia, weakness, and fatigue and is spending all her monthly medical expenses on her sister. But even though Mimi sacrificed all she had, Alifa still faced the risk of dropping out of school because she could not afford her school fees.
At the Risk of Dropping Out, Girls' Dreams Will Be Dashed
Alifa has been talented in literature, athletics, and singing since she was a child. Unfortunately, she suffers from a strange disease. Once injured, she will bleed easily and find it difficult to walk and write. Well aware of the difficulties Mimi is enduring, Alifa specifically requested to have a private conversation with us, hoping to seek help to reduce her sister's burden. It is poignant to know that, even amid poverty and illness, Alifa still keeps her hope of receiving education and pursuing her dream: "I hope to become a scientist and develop drugs to treat cancer so that other children will not lose their mothers due to the deadly disease." Fortunately, Alifa has received tuition assistance through Plan International, allowing her to pursue her studies. I sincerely hope that she can overcome all the obstacles and gradually move towards her dream.
Poverty might ruin the lives of many girls like Alifa and Mimi if they do not get any support, it urges us to speed up our paces to help more girls move out of poverty.
"Oh, deep in my heart, I do believe. We shall overcome, some day. " Alifa sang the song "We Shall Overcome" to express the difficulty of pursuing dreams. She held back her tears and believed her future will shine with determination.
Support Marginalised Girls to Study and Help Them Get Rid of Poverty
Plan International is dedicated to protecting girls' educational rights and providing them with the opportunity to develop their skills. We alleviate the financial strain on low-income families by providing tuition, school uniforms, and other necessities to them, allowing more ambitious girls like Alifa to stay in school. We also assist low-income families and young people to equip with skills that match market demands so they can develop self-reliance in the long term. To prevent girls from being forced into child marriage due to financial difficulties, we continue to carry out gender education and lobbying work to educate parents and community members about the harms of child marriage and the importance of educating girls.
Equality In Education Is Not Out of Reach, Let's Protect Every Girl's Dream
Every time I visit developing countries, I am always curious about why girls are so determined to pursue their dreams even in difficult situations. In South Sudan, I met a girl who aspires to become a prime minister, hoping to help girls get rid of hunger. In Bangladesh, I met girls who dreamed of becoming judges, soldiers, and doctors, hoping to overturn the social norm of belittling the importance of women and prove that girls are capable of contributing to society. From these girls, I saw their enthusiasm and optimism, as well as their love for caring for others and society, which made me more determined to  promote gender equality in different places. As long as we are willing to take one more step, we can help many more girls escape from poverty, dropout, and child marriage and let them pursue knowledge, realise their dreams, and live splendid lives.
Please support Plan International's Girls Fund right now! By one-off/ monthly donation, you can help more girls get education opportunities, strive for justice and pursue their dreams.
Girls Fund One-off Donation, project details as follows:
Donate HK$300: Provide school fees for 4 girls
Donate HK$500: Provide school fees, exam fees and 1-month travel cost for a girl
Donate HK$1,200: Provide school fees and exam fees for 9 girls
Donate HK$2,000: Provide school fees, exam fees and 1-month travel cost for 4 girls
Donate HK$3,000: Provide school fees, exam fees and 1-month travel cost for 6 girls
You can also support slum girls to school through sponsor a girl (HK$8/ day).
During my visit to a high school in Dhaka, I met some remarkable girls who confidently spoke to us in English. They introduced us to the board games that are used to promote anti-child marriage messages provided by Plan International. Witnessing their abilities, I acknowledged the power of quality education in their lives.

Through the anti-child marriage project of Plan International, Nasrin realised her rights and opposed the child marriages arranged by her parents. It is encouraging that she has also become an advocate and helped more girls escape child marriage.
Pictures were taken by Mr Anthony Luk, Volunteer Photographer of Plan International Hong Kong