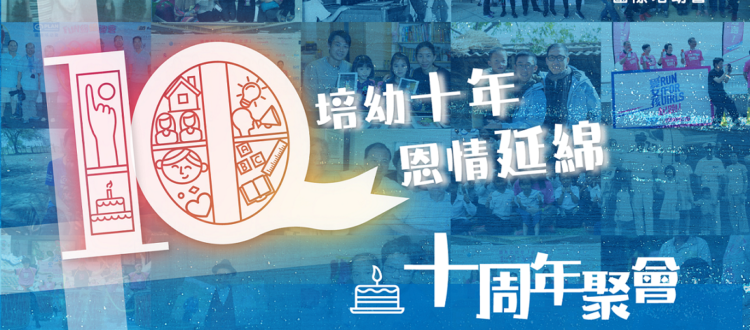 10th Anniversary Gathering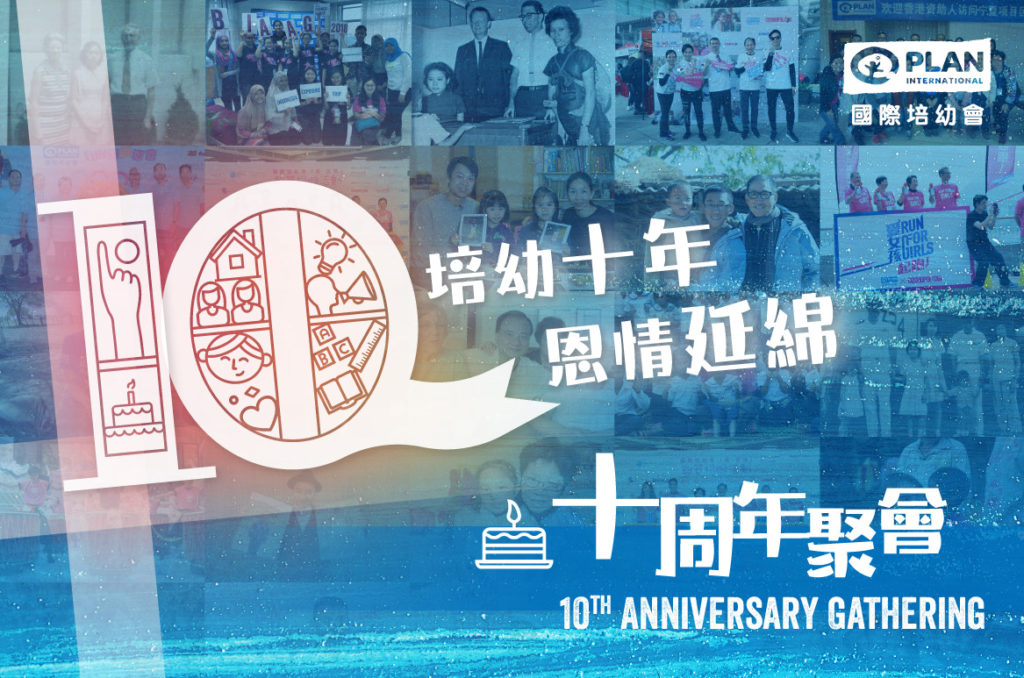 This year marks the 10th anniversary of Plan International returning to Hong Kong. We wholeheartedly invite our companions, who have supported us along the path, including our child sponsors, ex-beneficiaries, volunteers, corporate partners and supporters to revisit the past and look into the future.
How did Plan International Hong Kong help 12,000 vulnerable children in the 50s and 60s? Why did we choose to return ten years ago in 2009? How did we help improve the lives of children around the world? What is our future plan for the next ten years? You are cordially invited to join our first gathering dated on 27th July, 2019. We hope you will get to know more about us and share your own "Plan" journey.
We are honoured to have invited ex-beneficiaries to share their personal experience of being sponsored through Plan International Hong Kong. We have also invited Ms. Stephy Tang, our Honorary Ambassador to share how Child Sponsorship Programme has improved the life of her sponsored child.
Details:
We have arranged various sharing and interactive sessions, and an award presentation ceremony. There will be a photo taking booth and an exhibition area, showcasing the letters and gifts given to our ex-beneficiaries by their sponsors. On top of that, refreshments will be catered. With a wide range of programmes, do bring along your friends and family to show your support!
Date: 27/7/2019 (Saturday)
Time: 2 PM – 4 PM
Venue: 3/F, Caritas Kowloon Community Centre
(256A Prince Edward Road West, Kowloon)
Enrolment deadline: 28/6/2019 (Friday)
*The gathering will mainly be conducted in Chinese*
Enrolment
For enquiry, please call us via 3405 5305 or email to the Supporter Services Department of Plan International Hong Kong: [email protected]