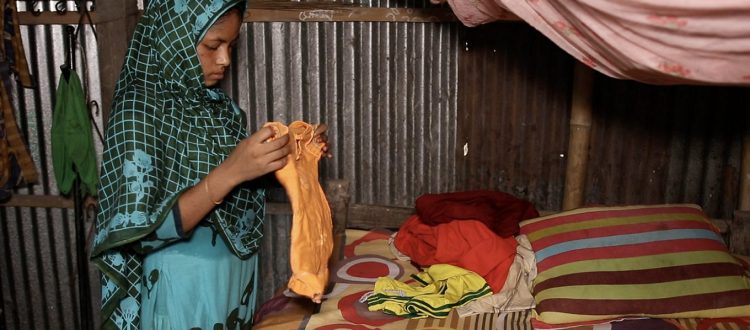 A Far Cry from Blessed Marriage Becoming a Child Bride at 11 years old and Hopeless Future ahead
Getting married to loved ones would always be the best moment of a woman's life. However, for girls living in developing countries like Bangladesh, putting on a wedding dress does not mean happiness but bidding farewell to their childhood and school life. After the wedding, the child brides' daily lives will be filled only with never-ending parenting chores and housework.
Child Marriage intensified under the COVID-19 pandemic
Bangladesh continues to be one of the countries with the highest child marriage rate. According to United Nations Population Fund, 50% girls got married before reaching 18 years old while 15% of them were aged under 15. To reduce financial burden, many school-aged girls from poor families were forced into child marriage, falling into the abyss of despair as they are extremely vulnerable to teenage pregnancy and domestic violence.  The United Nations' initial plan was to eliminate child marriage by 2030, yet, the COVID-19 pandemic has increased countrywide poor population by 24 million and over 40% people are living under the poverty line[1]. Hoping to alleviate the financial stress, many poor families are marrying off their daughters, even though most of them are under 18 years old. The world's largest NGO, The Bangladesh Rural Advancement Committee (BRAC)[2], conducted a survey in 11 regions of Bangladesh showing that there was a 13% increase in child marriage cases in 2021, an unprecedented record in Bangladesh in 25 years. The lives of girls are in a desperate situation.
In August 2022, Plan International Hong Kong CEO, Dr. Kanie Siu visited Bangladesh to learn about the child marriage issue and the works of Plan International by having discussions with local girls and frontline colleagues. It can be concluded that the sufferings of the girls are caused by two factors: poverty and deep-rooted gender inequality.
Marriage deprives girls of a bright future
Marriage is never a decision made by the girls themselves.  Khadija has just turned 16 but she has already gone through dropping out of school, getting married, giving birth and becoming a full-time housewife. When she was just 11 years old, her parents arranged her to marry a man, a complete stranger. As she became the victim of child marriage, she could no longer study at school and she had to say goodbye to her friends and classmates. Two years later, still a child herself, she gave birth to a baby. From then on, her life revolves only around nursing the baby and doing household chores. Going back to school and meeting new friends seem so far away, let alone exploring the world and chasing her dream.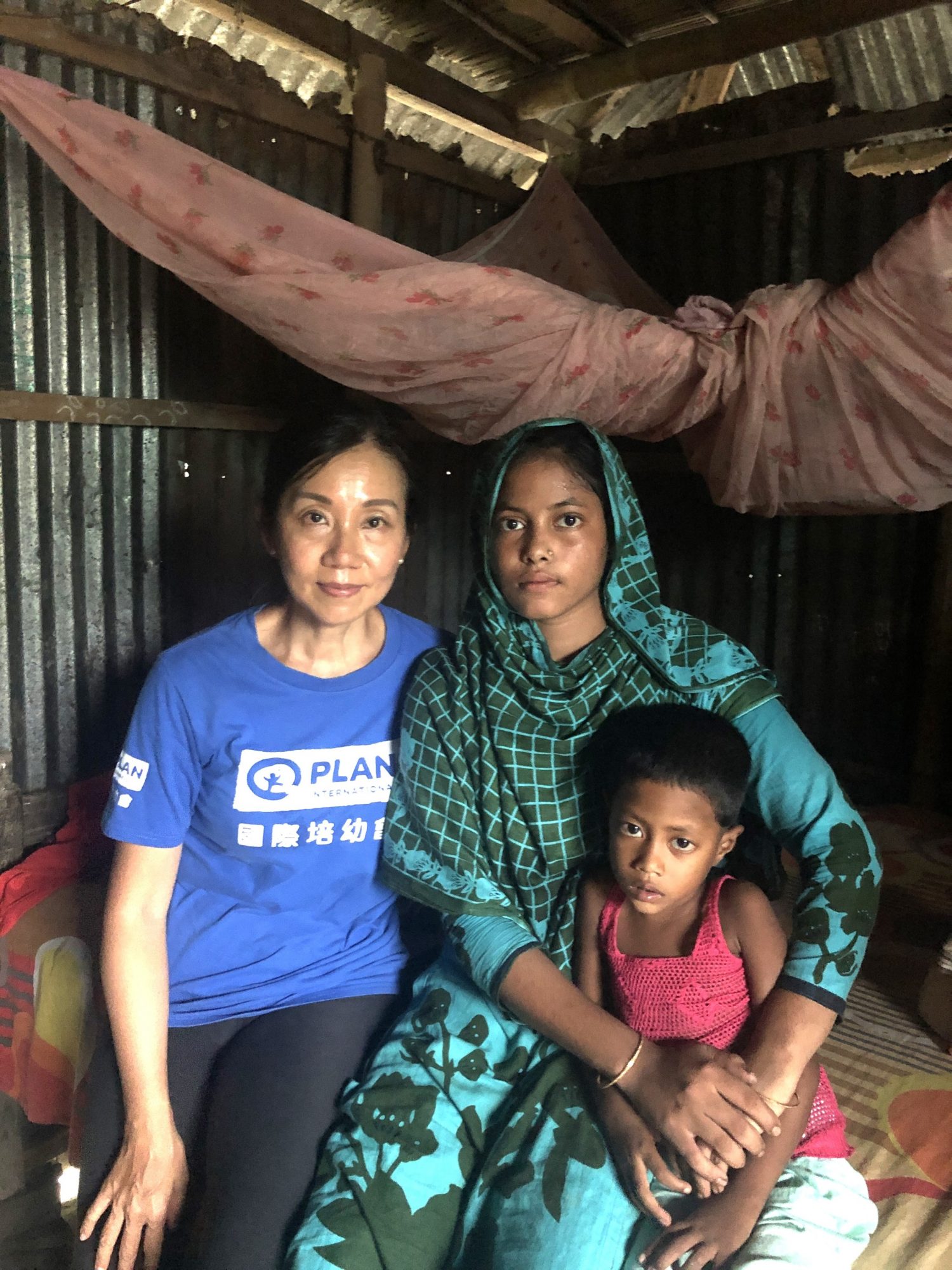 16-year-old Khadija was married off by her parents at the age of 11. As she turned 13, still a child herself, became a mother.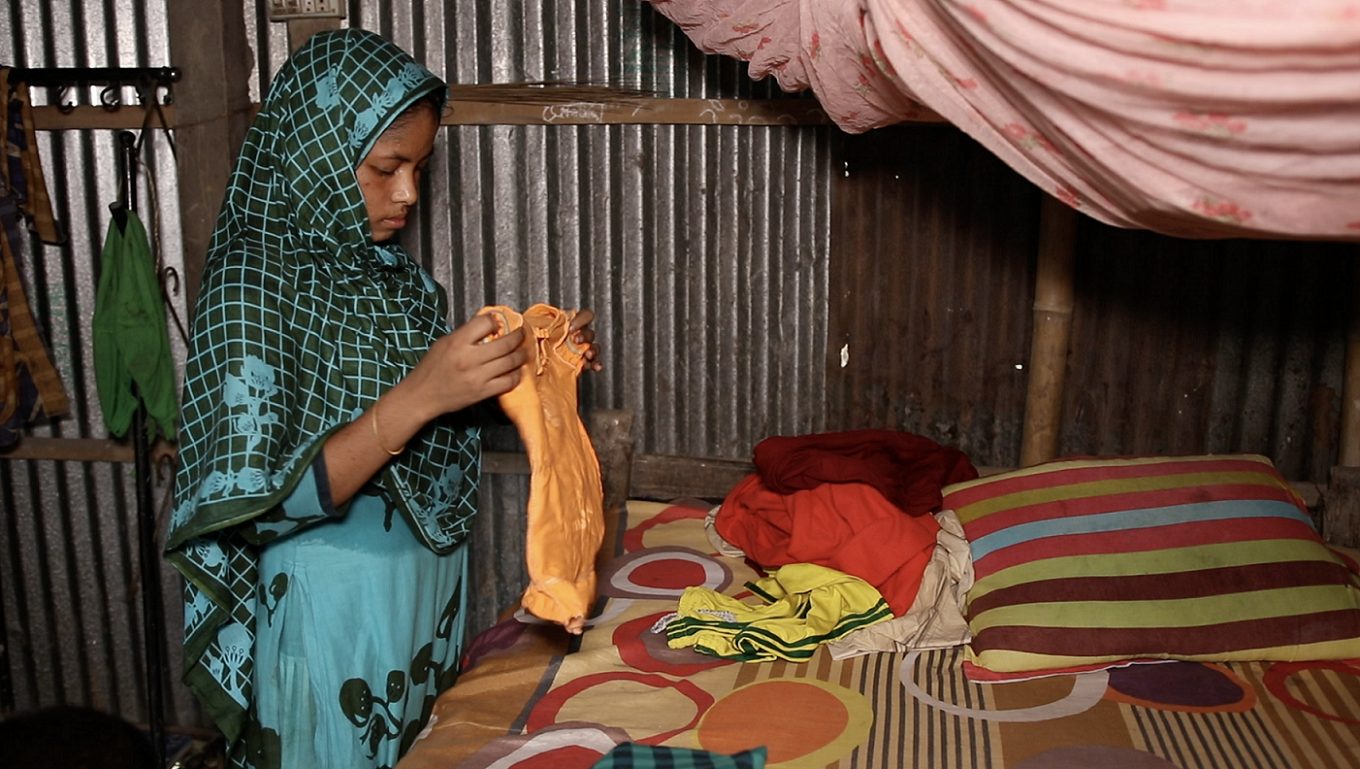 'I don't know what to do with my future.' Nursing the child and doing household chores are all left for Khadaija. Her future is out of her hand. 
VIDEO SHARING
Donate Now
Sponsor a Girl
Premature Marriage and Pregnancy make Girls Suffer
Raised in a poor family, Khadija herself was already weak from malnutrition. The burden of pregnancy and giving birth dealt a severe blow to her body and mind, leaving her sick and unwell as she never recovered from having a baby. According to the statistics provided by World Health Organization in 2015, the maternal mortality rate was 239 per 100,000 pregnant women in developing countries while becoming pregnant under 15 years old is the most dangerous as pregnancy complications are the main causes of death.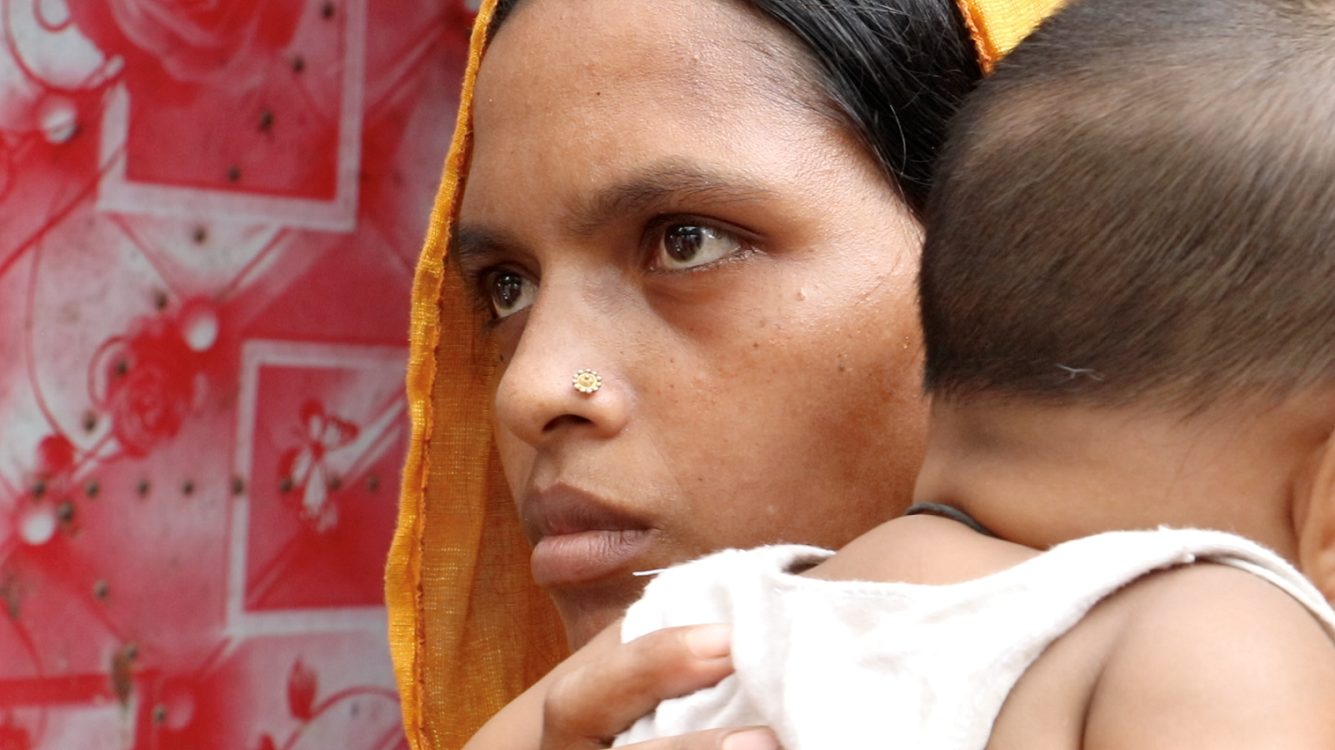 Another girl, Rehana, going through child marriage at 13 and giving birth prematurely, knew nothing and worried about looking after her baby. 
Seen as a burden, Parents disregard laws to marry off their daughters
Prostitution is legal in Bangladesh as women social status is very low. It is common for women to stay in-door and engage themselves in housework with low productivity. For the girls from poor families, undesirable economic conditions and the tradition of brides paying dowry make them extremely vulnerable. Seen as a burden, they are often enslaved and exploited. Even the law stated that the legal age for marriage is 18, in primitive areas like Kurigram, parents could manually alter the birth details of their daughters just to marry them off to reduce financial burden.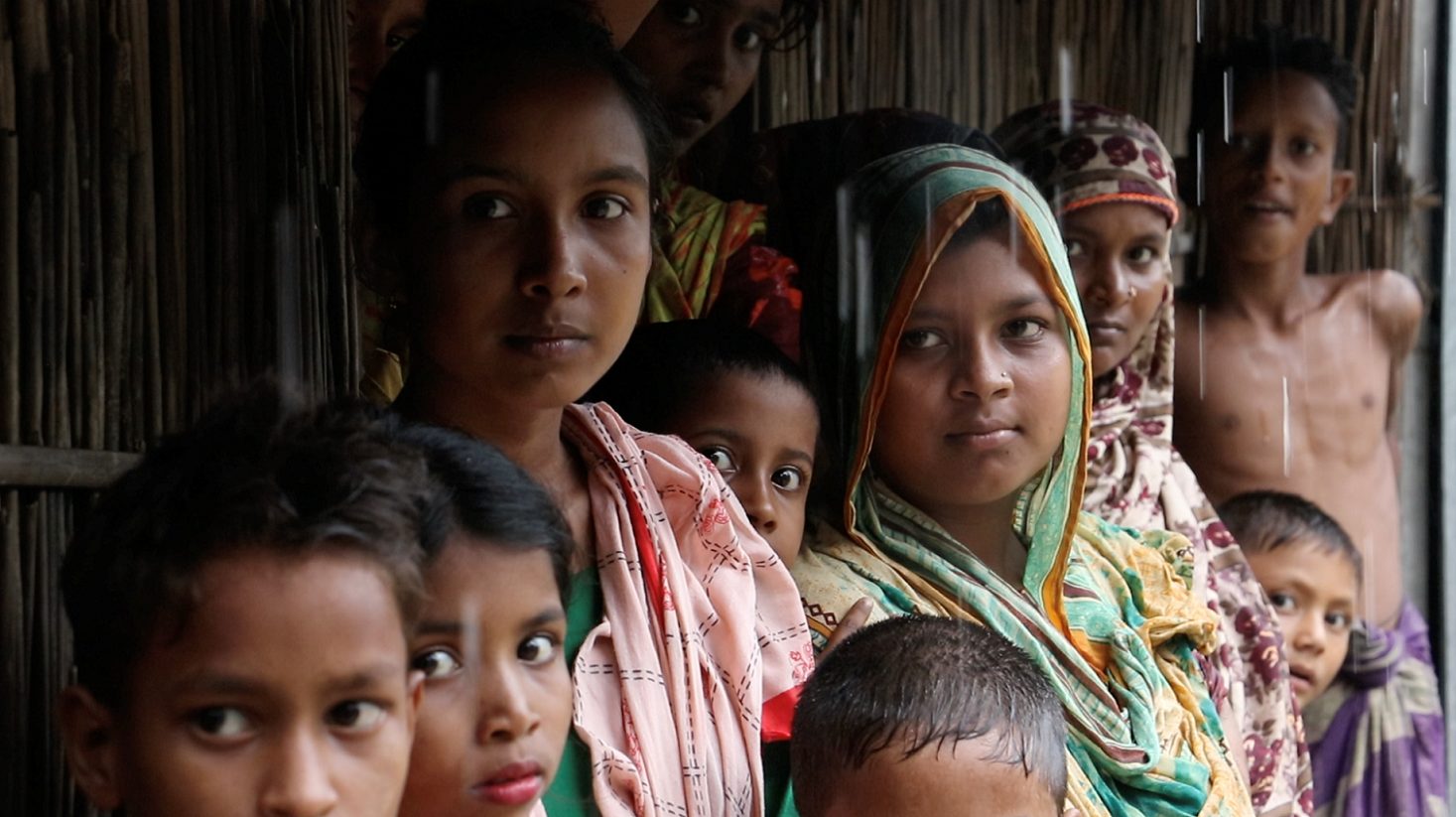 Khadaija hopes that child marriage can be stopped. However, girls from her village have the same fate as her, getting married when is still a teen. 
Sex Education changed Deep-rooted concepts
Advocating girls'rights has been Plan International's most important work throughout the years. We provide scholarship as an immediate financial assistance to families with low income. Through regular sex education and continuous advocacy, we hope the community would understand the disastrous effects of child marriage and rescue girls and daughters from the fate. If the family agrees not to marry off the daughters and allows them to continue their studies before reaching 18 years old, $250 Taka (around HK$20)will be given to those families each month as a support to improve their livelihood, and at the same time, prevent girls from becoming child brides. With the implementation of this programme, more girls are able to stay at school to continue their studies.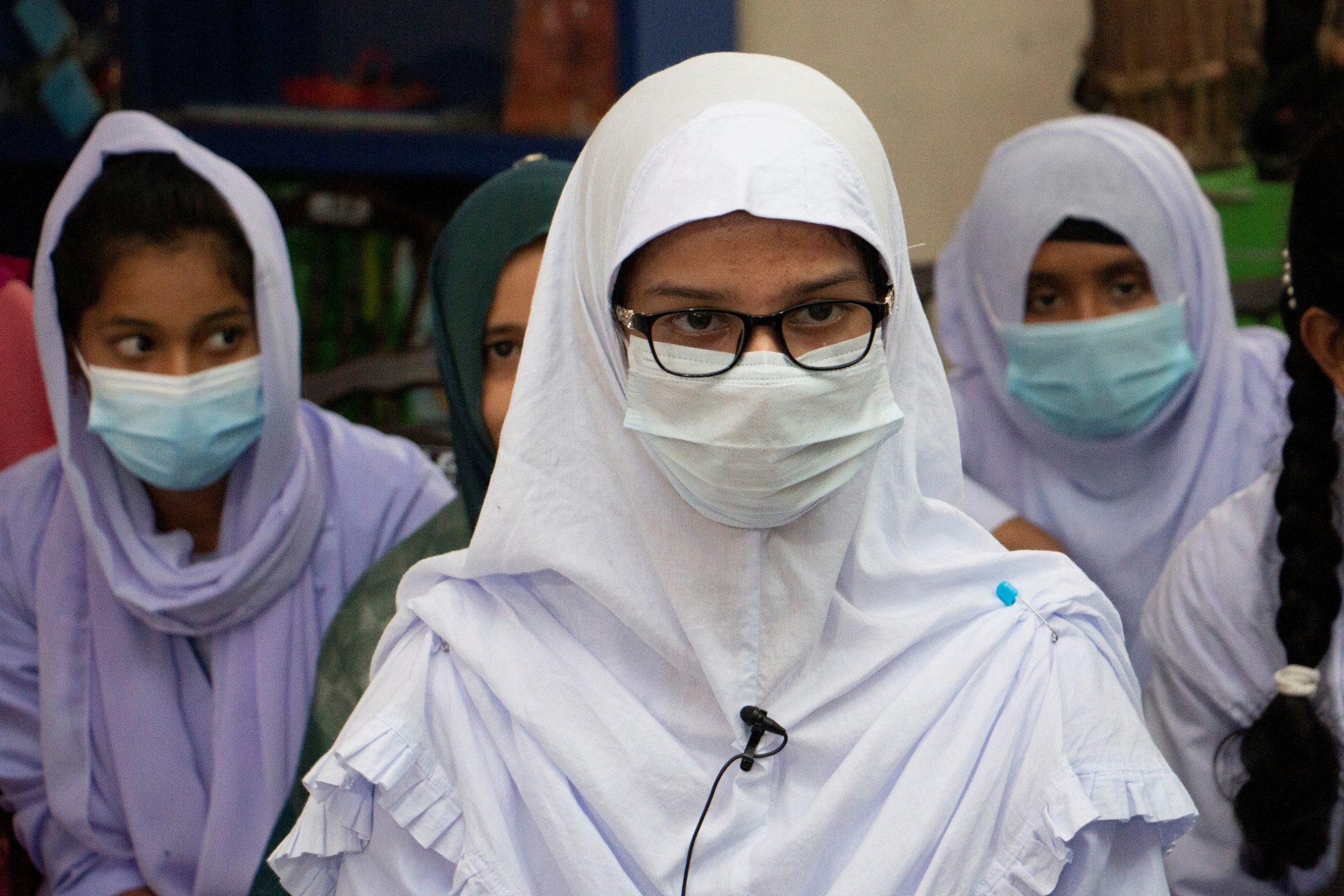 One of the participants of the scholarship programme, 16-year-old Saima, utilised the subsidy to buy stationery and uniform. 
We believe that uplifting the social status of women and enhancing public education are the keys to eliminating child marriage in developing countries.  In Kurigram, Plan International launched a four-year programme, Child Not Bride, to raise awareness on girls' rights through community activities involving children, teenagers and adults. Vocational trainings on sewing and cooking etc. are also provided to drop-outs and adults to improve their skills and livelihood. Last but not least, we are working with the local government to digitalise all marriage and birth records to avoid tampering. More than 4,000 officers have been trained so far and it will be tested and implemented in more areas.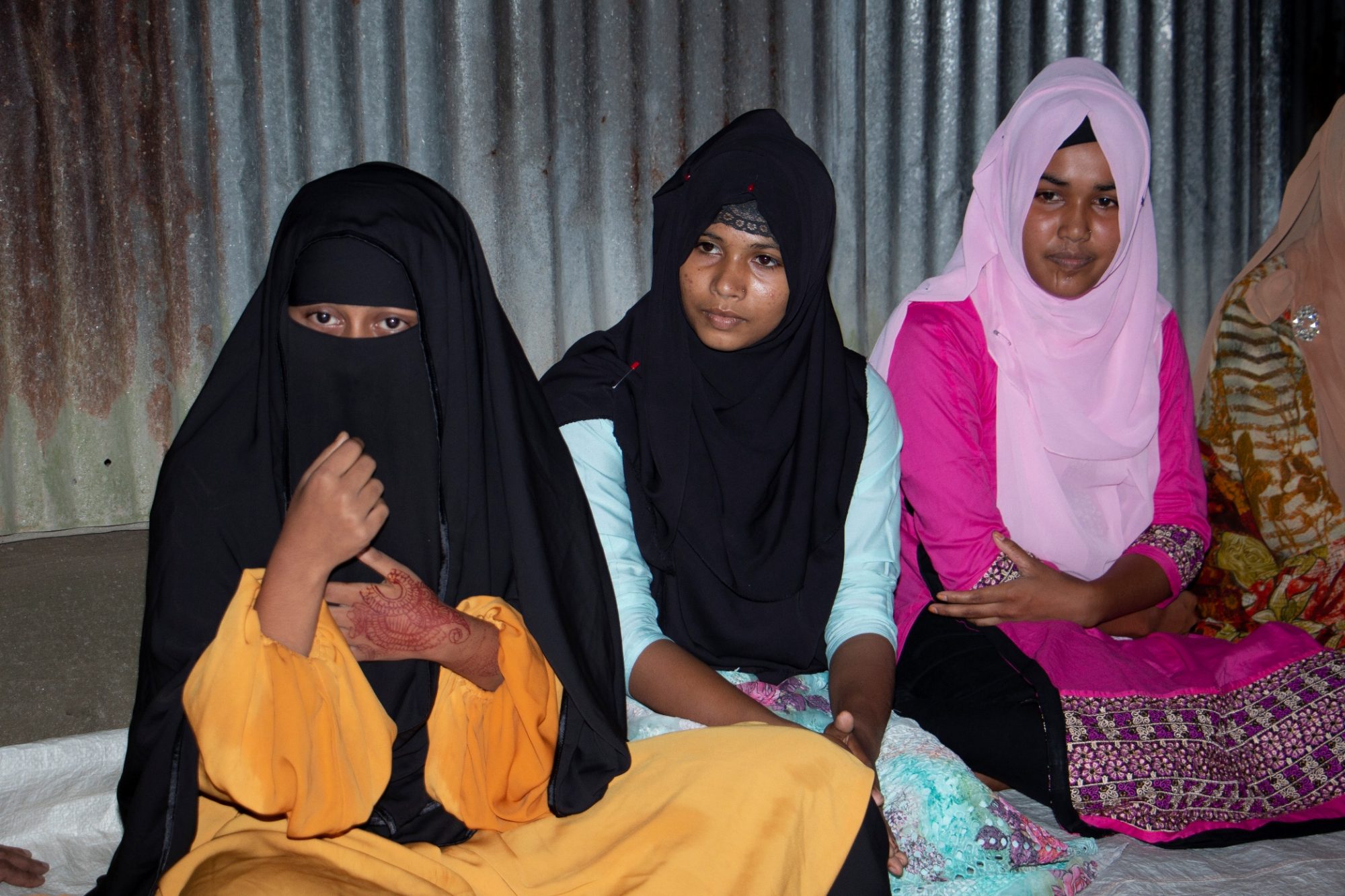 Through education and advocacy, Oishi, a participant of the Child Not Bride Programme now has the confidence to voice for girls and she had already stopped 19 cases of child marriage from happening.
Become a Mother or Remain in School?
Eliminating poverty and traditional thought are not easy. Nonetheless, by education and concerted effort, one case after another, the lives of girls are changing.  Will girls become young mothers or keep on learning? Hope you could join with Plan International, to help abolish child marriage and enable girls to control their lives and futures.
Girls Fund monthly donation
By donating $4 a day: you can support Plan International in carrying out different anti-child marriage programmes in developing countries, to help more girls escape from child marriage and live their fullest lives.
Bangladesh anti-child marriage project – one-off donation

Donate HK$300: Provide 5 girls with a one-month scholarship to help them receive education and prevent girls from becoming victims of child marriage
Donate HK$600: Provide 10 girls with a one-month scholarship to help them receive education and prevent girls from becoming victims of child marriage
Donate HK$1,000: Provide girls with vocational training to achieve self-reliance
Donate HK$3,000: Provide 5 girls with a half-year scholarship to help them receive education, as well as educate parents and community about the negative consequences of child marriage, and provide girls with vocational training to achieve self-reliance
Reference:
[1] Study: 42% people under poverty line, Dhaka Tribune, Retrieved from: https://archive.dhakatribune.com/bangladesh/2021/08/31/study-42-people-under-poverty-line
[2] Child marriage up 13% during Covid-19 pandemic in Bangladesh, Dhaka Tribune, Retrieved from: https://archive.dhakatribune.com/bangladesh/law-rights/2021/03/28/child-marriage-up-13-during-covid-19-pandemic-in-bangladesh