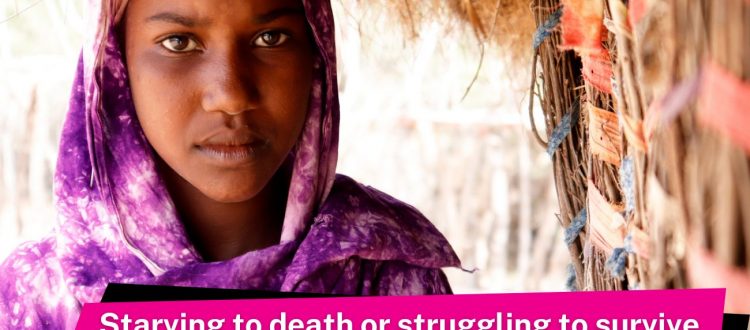 Starving to death or struggling to survive, the Hunger Crisis pushes girls into an abyss of despair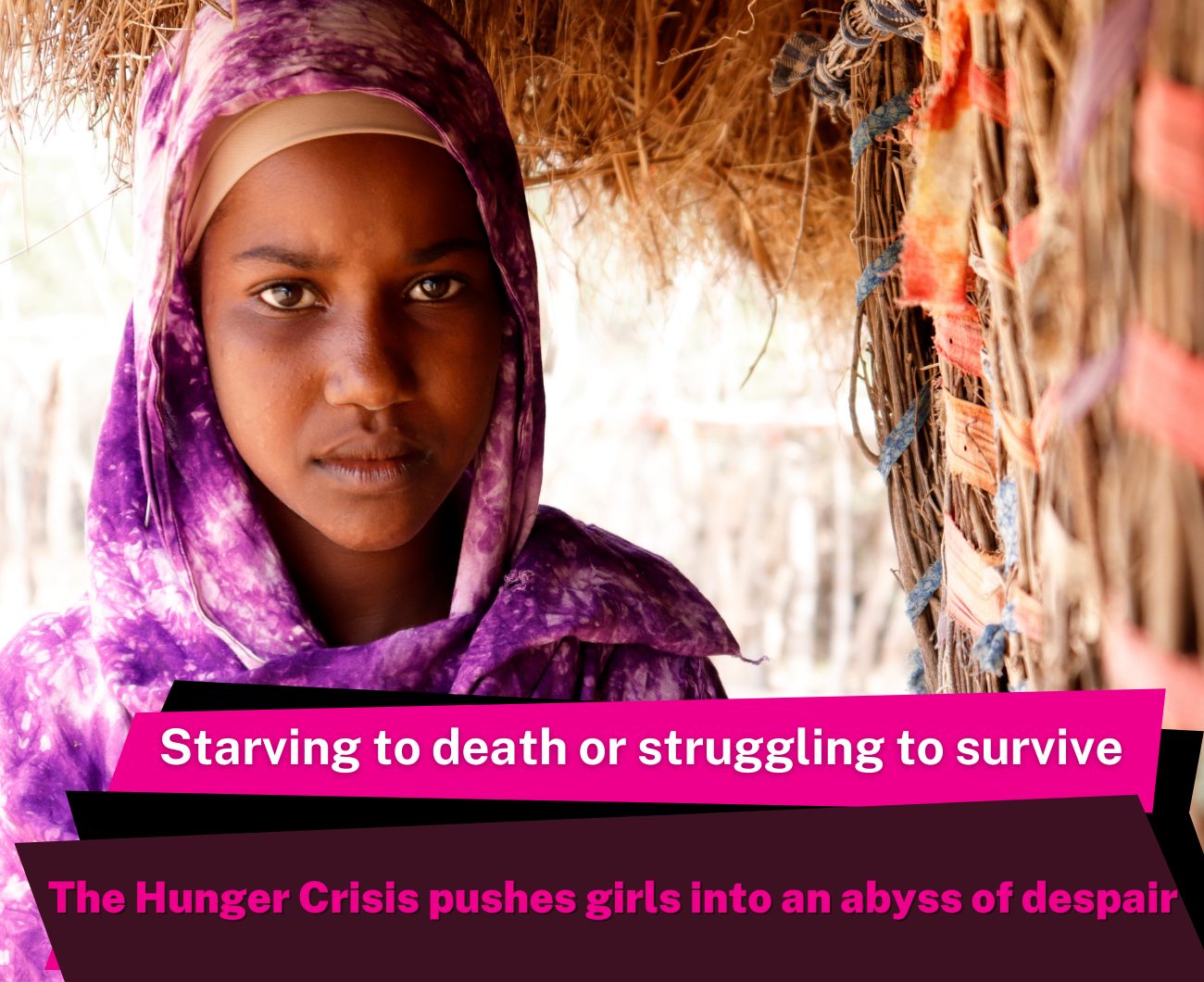 The Russia-Ukraine War, drought in Africa and roaring food prices have worsened the hunger crisis in Africa, threatening the lives of millions of children. Death is getting closer to them every second. The ongoing drought and food shortages have put girls in jeopardy due to gender inequality, making them more likely to drop out of school, marry at a young age, or fall victim to sexual exploitation. For girls, starving to death or struggling to survive has become the most depressing option.
In the life-and-death moment, girls are still entangled with their identity
High food prices have become a widespread disaster all over the world. Facing the critical moment of life and death, the identity of "girls" is still a shackle that they can't get rid of. Women and girls account for 70% of the world's hungry, and when food is scarce, girls are often among the worst affected, as mentioned in the report "Real Choices, Real Lives: World Hunger and its Impact on Girls" released in August by Plan International. The report found that girls are most likely at a heightened risk of suffering from domestic violence, child marriage, selling labour, and sexual exploitation in a hunger crisis.
Worried about being forced into marriages, FGM before marriage caused life-long trauma
With the visit by the Plan international staff, more stories of girls suffering in this hunger crisis can be learned. The prolonged drought in Africa, badly damaged crops, lack of clean water, and a huge number of livestock deaths have brought girls into the abyss of child marriages, destroying many girls' lives. In Somalia, around 2.3 million people are already suffering from a serious shortage of water, food, and pasture, 13-year-old Faisa, and her family were forced to leave their homes due to the drought. They are now living in an internal displacement camp. Whenever there is a food shortage, Faisa is the last member of the family to eat, just because she is a girl. As the second eldest of eight children, who is still in her teens, Faisa is expected to do all the household chores and look after her younger siblings, meanwhile, she has to worry about being forced into child marriage.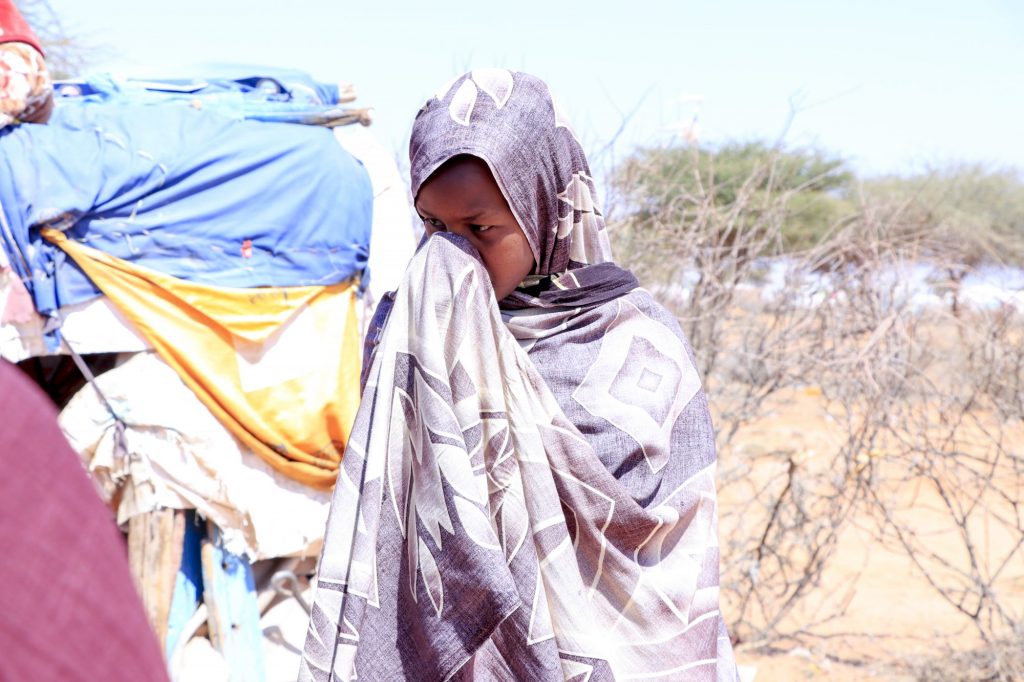 The ongoing droughts have resulted in a massive loss of crops, and unprivileged families are forced to marry off young girls to save household expenses, even being treated as a tool to exchange for money or food.
"I see many girls either being sent to the city to work or married off in exchange for money. Whenever I see a man speaking to my mother, I get scared, thinking that I am the deal they are discussing, "she says with fear.
Faisa's concerns are not groundless. In times of food shortages, girls are more likely to fall into child marriage and even suffer from Female Genital Mutilation (FGM) to prove their purity before marriage following the tradition. According to the UNICEF data, across regions worst hit by the drought, including Somalia, Ethiopia's Oromia state, and southern ethnic states, child marriage has increased by an average of 119 percent between January and April 2021 and the same period in 2022. Meanwhile, the rate of FGM increased by 27% in the various southern states.
FGM brings great health risks to girls, ranging from fainting, severe pain, and continuous bleeding to severe bacterial infection, which will cast a psychological shadow over women's lives and even take away their precious lives. In Somalia, where Faisa lives, almost half of the local girls are married before the age of 18. It is the country with the most severe FGM in the world, with a penetration rate of 98%. In this crisis, the situation for girls would only be more desperate.
Girls' education has been halted, their hopes are dashed
To survive in the desperate situation, the girls gave up their dream of going to school and fell into danger to make ends meet. As a member of a student club set up at her school by Plan International in the Oromia region, Ethiopia, 13-year-old Hawi had learned about children's rights and gender equality, and she has aspired to be an advocate for the rights of girls and women in her community. Before the drought swept, if girls were facing dropping out in the district, Hawi would convince the girls' elders to let them stay at school. However, a sudden disaster has left Hawi stripped of her ambition and made her feel hopeless.
"But now, let alone asking for their rights, I have stopped asking for my own rights, we are all in a desperate place. Our school has closed, there is no hope for children, especially for girls. Many girls have migrated to urban areas to look for work. I heard that many of my friends are now working in hotels. Many children are now working beyond their ability in towns and cities, putting them under the threats of violence and abuse." Hawi says.

On the verge of dropping out, girls' hope of changing their futures through education has been crushed.
According to UNICEF, the number of children at risk of dropping out of school in Ethiopia, Kenya, and Somalia due to the impact of the drought has tripled in the space of three months—from 1.1 million to an estimated 3.3 million children. In an assessment in Somaliland, almost a quarter of people interviewed reported a rise in gender-based violence due to drought, including child marriage, domestic violence, and sexual violence, there is an increase of more than 50 percent cases in some locations.
Be the beacon of hope for the hopeless girls
In times of crisis, girls are always innocent victims. Once they drop out, fall into child marriage, and involve in sexual work, their future would be ruined.
Plan International strives for safeguarding girls' education rights. In response to the crisis, to ensure the girls can stay in school regardless of the worsening economic situation, Plan International has been addressing the urgent needs of girls and their families through the distribution of emergency aid, food vouchers, food packs, school lunches, and livelihood support.
At the same time, to protect girls from the harm of FGM, Plan International cooperates with local community organisations to educate parents about the harm of FGM to girls through home visits, in the hope of avoiding tragedies. Psychological counselling is also provided to girls who have suffered from sexual violence to help them overcome difficulties.
| | |
| --- | --- |
| | |
| Due to the ongoing drought in Africa, girls lack access to clean water sources and hygiene products. Plan International provides girls with sanitary pads and cleaning packs to let them have a carefree period. | Plan International provides emergency assistance to girls and their families to prevent girls from falling into child marriages. |
Each of the starving girls has a dream to pursue, whether it's becoming a teacher, a doctor, or an advocate for promoting girls' rights. They deserve a right to complete their education, achieve their ambitions, and shine before others.
In a dark situation, you can become the light for girls. Please support our work, spread this news to others, and jointly change the fate of girls.