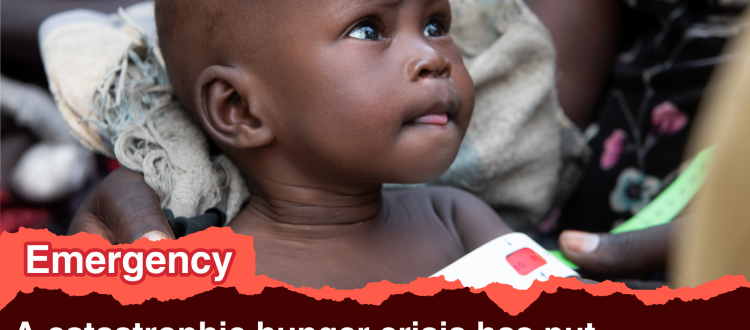 【Emergency】A catastrophic hunger crisis has put 26 million children and girls on the brink of famine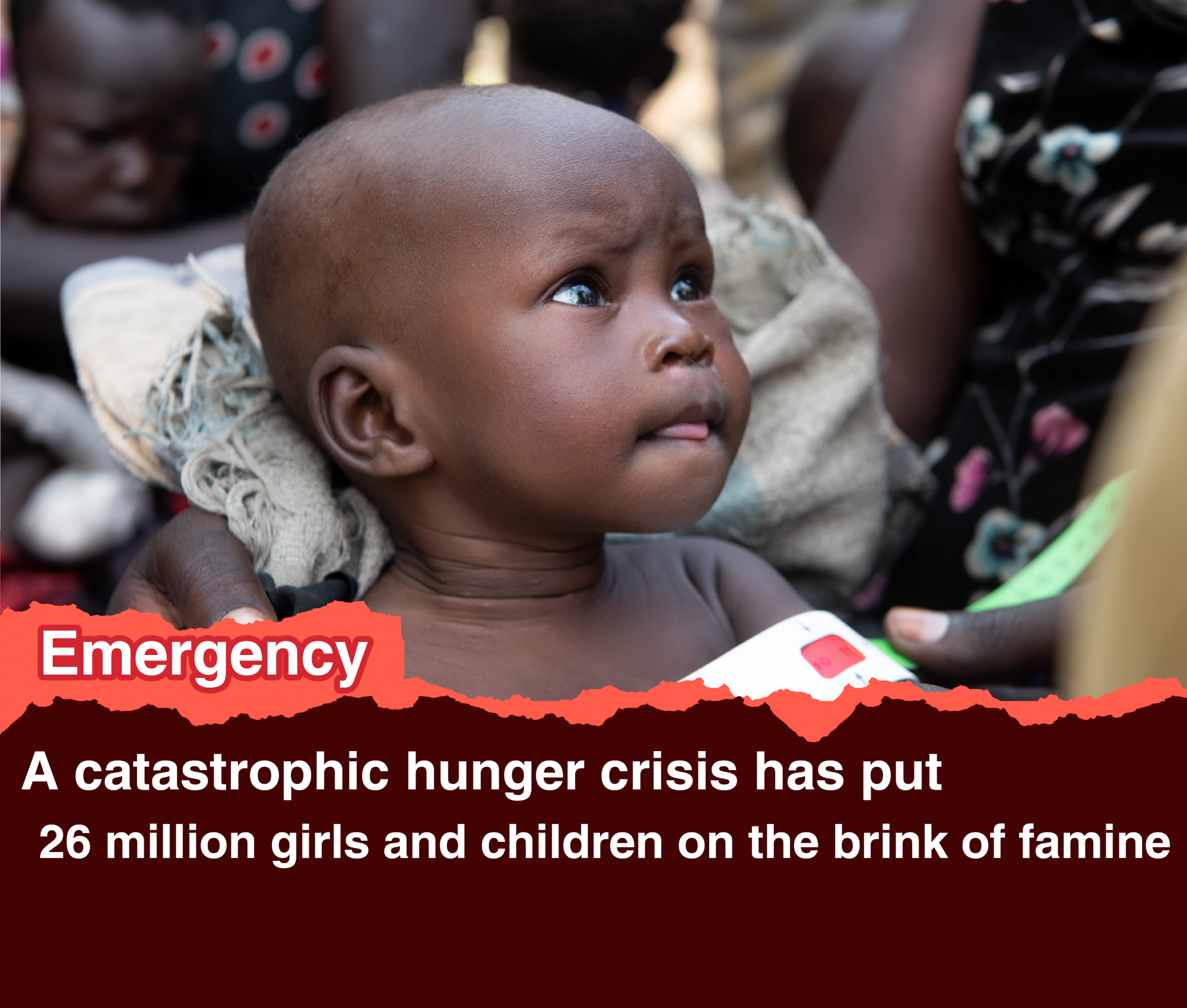 The frequency of extreme weathers brought on by climate change is increasing. In Hong Kong, we can feel that the typhoon has become stronger and the typhoon season has started earlier.  Earthquakes, heat waves, floods, and other natural disasters happen around the world. Global warming is hard to reverse. Long-running conflicts in Africa have forced people to flee their homes, and the sudden outbreak of COVID-19 has severely harmed the continent's economy. The African people, who have already been overtaken by the ongoing natural disasters and the recent Russian-Ukrainian conflicts, bear the greatest brunt.
Due to the above factors, the worst hunger crisis has approached silently. More than 100 million people are facing food insecurity and millions of children are starving. Unless action is taken now, more lives will be lost.
Under multiple shocks in 2021, as many as 828 million people are suffering from hunger. That is, one in eight people are facing food insecurity globally, a sharp increase of 150 million people compared with 2019. 26 million children and girls under the age of 5 worldwide are suffering from malnutrition. Without aid given in time, 5 million children and girls' lives will be lost.
Russian-Ukrainian conflicts and African droughts exacerbate the crisis
Russia and Ukraine are considered two of the largest "breadbaskets" in the world. More than one-third of the wheat in 25 African countries has been purchased and imported from Russia and Ukraine. Since the outbreak of the war, food supply and transportation have been hindered, causing the price of wheat, sunflower oil, corn, and other foods to rise sharply. According to the United Nations Food and Agriculture Organization, international food prices hit a record high in March 2022, and they remain high today. Even far developed countries are hit by the rising cost of food, the situation for low-income households in developing countries is hard to imagine. They have to skip meals every day and are struggling to survive since they can't afford the expensive food.
The North-Eastern region of the African continent including the countries Ethiopia, Somalia, and Kenya, is known as "Horn of Africa", have experienced the worst drought in 40 years. Overwhelming sandstorms, badly damaged crops, and a huge number of livestock deaths have brought impending and widespread calamities to these countries.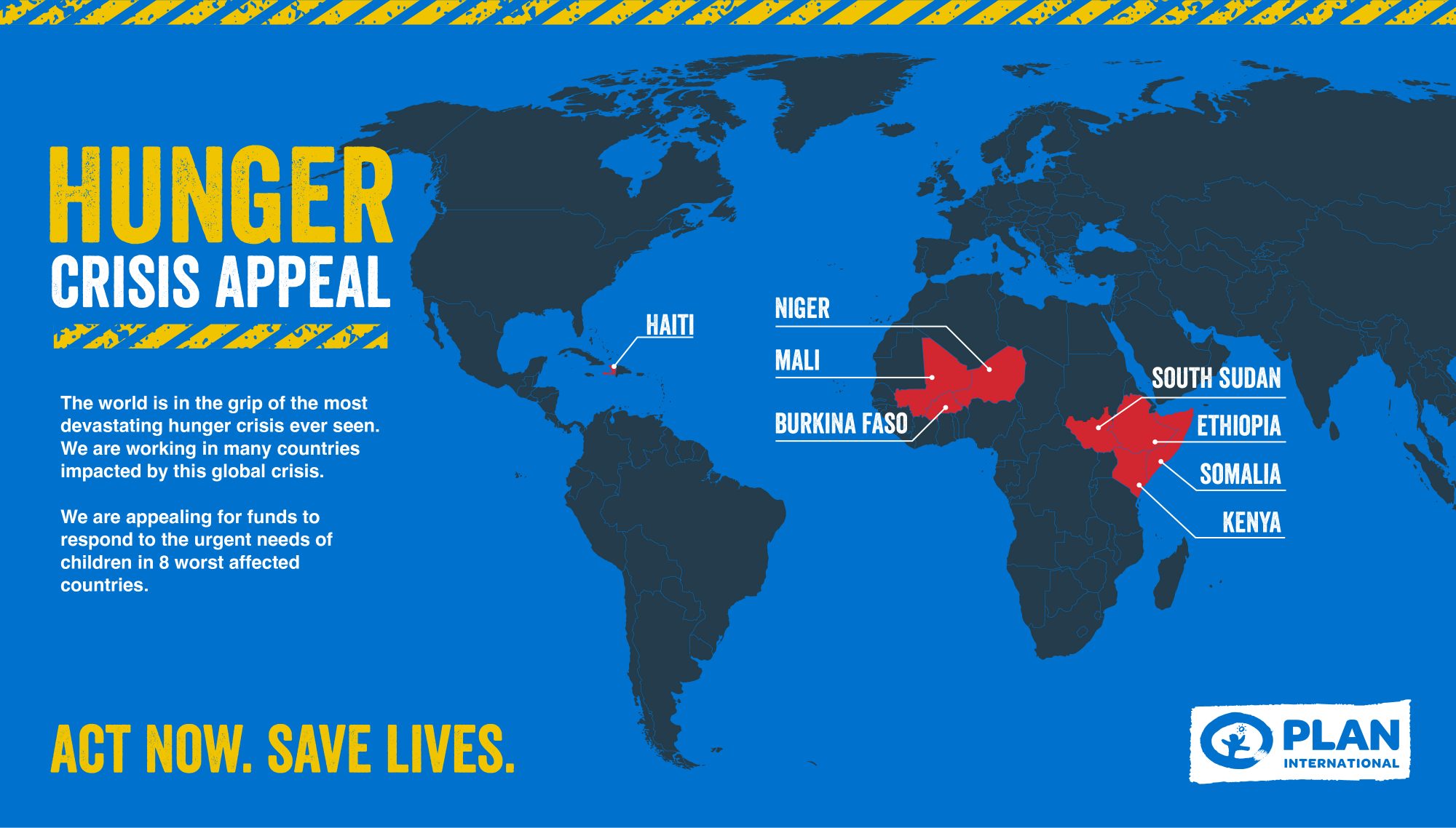 Ethiopia is having the most critical situation, at least 2.1 million livestock, whose milk is the main source of nutrition for pregnant women and children, have died for lack of pasture and water. The cases of child malnutrition, death, and infant mortality are continuing to rise, and their lives are hanging by a thread.
By the end of this year, 1.5 million children aged five years or younger in Somalia will be severely malnourished.
In conflict-ridden Burkina Faso, 1.9 million people, including more than a million children and their families, are living a life of displacement as they flee the fighting; their livelihoods are severely damaged; and 4,200 schools have been shut down for security reasons. The malnutrition status of children is worsening as they no longer have access to free nutritious meals in schools distributed by aid organisations.
In

Niger

, 1.6 million children aged five or younger suffer from malnutrition, a situation that is likely to be exacerbated by ongoing wars and extreme weathers.
| | |
| --- | --- |
| | |
| Many African countries have been badly hit by droughts; a large number of livestock have died due to lack of water, and people's livelihoods have been severely damaged. | Food prices are high. Vulnerable families suffer from hunger every second. |
For food, young girls are forced into child marriages.
The hunger crisis further pushes girls into child marriage. Countries, where child marriage is already a severe problem, are compelled to force poor families to make desperate survival choices to solve the food deficit. Young girls are forced to marry in exchange for dowries so that families can temporarily afford food and necessities to save their lives. Up to 70% of those who are hungry around the world are women, and girls are typically the last ones in their families to receive food in patriarchal cultures.
What is even more desperate is that, girls have to shoulder the burden of supporting the family under ongoing droughts. To help the family find water and food, they have to move away from their residence to find a suitable living environment. Girls have to face the risk of being sexual assault, suffering from gender-based violence, and even falling into the trap of sexual exploitation during migration.
13-year-old Barwaaqo lives in an internally displaced camp in Sool region Somalil and with her family. Although she has two older brothers, as the eldest girl of seven siblings, she has to shoulder the responsibility of collecting water to cover the family's needs. "Some days, I miss going to school because I have to wait for the water trucks to get water for my family. When the water truck doesn't come, we have to resort to using salty water from the ground which is bad for our health." explains Barwaaqo.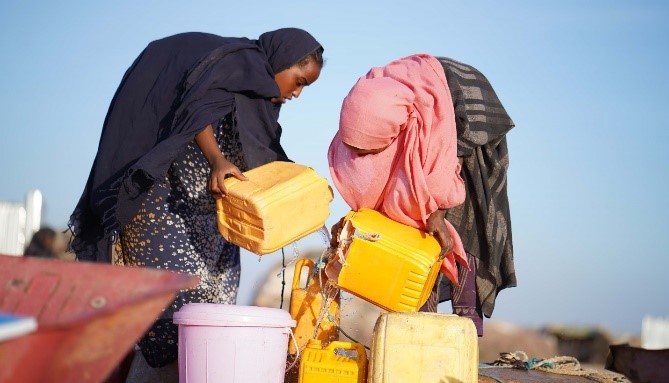 13-year-old Barwaaqo gave up on school to wait for water for her family.
"The global food crisis is threatening the lives of millions of children, especially girls, who are being forced to drop out of school to take care of their families, they are even entangled in the risk of child marriage and gender-based violence in order to survive. We appeal to the public to lend a helping hand to the hungry children and families and hope that the crisis can be resolved as soon as possible so children and girls have a chance to grow up healthily." Kanie Siu, Chief Executive Officer of Plan International Hong Kong said.
Our actions
Eight countries, including Kenya, Ethiopia, Somalia, South Sudan, Mali, Burkina Faso, Niger, and Haiti, are the hardest hit areas of this food crisis, Plan International has scaled up efforts in providing emergency aids in these countries.
In response to the crisis, Plan International has been addressing the urgent needs of children and their families through the distribution of emergency aid, food vouchers, food packs, school lunches, and livelihood support. In times of crisis, children are always innocent victims. We have also strengthened child protection, community education, and epidemic prevention support to reduce the risk of children being harmed and hope that children can grow up healthily.
The hunger crisis is becoming more and more severe, and children's lives are in jeopardy. Please take immediate action and save people's lives.
Details of the project are as follows:
Donate HK$200: Providing safe water to 10 families for drinking and maintaining personal hygiene for 3 months.
Donate HK$400: Providing safe water to 19 families for drinking and maintaining personal hygiene for 3 months.
Donate HK$1,000: Providing school meals to 7 children for 2 months, to ensure that they have nutritious meals and can concentrate on study.
Donate HKD2,000: Providing food to 22 breeding animals for 2 weeks to keep them healthy so children can have milk for consumption and families can improve their livelihoods.
Donate HKD3,000: Providing food to 5 families for 1 month.
1.Online Donation
Donate Now
Other Donation Methods:
2. Bank Transfer*
Please make a direct deposit into HSBC account #640-068318-838.
3. Crossed Cheque*
Please make a cheque payable to Plan International Hong Kong Limited.
4. Cash Donation via Circle K, VanGO or U Select*
Please visit any Circle K, VanGO or U Select in Hong Kong and present the barcode to make a cash donation*. (Each transaction cannot exceed HK$5,000.)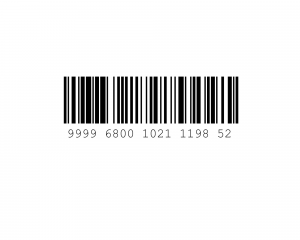 5. PayMe Donation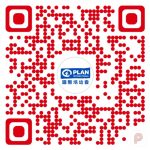 Please scan the QR code below to donate and enter your information (English name, telephone number and email address) and state "Africa Hunger Crisis Urgent Relief" in PayMe message box.
*Please send the original bank receipt/ crossed cheque/ Circle K, VanGO or U Select original receipt/ a screenshot of the mobile donation transaction details together with your name, telephone number and email address to Plan International Hong Kong by mail or email. Please mark "Africa Hunger Crisis Urgent Relief". (Email: [email protected]  Address: 21/F, 9 Chong Yip Street, Kwun Tong, Hong Kong)