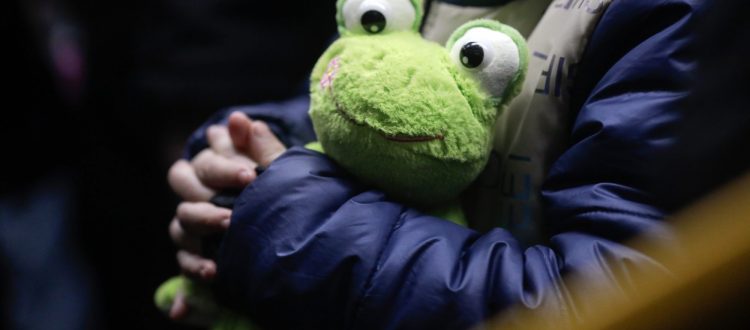 No Way Home: Long Term Planning is Needed for Ukrainian Refugee Children and Caregivers
The Developing Situation
Since the start of the Russian invasion of Ukraine on 24 February, the United Nations has recorded 8,900 civilian casualties (as of 29 May), in which 4,074 people were killed, including 262 children; and 4,826 people were injured, including 415 children, mostly caused by shelling & airstrikes. The actual toll is estimated to be much higher.
At the same time, a large number of Ukrainians have fled the country. As of 29 May, the United Nations has recorded more than 6.80 million refugees at the border of Ukraine's neighbouring countries, such as Poland, Hungary, Moldova, Romania, Slovakia and some other European countries (arranged in order of the number of refugees received from more to less). Nearly two-thirds of Ukrainian children have been displaced, facing risks such as dropping out, human trafficking and sexual exploitation.
Plan International's Approach to the Situation
With the experiences and expertise to help refugees across the globe, Plan International has immediately allocated funding and human resources to kick-start our relief programme in some of the most popular arrival countries, including Moldova, Poland, Romania and Germany. We have also decided to set up presences in Moldova, Poland and Romania to provide refugee families with long term assistance.
Plan International works along with international organisations and governments to serve refugees with an estimated number of 170,000 children and 85,000 caregivers, particularly girls and other minorities. We provide immediate and long term assistance in five main aspects, namely child protection, mental health & psychosocial assistance, cash & voucher assistance, education and core humanitarian needs.
Progresses We have Made
With the generous donation from around the world, Plan International was able to start our relief projects quickly. Plan International Hong Kong has raised over HK$360,000 and globally over HK$95,000,000 is raised to support the following projects.
Child Protection
Deploy social workers, psychologists and translators to support relief programmes
Promote child-friendly information and set up helpdesks to raise awareness of risks and children's rights
Provide training to frontline officers and volunteers, including 1,000 people in Romania
Provide sex and reproductive health information and services against gender-based violence
Mental Health & Psychosocial Assistance
Design occupational, art and recreational activities to help relieve the stress on children and parents
Provide training to frontline officials and volunteers and technical support to professionals
Already benefitted 800 families in Poland and 6,500 children in Moldova
Cash & Voucher Assistance
Provide one-off cash transfers, three-month multi-purpose cash allowances and vouchers
Already benefitted 6,000 people in Romania
Promote access to long term community services and funding to ensure their future is secured
Education
Identify and refer school-aged children to receive safe, inclusive, formal and informal education
Provide training to 2,100 teachers in Poland and deliver 100 teachers and school psychologists in 50 schools across Moldova
Provide bridging and catch up classes to help refugee children with learning progress
Set up temporary learning spaces next to refugee reception centres
Provide electronic learning devices, stationeries and backpacks to meet children's education needs
Over 300 students in Poland have returned to school
Core Humanitarian Needs
Provide menstrual supplies to over 10,000 refugee girls in countries including Poland
Distribute hygiene kits to fight COVID-19
Deliver 5,245 food baskets in Moldova, benefitting 20,329 refugees
Set up school feeding programmes to ensure children can get adequate nutrition
Looking Forward
Plan International hopes the war ends soon and that all sides should do their best to protect the future of children. We believe every child deserves to grow up in a safe, healthy and happy environment and should not be threatened by war. Even if the war is over in the future, the damages have been done. We will have to give our helping hands to Ukrainian refugee families to cure the wounds on their bodies and hearts.
Plan International's child protection specialists were deployed to direct the frontline work at borders and assess the needs of refugee children.
Plan International provides art and game-based therapies to help children recover from their trauma.

While we are helping children with school admissions, we also prepare learning materials for them to get ready for a new and joyful school life. 

Electronic devices are provided at support centres to help children continue with their studies and minimise their learning gaps.

Plan International distributes food baskets to refugee families to lighten their financial burden.