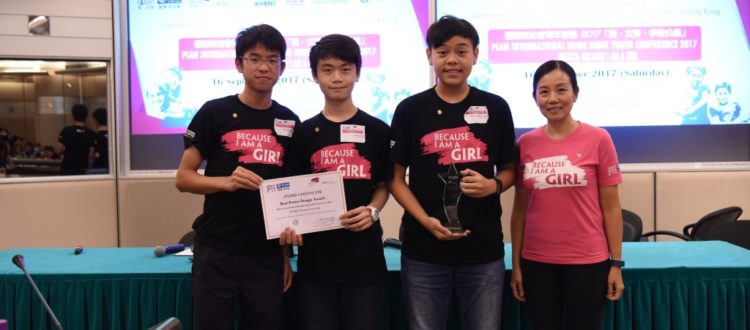 Boys Help Fight for Girls' Rights
While the world has achieved progress towards gender equality, girls in developing countries continue to suffer discrimination and injustice, and they face threats of violence, exploitation and abuse. A group of boys chooses to step up and speak for vulnerable girls, hoping to raise public's awareness.
St. Paul's College Form Two Students Harrison Fung, Jasper Lee, Alfred Leung and Bronco Yau joined the Plan International Youth Conference earlier to learn and reflect on the plights of girls in the developing world. Through poster design and presentation, they highlighted the impacts of drought on Zimbabwean girls. Eventually, they won the Best Poster Design Award.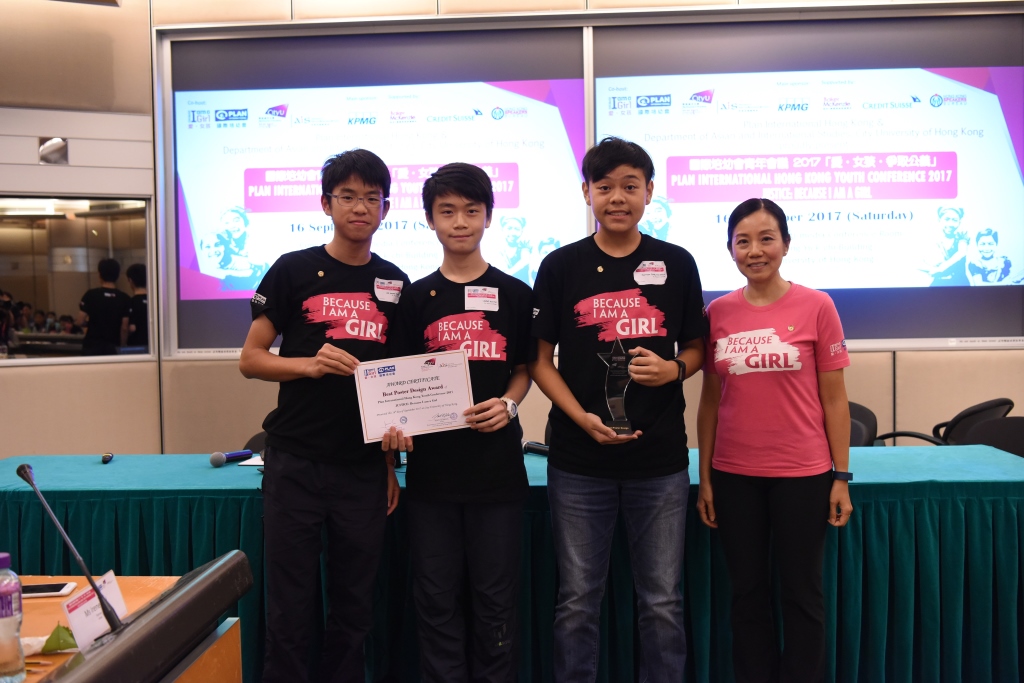 Students from St. Paul's College won the Best Poster Design Award.
"Boys can also be the agents of change and take action against inequality faced by girls," said the team passionately. "Countless girls are suffering in developing countries. For instance in Zimbabwe, girls are sold by their parents in exchange for food. By participating in the activity, we hope that more people will know about the inequality and reach out." Four of them heard about the activity from their teacher and decided to join the meaningful activity.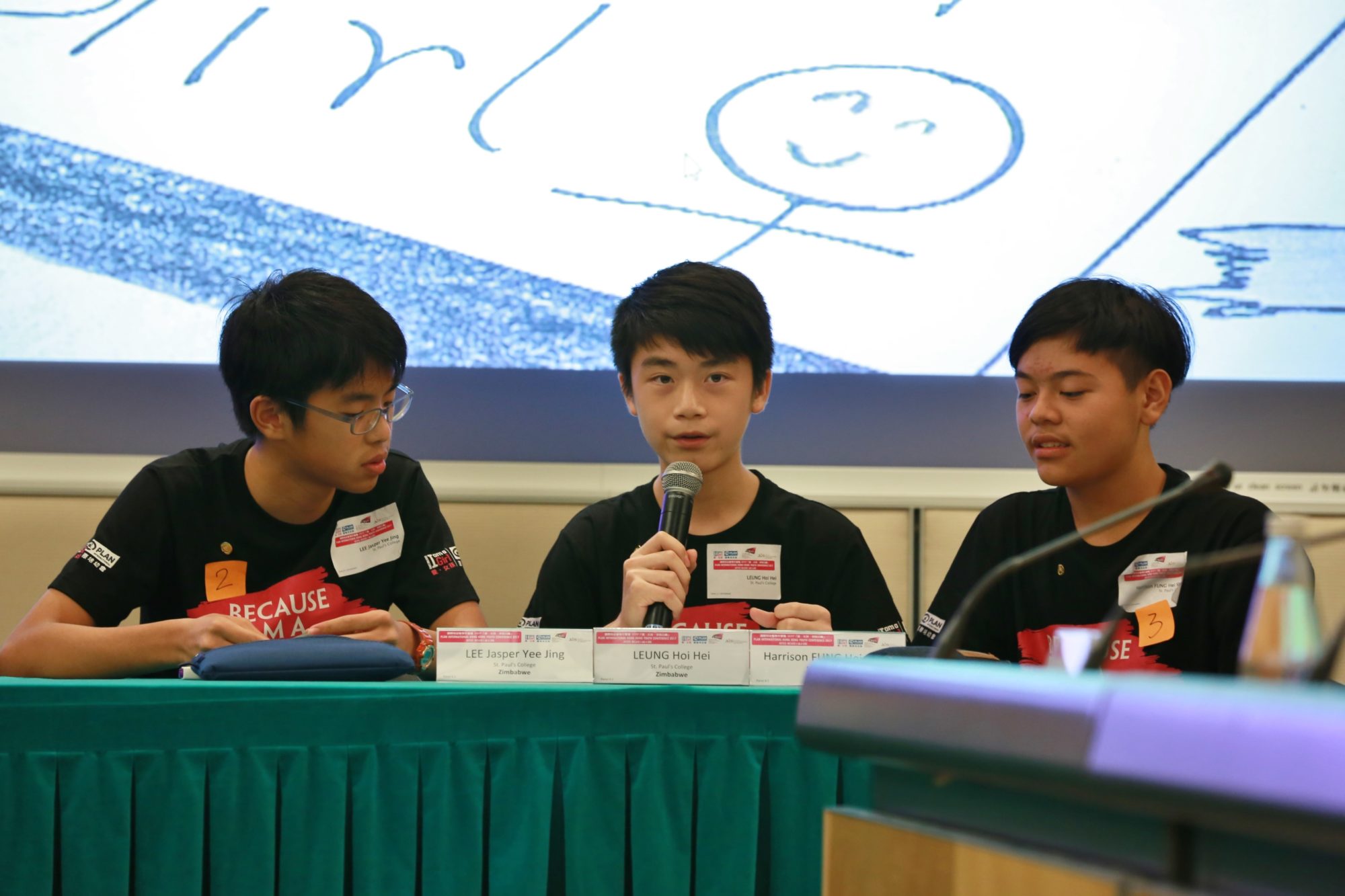 They voiced out their views on girls' issues at the Conference.
Speaking of the experience, the boys all agree the conference is a valuable opportunity for them to reflect on life. "We are lucky to be in Hong Kong where girls are treated equally to men. There should be more resources allocated to vulnerable girls so that they can unleash their potential and break out of poverty."
The team wants to continue raising awareness for the importance of girls' rights. "We will join more girls' rights-related activities. We want to visit some developing countries to get first-hand experience of life in developing countries. Then, we can share it with our family and friends"
Changes start with oneself. These teenagers are willing to make their first step to fight for girls' equality.  Creating a gender equal world starts with them.