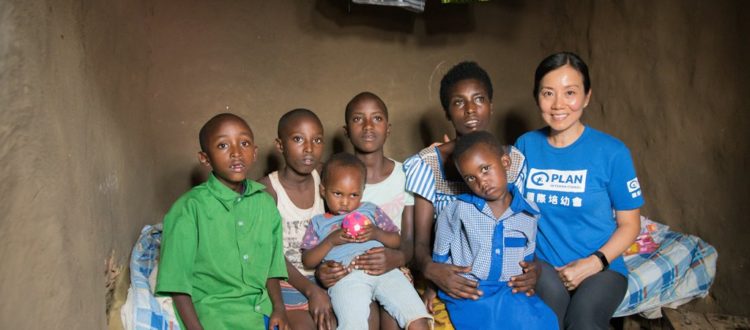 Girls Face Multiple Threats in Rwandan Refugee Camp
Rwanda, a mountainous country in Africa, is haunted by its genocidal past. The country is also home to over 170,000 refugees. Kanie Siu, CEO of Plan International Hong Kong visited Rwanda earlier on to meet with some vulnerable refugee girls and a poverty-stricken child-headed family.
Kigeme camp is the second largest camp in Rwanda hosting over 20,000 refugees, half of which are children. Owing to political instability and various family-related factors, people from neighboring countries including Burundi and the Democratic Republic of the Congo have sought refuge in Rwanda. Without enough to eat, girls are also facing multiple threats such as sexual violence, early pregnancy and inadequate sanitation facilities.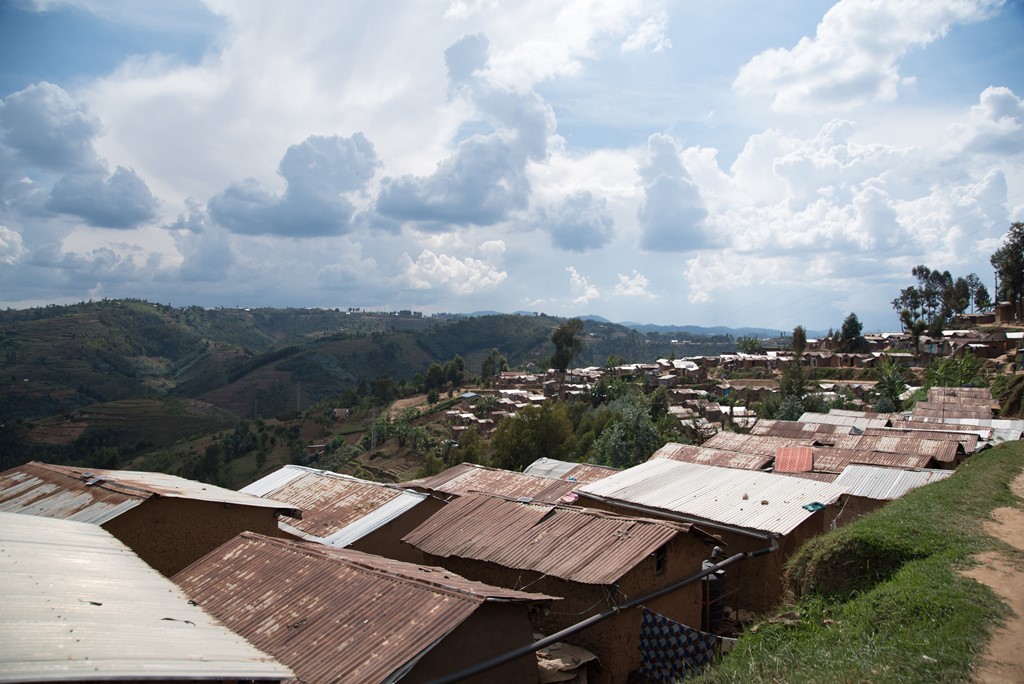 Kigeme camp is the second largest camp in Rwanda with refugees fleeing from Burundi and the Democratic Republic of the Congo.
The Eldest Daughter Takes up the Role of Her Mother
Uwase, from Congo, is 11 years old and has four siblings. The five of them have different biological fathers. Uwase and 2 of her young sisters left her alcoholic father behind and arrived at Kigeme camp in 2012. Uwase's mother met another man in the camp and they have a daughter. Yet, the stepfather often beat Uwase's mother and left the family 6 months later.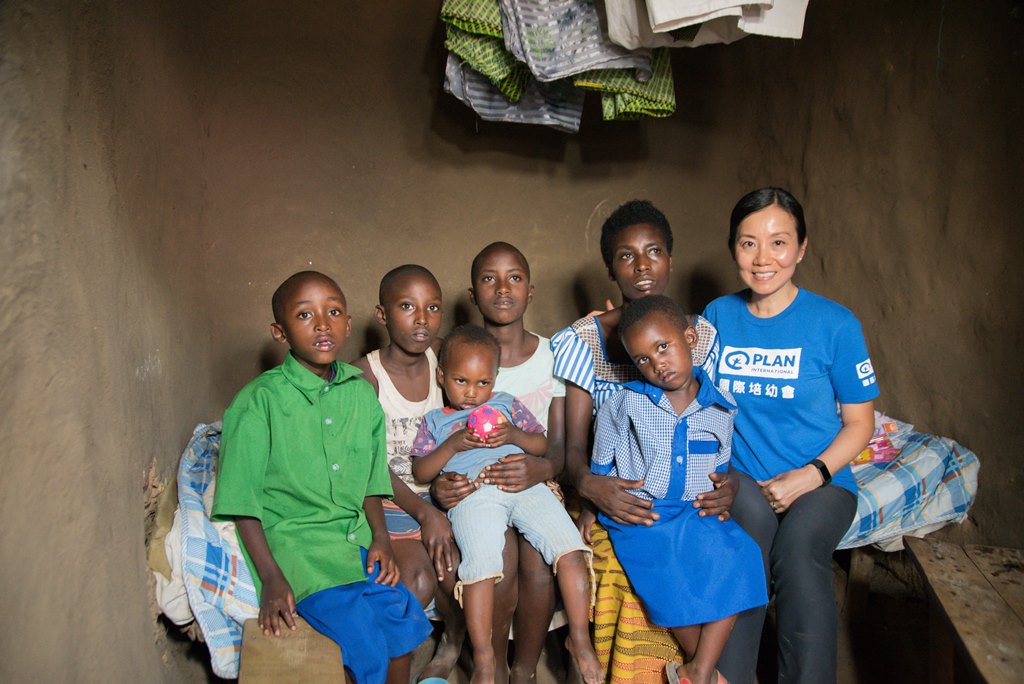 Uwase (third from the left), lives with her mother and four siblings in a small house made of mud in the refugee camp.
Worse still, Uwase's mother was raped and gave birth to a baby girl. As a single mother, she struggled to make end meets and often had to return to Congo to ask for money from her first husband. As the eldest daughter, Uwase was left with the huge responsibility to take care of her siblings when her mom was gone.
With no access to electricity and drunk or violence-prone men lurking around, girls face greater danger when night falls. Since Uwase's mother was raped, the 11-year-old is too scared to leave her house at night. Also, the lack of access to sanitation facilities strips Uwase and her siblings' of their dignity and privacy as they are forced to shower openly next to their house.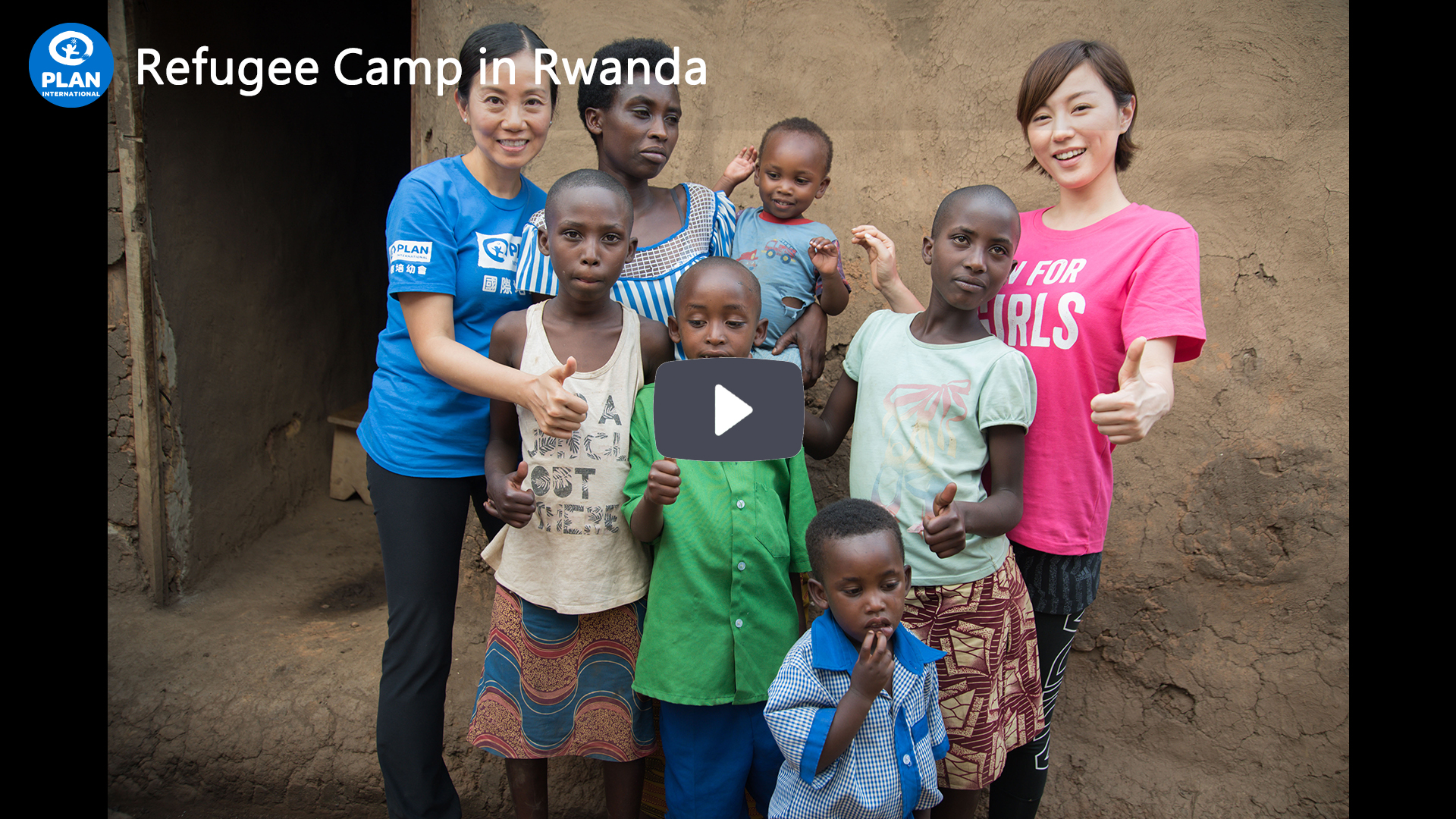 The Perils of Early Pregnancy as Refugees
Refugee girls are at greater risk of early pregnancy due to poverty and low education level. Separation from parents also heightens the chance as girls could not but to seek love elsewhere. Mukamana, 18, is one of the child mothers in the camp. Five years ago, she got pregnant unexpectedly but the father of her son ruthlessly left. Mukamana now lives with her 80-year-old grandparents. Mukamana never thought of having a baby at such a young age. It is very difficult for her to take care of her son and study at the same time.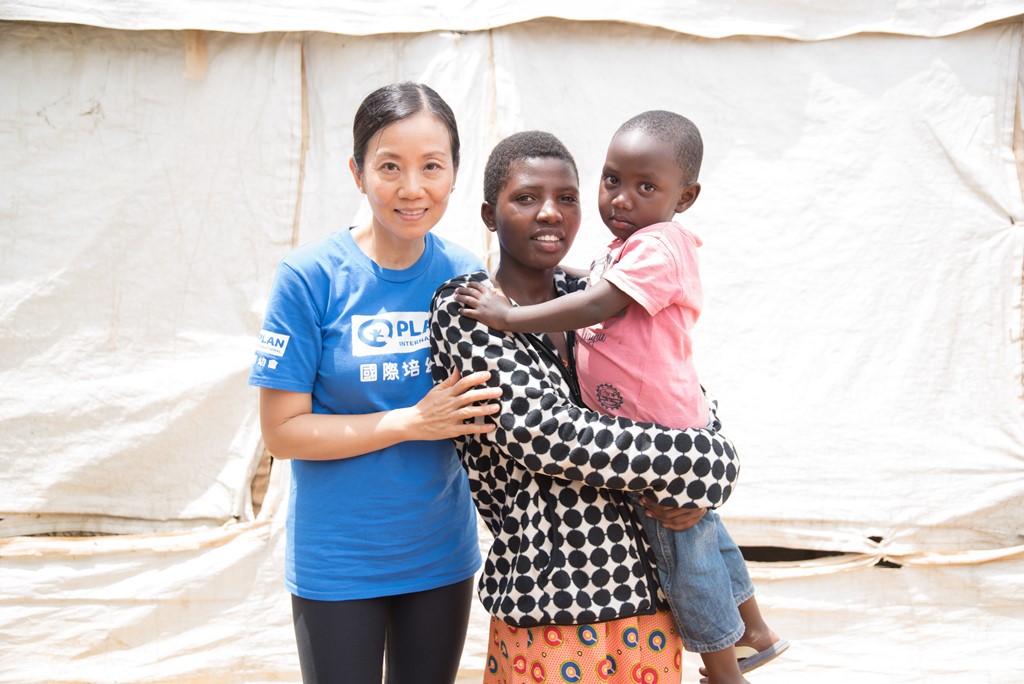 Mukamana insists on continuing her education even though she has to raise her 4-year-old son alone.
Show Your Support to Vulnerable Girls
Sign up for our charity run "Run for Girls" which will be held in March 2019. Your support will help set up "Girl-friendly" safe spaces in camps in Rwanda for girls to learn more about reproductive health and acquire livelihood skills (e.g. better money management and entrepreneurship). They are also encouraged to report instances of violence and receive counselling services.
Event Details and Enrolment
You can also make a regular donation (HK$120/ month) to our "Girls Fund" to help us implement projects that protect girls in refugee camps from various threats and live a better life!
Support Girls Fund
By sponsoring a girl today (HK$240/ month), you will help transform her life in the areas of health, education, environment and livelihood.
Sponsor a Girl
Volunteer Photographer: Mr. Keitat Chan