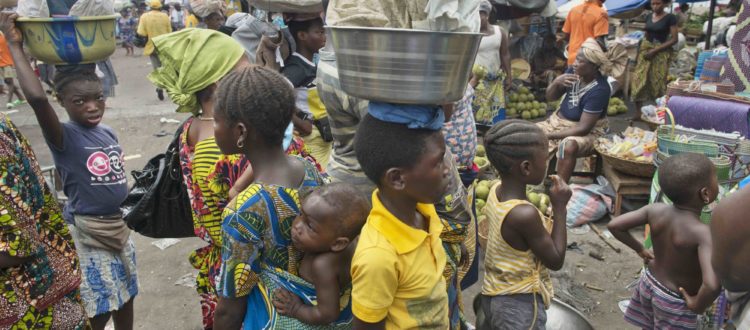 Children are Not for Sale
In 1948, the Universal Declaration of Human Rights was proclaimed by the United Nations. It sets out fundamental human rights to be universally protected. According to the Declaration, all human beings are born free and equal in dignity and rights.
Everyone has the right to life, liberty and security of person. Living in Hong Kong, we often take these rights for granted. However, there is a dark and evil world where people are deprived of human rights and considered as property for sale. Victims are trafficked for the purpose of forced labour, sexual exploitation, organ removal, etc.
July 30 is the World Day against Trafficking in Persons. UN hopes to raise people's awareness and urge governments worldwide to defeat this scourge. However, human trafficking is still the third largest criminal activity in the world, after drugs and weapons.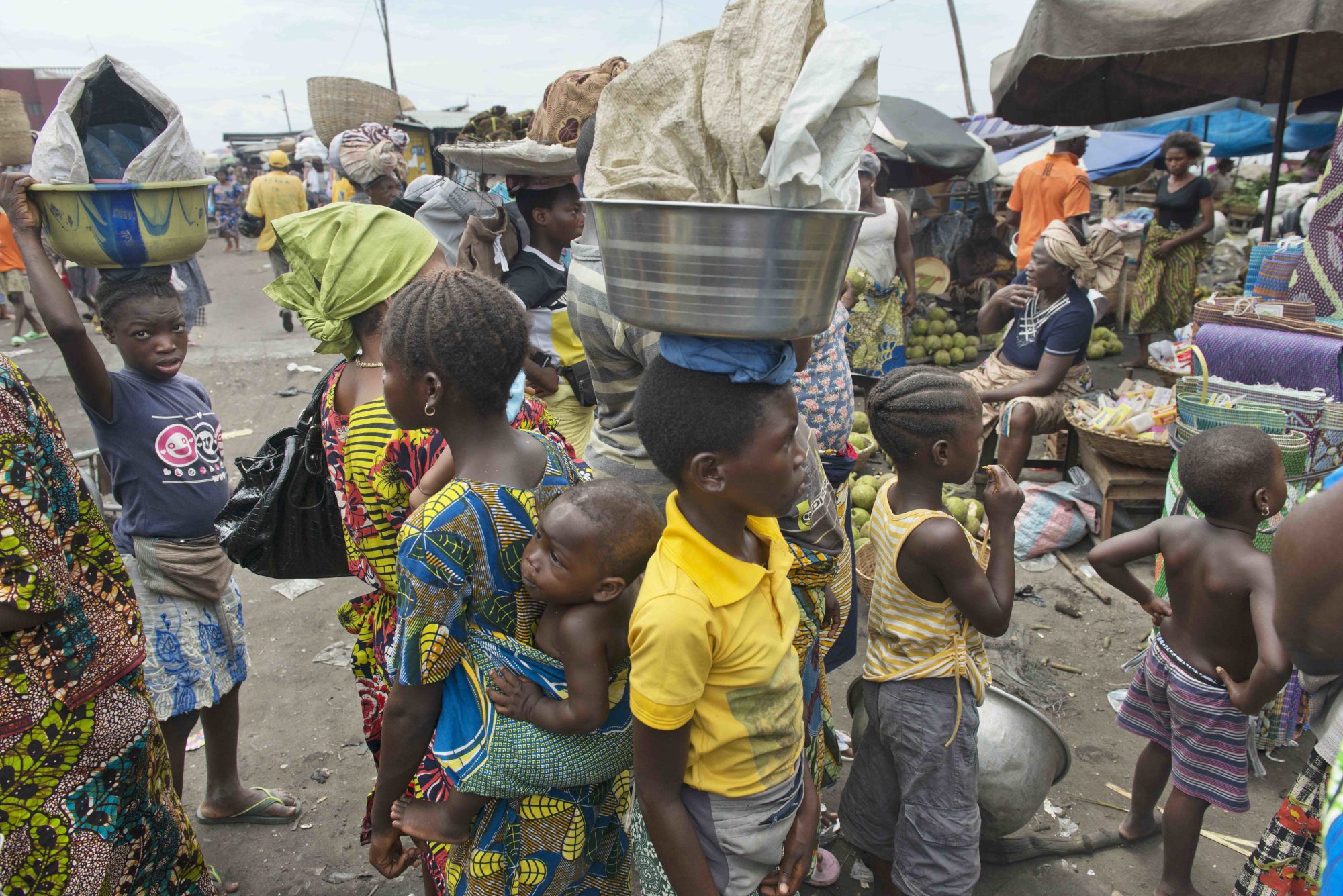 Modern Cinderella
Thousands of young girls are being trafficked from villages in Togo to capital Lome, neighbouring Nigeria or Benin to work as child labourers, sexual workers or unpaid domestic servants. The trafficked girls miss out on school, and many experience physical violence, are not fed, or are raped and abused.
"When I was 13, my aunt told me that she would take me to Lome to spend the summer holiday and I was very happy. However, she left me to a family and worked as a domestic servant." said Esther. "I was just like Cinderella. I started at five in the morning to look after the baby, wash the clothes and dishes. I wasn't paid and my boss always beat me. I didn't have enough to eat nor could I go out."
Esther missed her parents and school. "I dreamt of returning to my village, but I couldn't do anything."
When the holiday ended and Esther didn't come home, her parents were very worried. "One day Plan's staff came and when they learnt Esther hadn't returned, they alerted me immediately that my daughter may be trafficked." Esther's father said. He borrowed some money and went to Lome to ask the police to find her daughter. Finally, he got Esther back.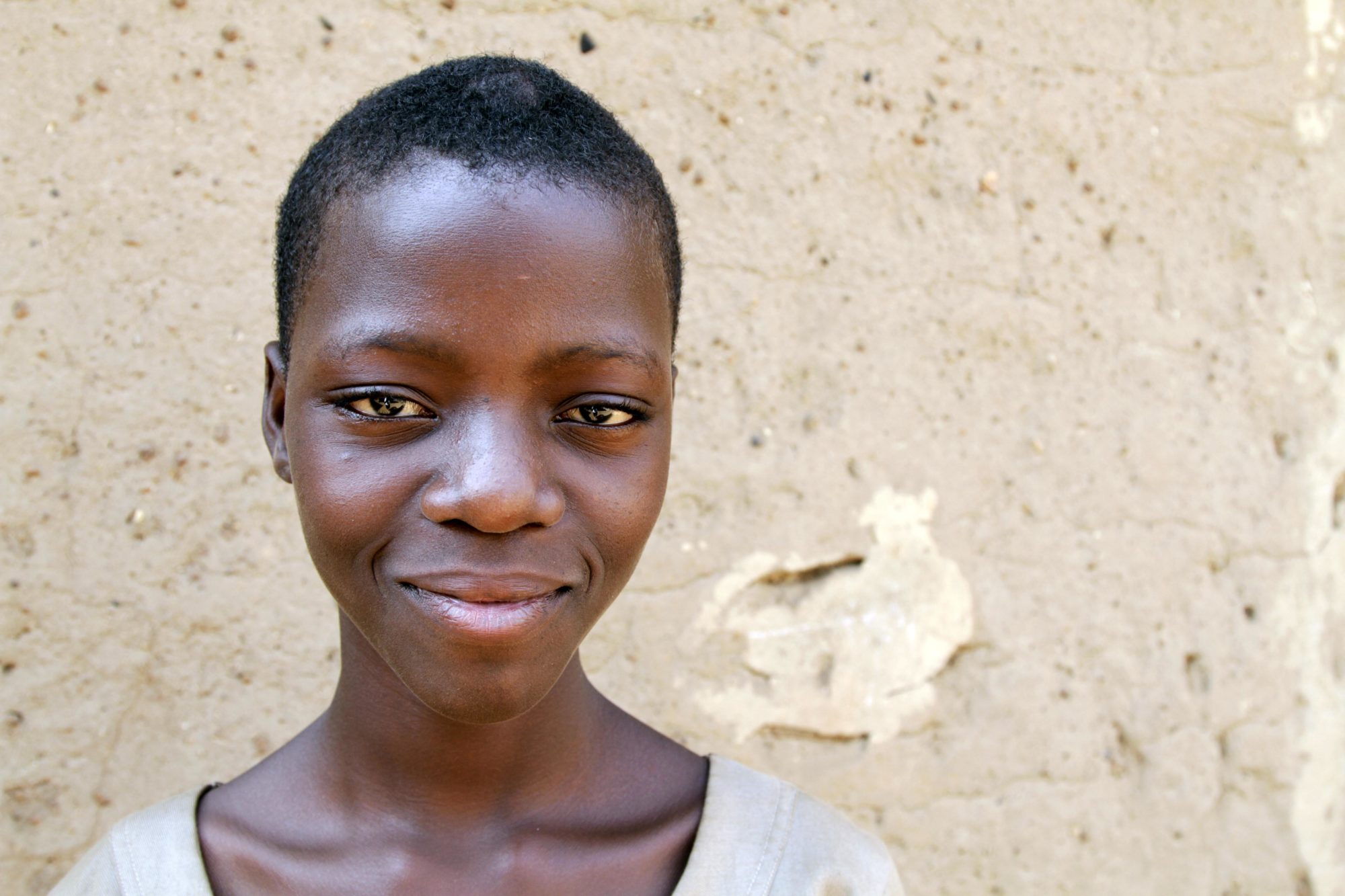 Esther was lucky enough to be rescued and went back to school.
Plan provided school materials and psychological support to Esther and helped her go back to school.
Esther said "I was so happy to see my family and went back to school. I want to be a midwife in the future. In Lome, there are many girls working as domestic servants and they need help."
To protect children from trafficking, we promote children's rights in the local communities; cooperate with community members to fight human trafficking and raise awareness of parents and children; help victims go back to school and provide vocational training.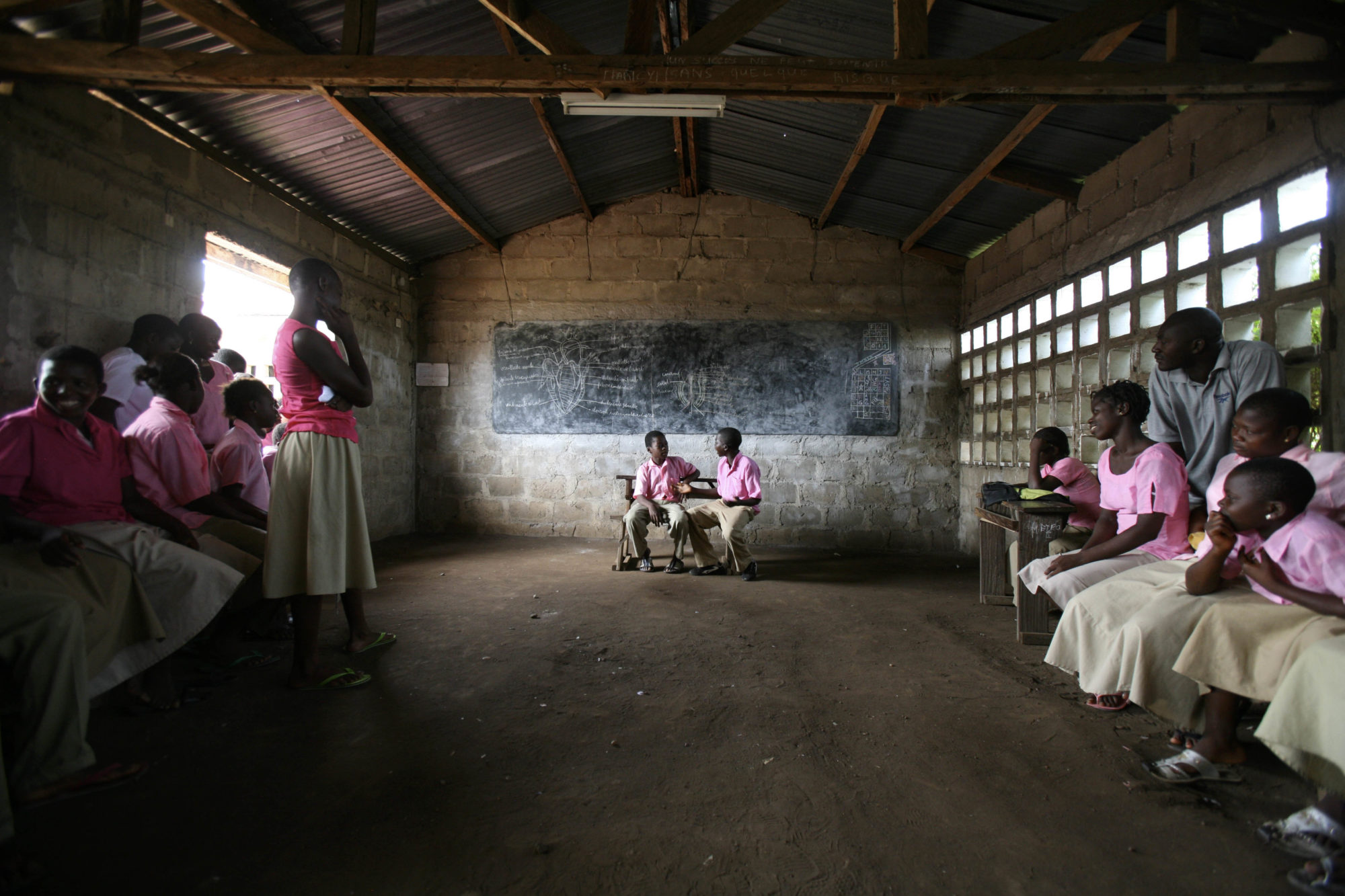 In Togo, Plan implements different projects in school. Through role-play activities, students learn more about the danger of human trafficking and how to protect themselves.
The Rampant Human Trafficking
Esther is lucky enough to be freed from the threat of human trafficking. Each year, more than 20 million people worldwide are trafficked, and only 1 out of 100 victims are rescued. Additionally, 71 percent of human trafficking victims are women and girls and one third is children, according to the 2016 UNODC Global Report on Trafficking in Persons. With more than 500 different trafficking flows detected, trafficking in persons affects every country in the world, as countries of origin, transit or destination – or even a combination of all.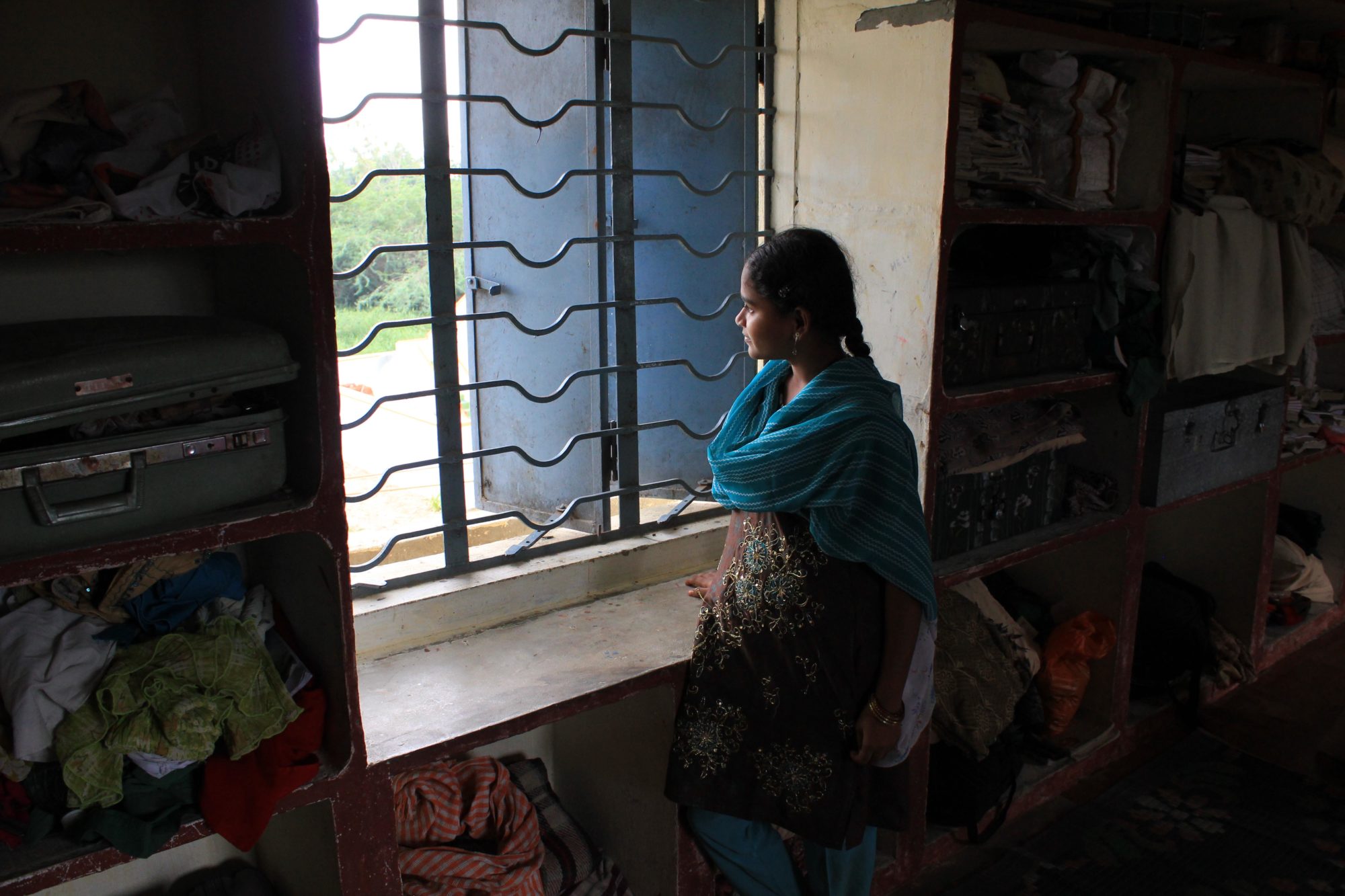 Girls living in remote areas in India are sold to sex traffickers in Hyderabad and Mumbai. Plan supports the recovery and rehabilitation of rescued girls in transit homes. They are encouraged to continue their education and are offered vocational training.
Disasters and conflicts have further worsened the problem of human trafficking. The number of refugees and immigrant children has reached a record high. The UN statistics suggest at least 300,000 children are forced to escape alone, separating from their families. These children are particularly vulnerable to exploitation, abuse and trafficking in persons.
In 2015, the United Nations adopted ending human trafficking as one of the goals of the 2030 Sustainable Development Agenda.
To combat human trafficking, joint efforts are required and Plan, an organization that advances children's rights and promotes gender equality, is working to safeguard children's education, health and economic security. Hopefully every child in the world will grow healthily, freely and safely!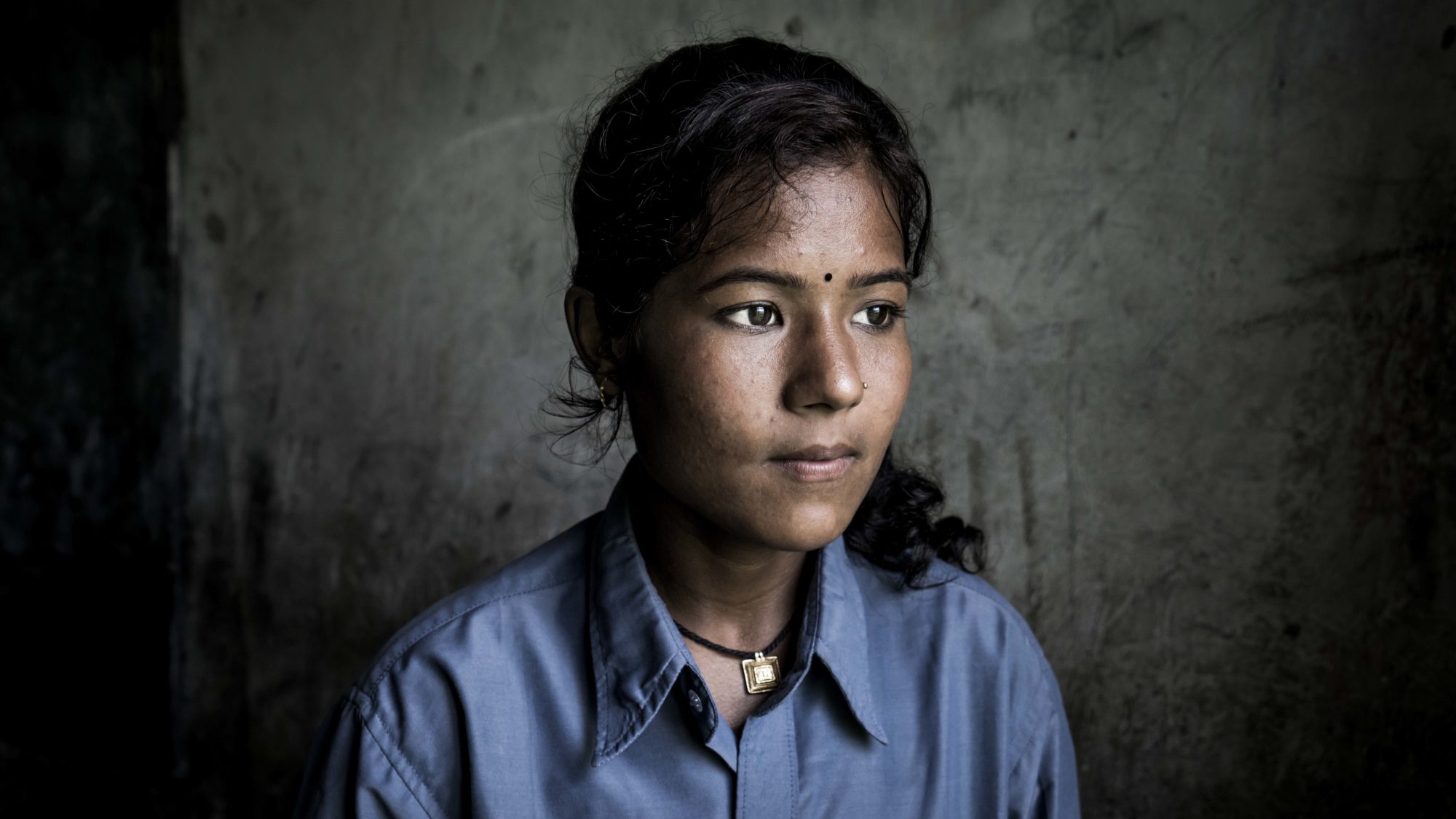 Kedarni, aged 12, was sold to a wealthy family and worked as a housekeeper in Nepal. 3 years later, Plan international came to her rescue and freed her.