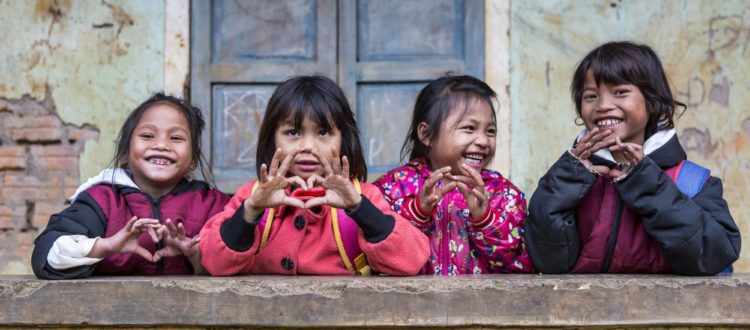 Corporate Partners Show Support to Plan
Plan HK has always been grateful for the great support received from different corporate partners. Your support helps us improve lives of need children and their families.
In the coming months, Telford Plaza, Dramatic English and Do It Now will organize different charity events and we are selected as the beneficiary organization. Please support these events!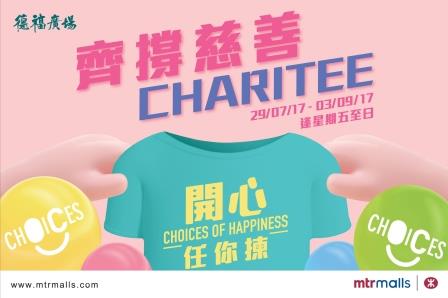 Telford Plaza Launches "Choices of Happiness – CHARITEE" Project in Summer
Telford Plaza has invited 10 celebrities and 40 Advertising Design students from the Hong Kong Polytechnic University to design T-shirts with happy messages for the charity sale. All proceeds will go to Plan HK to support our work in developing countries.
Date: 29 Jul – 3 Sep 2017 (Every Fri – Sun)
Time: 12 noon to 8 pm
Location: Central Atrium, Telford Plaza 2
Learn More
Dramatic English Presents: Seussical Jr. Charity Musical
Dramatic English will stage the charity musical Seussical Jr. at Theatre, Sai Wan Ho Civic Centre on 26-27 August to raise funds for "Because I am A Girl" movement.  A Broadway musical extravaganza, Seussical Jr. is a story about trust and love between friends. The musical is a wonderful experience for all and hope to see you there!
Learn More
Chubb YOLO Run HK 2017
"Chubb YOLO Run HK 2017", which Plan HK has been chosen as the beneficiary organization, will be held on 1 October at the Hong Kong Science Park. The run is to bring out the message of "You Only Live Once". The public can sign up for the 5km or 10km race, and join a yoga class after the race. Please support this healthy and meaningful event!
Learn More