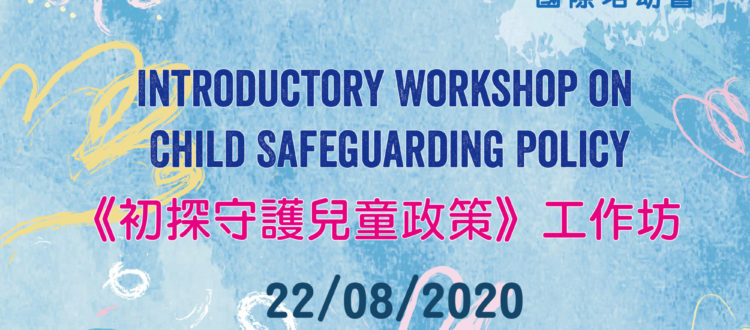 Introductory Workshop on Child Safeguarding Policy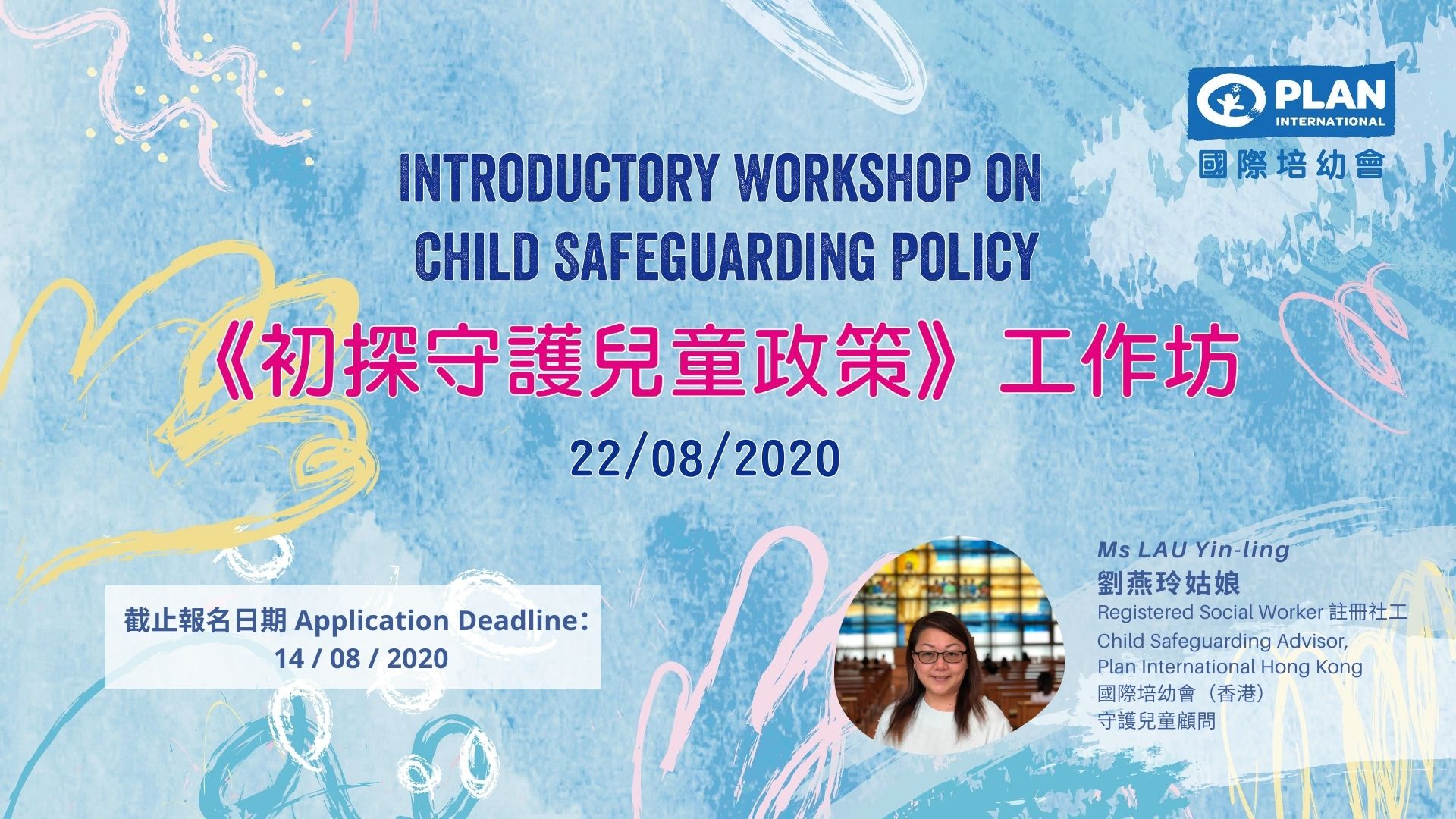 Introduction
Child Safeguarding is everyone's responsibility, but more importantly, as educators and professionals, it is our duty to safeguard the highest standard and set up reasonable procedures to keep children safe in every interaction. Plan International Hong Kong is committed to creating a violence-free and child-friendly environment. We believe by each of us doing our part right, we makethe first step to safeguard children's safety and best interest.
Objectives
To enhance awareness oof Child Safeguarding and learn more about the Child Safeguarding Policy.
Content
Child Safeguarding vs Child Protection
Child Safeguarding Self-Assessment
Understand your organisation's responsibilities under existing legislative context
Essential elements in Child Safeguarding Policy
Steps on setting the Child Safeguarding Policy
Date:
22 August 2020 (Saturday)
Time:
9:30 – 12:30 (Registration starts at 9:15)
Venue:
The workshop will be conducted online due to the ongoing COVID-19 pandemic.
Quota:
20 Persons
Medium:
Cantonese (Supplemented with English)
Fee:
$300/person
Discount:
Group discount: 10% off (4 persons or more)

Early bird discount: 10% off (Form now on until 31 July 2020)

* We will extend the offer of the lowest price to you among all the discount offers. No discount will be extended on top of another discount.

Enrolment deadline:
14 August 2020 (Friday)
Introduction of Speaker
Ms LAU Yin-ling has worked in the government and non-governmental organisation as a registered social worker for over 20 years. She is experienced in handling complicated family and child protection cases. She delivered professional training in universities, kindergartens, primary and secondary schools. She also designed and provided training for nurses in the Hospital Authority and the coaches from different sports associations. She has also coordinated various sharing forums on child protection. Ms LAU had been a part-time lecturer at a tertiary institution and a social work fieldwork supervisor as well. Ms LAU is now the Child Safeguarding Advisor of the Plan International Hong Kong. She actively promotes Child Safeguarding Policy to local kindergartens, primary and secondary schools and other child-related associations.
Details & Application