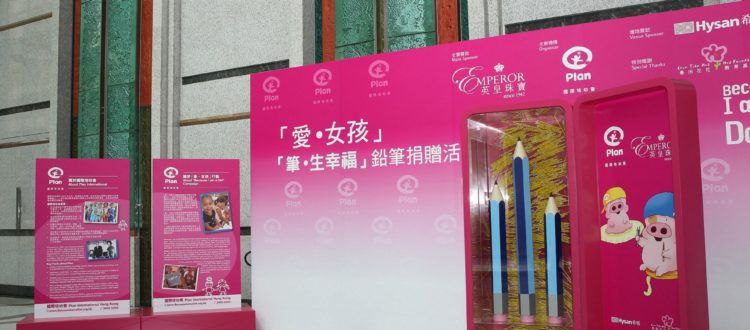 "Because I am a Girl – Donate a Pencil Campaign" officially launched! Call for public to donate pencils to help underprivileged girls in China and Ghana
The "Because I am a Girl (BIAAG) – Donate a Pencil Campaign" organised by Plan International Hong Kong, was officially launched today. Its dual purpose is to provide the most basic aid tool in education – the humble pencil – to underprivileged girls in Plan programme areas, Shaanxi in China and Ghana in Africa and to draw the public's attention to girls' rights and the unique challenge to achieving equal treatment that girls face around the world.
From now till 31st October 2013 at 11am to 8pm, the public is invited to post unused pencils into a gigantic pencil box on the Ground Floor, Office Lobby of the Lee Gardens, 33 Hysan Avenue, Causeway Bay. The pencils collected will be distributed by this coming Christmas.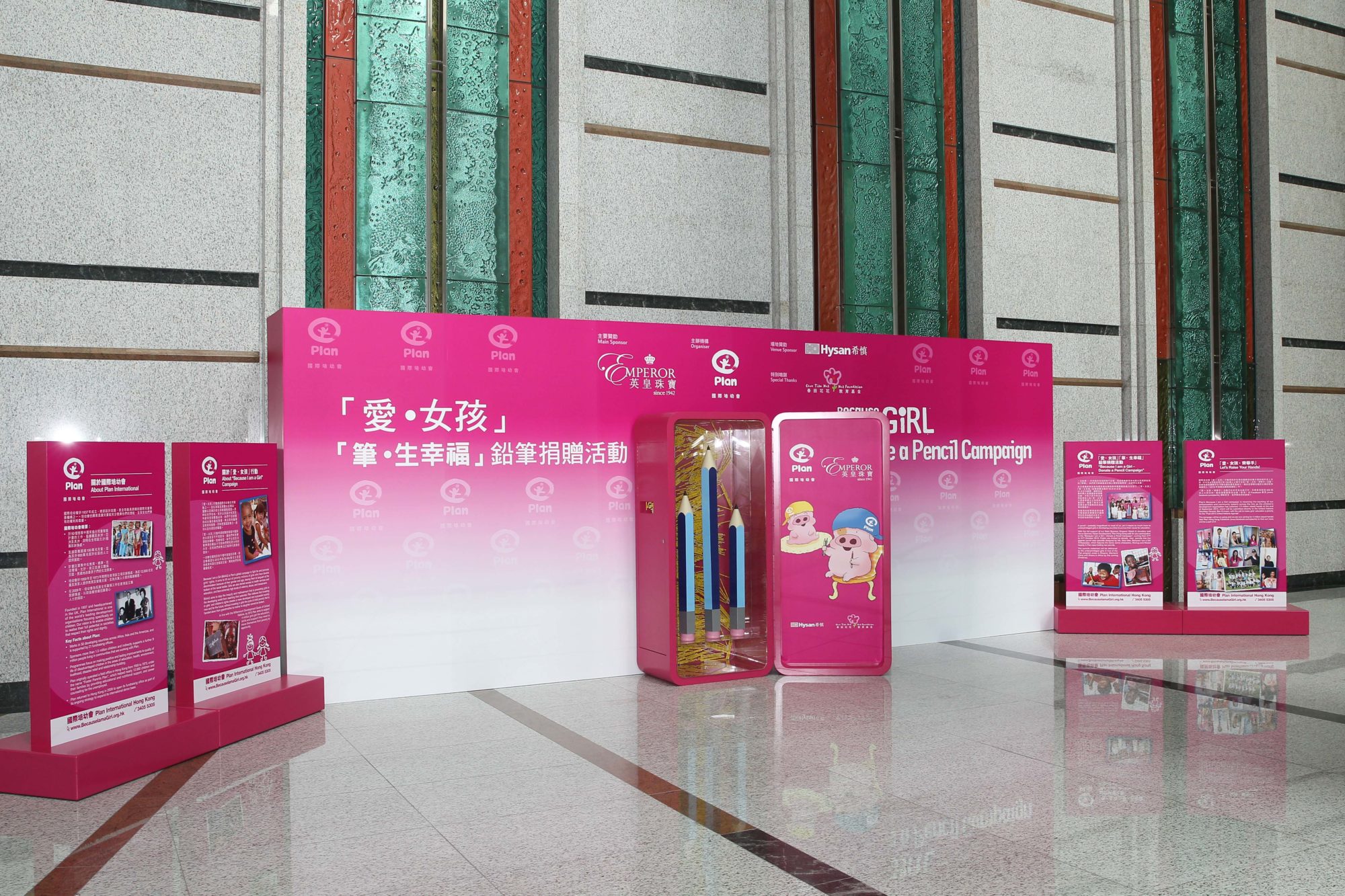 Globally, it is estimated that 65 million girls are not in school, with one in five adolescent girls around the world denied an education by the daily realities of facing poverty, discrimination and violence, while disasters and emergencies can exacerbate these existing rights violations Yet, supporting girls' education is one of the single best investments we can make to help end poverty and give hope to girls who are otherwise denied their rights and aspirations.
Mr. James Murray, Chief Executive Officer of Plan International Hong Kong said, "Plan International has just released the latest BIAAG annual report 'In Double Jeopardy: Adolescent Girls and Disasters'. It analyses how natural disasters contribute to making adolescent girls extremely vulnerable in multiple dimensions, including risk to the girls' health and well-being as well as the threat of possible sexual exploitation and abuse. The report gives us a comprehensive idea of how, ultimately, proper education for girls will solve the problems and bring immeasurable change to their life. In our 'Donate a Pencil Campaign', every pencil collected is not simply a writing tool, but an instrument of hope to disadvantaged girls. On behalf of Plan Hong Kong, I sincerely encourage you to support this innovative campaign."