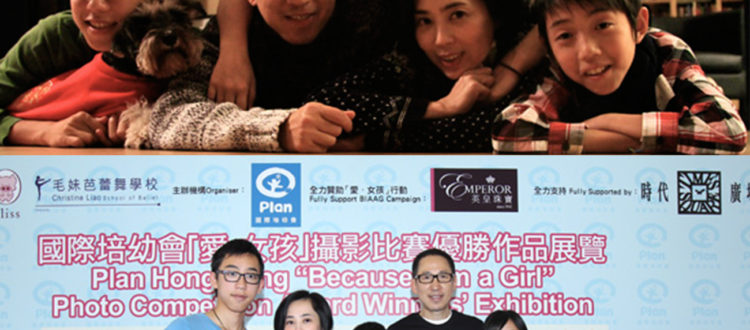 Main Sponsor, Emperor Watch & Jewellery calls for public's support for Plan's "Because I am a Girl – Donate a Pencil Campaign"
Emperor Watch & Jewellery Limited (Emperor W&J), an active participant in community charitable activities, marks its fourth year as Main Sponsor of Plan's "Because I am a Girl (BIAAG)" campaign by getting behind the organisation's latest initiative "BIAAG – Donate a Pencil Campaign", running from 21st to 31st of October. Ms. Cindy Yeung, Chairperson of Emperor W&J, encourages the public to contribute as many new pencils as possible within the period. The pencils will be sent to disadvantaged girls in China and Ghana before this coming Christmas.
The "Because I am a Girl (BIAAG) – Donate a Pencil Campaign" supports the "International Day of the Girl Child". An outsize pencil case will be set up on the Ground Floor, Office Lobby at The Lee Gardens, 33 Hysan Avenue, Causeway Bay, to collect new pencils donated by the public.
Ms. Yeung, a gemologist and herself a mother of three, believes children are the future, and that every girl should be treated with equal respect. She says, "Girls are like natural gemstones. They deserve a chance to shine like diamonds once they are well-polished. I truly believe that investing in girls will successfully benefit our society now and in the future!"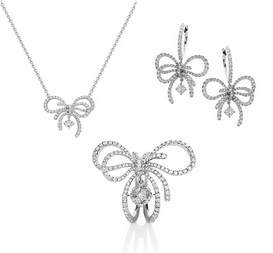 Emperor Jewellery "Sparkling Ribbon" Collection to support Plan International Hong Kong:
Emperor Jewellery has launched the "Sparkling Ribbon" Collection in October to support Plan BIAAG Campaign. Highlighted with the design of danicing butterfly, the craftsmen of Emperor Jewellery has used ribbon knot that encrusted with exquisite diamonds to represent girls. An apt metaphor for a truly happiness of a beautiful girl who ready to radiate her own unique allure. Part of the proceeds of this collection will be donated to BIAAG Girls' Fund, in support of education and the development of vocational skills, counselling services and microfinance projects as well as other community projects.
Emperor W&J has been supporting the Plan BIAAG campaign since 2010, she notes, "Plan BIAAG Campaign raises public awareness of the importance of helping underprivileged girls and Emperor W&J always endeavours to get involved in the charitable activities. It is why I am an ambassador of the campaign as well as being a corporate sponsor for the fourth year. The 'BIAAG – Donate a Pencil Campaign' is one of the most direct ways to help the underprivileged girls. In the developing countries with limited learning resources, parents tend to favour boys over girls, however, we believe that girls as well as boys have great potential. As long as there is a healthy environment for growth and education resources are provided, girls can also be lifted out of poverty to the benefit of their whole community."
For Ms. Yeung, involvement in Plan and BIAAG has become a family affair. Her husband, Mr. Alfred Cheung, renowned director and ex-beneficiary of Plan, join her in supporting Plan's BIAAG events. She said, "I believe 'education of actions worthier than education of words'. Many children in Hong Kong are fortunate and they don't have to worry about their basic needs. Participating in charity works not only helps underprivileged children, it also allows children to learn the importance of social responsibility and the willingness to help the community. I hope more children in Hong Kong can join the 'BIAAG – Donate a Pencil Campaign' and let the pencils become a simple beacon of hope for the recipients. In the meantime, parents can also explain to their kids the BIAAG spirit and philosophy behind the campaign!"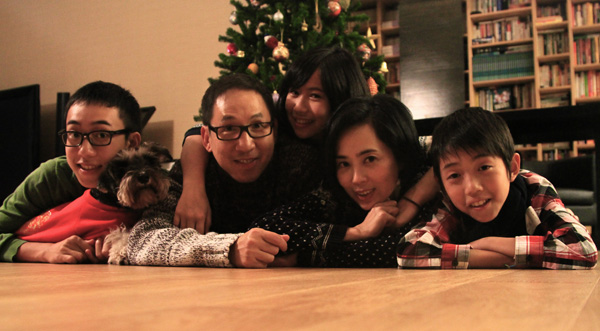 Mr. James Murray, Chief Executive Officer of Plan Hong Kong, said, "I would like to express my heartfelt gratitude to Emperor Watch & Jewellery Limited on behalf of Plan for its continued support, which has been of paramount importance to our work in developing countries. Emperor Watch & Jewellery has ably demonstrated the spirit of corporate social responsibility. Such vision and commitment reflect the enterprise's philosophy, which also relates to its business success."