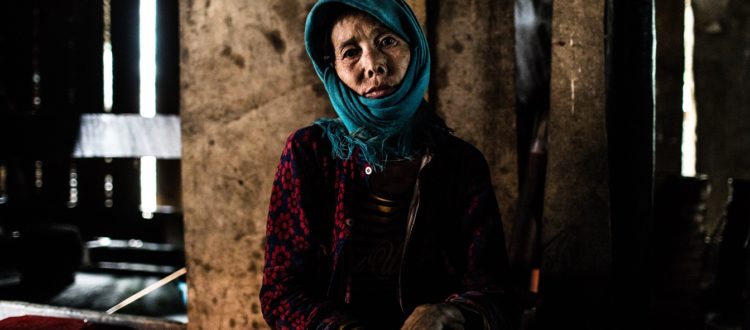 Elegy of the Kidnapped Brides, Act Now to Save Girls from Child Marriage
The empty seat has been there for weeks and your dear classmate is still absent from school today. "She might be very sick! Maybe she will come back tomorrow," you said to yourself.
Indeed, she is nowhere near sick and she would not be able to come back apparently, because she is married.
It is not a scene from a fancy novel or movie, it is happening every day at schools in Vietnam.
Tran Thu Quynh, the Communications & Influencing Manager of Plan International (Vietnam), has come to Hong Kong to share with us the battles she witnessed in the frontier fighting against child marriage.
According to the research done by Plan International in 2017, there is 1 girl aged 15 to 19 married in every 10 girls in Vietnam. As birth certificates and identity cards are not widely used in the country, it is difficult to spot underage married girls; at the same time, there are numerous cases of girls under 15 getting married, it is very likely that the number of child marriage case is far more than the report shows. The situation is particularly serious in the Central Highlands, Northern Midlands and mountainous areas where most of the population is the ethnic minority and has no power in the community because of poverty.
Daughters are Bombs at Home
Gender equality is a hot topic in Hong Kong and we believe everyone can stand out from the crowd, chase their dreams and succeed, regardless of their gender. However, it is not the case in the conservative society of Vietnam. They teach their girls to take marriage as their one and only life goal and expect girls to grow up to be good wives and good mothers, never allow them to put their own needs and preferences before their families'. Having their own dreams are impossible.
Hong Kongers say girls are the pearls in our palms, while there is a saying in Vietnam that 'girls are bombs in the family.' They believe they should send their daughters away to keep their family 'safe', as once the daughter loses her virginity outside of marriage, even if she is raped or assaulted, the accuse of damaging the family's reputation still lands on the girl. Out of horror, parents tend to marry off their daughters as soon as possible to lower the risks.
The economy is also a major factor in the high child marriage rate. Unable to afford the living and education expenses of their daughters, poor families in the mountainous area decide to marry off the girls in exchange for a small amount of cash gift to support their family financially and it sacrifices the girls' opportunity to receive education. At the same time, considering girls receive less income than boys in the market, parents would rather invest in their sons with their limited resources.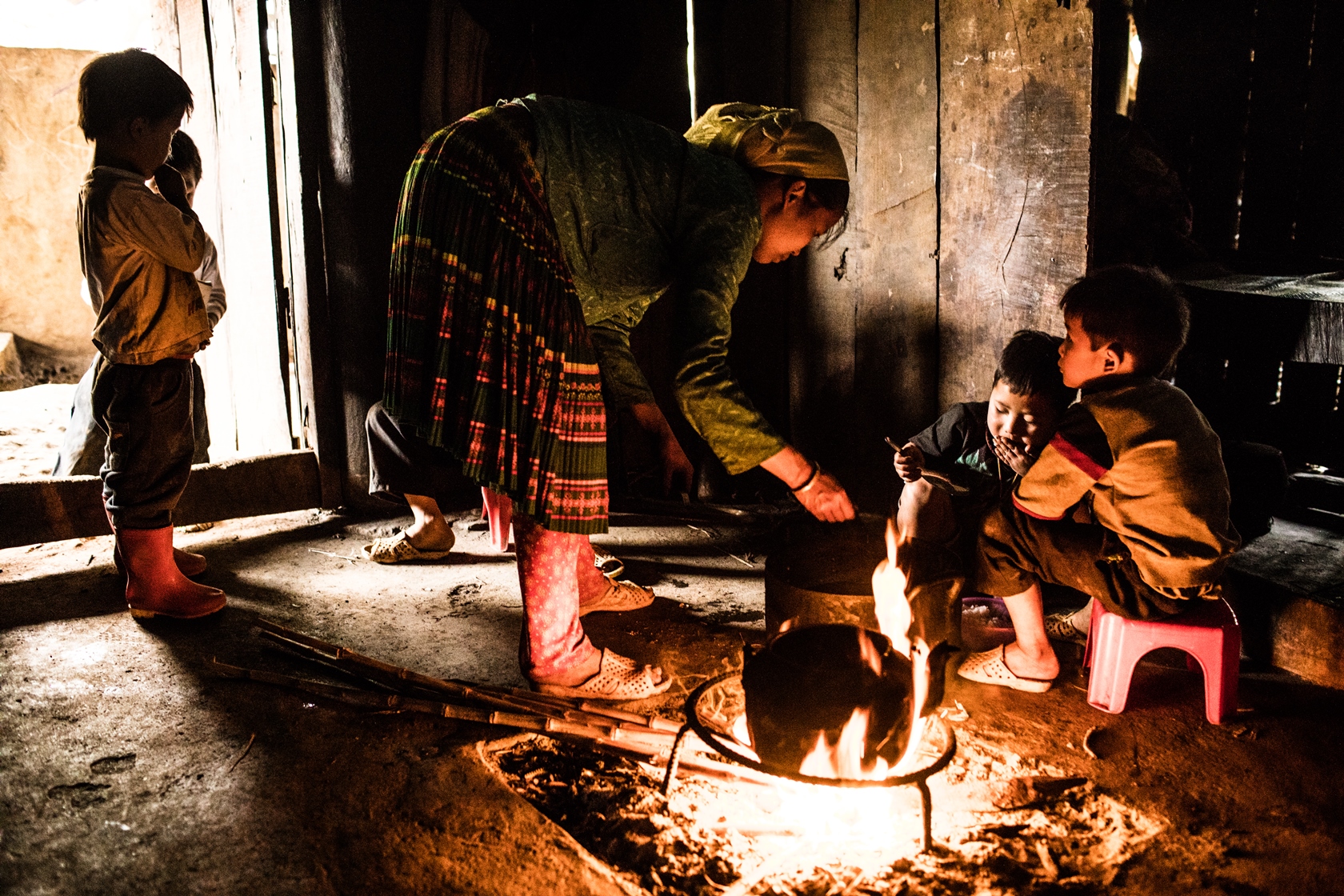 People in Vietnam think that girls are responsible for household issues and therefore they should always stay at home.
Kidnapped to Be Someone's Wife in 3 Days
Quynh came across May, a 12-year-old ethnic minority H'Mong girl, in the poor region Ha Giang which shares a border with China.  May loved school and dreamed to be a teacher. Unfortunately, an incident happened on her way back home one day after school that changed her life completely. A boy brought 3 men with him to tie up May and locked her in his house for 3 days. After 3 days, the boy carried some offerings and money to May's home and May's brother agreed on their marriage. May has become his wife and left school since then. Bride kidnapping has been a tradition in the community, in which boys are allowed to force girls into marriage by kidnapping them.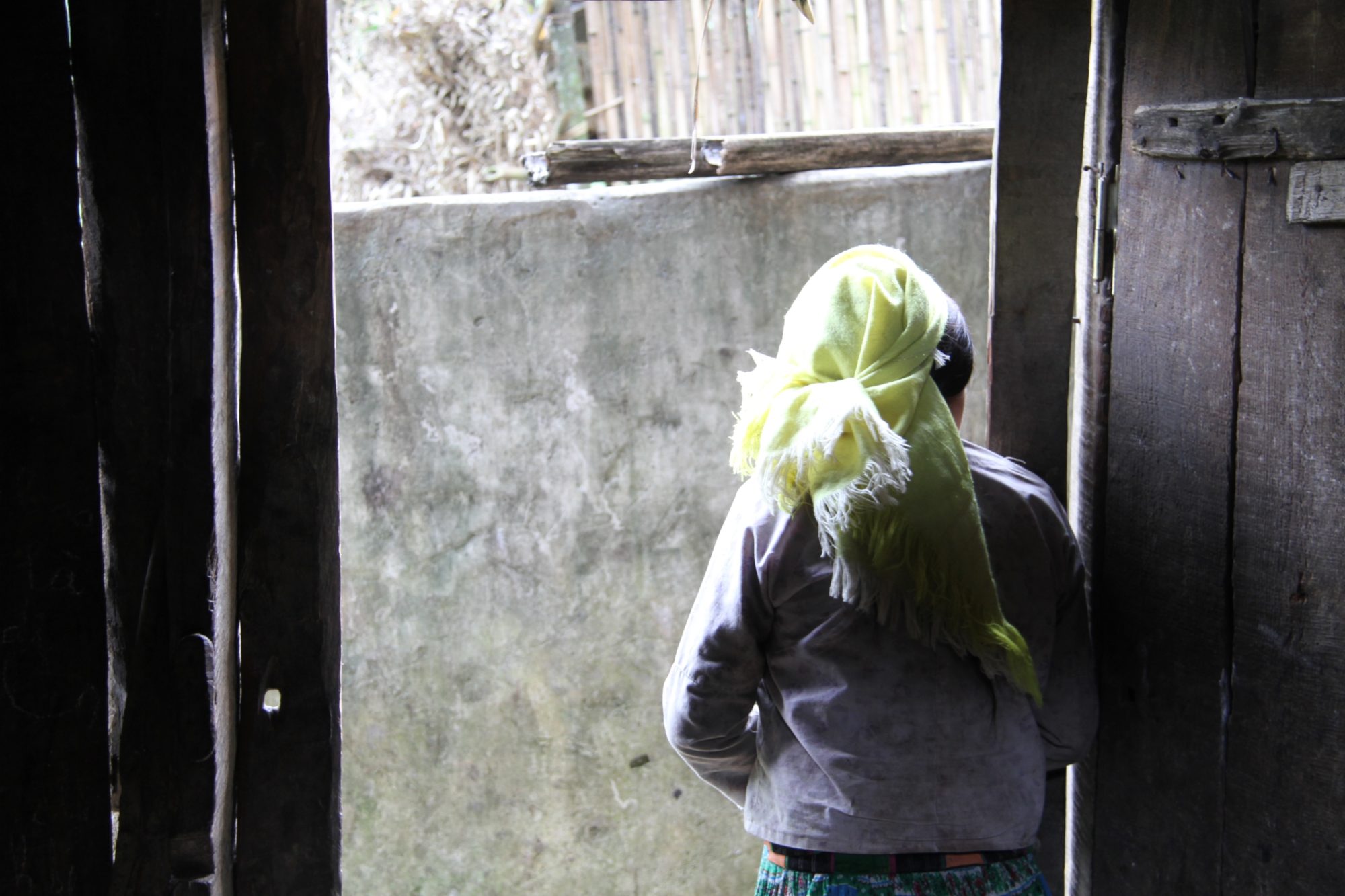 The husband of 12-year-old May is the boy who kidnapped her and she has no idea who he is before the marriage.
The Dying Mother's Only Wish is to Meet Her Missing Daughter

Quy h shared another story of a girl named Mi. 18-year-old Mi has gone missing for 2 years already and Do, her mother with a terminal illness, who is counting her last days, wishes to see Mi once again before she dies. Mi was caught on the way to the market one day and probably trafficked to other places like other missing girls' cases.
Since bride kidnapping is still common, usually the parents are unaware of their daughters' missing until several days have passed. They thought it is just some boys who took their daughters to their houses to marry them. It is too late when they finally get suspicious about the girls' whereabouts. They might be sent to the richer regions, or overseas to countries like China, Taiwan, Korea and Laos. The girls often end up to be someone's wives, maids or prostitutes and never show up in front of their families again. Quynh noticed a bunch of missing girl posters around, and some mothers are searching for their daughters with their photos in many communities but rarely do they receive good news.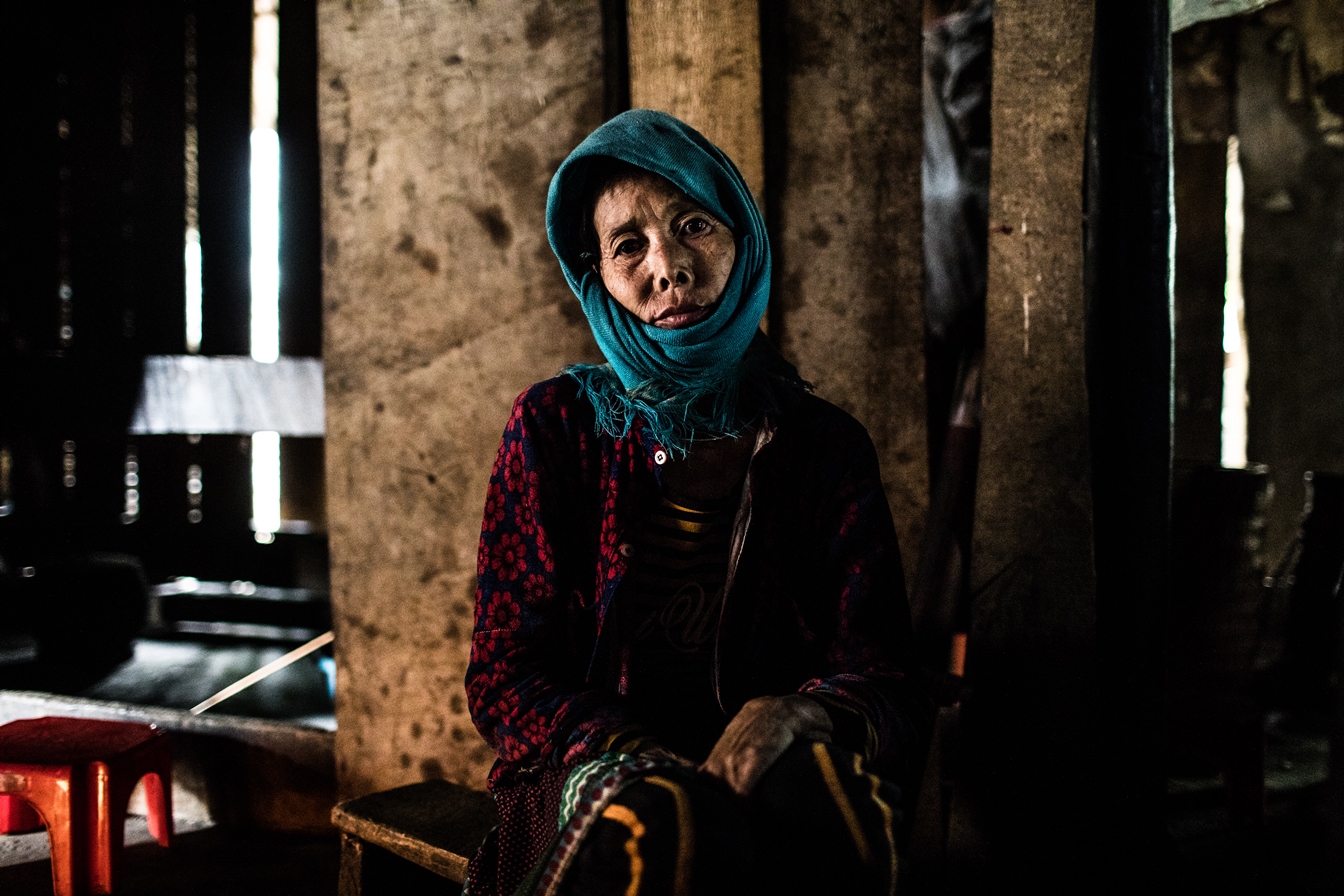 Do is living her last days and she has a seemingly impossible wish to meet her daughter Mi again.
'It is Challenging, But We See Progress."
There is a large room for improvement in policy-making and law executing which makes it extra hard to fight against child marriage in Vietnam. First of all, the penalty does not have a deterrent effect. There is only a law to prevent sex with girls under 16 and the cash penalty is very little. Moreover, it is difficult to uncover child marriage cases if the girls look slightly mature than her actual age as they do not have identity documents.
Plan International started a 4-year eliminating child marriage campaign in 3 focused regions, Ha Giang, Lai Chau and Quang Tri. The campaign aims at changing the culture and traditions in the areas and setting up a safety net for families by forming children's, girls' and parenting clubs to gather the power of the stakeholders and educate them through lessons and sharing. Plan International believes boys and men have to be involved, to understand the consequences of child marriage and make use of their social influence to help raise girls' status. Plan International also supports the finance of the underprivileged families, to set up a safety net for them through methods like giving out 'seedlings' as an incentive to attract more families to join the programme and hopes to bring other options to the families and their girls.
With the efforts, the number of child marriage cases has significantly dropped from 656 a year to 230, the average age of marriage has been raised from 15.3 to almost 16 and the campaign has reached about 20,000 people since 2016. Plan International would like to get greater support from the public and expand the services to other regions in Vietnam, hopefully, brings a better future to the girls in need.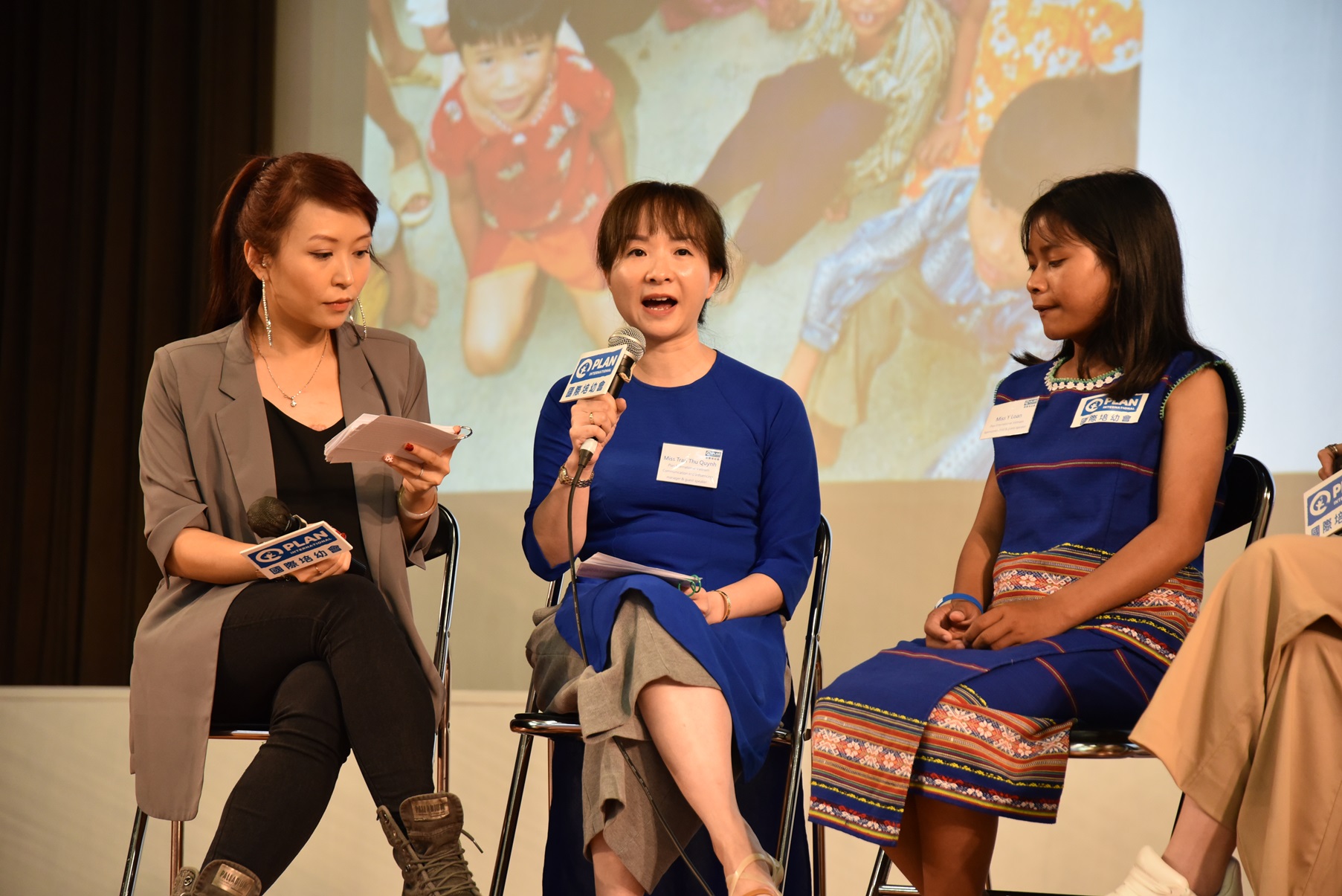 Quynh comes to Hong Kong along with a sponsored girl from Vietnam to share the stories and experiences of fighting child marriage in Vietnam at the 10th Anniversary Gathering of Plan International Hong Kong.
Sponsor a girl to stop child marriage
With HK$8 a day, you can sponsor a girl and promote the ideas against child marriage and anti-human trafficking in her community.
Sponsor Now