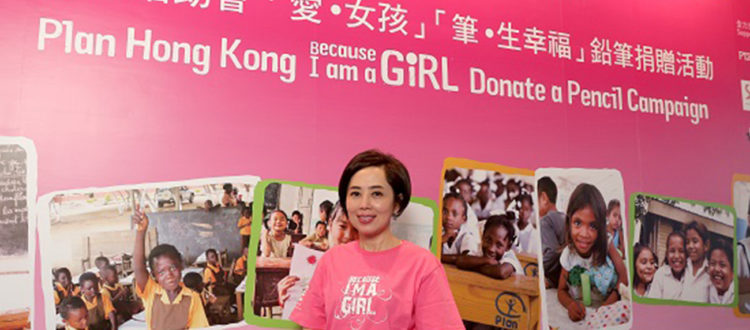 Emperor Jewellery marks its fifth year as Main Sponsor for Plan's "Because I am a Girl" campaign
Emperor Jewellery, an active participant in charity events, marks its fifth year of consecutive sponsorship of Plan's "Because I am a Girl (BIAAG)" campaign in 2014. Chairperson of Emperor Watch & Jewellery and BIAAG ambassador Ms Cindy Yeung has been consistently supportive of the initiative and its purpose. Recently Ms Yeung has visited the venue of the "BIAAG – Donate a Pencil Campaign" at Hysan Place, to offer her donation of pencils and cheer the volunteers on.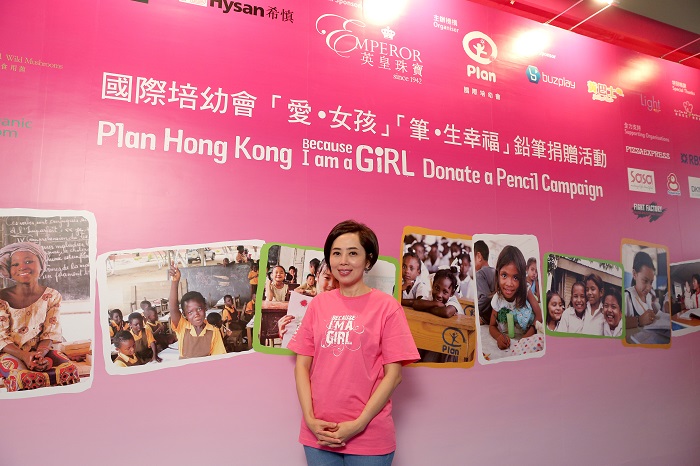 "Children in Hong Kong are indulged with the love and care from the family since infancy, and have never encountered discrimination because of their gender," said Ms Yeung, "Compare that with girls in developing regions, who are facing inequalities merely for being female. As a mother of three, it really breaks my heart to think of these girls' sufferings. 
"Plan's BIAAG campaign offers an excellent opportunity for the public to focus on girls' rights again, much as they did last year with a magnificent response in donating 100,000 brand new pencils in the inaugural event. The pencils were a wonderful gift of hope for girls in difficult circumstances, and I sincerely hope that the community will again join us in building on last year's success."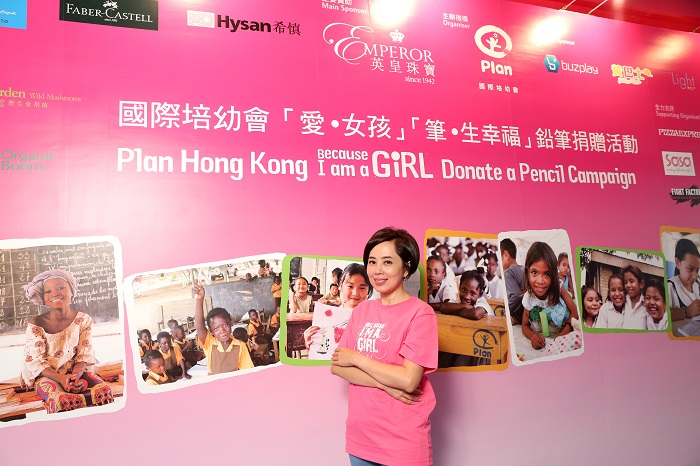 Run in conjunction with the United Nations' "International Day of the Girl Child", the second "BIAAG – Donate a Pencil Campaign" is held from now to 16th October 2014 to collect new pencils donated by the public. A huge pink pencil holder has been set up on the Atrium, 1/F, Hysan Place, Causeway Bay, and the pencils collected will be sent to underprivileged girls in China, Ghana, Nepal and Northern Thailand by this coming Christmas, as a gift imbued with a wish for a better future.
This year the public is invited to show its support in various forms. In addition to donating pencils, the public may also choose from additional options such as monetary donations, purchase of specific Gifts of Hope or pencil packs donated by Faber-Castell. While the pencils and Gifts of Hope will be sent to the nominated sources, cash donations will benefit projects supported by Plan's Girls Fund.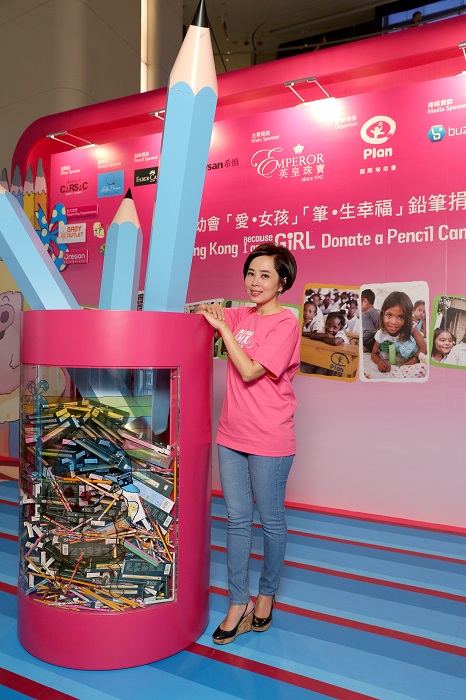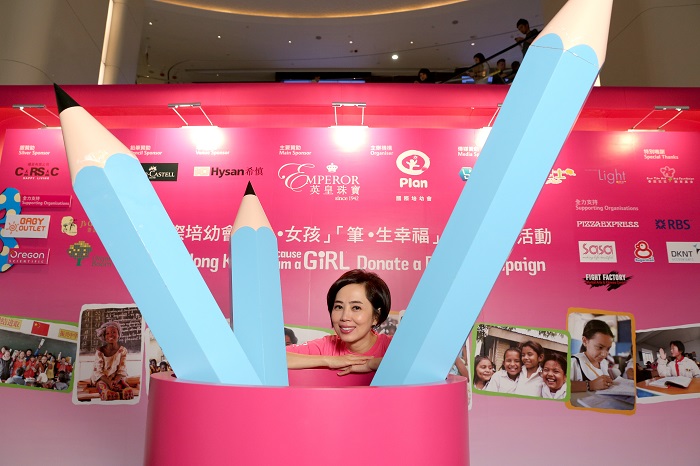 Mr James Murray, Chief Executive Officer of Plan Hong Kong, expressed his heartfelt gratitude to Emperor Jewellery for its continual support, "The support from Emperor Jewellery has been of paramount importance to our work in developing countries. By carrying out their corporate social responsibility, they have demonstrated their vision and commitment while affirming the philosophy of the enterprise, which underpins their business success."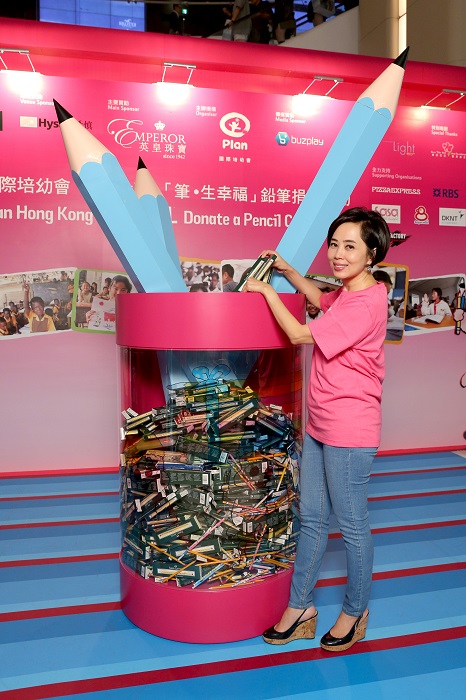 Plan Hong Kong "Because I am a Girl – Donate a Pencil Campaign" 2014
Date: From now to 16th October 2014
Venue: Atrium, 1/F, Hysan Place, Causeway Bay
Main Sponsor: Emperor Jewellery
Silver Sponsor: CARSAC Limited
Bronze Sponsor: Holly Brown Coffee
Venue Sponsor: Hysan Development
Pencil Sponsor: A.W. Faber-Castell (HK) Limited
Media Sponsors: Buspak, Yellow Bus EMAG & Yellow Bus Light
Special Thanks: Chun Tian Hua Hua Foundation