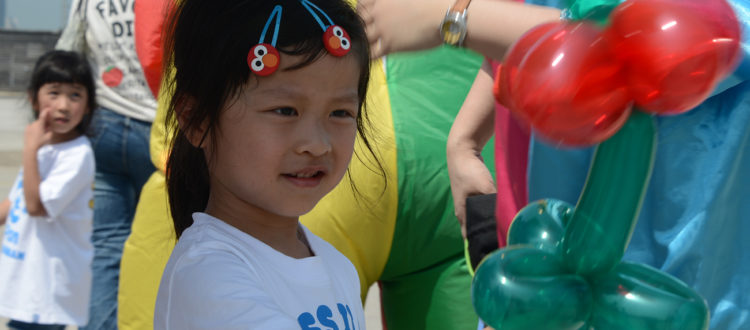 Family Fun on the Peak at Plan's Walk for Children 2015
Sunday becomes Family Funday on 12th April when Plan International Hong Kong's Walk for Children 2015 starts at Peak Road Garden outside the Peak Galleria. Kicking off at 9.00am, the event, now in its fourth year, gives families and friends the opportunity to enjoy some healthy exercise with a purpose. Funds raised will support disadvantaged children in Vietnam and Ghana, Africa, giving them the possibility of a productive future. What better way than to walk for hope?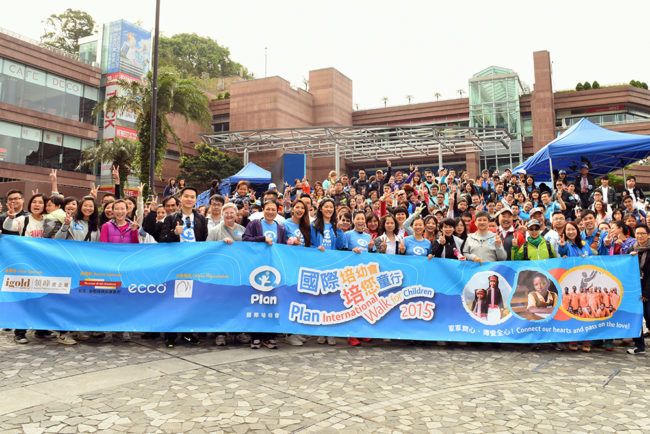 For the more competitive participants, there is an opportunity to enter the Best Time Award competition for teams ranging in size of 5 to 20 people. Do you think you can beat the clock? The more creative are likely to be drawn to the Best Dressed Award, designing their outfits on the themes of "Villagers" and Kids". If that were not enough, and you like being part of a flash mob, you could enter for the Highest Participation Team Award for groups with over 30 or 50 members. You are welcome to bring your four-legged friend along for company, too. (Your dog walks free of charge!)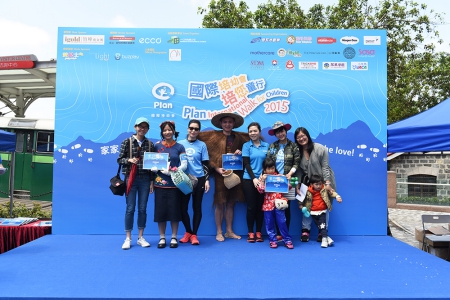 That's not the end of it all. Once you reach the finishing post you can enjoy the closing ceremony and visit a number of booths that have been specially set up to entertain and challenge you. You might want to try the Rocky Road, which replicates the rough paths that the children in Vietnam and Ghana have to walk (often barefoot) to school – if they have a school to walk to. Or try the Water Bucket test to see what it's like for these kids to have to carry water from a well or river as a daily occurrence.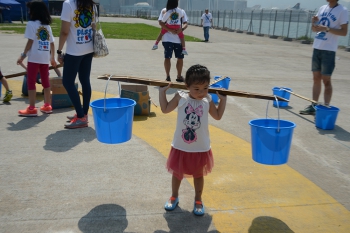 On a lighter note, you could change your look with some crafty face painting, and test the skills of Plan's ex-beneficiaries who've been practising hard for weeks on their balloon-twisting skills. These activities and more await you so don't delay. Download the application form today from the event's website.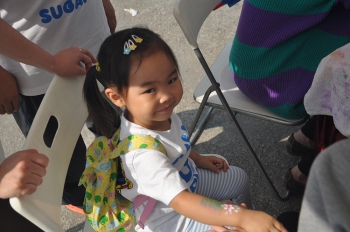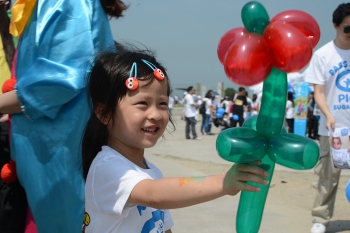 Ms Kanie Siu, Chief Executive Officer of Plan International Hong Kong, said, "The Hong Kong public has been tremendously supportive of our annual Walks and we want to encourage anyone who has not yet registered to don their walking shoes and strides for 2015's event. A little help from you now will go a long way towards securing a future for deserving children in Vietnam and Ghana."
"Walk for Children" 2015 is now open for enrolment and the deadline has been extended to 31st March 2015. Participants are welcome to enjoy this special day along with their family and friends. Please visit the event website for more details, or call 3583 3100 for enrolment and enquiries.