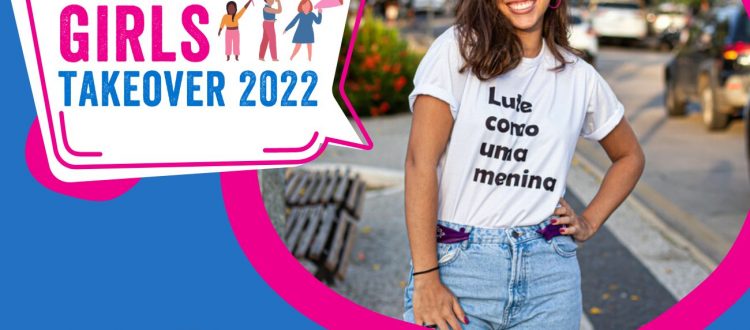 Do you want to be the EXECUTIVE DIRCTOR of FINNISH CHAMBER of Commerce in Hong Kong? Apply to Girls Takeover 2022
Stereotypes hold girls back in how they see themselves, how they are treated and the opportunities they have throughout their lives. Plan International has organised Girls Takeover campaigns globally since 2016. By occupying spaces and places where they are rarely seen or heard in, girls and young women demand actions and solutions to ensure all girls can learn, lead, decide and thrive.
Girls Takeover 2022
We are honoured to collaborate with Finnish Chamber in Hong Kong and offer our participant a chance to take over the role of Mr. Otto Tunturi as the Executive Director on 11 Oct 2022, the International Day of the Girl Child. Through the takeover, we aim to change perceptions around what is possible for girls and young women as decision makers, leaders and change makers.
About Finnish Chamber of Commerce in Hong Kong
Finnish Chamber of Commerce in Hong Kong (FinnCham) is an independent non-profit organisation positioned as a reliable platform for companies to explore opportunities in South China market. It is a focal point of business networking, knowledge sharing and enhancing market visibility. It also actively hosts business and social events to increase mutual interaction of members within international business communities and governmental institutions.

Who are we looking for?
We are looking for girls aged 15-22 years old who are ready to advocate for the enhancement of women's rights in the workplace by taking the role of Executive Director at Finnish Chamber of Commerce in Hong Kong.
Are you a believer in women's power? Have some great thoughts on promoting girls' right in the workplace? Find yourself an overachiever? Enjoy meeting new people and expanding your network? If the answers are yes, then this campaign is just PERFECT FOR YOU!
Apply if you are:
Young girls aged 15-22
Passionate about girls' equal rights in the workplace
A believer in women's power and influence
Enthusiastic and ambitious
What can you expect?
Working as an Executive Director and leading change! You will spend the day learning and sharing your insights on women's-related issues:
Hands-on experience – Not just shadow as an Executive Director, you ARE the Executive Director on takeover day!
Advocate and lead the change – Deliver speech(es) advocating for gender equality in the workplace.
Step into the Executive Director's shoe – Acquire daily operations knowledge and equip a leader's mind-set of decision-making.
Learn directly – Understand the operation of a chamber of commerce.
Event Schedule (subject to change)
Date
Activities
21 Jul 2022 (Thursday)
Open to online application
13 Aug 2022 (Saturday) (TBC)

Briefing session

Introduction of Plan International Hong Kong and Girls Takeover campaign
Get to know Finnish Chamber of Commerce in Hong Kong
Bernice, the Girls Takeover 2021 participant to share her experience

24 Aug 2022(Wednesday), 6:00p.m.

Deadline of application
27 Aug 2022(Saturday) or 3 Sep 2022(Saturday)
Interview
September
Workshops

Sessions including child safeguarding, women's issues etc. will be delivered to candidates

11 Oct 2022(Tuesday)
Takeover Day
How to apply
Please kindly fill in the application form online on or before 24 Aug 2022,6:00p.m.
Apply Now
For enquiries, please contact Youth Engagement and Education Officer, Ms. Kristy Yeung at 3405 5325 or [email protected]