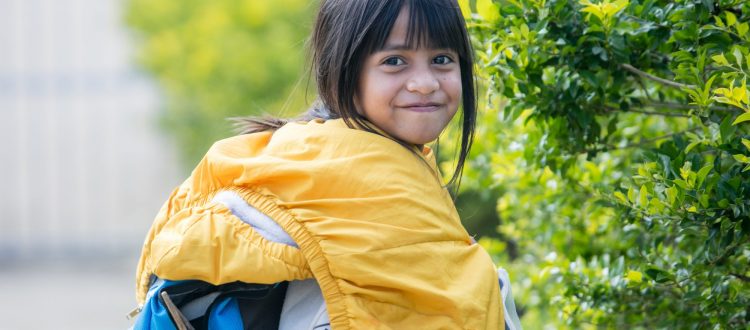 【Gifts of Hope】Share Christmas Blessings to Keep Children in School Despite the Pandemic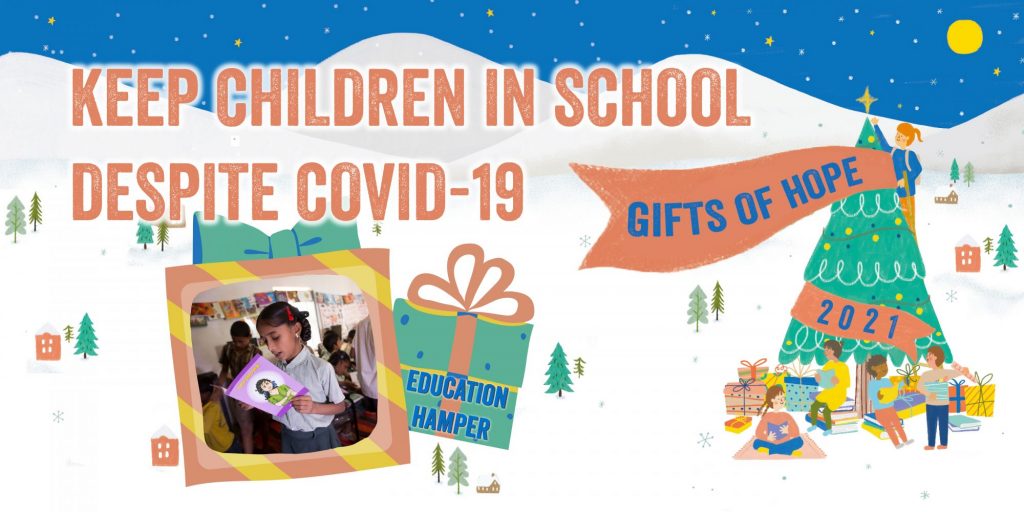 It has been two years since the pandemic emerged and we are learning to adapt to this 'new normal'. Dr Kanie Siu, CEO of Plan International Hong Kong, hasn't been able to visit the children in developing countries in the past year but thanks to advanced technology, she can keep a close eye on the most updated situation of children in our service regions through virtual meetings. Kanie was told by our frontline workers that many children are still at risk of dropping out, succumbing to child marriage and many other problems. Their families are struggling to restore their lives due to the lack of resources and their situations worry her.
Over 1.5 million underage girls are forced to get married in India every year and the pandemic has worsened the problem. Having difficulties in making ends meet, some parents try to marry off their daughters, who are traditionally considered less 'valuable' than sons in families and society, so that they can feed fewer children.
Kanie interviewed 13-year-old Shefali from India earlier. Shefali's father lost his job during the lockdown and has found it very difficult to put food on the table for the family of five. He decided to marry off Shefali until Plan International explained to them the negative impacts of child marriage and help them apply for economic assistance, her family finally called off the wedding.
| | |
| --- | --- |
| | |
| Kanie had a virtual meeting with frontline staff in India to understand the progress and challenges of implmentating the projects there. | "I want to thank Plan International for convincing my parents not to go forward with the wedding so that I can stay in school." 13-year-old Shefali from India said gratefully. |
Nepal, India's neighbouring country, is suffering from similar problems as well. Apart from livelihood concerns, unlike the situation in Hong Kong, children in Nepal are also seriously affected by school suspension. The United Nations has revealed that more than two-thirds of Nepali students are unable to access remote learning and only three out of ten children have the resources to learn at home.
To give every child the opportunity to continue their studies during the pandemic and alter their lives with knowledge, Plan International has implemented a series of projects in India and Nepal, including the provision of scholarships, food aids, home learning materials and radio schooling sessions.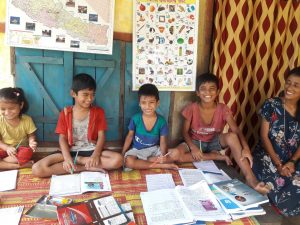 "I feel lucky to have received the books from Plan International. Reading has become my hobby since lockdown and I love sharing my knowledge with younger children!" Phashant (in blue T-shirt), an eight years old boy in Nepal, said happily.
Christmas is coming but many children and their families are still struggling to survive. They need our support and caring now. Kanie would like to invite all of us to send Gifts of Hope to girls like Shefali and children in Nepal to improve their livelihoods and continue their studies. We can support Indian girls by providing them with scholarships and food aids or we can also support Nepali children with reading sessions, self-learning materials and tools so that they can learn at home. Let's come together to help children overcome the pandemic!
Nepal Education Hamper

(Reading sessions and self-learning materials)

India Education Hamper

(Scholarship and food basket)

Clean Water Provision in Nepal

Antiviral Kit Distribution in India
Apart from sending the blessings yourself, you can also send Gifts of Hope in the name of your friends and families and send a heart-warming e-card to them via our website or Facebook. Are you willing to give the children a happy Christmas?