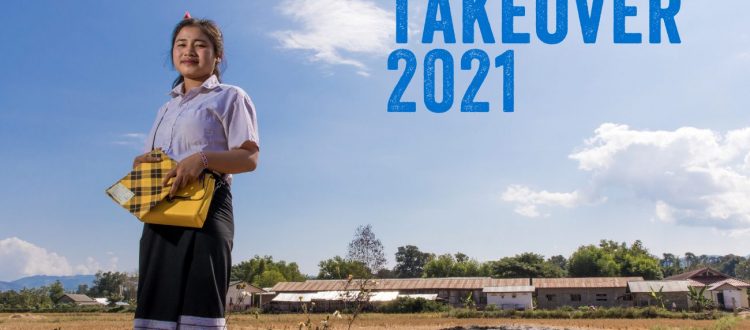 Apply to Girls Takeover 2021 to work with the senior management of Credit Suisse!
What is Girls Takeover?
Since 2016, Plan International has organised more than 5,200 Girls Takeover campaigns globally. Stereotypes hold girls back in how they see themselves, how they are treated and the opportunities they have throughout their lives. By occupying spaces and places where they are rarely seen or heard in, girls and young women demand actions and solutions to ensure all girls can learn, lead, decide and thrive.
We are honoured to collaborate with Credit Suisse and offer our participant a chance to work with Mr Carsten Stoehr, Chief Executive Officer of Greater China and Head of Asia Pacific Strategic Products at Credit Suisse. The girl will be given a chance to join a pre-board meeting with Mr Stoehr and the bank's Head of Corporate Citizenship, Asia Pacific, and learn about Credit Suisse's corporate citizenship strategy and business in the region. She will also meet senior staff across various functions, such as Diversity & Inclusion, Corporate Citizenship, IT and Sustainability.
Why Apply?
Below are some reasons to get involved in a Takeover:
Impactful: #GirlsTakeovers are an opportunity for local, self- identifying girls to meaningfully impact and contribute to an aspect of a company's work
Professional development: The takeovers present a two-way knowledge and professional development coaching exchange between the girl and the company's executives
Meaningful engagement: It's important that youth are engaged throughout all sessions and given the space to share their insights, learn, and ask questions
Introduction to Mr Carsten Stoehr
Please click here to learn more about Mr Carsten Stoehr.
Event Schedule (subject to change)
Date
Activities
15-26 September, 2021

Online Application

Application deadline: 26 September 2021

28 September, 2021

(Mainly AM session)

Online Interview
30 September, 2021

Event Briefing by Plan International Hong Kong

Introduction of Plan International and Girls Takeover

4 October, 2021
Zoom Meeting with Chief Information Officer of Credit Suisse
7 October, 2021

Girls Takeover Event Day

Participate in a pre-boarding meeting on corporate citizenship strategy with Mr Stoehr
Meet senior staff across corporate functions

October 2021

Post-event Recap

The participant will be required to design a social media post and submit a report to recap the event and learnings
Quota
One successful candidate will be selected from the pool of applicants
For any enquiries, please contact our Communications Officer Carol Lau at 3405-5339 or [email protected]