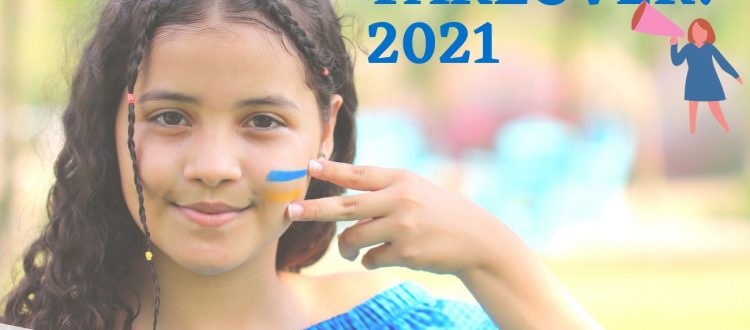 Want to be Part of the Senior Management in Facebook? Join Girls Takeover 2021 Now!
If you are a girl aged 15 to 20, you are cordially invited to join Girls Takeover 2021 to build a safe online environment for female so that they can be free from cyber harassment and abuse!
What is Girls Takeover?
Since 2016, Plan International has organised more than 5,200 Girls Takeover campaigns globally. By occupying spaces and places where they are rarely seen or heard, girls and young women demand actions and solutions to ensure all girls can learn, lead, decide and thrive.
Since the outbreak of COVID-19, girls and adolescents from around the world have moved their classroom from school to internet. While enjoying the convenience and opportunities, we have to be aware of the risks. The more time girls and adolescents spend on internet, the higher chance for them to receive unhealthy and inaccurate information and even experience online harassment or abuses. Thus, the theme of Girls Takeover 2021 is responding to the cyber crisis under the pandemic. We hope that girls and adolescents can be benefited from the convenience of using internet without being intimidated by negative information and experience.
We are honoured to partner with Facebook this year and offer our participant a chance to take over the position of Ms Jayne Leung, Vice President, Head of Greater China,  Facebook. The participant will be able to understand and explore more about how Facebook can keep cyberspace safer and more secure for female and other minority and underprivileged groups, and allow them to use internet without facing the risk of online violence and harassment and empower them to find more opportunities for career and business.
Moreover, the participant will be able to build a better and safer online environment for girls and adolescents through proposing concrete actions to one of the most influential social media platforms around the globe. Apart from gaining knowledge and experience in leadership and promotion skills on social media, the participant can also arouse public awareness on harassment and the overflow of unhealthy content on the internet.
Introduction to Ms Jayne Leung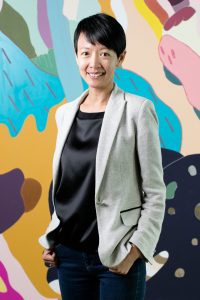 Jayne Leung is the Vice President and Head of Greater China at Facebook. Based in Hong Kong, she oversees Facebook's business of this dynamic region. She leads the teams across the region, and is responsible for accelerating small and big businesses to build strong effective business growth through Facebook's innovative technologies.
With two decades of experience in the media and advertising industry, Jayne is a game changer, and has witnessed up-close the fast changes that industries have experienced over the years. In 2010, Jayne joined Facebook and setup the Hong Kong office. She was the first employee in Hong Kong, and helped to build Facebook's teams and grow businesses from scratch since then.
In other respects, Jayne is a strong advocate for female leadership in the technology industry. In 2016, Jayne brought Facebook's signature leadership program #SheMeansBusiness to Hong Kong and Taiwan. Over hundreds of female-led brands and 10,000 entrepreneurs have participated in this program.
Event Schedule
Date

Activities

23 July – 4 August 2021

Online Application

Application deadline: 4 August 2021

6-7 August, 2021

Interview

13 August, 2021

Event Briefing by Plan International Hong Kong

Introduction of Plan International, Girls Takeover and the event theme.

Mid-August 2021 (TBC)

Online Workshop by Facebook

Introduce Ms Jayne Leung's work and Facebook's current policies and guidelines about online harassment and abuses.

Late August – Early September 2021 (TBC)

Girls Takeover Event Day

The participant will host a meeting as Vice President, Head of Greater China and lead the discussions on bettering and implementing current guidelines and policies with the Facebook team to secure female online safety. Discussions on the design of social media campaign which aims at reporting the work outcomes and arousing public awareness on the issue will also be carried out. Moreover, the participant will be able to exchange views with Jayne on the topic of women empowerment too.

4-11 October 2021

Launching Social Media Campaign

Publish posts on social media platforms of Facebook and Plan International Hong Kong

October 2021
Post-event Recap

The participant will be required to submit a report on the event.
Quota
1
For any enquiries, please contact our Communications Officer Carol Lau at 3405-5339 or [email protected]
Sharing of Participants of Girls Takeover 2020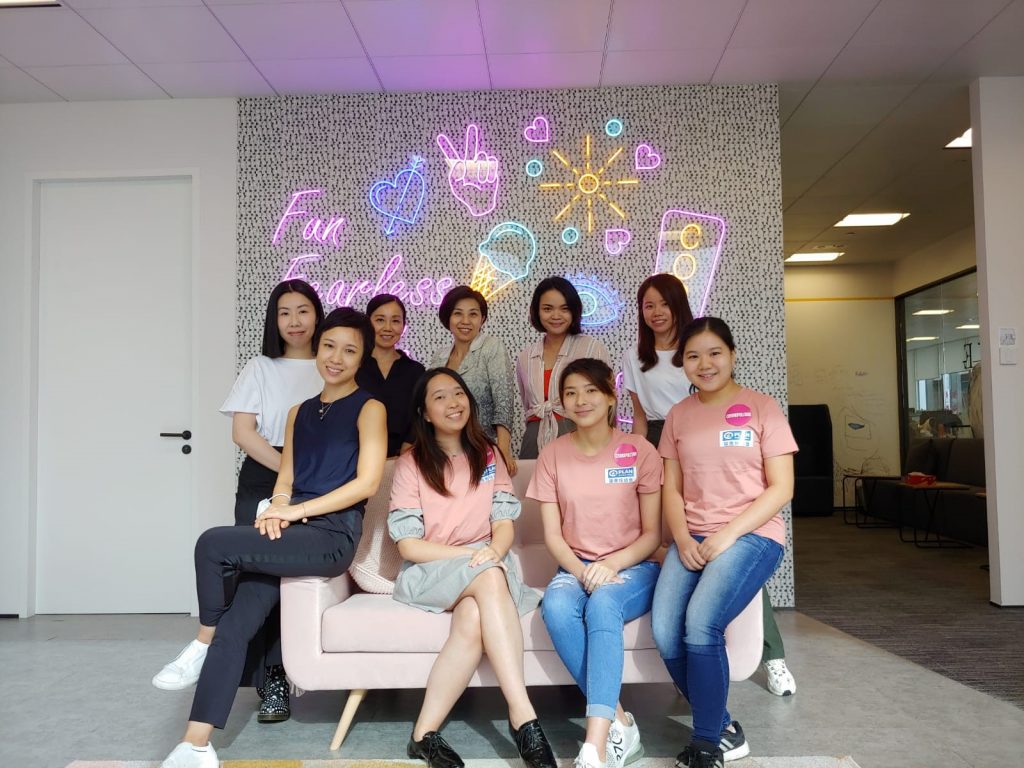 Female leader being taken over:Ms Amy Cheng, Vice President, Content, Cosmopolitan, ELLE and Harper's Bazaar (middle in the back)
"These girls were young, energetic and very interested in media work.  I was honoured to share my experience with the young generation to give them a first glimpse of real workplace.  The campaign was very meaningful and I hope the girls could fully utilise what they learnt in the future."
Quenby, Participant (2nd from right in the front)
"Not only did this experience allow us to spread the awareness of the problems girls face online, it also helped me grow as a person as I saw how responsible and dedicated the female leaders I met were."
Cotrina, Participant (2nd from left in the front)
"We were blessed to be supported by Ms Cheng and her colleagues, which made our project gain more attention than other student-initiated campaigns.  Also thank you for the Plan International team for being so supportive in leaving us room for decision making in the course of the campaign."
Janice, Participant (1st from right in the front)
"Younger generation, especially girls, were more vulnerable to online harassment in this technological era.  Actions, like education and set up relevant laws, should be in place to stop girls from being intimidated by cyberbullying and online harassment."
Click here to view event recap of Girls Takeover 2020