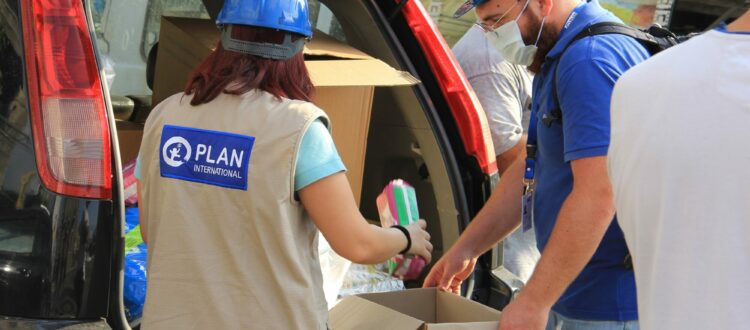 【Beirut Explosion】Lebanon is Making Progress on the Long Road of Recovery
On 4 August 2020, a huge blast shocked the people of Beirut, Lebanon's capital. The explosion, caused by over 2,500 tons of explosive materials stored unsafely at the port, has killed some 200 people, left around 6500 injured, 80,000 homes damaged or completed demolished.
The international communities have been helping Lebanese to regain their lives over the past several months. Yet, many are still struggling to survive the post-blast impacts and our continuous support is needed.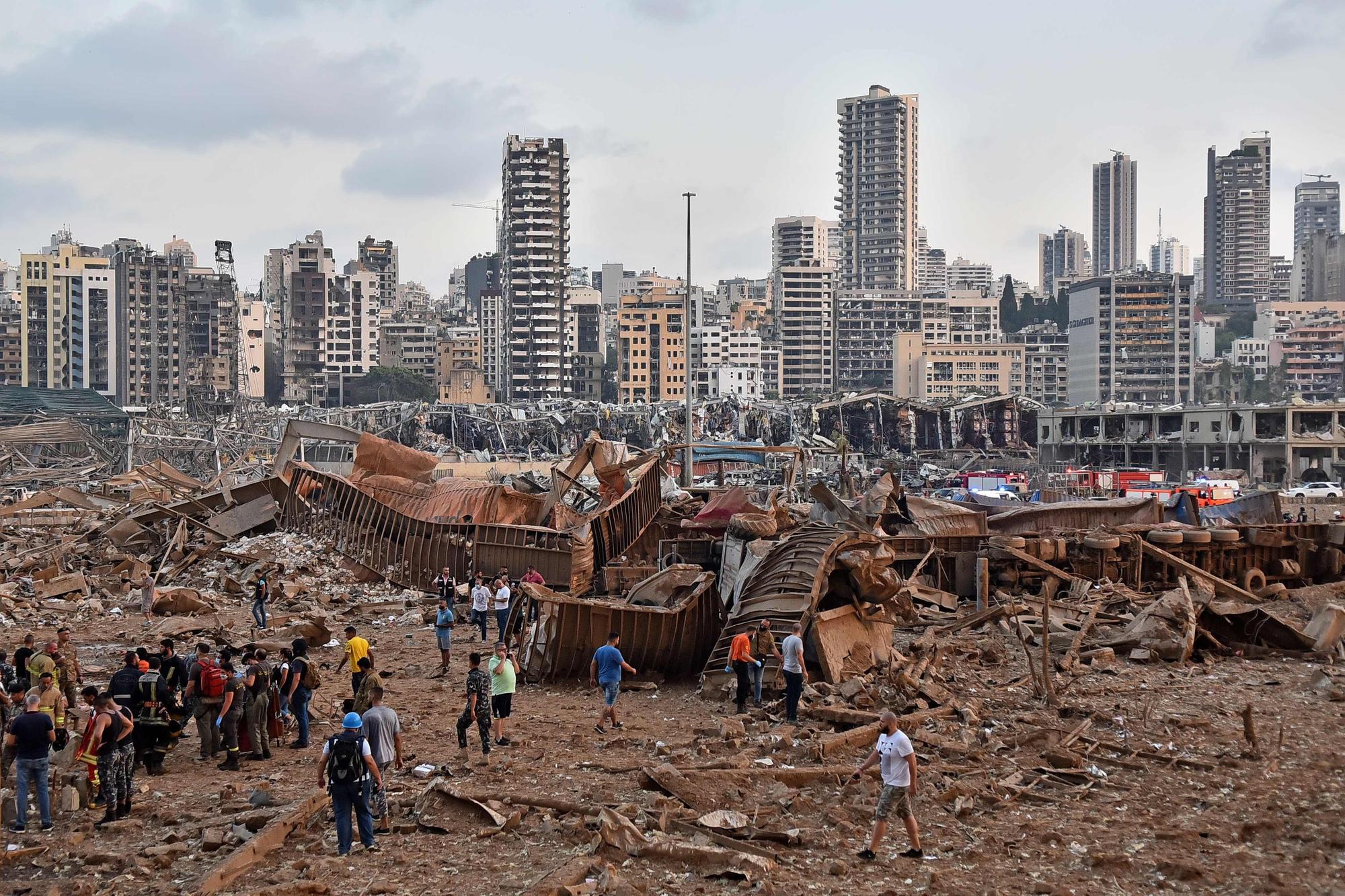 The Current Situation in Beirut
With deepening economic and political crisis, thousands of children and families are in need of humanitarian assistance. It is the biggest economic crisis in Lebanon's history, with two-thirds of households losing income, pushed 55% of the population under the poverty line and more than 20% could fall below the extreme poverty line.
Even prior to the blast, Lebanon is already suffering. Inflation was rising sharply and COVID-19 pushed nearly one out of three Lebanese into unemployment, people could not afford food, fuel, electricity and other basic supplies. The country with the highest per capita refugee population in the world, hosting 1.5 million Syrian and Palestinian refugees, could barely feed its people and more than half a million children in Beirut were at risk of hunger. Now, the situation is getting worse and international assistance will be the key to bring Lebanon back on track.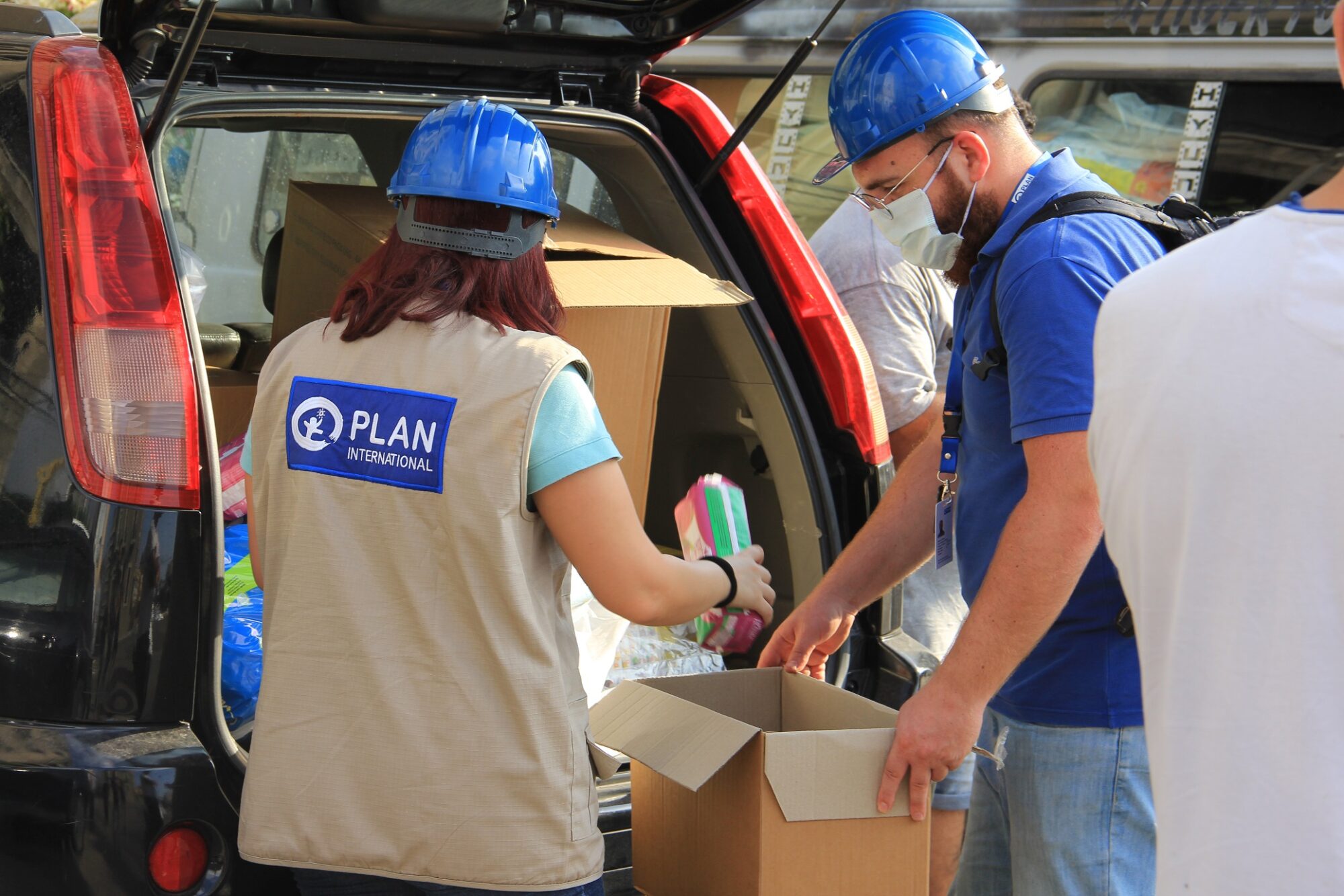 Vulnerable Groups Fighting to Survive
Children and women are often the most vulnerable to disasters. Having half of the city wrecked and no resources to rebuild their homes, many of them are living in unsafe apartments with no windows or living with their relatives. It puts girls and young women further at risk of gender-based violence due to the lack of security.
At the same time, 163 private and public schools were damaged in the blast, affecting 85,000 students. Together with COVID-19 lockdown, children are out-of-school and have no resources to get remote learning devices. No one can really tell whether the children can go back to school in the future.
Psychosocial wellbeing is another issue that we should pay attention to. Plan International and Rights to Play conducted a survey after the blast and found out that a lot of children, after witnessing or experiencing the blast, losing a family member or seeing their homes destroyed, have shown signs of trauma, extreme stress or change in behaviour. They are very likely to have post-traumatic stress disorder (PTSD) or anxiety and need continuous psychosocial support.
What have we accomplished so far?
With the generous donation from all over the world, Plan International has started our relief programmes right after the tragedy. Hong Kong office has raised over HK$650,000 and globally the donation to Plan International has reached HK$28 million dollars. Here are some of the work we have done.
Immediate Response
Distribution of sanitary pads to over 400 girls and women, diapers to over 700 babies and elderlies
Provision of food parcels and hygiene kits (including hand sanitiser, soap and face masks) to around 2,800 people
Video on social media to share post-blast parenting guidance
Continuing Support
Provision of psychosocial support to more than 360 children directly affected by the blast
Child protection case management to 83 children
Assessment on the psychosocial well-being of children
Emergency in-kind and cash assistance to over 450 beneficiaries, especially those who were injured in the explosion, coupled with support and follow-up by social workers
Distribution of 360 hygiene kits and food parcels to migrant workers
Provision of about 300 back-to-school supplies and Happy Classroom Kits
Distribution of over 600 education kits including leaflets about COVID-19, cyberbullying, health practices for online learning and parenting support to 34 schools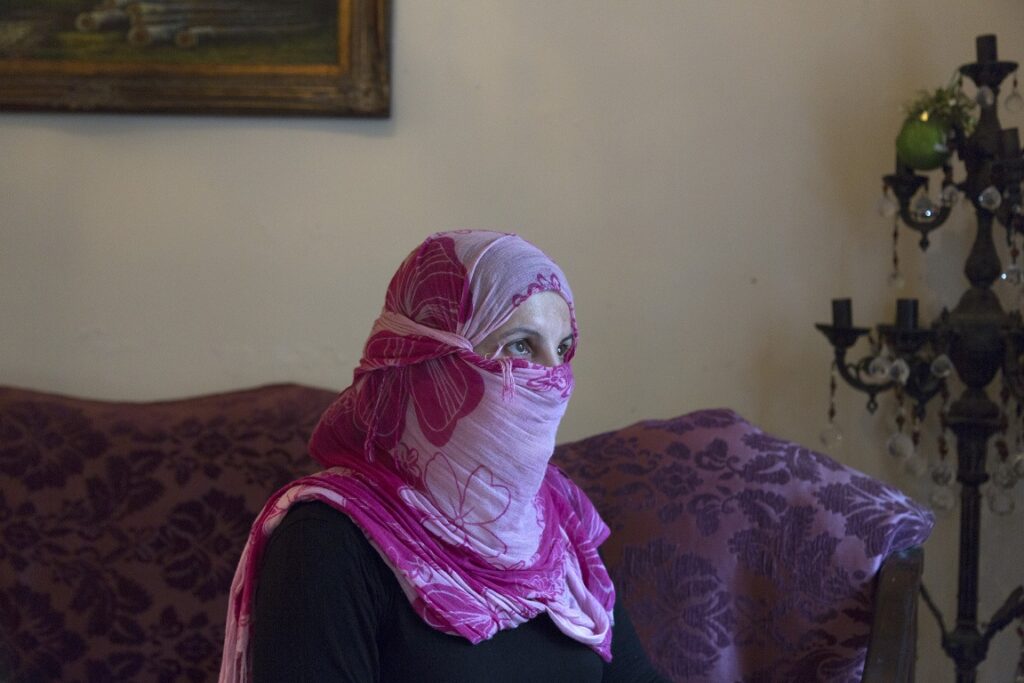 Aicha, 46, has two daughters aged 10 and 7, says there are too many people in need of assistance and she has never imagined herself asking and fighting for support from NGO to keep her children alive and fed. Plan International has been supporting Aicha and her family with the delivery of food parcels, hygiene kits and sanitary pads.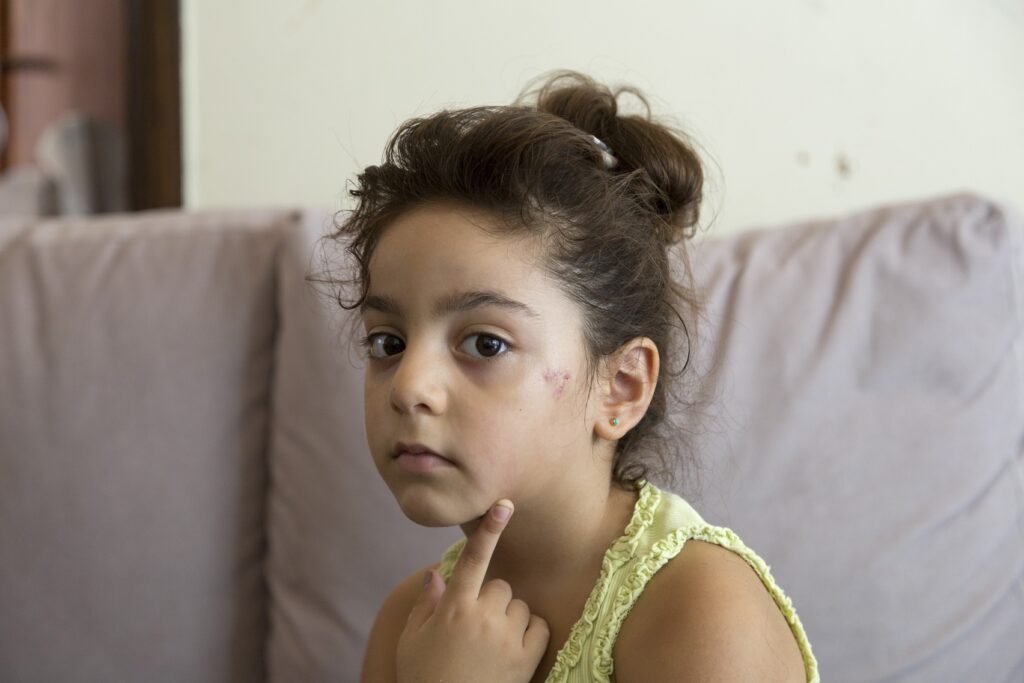 Five-year-old Maria was hurt in the blast. Not only her home was destroyed, her school was also completely knocked down. Now, Maria has to stay with a relative and she cannot return to school any time soon.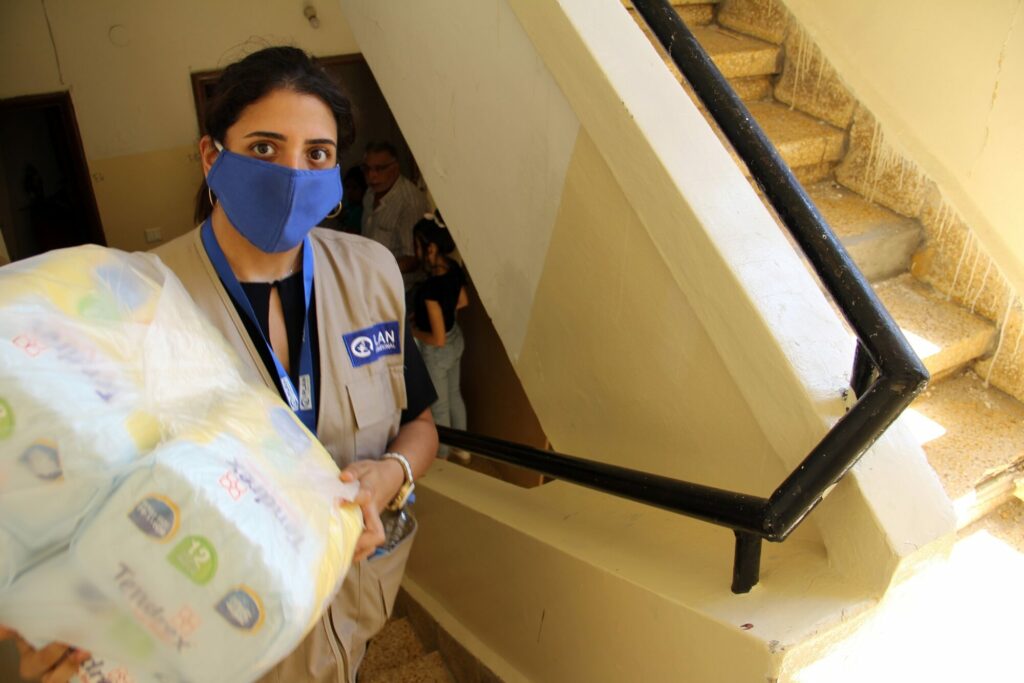 Plan International staff members distribute relief packs from house to house.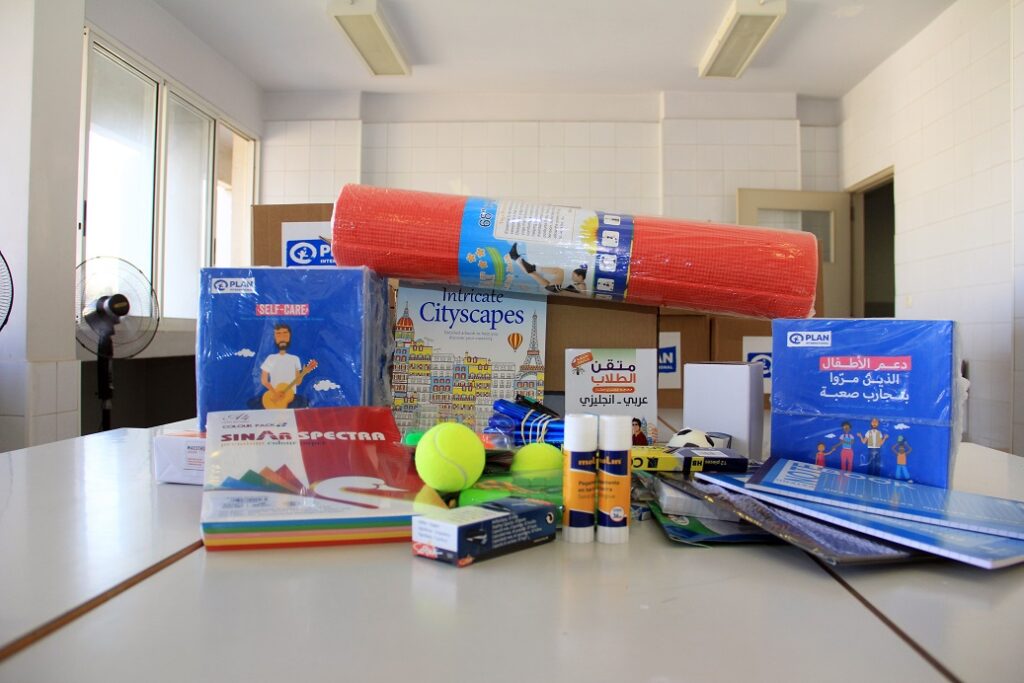 Education is an important part of childhood development. Plan International stresses on children education needs in our disaster relief plan so as to reduce the dropping out rate among the affected children 
We are not stopping here. More work has to be done!
In view of the situation, Plan International will continue our projects in Lebanon and some of the projects in different aspects are listed below:
COVID-19 Response
Distribution of hygiene kits to affected families, including soap, hand sanitisers and face masks
Distribution of over 600 more education kits to schools educating students and families on hygiene management and parenting under the influence of COVID-19
Education
Repair damaged school buildings and classrooms
Provision of learning equipment including stationery and electronic devices
Two schools, that have already been identified, will be used for rehabilitation learning programme
Psychosocial Support
Provision of continuous support to victims and case management
Provision of child protection services
Provision of support services and activities for over 800 children
In-kind and Cash Assistance
Provision of emergency cash assistance and hygiene kits to vulnerable families
Girls focusing programmes
Promotion of protection against gender-based violence
Supply of sanitary pads
Facing COVID-19 lockdown, as well as the political and financial crisis, Lebanon is on a long and rocky road to recover and needs unceasing international support. Plan International will continue to work with different parties to help the affected children and families in the country rebuild their lives.