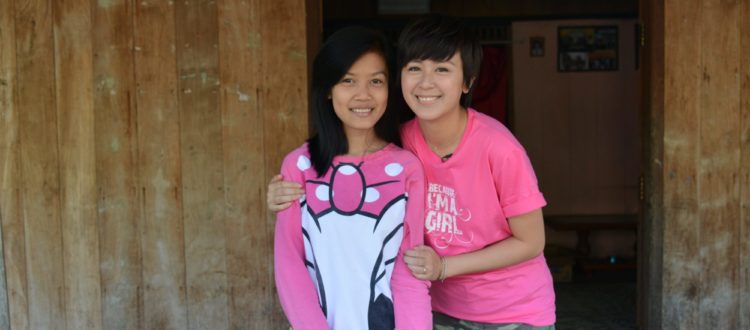 Leila Kong Visits Indonesia and Hope for an End to Child Marriage
Plan International Hong Kong's staff and ambassador Leila Kong went to Indonesia to visit some girls affected by child marriage in May,2015. They also visited Nurul Indriyani, ambassador of "Because I am a Girl", Plan Indonesia.
Nurul Indriyani: Determined to Fight Against Child Marriage
19 years old Nurul was Plan International's sponsored child and lives in Central Java province. In her village, people think that girls have not married before 15-year-old are miserable "expired virgins". Nurul strongly opposes child marriage and her motivation comes from her mother and grandmother's experiences: Her mother dreamed of becoming a nurse, however, she got married at 15 and dropped out of school; her grandmother got married at 12 and didn't complete primary school education. Nurul said:
I have determined to dispel the custom in my village.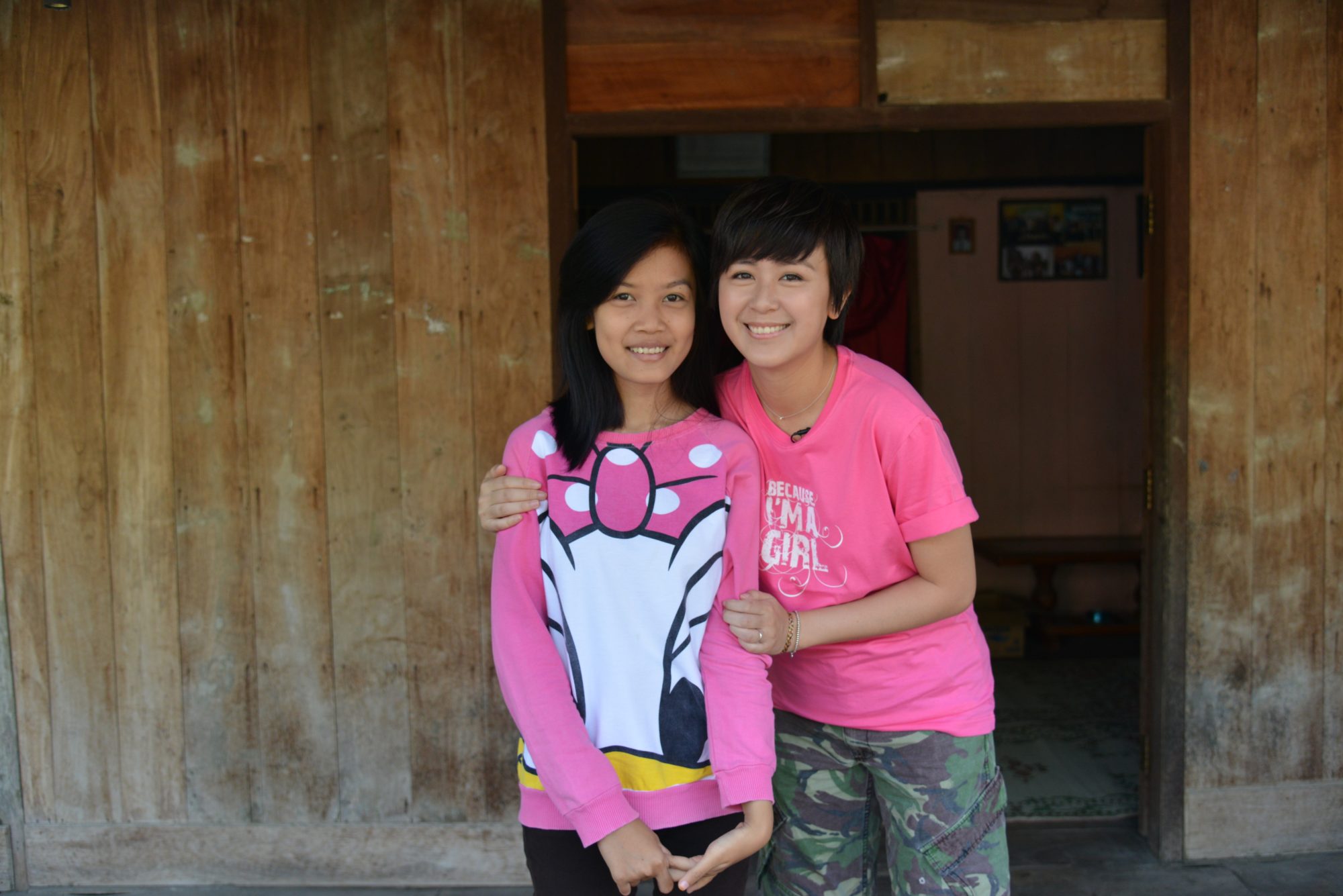 Plan International Hong Kong's ambassador Leila Kong visits Nurul.
In 2012, Nurul went to New York to attend the United Nation's celebration event of the "International Day of the Girl Child", where she presented the issue of child marriage and met with Malala Yousafzai, who is well known for fighting for women's right to education. Nurul has actively organized Children Forum in her village to promote anti-child marriage messages.
Nurul's academic performance is also very good. She got the first place in the graduation exam of junior high school and received a scholarship for high school.   She finished her high school education in May 2015 and won the Best Student Award. She is now studying in university.
 Musri Munawaroh: Victim of Child Marriage
Living in Central Java, Indonesia, Musri is the only child of her family. She was forced to drop out of school and get married at age 14. After the marriage, Musri refused to talk to or live with her husband. She still stayed in her parents' house and cried every day. She said:
I was very depressed and lost my freedom. My friends went to school but I had to stay at home.
Luckily, four months later, her parents finally agreed to her divorce. The village custom is that married girls cannot continue to study, but luckily with the support of her principal, Musri was able to go back to school. Her dream is to become an outstanding teacher and make her village more prosperous.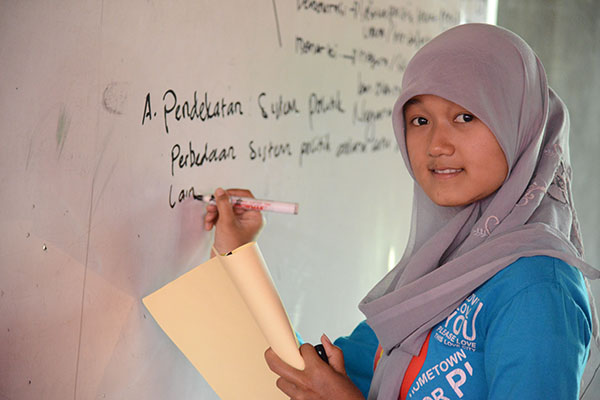 Musri is very happy to go back to school.
By sponsoring a girl or donating to Girls Fund, you can make a real difference in the lives of girls around the world!
Sponsor a girl