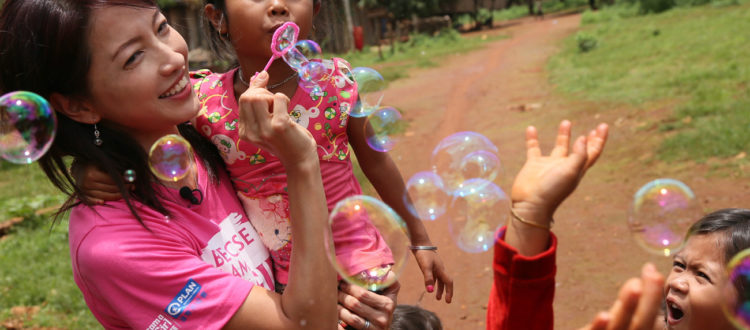 Jo Ngai Yee Shan Visits Child Brides in Cambodia
Plan International Hong Kong's Because I am a Girl ambassador Jo Ngai Yee Shan visited some girls affected by child marriage in Cambodia in 2016.
Sanuth: Sacrificing Herself for Brother's Education
Living in a remote village in the northeast part of Cambodia, Sanuth had to quit school and get married when she was 16, bearing the burden of taking care of her family at a young age.
Sanuth enjoys school life. However, because of poverty, she had no choice but to sacrifice herself. In her village, it is a common practice for the husband to move to his bride's house after marriage. "My husband can help with the farm work and make money. This allows my brother to continue his study," Sanuth said in tears.
Sanuth sacrificed her future in order to let her brother attend school. Jo was deeply touched to tears by Sanuth's selflessness, 'Girls in developing countries never take education for granted. They treasure the opportunity to go to school and understand that education is the only way to change their fate. Yet because of poverty, they are forced to marry at a young age, sacrificing their future for their family's better livelihood. Living in prosperous Hong Kong, our life is incomparable with theirs.'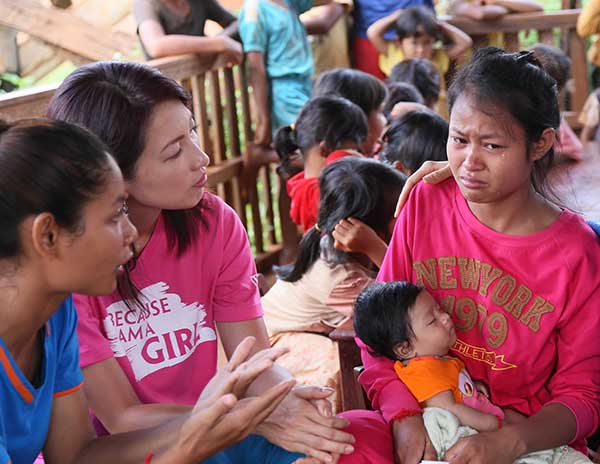 Sanuth had no choice but to get married early. Jo is very sad about her experience.
Life is tough; however, Sanuth tries her best to help others. From Monday to Friday, Sanuth works as a volunteer teacher in a kindergarten supported by Plan International. She brings her daughter to work and teaches children the local language. Sanuth said,
If I had a choice, I wouldn't have got married that early. In the future, I will try my best to ensure my daughter can go to school and won't get married early. I hope she can become a doctor and help the community.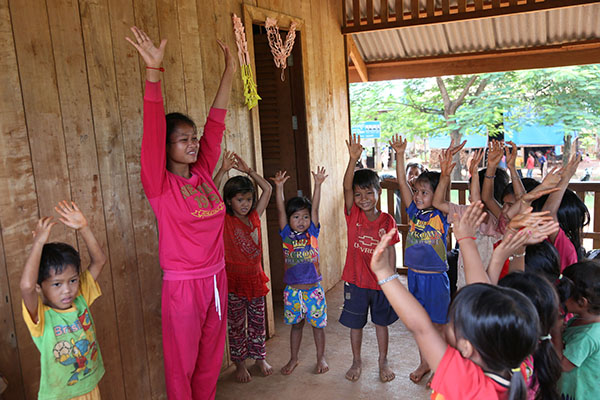 Sanuth works as a volunteer teacher in a kindergarten supported by Plan International.
Sa-In: Got Married Early and Suffered a Miscarriage
Sa-In lives in the border area between Cambodia and Vietnam. She is now 18 years old but only spent two years in school.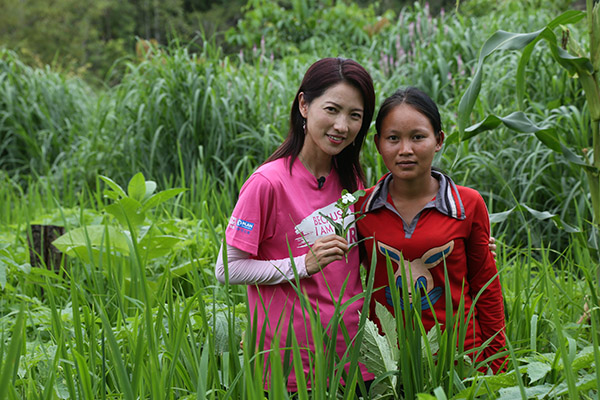 Jo visited Sa-in in the border area of Cambodia.
Sa-In's school was far away. To go to school, she had to walk for hours along rugged and muddy road. Her family is very poor and is heavily in debt. Sometimes they don't even have enough food to eat. When Sa-In was 16 years old, she had to drop out of school and get married, so she and her husband could farm together and make money to help the family.
Sa-In thought marriage could bring hope, however, life got even harder. She gets up at 7 in the morning every day to deal with the endless work: cooking, fetching water, farming, and house work… She could not enjoy any leisure time even during her pregnancy. Sadly the pregnancy ended in miscarriage at six months due to overworking and the lack of maternal care.
Sa-In regrets her decision to get married early,
I used to dream of becoming a nurse… Now I just hope my sister can continue her study and won't get married early.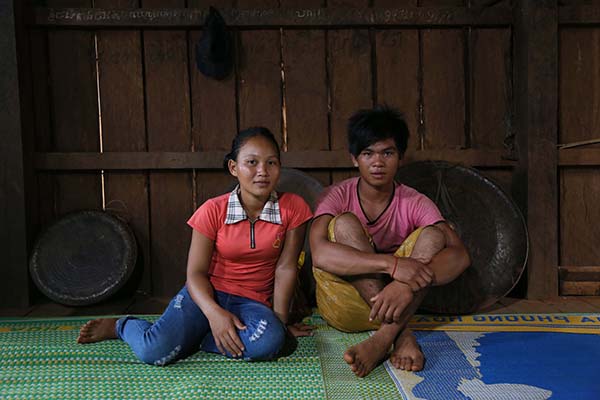 Life is hard for Sa-In and her husband. They are worried about the future.
Jo believes that every child should have the right to receive education, thus she is sorry to learn that girls are forced to drop out of school because of early marriage, 'I was deeply moved when I saw children learning with big smiles on their face and enjoying the lesson in classroom. It is a pity to see girls being forced to get married early due to poverty, losing their right to education, if not becoming teenage mothers.'
By sponsoring a girl or donating to Girls Fund, you can make a real difference in the lives of girls around the world!
Sponsor a girl