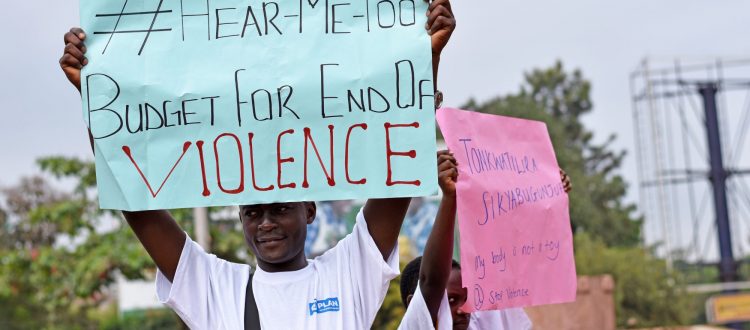 New Wave Of #Metoo Movement: Protect Girls' Bodily Autonomy and Eliminate Sexual Violence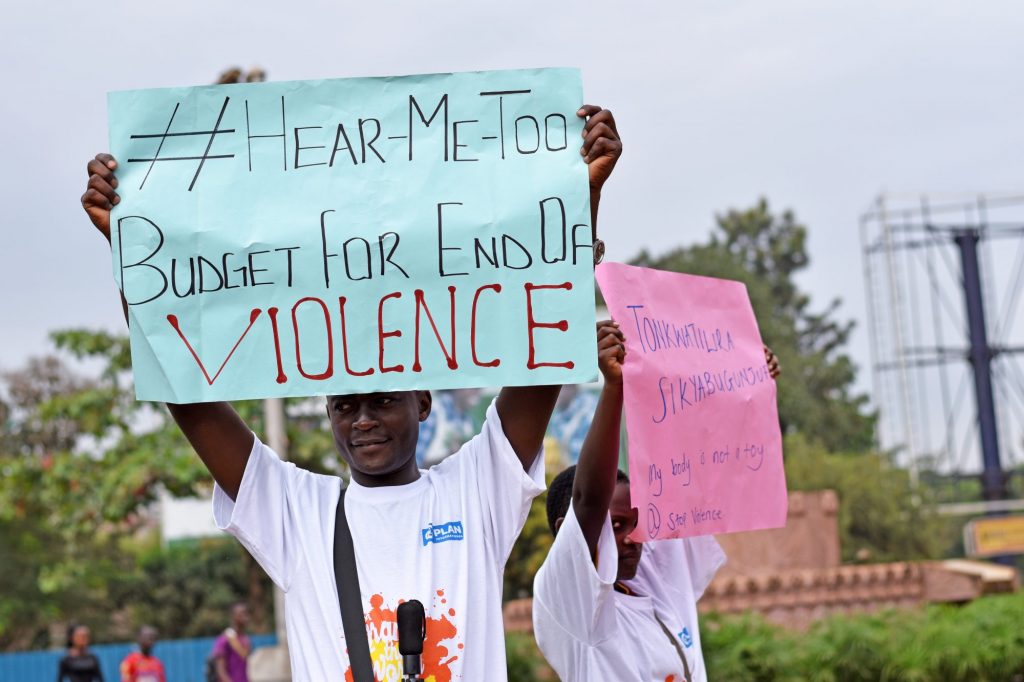 "Let's not just let this go." A line from a TV series is now credited with being the catalyst for Taiwan's new #MeToo movement. Countless survivors plucked up their courage to reveal their experiences of sexual violence. The alleged perpetrators came from various sectors ranging  from politics, business, education, entertainment, art, etc., and it also reveals the unchecked sexual harassment and sexual violence practices in society. Even in places with improved gender equality, sexual violence continues to occur in the workplace, on campus, and even at home. How can we eliminate the problem from the root and empower women and girls to regain their bodily autonomy?
One in Three Women Worldwide Has Experienced Sexual Violence
Sexual violence is considered to be one of the most common human rights violations. It refers to any person's attempt to use coercive means, including but not limited to, sexually offensive behaviour, words, and attitudes toward another person's body, including rape, sexual violence, sexual harassment, etc. According to a report by the World Health Organisation, it is estimated that one-third of women worldwide, or approximately 736 million people, have experienced physical and sexual violence, which is particularly serious in developing countries. Even if they are seriously injured physically or mentally, less than 40% of women who have suffered seek help. Not until the survivors of sexual violence revealed their scars, the spotlight was turned on the issue again.
Power Imbalances And Gender Inequality are at The Root of Sexual Violence
Why are women's bodily boundaries constantly violated? It is all about power imbalances and gender inequality. The concept of male superiority and female inferiority is still rooted in different cultures. Men are considered the centre of society, and women are obliged to provide benefits and services to men. Women's freedom, personal safety, and autonomy are often second-class. In societies where women's status is low, women are looked down on and are perceived as objects that can be manipulated. In countries such as India and Bangladesh, walking alone on the street is every girl's nightmare. Men arbitrarily engage in "Eve Teasing" on unmarried girls in public places, such as on the streets and public transportation, and even threaten them with rape or kidnapping.
Gender discrimination and inequality in society have further aggravated the power imbalances between men and women. Men generally have more power and higher status in the workplace, family and intimate relations. When in a power relationship between superiors and subordinates, such as teachers and students, or elders and juniors, perpetrators are more likely to use their identity and power to satisfy their own desires, ignore women's willingness, and commit sexual violence through threats, inducements, etc.
Eric, a 24-year-old from Uganda, was a perpetrator of sexual harassment before, shared his transformation after joining Plan International's project: "I used to think female as worthless and sexually harass many girls—catcall, touch them inappropriately, and demean them. It was the culture in the boda boda industry. But through Safer Cities, a project developed by Plan International, we were taught to be empathetic and started to see girls and young women in a different way: as our sisters, our mothers, and our wives. Our mentality changed. We are now motivated to fight for gender equality to build a safer living environment for girls and women."
Eradicate The Culture Of Gender Inequality And Defend Women's Bodily Autonomy
Sexual violence not only harms women's bodies but also their dignity, minds and futures, leaving them with trauma that will last a lifetime. Plan International believes that it is necessary to eradicate the culture of sexual violence from its roots through education. Not only is it important to teach girls how to protect themselves, but it is also important to change men's wrong perceptions towards women and learn to respect them. By providing education on sexual and reproductive health and rights, we hope to break the traditional customs of valuing boys over girls, build awareness of gender equality among children, teenagers, and parents, and engage more people to understand and protect women's rights. At the same time, it also actively empowers girls to defend their rights to body autonomy and set up their body boundaries so as to prevent the risks of sexual harassment, sexual violence, and sexual exploitation.
In Zambia, based on deep-rooted traditional culture, violence against women and girls is considered normal. Even if girls are beaten by their partners, their elders will advise them to keep silent. Through Plan International's "Generation Change!" project, women and girls in the community finally realised their rights to be free from violence. Chabala, the participant shared: "Now, parents will teach their children to have zero tolerance for violence. A boy has no right to assault a girl or rape her, and if, unfortunately, a girl encounters such a situation, they should report the case immediately."
Plan International is dedicated to protecting girls' rights from sexual violence and has carried out different programmes in developing countries to eliminate gender discrimination through education, such as:
Implemented the "Safer Cities" project in India, the Philippines, Vietnam, Uganda, Ecuador, etc., through different community workshops and trainings to challenge the misconception that men devalue women and allow young people to understand and discuss the issues of sexual violence in the community and express their opinions to the government, such as installing more street lights to reduce the chance of sexual crimes and cooperating with public transportation to establish protective measures to handle sexual harassment.
Implemented the "Generation Change!" project in Zambia, providing education on sexual and reproductive health and rights by setting up youth clubs in schools; training community leaders to change the deep-rooted patriarchal thinking, and raise girls' and communities' awareness of zero tolerance for sexual violence.
Empowered girls to claim their bodily autonomy and rights to be free from violence, reducing the risk of becoming a sexual assault victim.
Through advocacy and lobbying, we urged local governments to strengthen sexual assault laws and ensure effective implementation. With the active campaigning of Plan International and other organisations, the UK has amended its law and criminalised behaviour that constitutes "public sexual harassment.".
As of the fiscal year of 2022, 27.7 million girls benefited from our sexual and reproductive health and rights programme globally.
Countless survivors revealed their deepest sufferings and shared their unbearable experiences of sexual assault through the "#MeToo" movement, alerting the world of the importance of ending sexual violence. In order not to fail them, we hope that everyone can stand with them and fight resolutely to end sexual violence. Plan International will also continue protecting girls' rights to safety and an equal life through different projects and practicing true gender equality so that more girls will no longer be victimised by sexual violence.