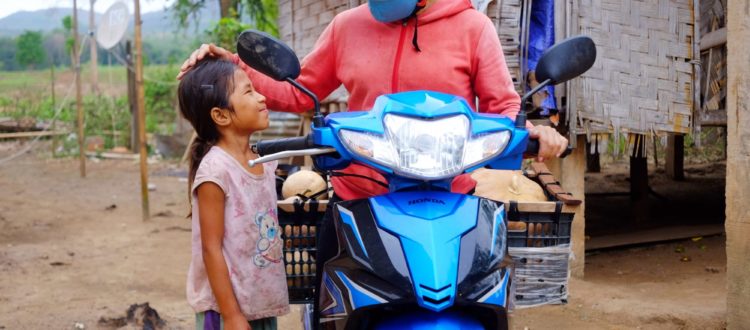 Pandemic Cannot Kill Intelligence- A Vietnam Mother Delivers Vegetables to Your Door!
As the COVID-19 pandemic emerges, food delivery services are flourishing everywhere. This business has also brought income to people who were struggling to sustain a living under the virus outbreak in developing countries. In Vietnam, whenever Yen Nhi, a 7-year-old little girl, hears the sound of motorbikes, she runs excitedly to welcome her mother at the front door of her house. Yen's mother is one of the couriers. She delivers freshly picked vegetables from farmers to different villages by her motorbike.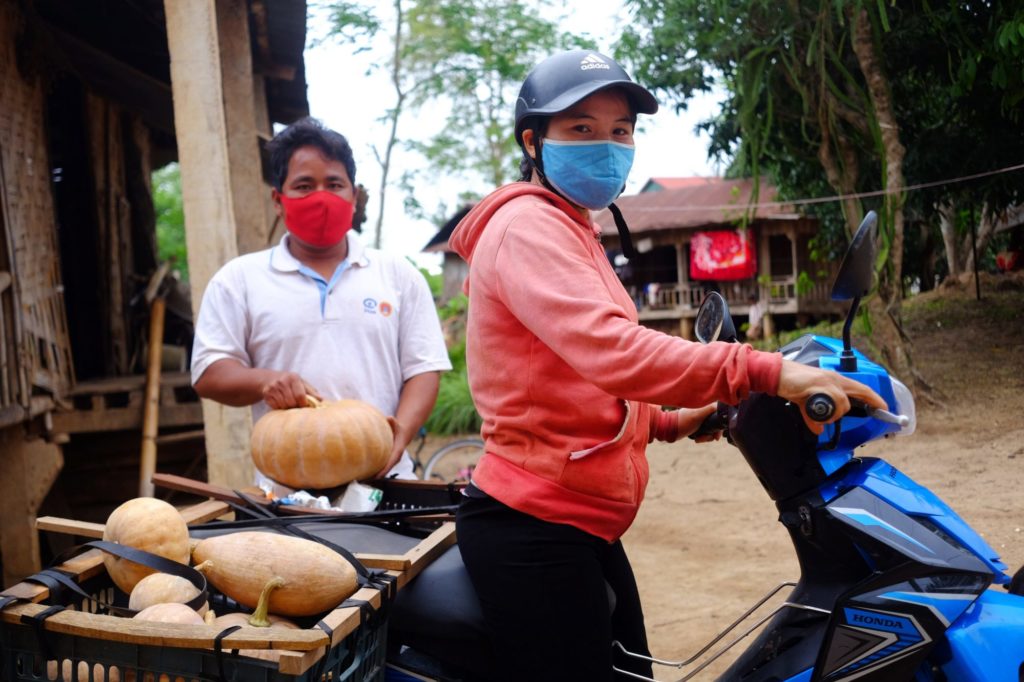 She arranges the deliveries in the morning so that she can spend more time with her children. Sometimes when she receives a lot of orders, she has to work whole day.
Opportunities Come to Those Who Are Prepared
Yen Nhi's younger brother is Plan International's sponsored child; however, the brother and sister are not able to go to school under the quarantine measures. At the same time, the measures have dragged their parents, who are farmers at the borders of Vietnam and Laos, into unemployment. Just as the family was going to lose all of the income, Phuc, mother of Yen Nhi, came up with an idea!
Phuc knows that farmers from different villages had failed to sell out their harvests because of the pandemic and the quarantine measures. It has created wastes and brought devastating effects on the farmers' income. Phuc saw the opportunity in it and decided to take all of her savings, that she accumulated in four years under Plan International's savings group, to start a small business. She set up an online selling platform, in which she helps the farmers to promote their products and sends the vegetables to the buyers by motorbike after receiving the orders. This not only reduces food waste and brings income to her family, but also provides food to farmers in need.
Since their son is a sponsored child, Phuc and her husband could take part in Plan International's business training and join the savings group. They were able to increase their financial autonomy and put what they have learnt into practice. "There is a difference between studying and practising. The training has given us confidence in starting the business and made us understand the importance of early preparation. If we did not join the group, we would not have had the fund to start the business," Phuc explained.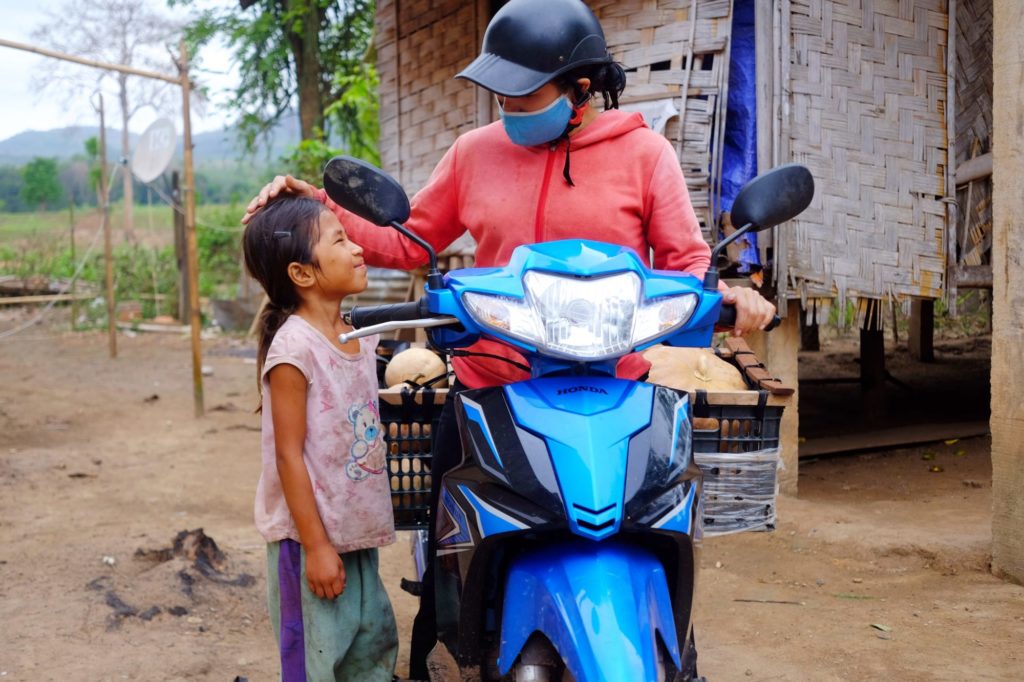 Phuc turned into a courier from being unemployed, giving her family hope.
Stay Hopeful and Strive Hard to Help Others
When Phuc first started the online platform, she encountered some obstacles. "I was not good at writing the descriptions and the pictures I took were not good enough. Luckily, the villagers trust us and know that our vegetables do not contain pesticides, so they are still willing to buy," Phuc said. She believes with the coaching of Plan International's staff, her marketing skills will improve.
Phuc now earns about $200,000-$500,000 Vietnamese Dong (equivalent to about HK$66-166) a day. She was already satisfied with this amount of income. When the virus goes away, my children will go to school again and I will continue the business. I will probably buy a new mobile phone to take better pictures, improve my marketing skills and make a living while helping other villagers," Phuc said. With her perseverance and Plan International's assistance, Phuc can help her family overcome difficult times as well as helping others, which is very encouraging.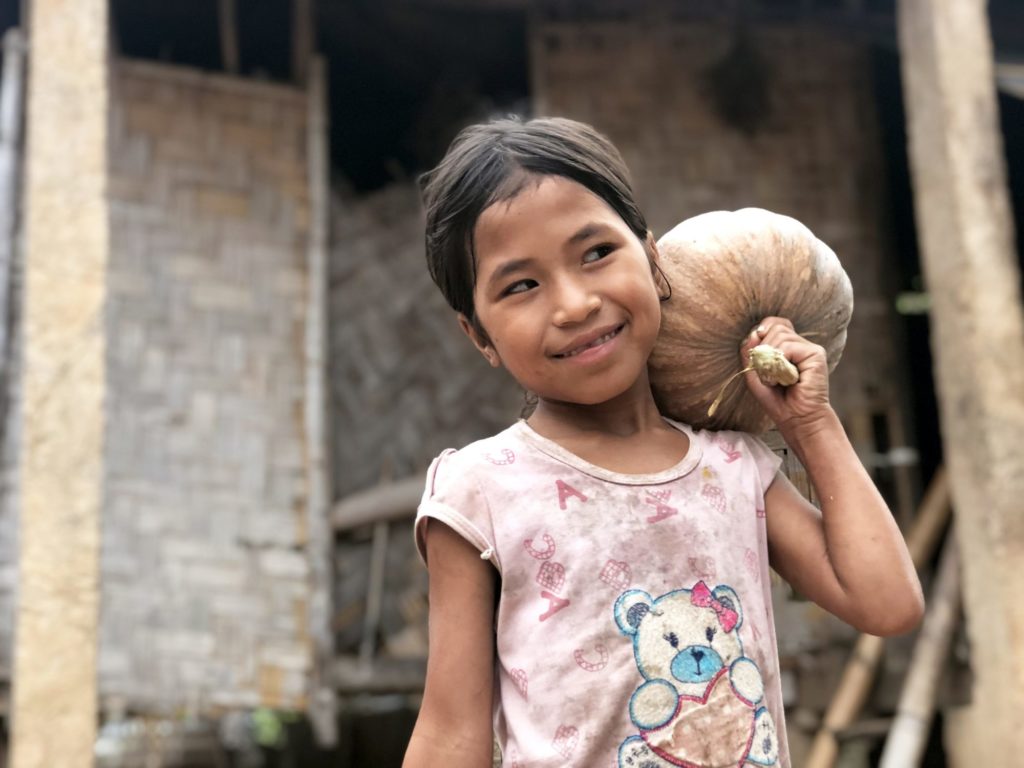 Yen Nhi is proud of her mother for setting up a new business and she is happy to get a piece of cake from mum every time she finishes work.