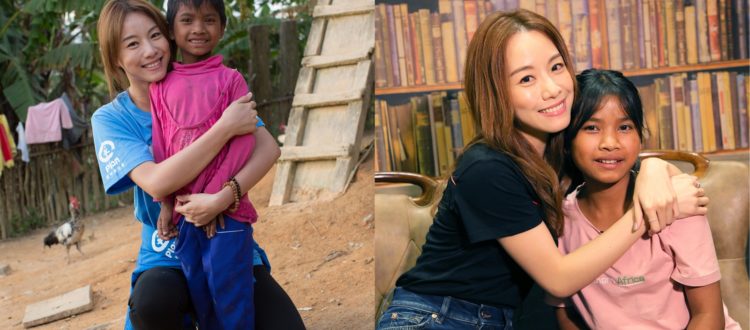 STEPHY WARMLY REUNITED WITH HER 'DAUGHTER' AFTER 6 YEARS
6 years is not a long period of time to many, but it is half of the life journey of Y Loan, a 13-year-old girl from a remoted and poor region of Vietnam. There is always light in every darkness and Y Loan has a special person accompanied her growing up in the difficult past 6 years. That is her foster mother – Stephy Tang, a renowned celebrity in Hong Kong.
Stephy took part in a visit organised by Plan International Hong Kong to Vietnam back in 2013 and witnessed the 7-year-old Y Loan filling her stomach with worms. She immediately decided to be Y Loan's foster mother at the scene that the decision has changed the life of Y Loan and created an everlasting bonding between the two. It is the 10th Anniversary of Plan International Hong Kong this year and a trip was arranged for Y Loan to visit Hong Kong. The mother and daughter were given the opportunity to reunite after 6 years of separation.
Shocked by worms eating scene made the sponsorship
The memory of the visit is still vivid in Stephy's mind. Y Loan lost her mother and elder sister in a flood when she was very little and her father remarried. It left her with her grandparents and limited food, so she had to rely on worms to survive. During the visit, Stephy joined Y Loan's 'worm hunting' in field. "I have always thought worms are disgusting and I escaped every time when I saw them. But these are the precious nutrition supply in Y Loan's eyes," Stephy reflected on herself and wanted to do something for the little girl. She decided to be the foster mother of Y Loan, to bring changes to her life that started this amazing journey of sponsorship.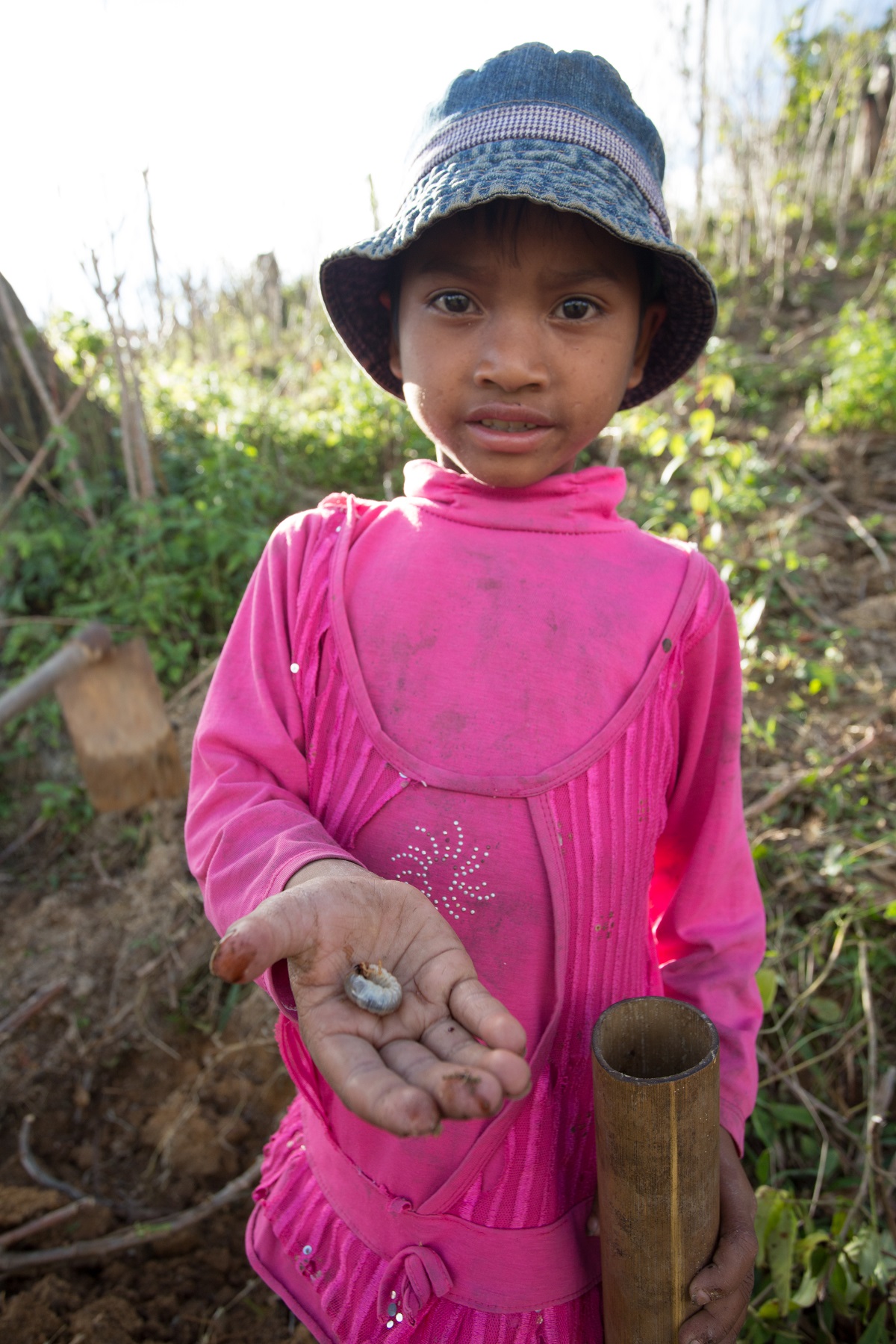 The 7-year-old Y Loan had to look for worms to eat which broke Stephy's heart back then.
Shared feelings inspire to provide a sense of security
Stephy believes it is fate which created a mother-daughter bond between them. "I felt that we were connected at the moment I met her and I have proved that right! We are meant to be mother and daughter, and that is why fate brings us back together today!" she said. Stephy related the feelings to her own experience of growing up in a single-parent family. "I was desperate for the love and caring from my mother, just like any another children, but she was busy working to support the family," she shared.
Sponsorship is much more than providing tuition fee and materialistic support, I think it is more important for us to offer a sense of security to the children. We have to show them there is somebody from afar who cares about them and will accompany them through all ups and downs. It is a belief Stephy has been upholding.
Unexpected day trip in Hong Kong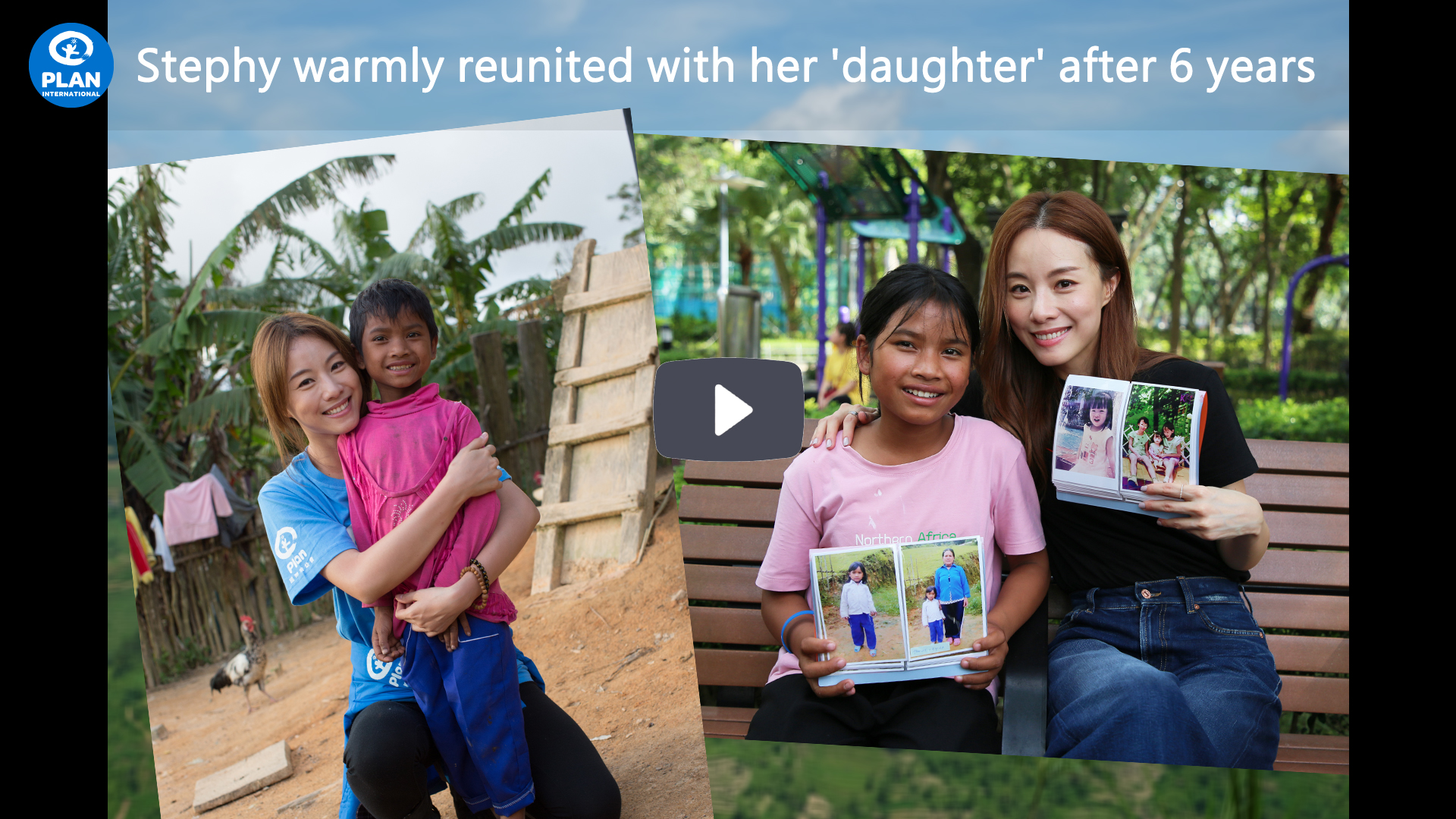 "I have never thought of having a chance to meet Y Loan again. It is amazing how her smile and the way she looks at you remain the same after 6 years." Y Loan brought Stephy to the field in the previous visit and it is Stephy's turn to search for a good feast this time. The two started the mother-and-daughter date with Stephy's childhood favourite – dim sum lunch.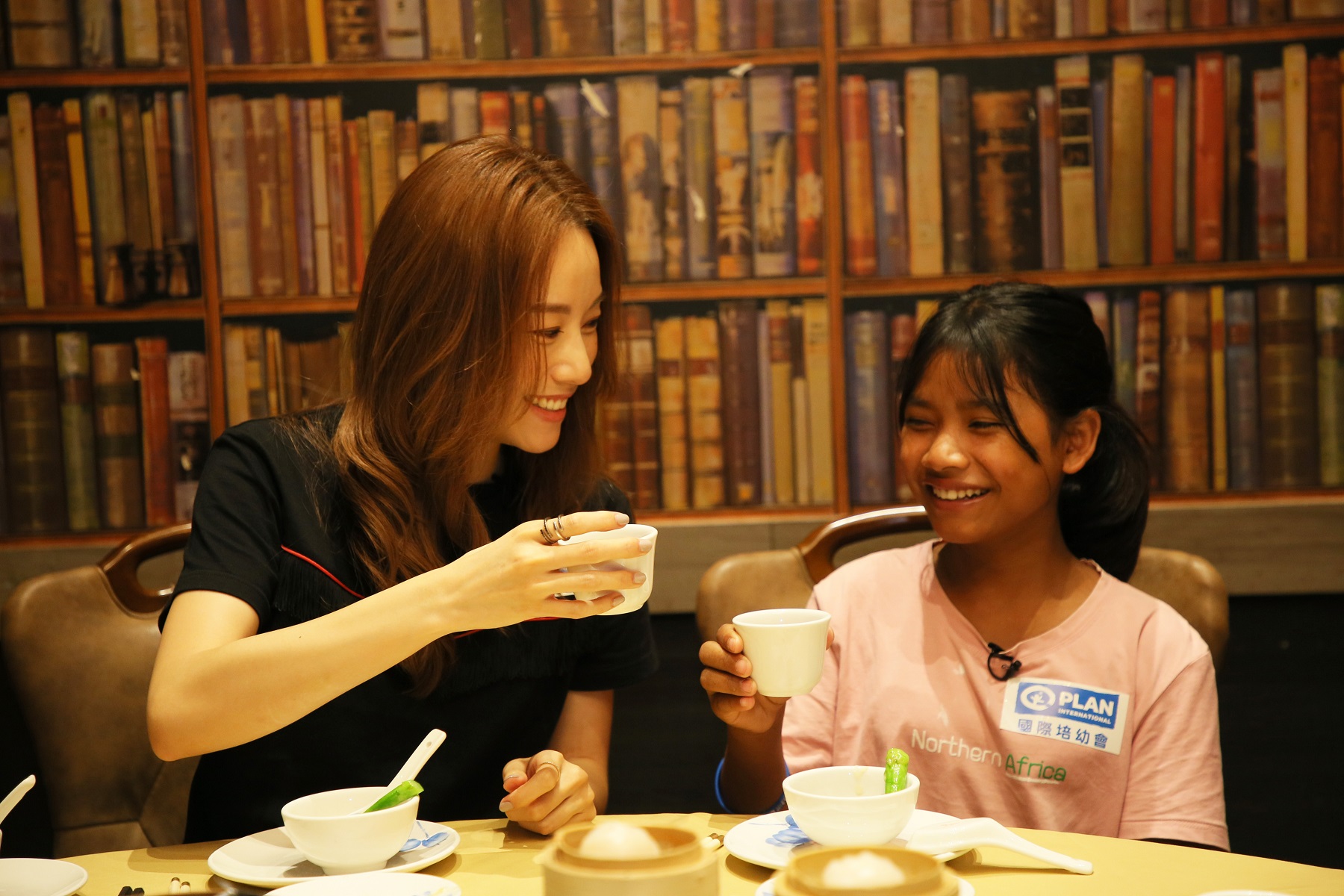 Stephy brings Y Loan to experience the 'yum cha' culture in Hong Kong.
After sharing her favourite food with Y Loan, Stephy led the way to show her a totally different side of the world. "Y Loan's world is very small and confined to the house or the community she lives in. It would be an unforgettable experience for her to explore the big city," Stephy said. In fact, the day trip was not only an eye-opening experience for Y Loan, it also provided an opportunity for Stephy to relive her childhood. It has been a long time since the last visit to a playground or ride on a tram. It was Y Loan who made these possible.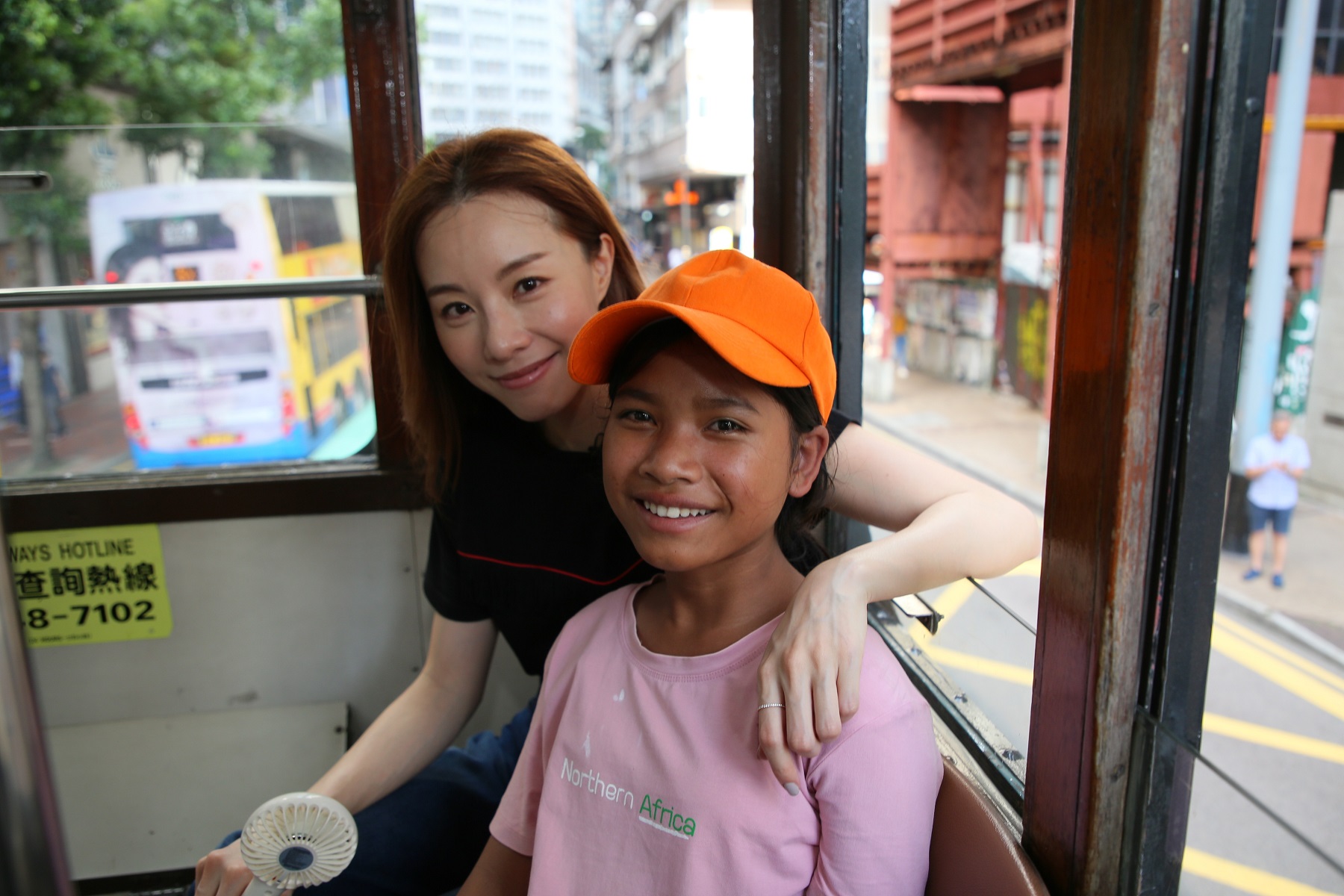 Stephy thanks Y Loan for giving her a chance to ride on a tram again.
Witnessed the tremendous growth of her daughter
The reunion was definitely exciting. However, Stephy felt rather touched than excited to see Y Loan growing up healthily. "When I embraced her with my arms 6 years ago, she was so tiny, probably lacked nutrition. But she looks very strong and healthy now. Watching her go to a boarding school reminds me of the right decision I made that day." Stephy said. With the support from Stephy, Y Loan receives education, seeding and trainings on farming skills. She is now living a better life. Plan International has also built schools, water and sanitary facilities in her community, benefiting more and more children.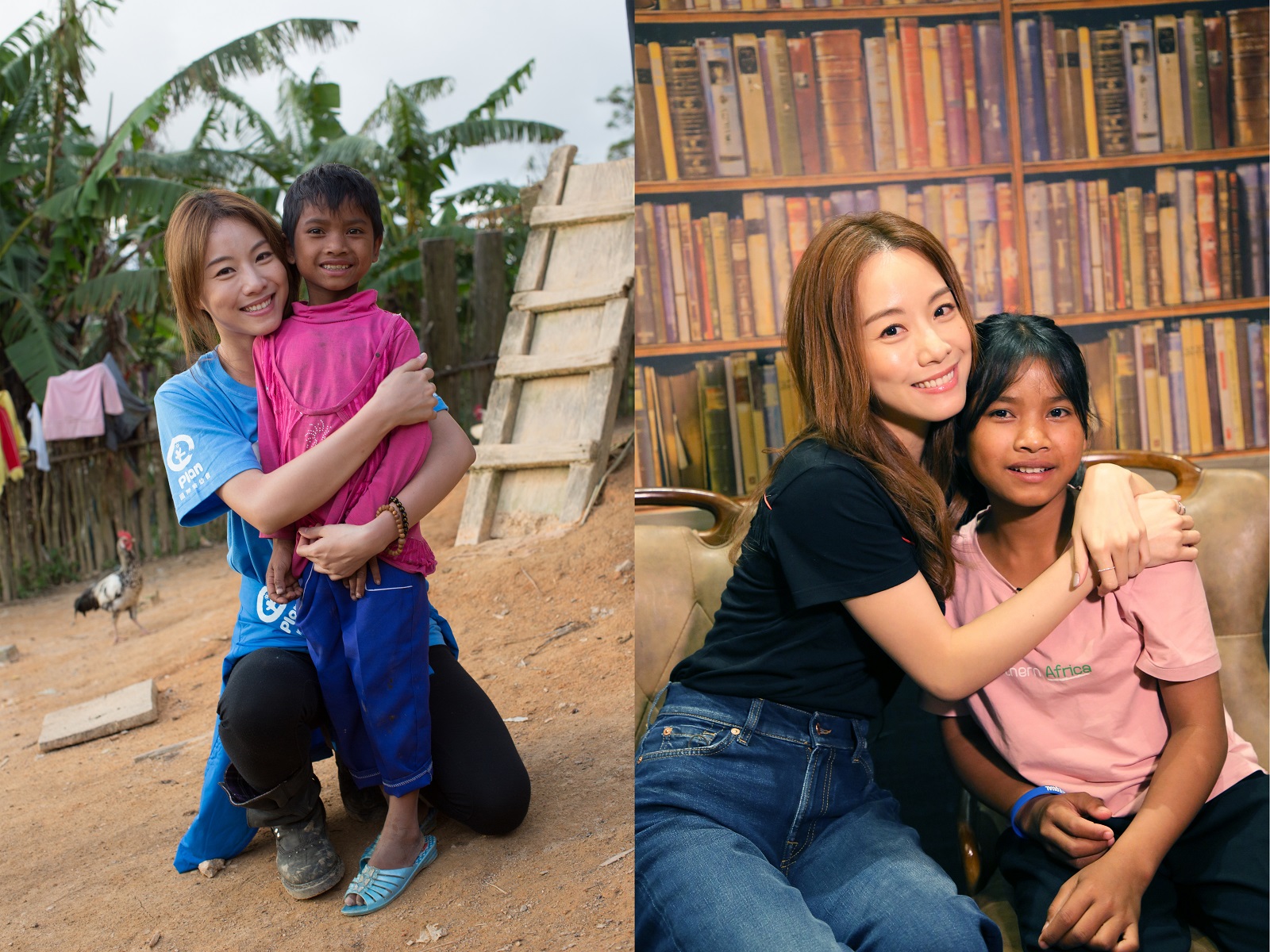 Stephy is touched to see skinny Y Loan grow up happily and healthily.
At the end of the trip, Y Loan promised Stephy to study hard and visit Hong Kong once again when she succeeds. Stephy said she is more than excited to go shopping with Y Loan next time.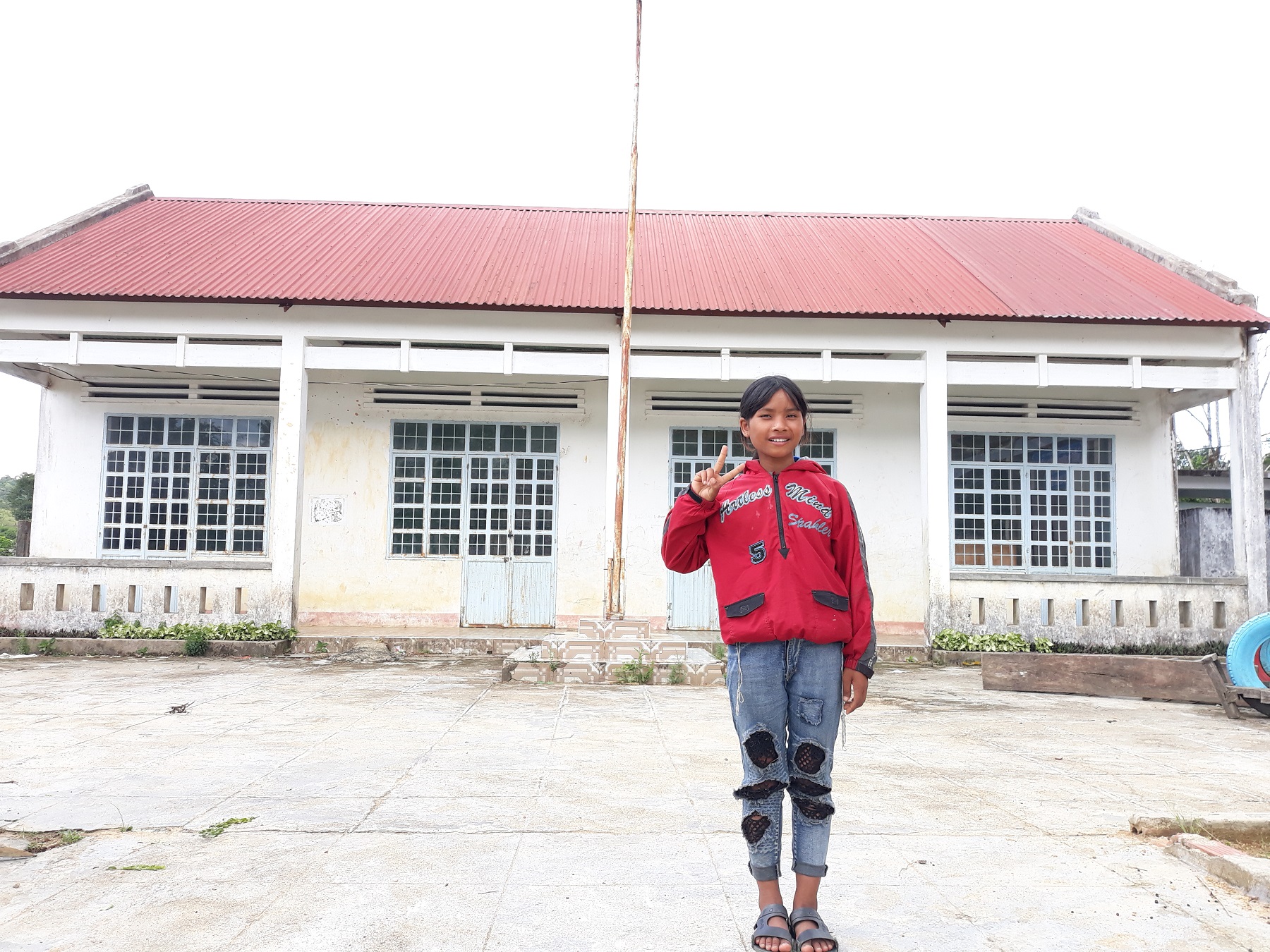 Plan International has built a few more schools in Y Loan's community, providing opportunities for children to receive education.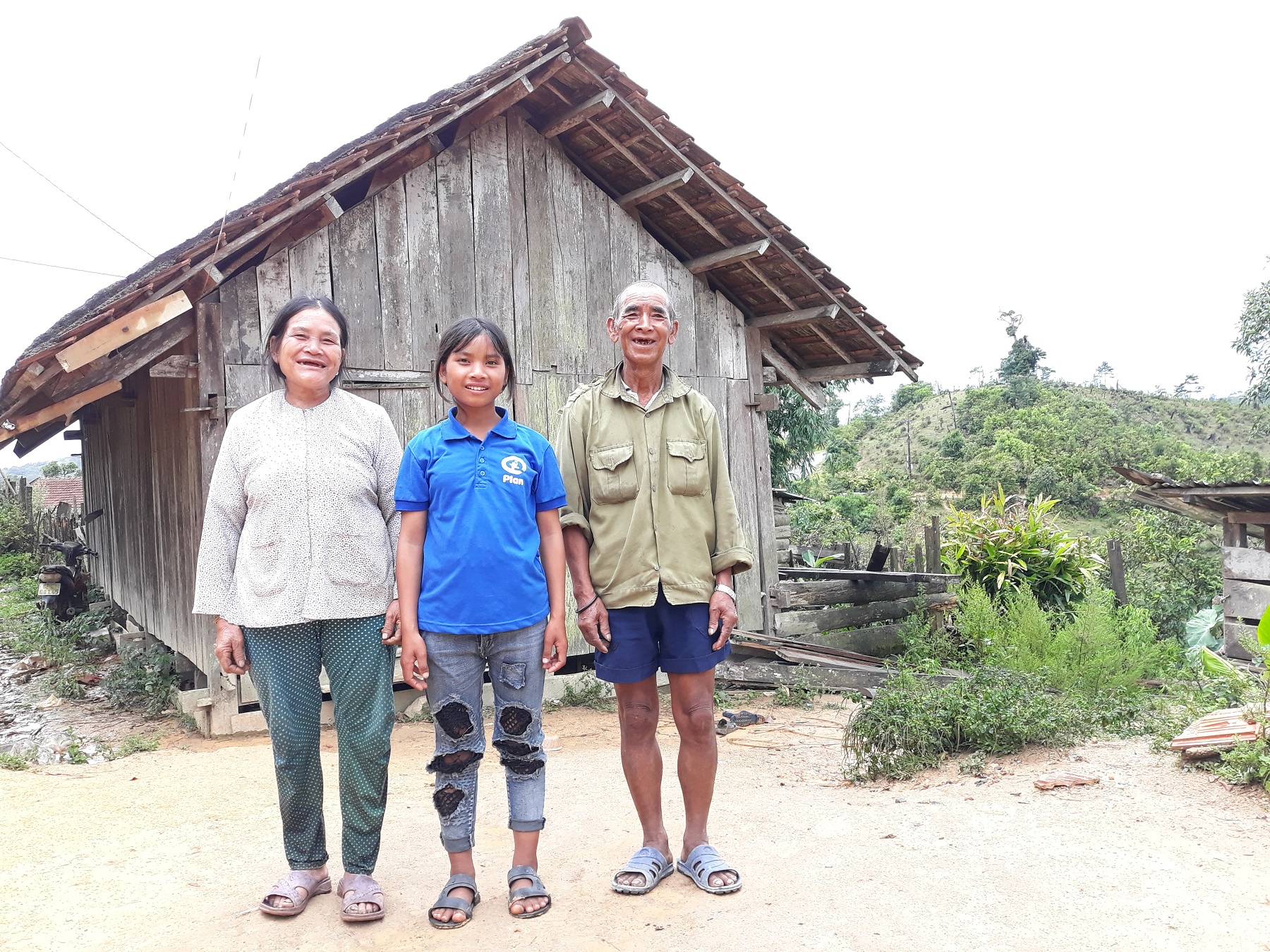 With the help of her grandparents, Stephy and Plan International, Y Loan strives for her best to have a bright future. 
Sponsor a girl and make their dreams come true
With HK$8 a day, you can sponsor a girl like Stephy does, helping children and their families to live a better life and get out of poverty.
Sponsor Now