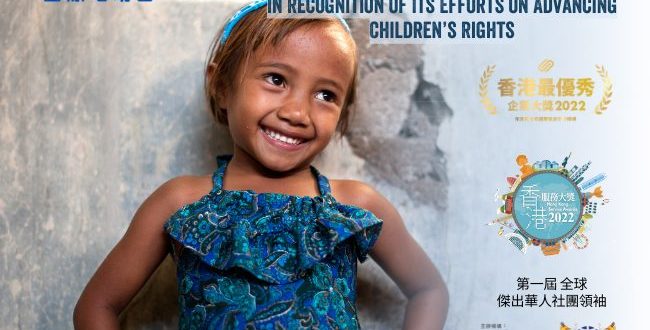 Plan International Hong Kong Honored with Several Awards In Recognition of Its Efforts on Advancing Children's Rights
Just entered its 85th year, Plan International has been supporting children and their families as well as communities to improve their quality of life so that they can move out of poverty and attain self-reliance, in six main areas including education, early childhood development, ending violence, sexual and reproductive health and rights, skills and decent work and young people driving change. Plan International is also committed to promoting girls' rights through eliminating child marriage, female genital mutilation; and gender-based violence, so that girls can learn, lead, decide and thrive, and be free from injustice and oppression. Plan International Hong Kong has been developing local child safeguarding programmes in recent years to prevent child abuse and transform  Hong Kong into a Child Safeguarding City. Earlier, we were delighted to receive several awards recognising our efforts in advancing children and girls' rights.  Our Chief Executive Officer, Dr. Kanie Siu was presented with a leadership award in the recognition of her efforts to promote children's rights and development over the years.
Organised by CORPHUB, the annual Most Outstanding Awards aims to give recognition to the excellent achievements and contributions made by outstanding local and international companies in a variety of fields. This year, Plan International Hong Kong has been first nominated and awarded the "Most Outstanding International Child Care Charity Organisation of the Year". We will continue to pool more resources to make a greater impact everywhere and actively work for the benefit of more children in need around the world.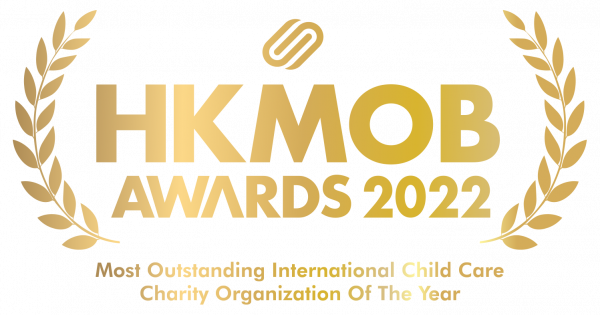 In addition, Plan International Hong Kong has been honored with the Hong Kong Service Awards – "Charitable Organisation Award" by East Week for the fourth year; and our ambassador, Annie Liu, who has been supporting Plan International Hong Kong for many years, was also awarded "Charity Star" this year.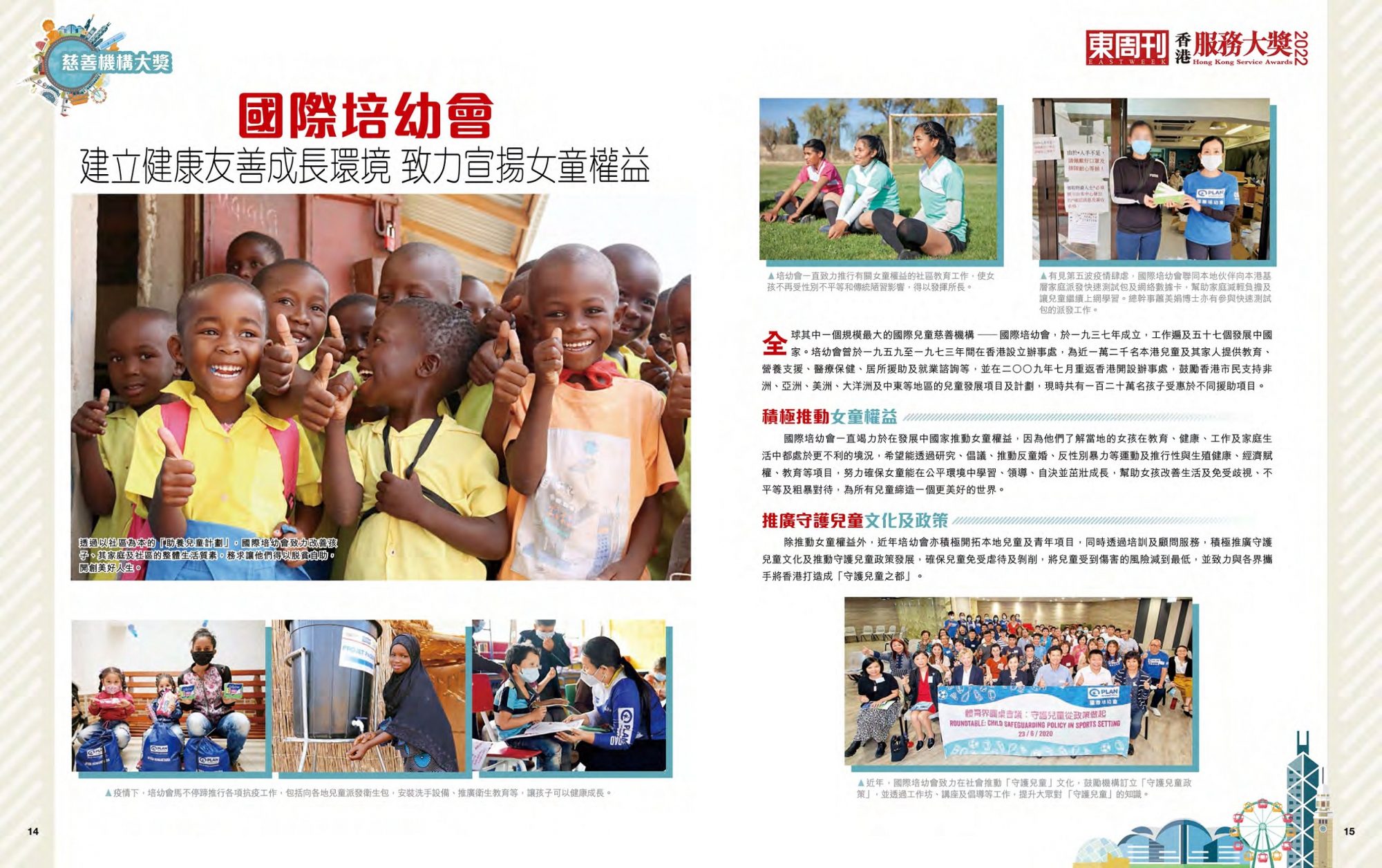 Plan International Hong Kong has been honored with the Charitable Organisation Award by East Week for the fourth year, a recognition of the organisation's efforts in promoting children's rights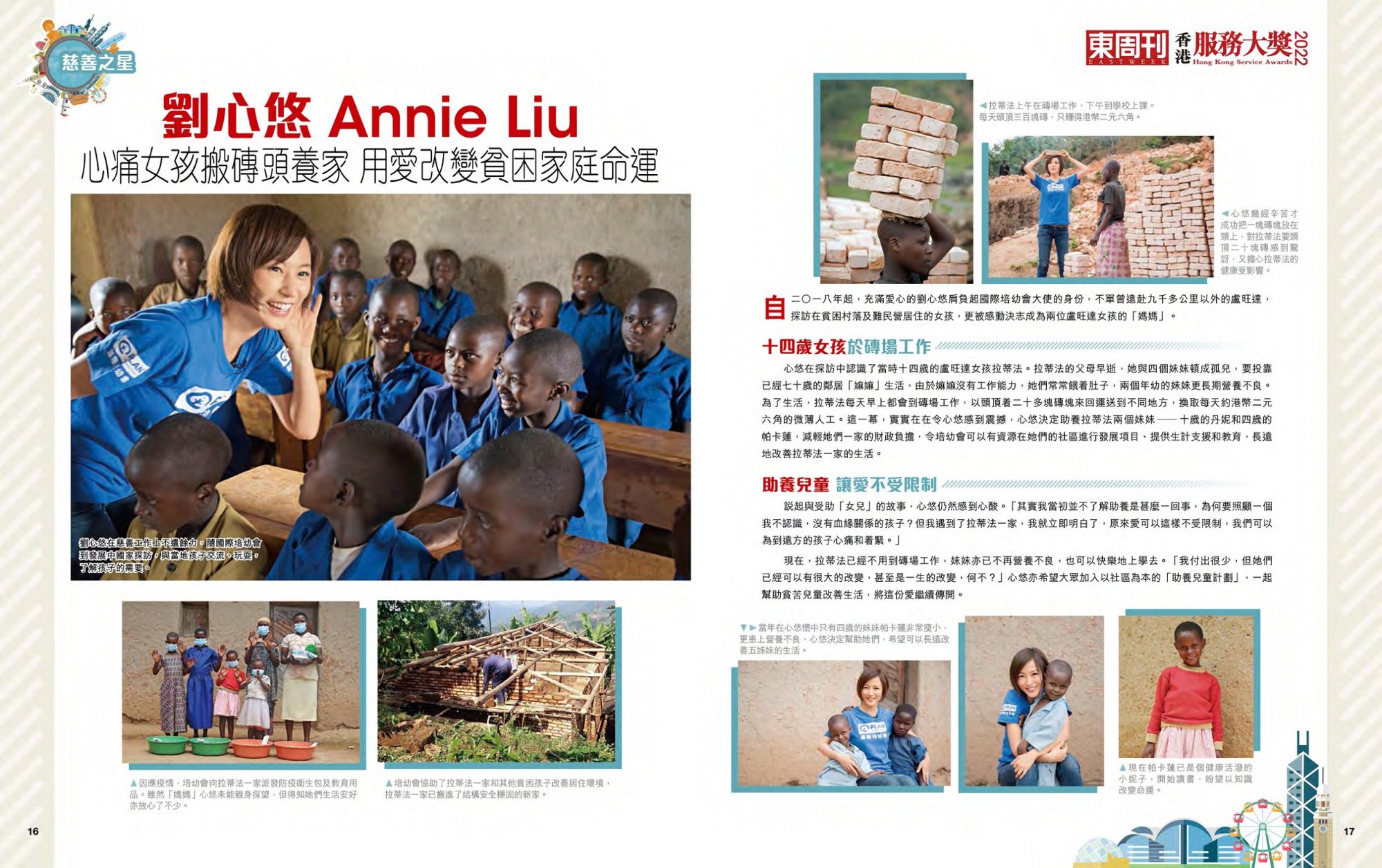 Annie Liu has become Plan International Hong Kong's ambassador since 2018. She joined a visit to Rwanda and has been sponsoring two girls in Rwanda.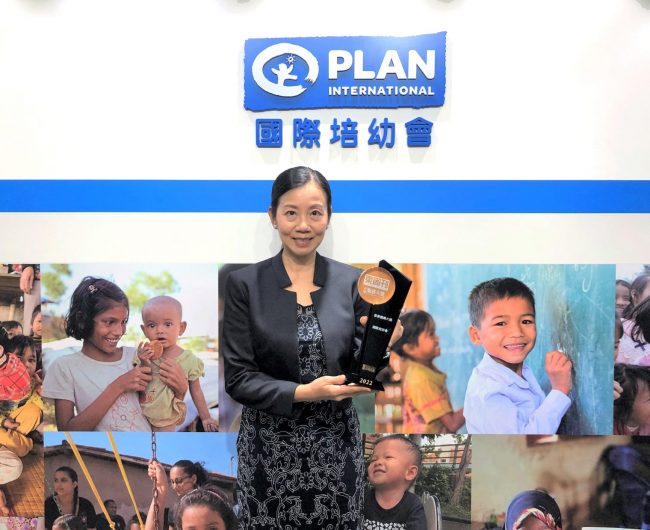 Dr. Kanie Siu, Chief Executive Officer received the award.
Furthermore, Yazhou Zhoukan and World Federation of Chinese Entrepreneurs Organization launched the first Global Outstanding Chinese Community Leaders Awards to recognise the contributions of Chinese community leaders from around the world. We are delighted that our Chief Executive Officer, Dr. Kanie Siu, has been selected as one of the "Outstanding Chinese Community Leaders" in recognition of her contribution to promoting the rights of children and girls, and leading the team to empower children and youth with creativity and innovative thinking, as well as developing their vision of fulfilling their responsibility as a global citizen. Click to read the interview(Chinese only) which has been published in Yazhou Zhoukan earlier.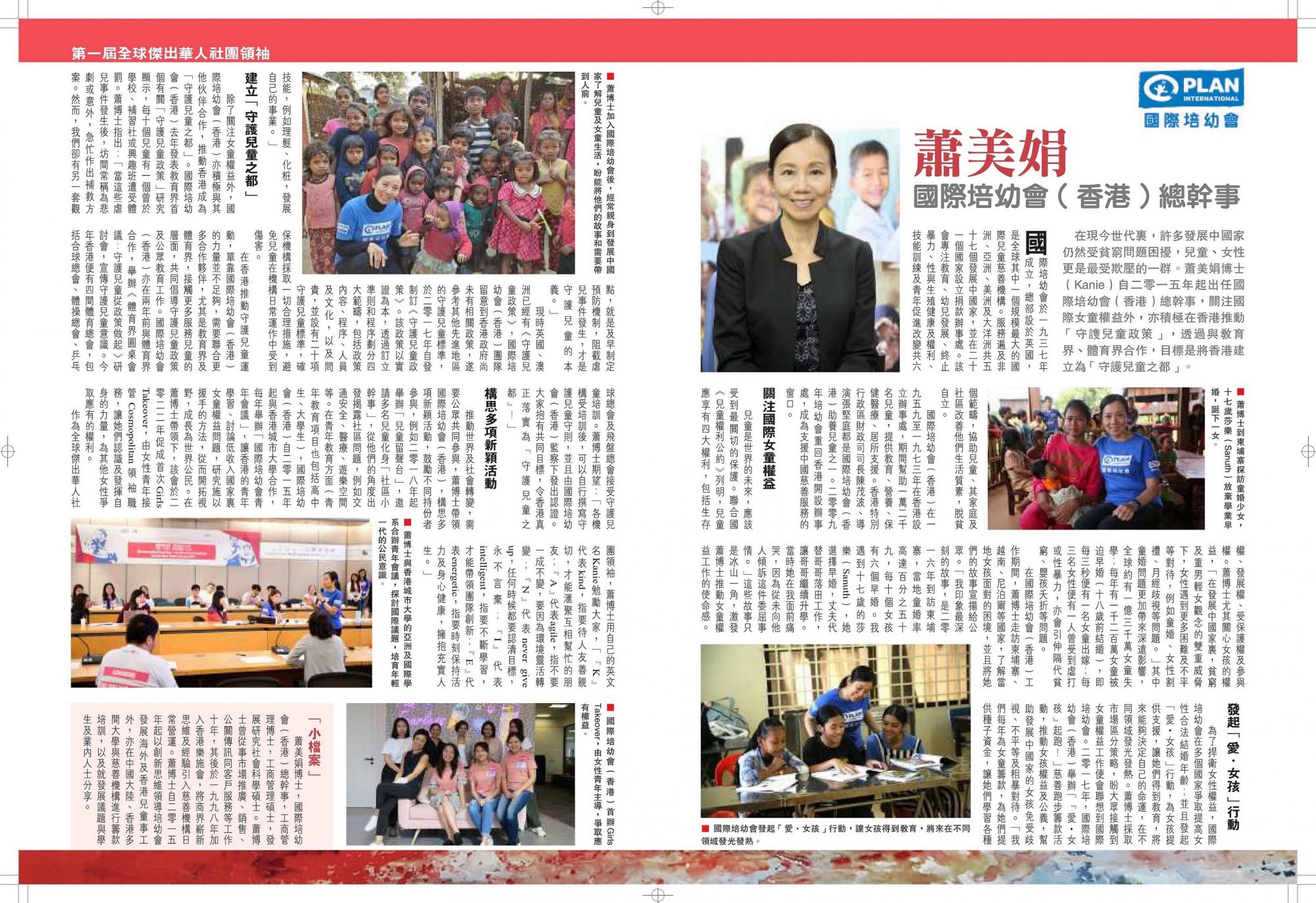 Dr. Kanie Siu shares her experience in devoting herself to promoting children's rights. 
In a rapidly changing environment, where children keep facing different challenges, Plan International Hong Kong will continue to respond effectively and flexibly to provide timely support to underprivileged children and families in developing countries and the local communities, hoping to improve more children's lives and fight for their rights.