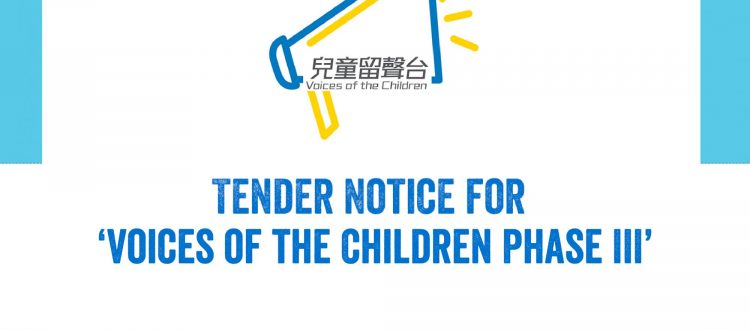 Tender Notice for 'Voices of the Children Phase III'
Tender Deadline: May 27, 2022 (Friday) 5:00pm
It is the right of every child to be heard. It is not only their basic right but also can facilitate the fulfilment of children's basic rights to protection and development. As children have a better understanding of their situation, we have to listen to their needs and opinions in order to better protect them and help them develop their potential.
In order to create additional opportunities for children at large to participate in matters that matter to them in the community, Plan International Hong Kong partnered with "Alliance for Children Development Rights" and "HKSKH Lady Maclehouse Centre" to launch the pilot project of "Voice of the Children" since June 2018 to test this community-based approach in Yau Tsim Mong, Sham Shui Po, Kwai Tsing and the North district.
Open tendering is now adopted to invite more interested parties to be our community partners, to create a platform for children to identify the relevant issues in the community and make practical changes to solve the problems they identify in their community surroundings. For more information about the tendering process, please refer to the tender notice.
Plan International Hong Kong does not bind itself to accept the lowest tender or any tender and reserves the right to negotiate with any tenderer the terms of its offer. Details of the contract award will be published on this page.
Tender Notice
Download
Annex I Pilot Project Summary
Download
Annex II UNCRC General Comment No.12 – The right of the child to be heard
Download
Annex III Funding Application form
Download