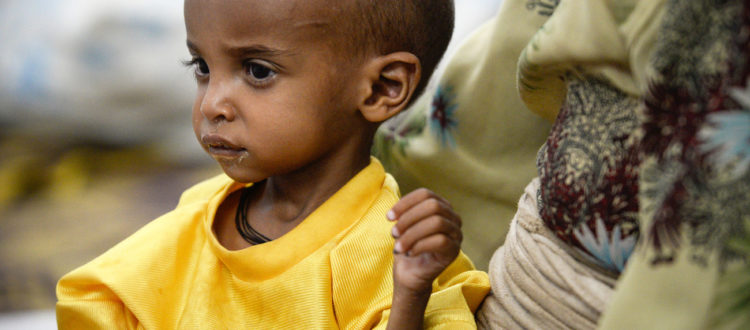 Plan International Steps up Relief Efforts for People Affected by Famine in South Sudan
The continuing armed conflict and drought have led to food insecurity in South Sudan. On 20 February 2017, South Sudan has officially declared a famine status in Unity State and about 100,000 people are facing famine conditions. This is the first famine declaration made globally in six years.
Over 4.9 million people – more than 40% of South Sudan's population – are in urgent need of food assistance. In addition, more than one million children are currently estimated to be acutely malnourished across South Sudan. Humanitarian assistance is needed to save lives!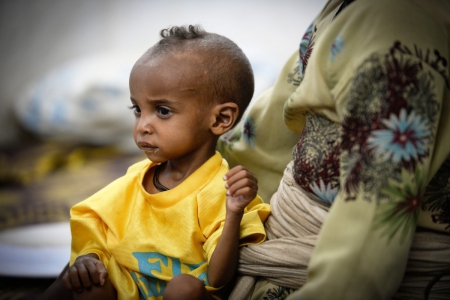 Food shortage affects children the most.
Kanie Siu, CEO of Plan International Hong Kong said: "Food insecurity is making the situation worse for children as they are at risk of death from malnutrition and its diseases. We need to act now before it's too late."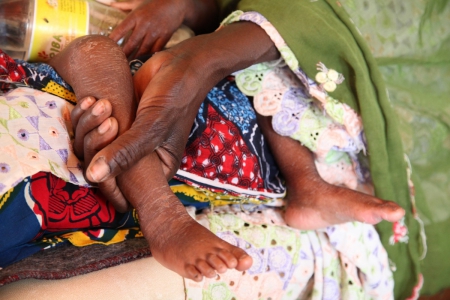 Malnourished children and their families are in urgent need of our help.
Plan International's response to the hunger and famine:
Distributes assorted food commodities comprising cereals, pulses and vegetable oil in partnership with World Food Programme (WFP)
Provides treatment and surveillance for malnutrition among children and pregnant and lactating women
Provides psychosocial support for children
Provides trainings for farmers to improve productivity
Provides water and sanitation facilities
Since the outbreak of the civil war, Plan International has been providing humanitarian assistance to countless civilians fleeing to neighbouring countries including Uganda, Ethiopia and Kenya.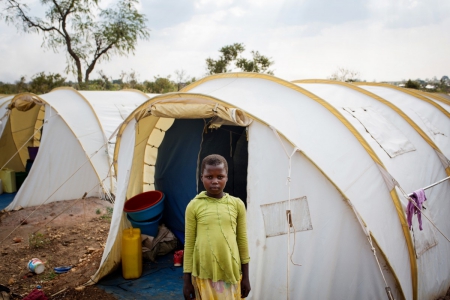 We provide education and protection to South Sudanese children in Uganda.
Children are vulnerable in wars, especially for girls as they suffer the worst consequences in times of political turmoil and conflicts. They face the increased threats of child trafficking, sex violence and early marriages. From past experience, when families struggled to survive, many underage girls were sold in exchange for livestock.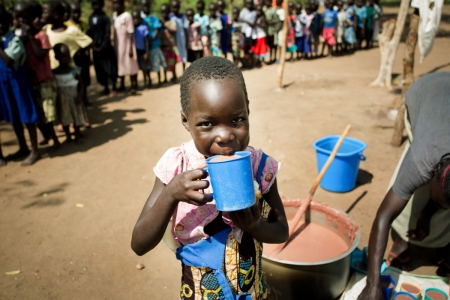 South Sudanese children receive porridge in the refugee camp in Uganda.
Please support our work and donate to the children and families who risk starvation in South Sudan!
Donate now
Bank Transfer
Please make a direct deposit into HSBC account #640-068292-838.
Please mail or email the original bank receipt (mention: South Sudan Famine Relief) together with your name, address and telephone number to Plan International Hong Kong.
Crossed Cheque
Please mail or email the cheques payable to Plan International Hong Kong Limited. Please mention: South Sudan Famine Relief and write your name, address and telephone number at the back.
Address: Rm 201, 2/F, Marina House, 68 Hing Man Street, Shau Kei Wan, HK
Email: [email protected]
*According to the United Nation, a famine is declared when three important conditions are met. First, more than 20% of the population has fewer than 2100 kilocalories of food available per day. Secondly, more than 30% of children are acutely malnourished. And thirdly, two deaths per day in every 10,000 people – or four deaths per day in every 10,000 children –caused by lack of food.