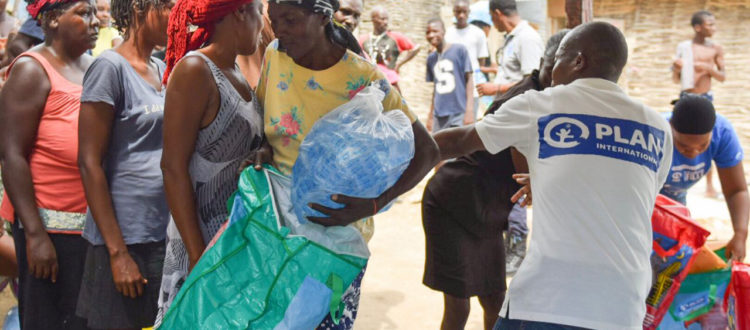 Haiti Hurricane Affects 2.1 Million People
The most powerful Caribbean storm in a decade, Hurricane Matthew, hit Haiti with 230 km/h winds on 4 October. The hurricane has caused over 540 deaths and 1.4 million people are still in need of humanitarian assistance, including 600,000 children.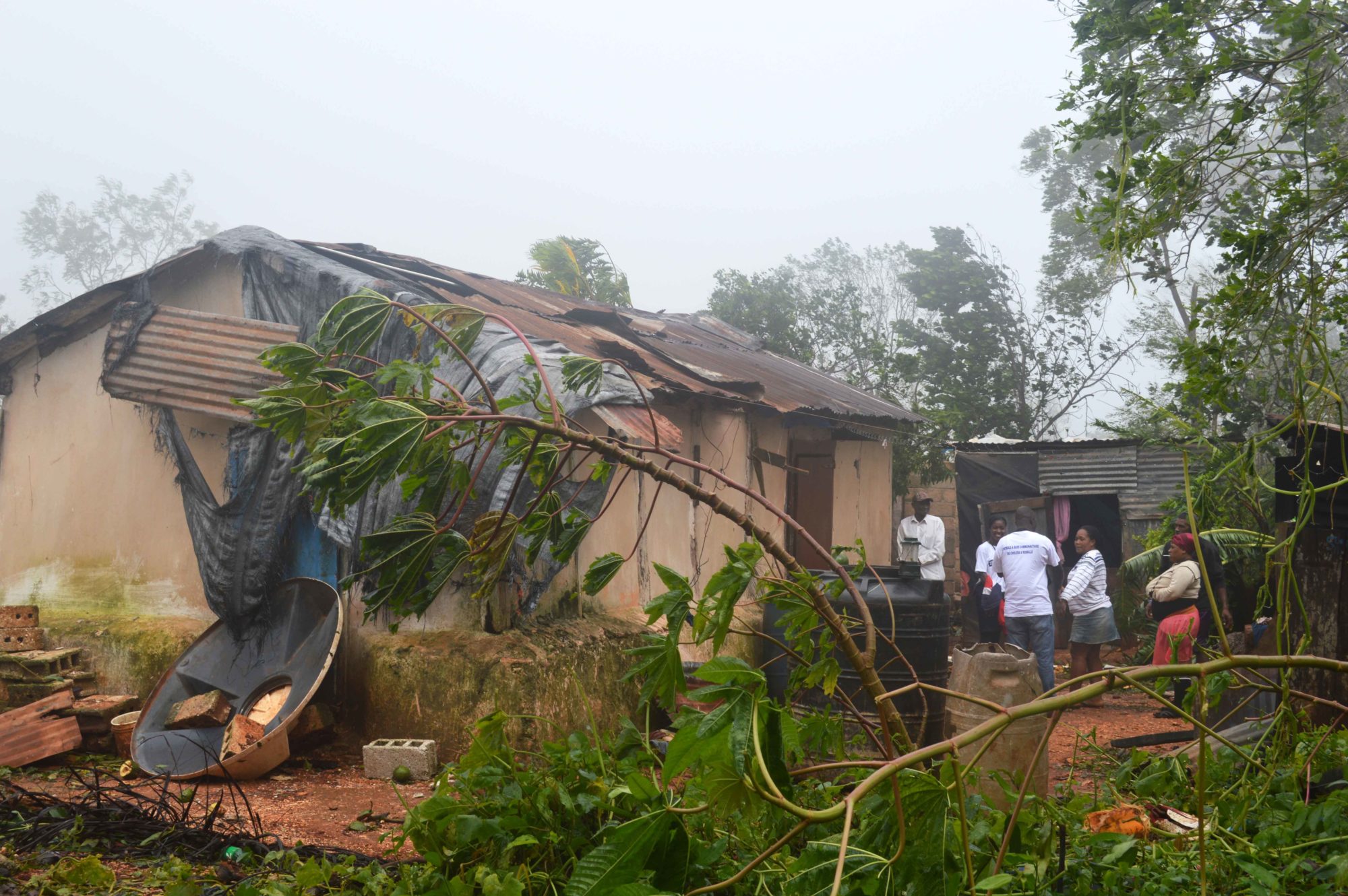 The hurricane has caused over 500 deaths and an estimated 2.1 million people have been affected.
Some areas have almost been wiped off the map. The hurricane damaged nearly 200,000 houses, as well as roads, bridges and communications facilities. Over 400 schools have been damaged or destroyed by the hurricane, affecting 100,000 children. "The water was like a monster, hitting everything violently," said 10-year-old Rosemika. "It was the first time in my life that I was that afraid. My house was destroyed and my family couldn't save anything."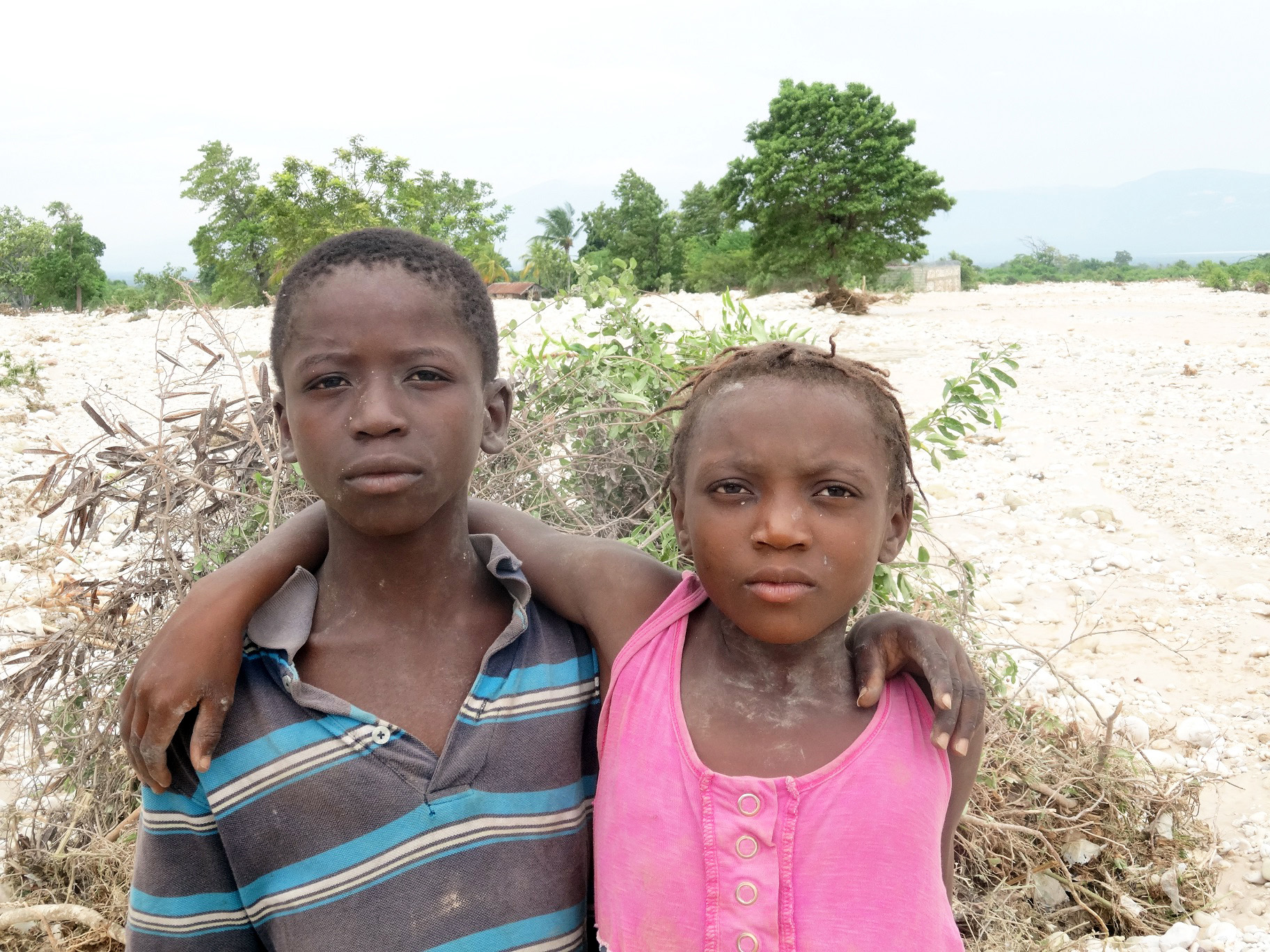 10-year-old Rosemika (right) lost everything due to the hurricane.
"The most pressing needs of people in Haiti are for food and water. Families in remote areas are particularly affected," said Kanie Siu, CEO of Plan International Hong Kong. "Given the lack of drinkable water and the poor hygiene situation, over 5,800 cases of cholera have been detected. Children are especially vulnerable to diseases like diarrhoea and cholera, thus their situation requires more attention from us."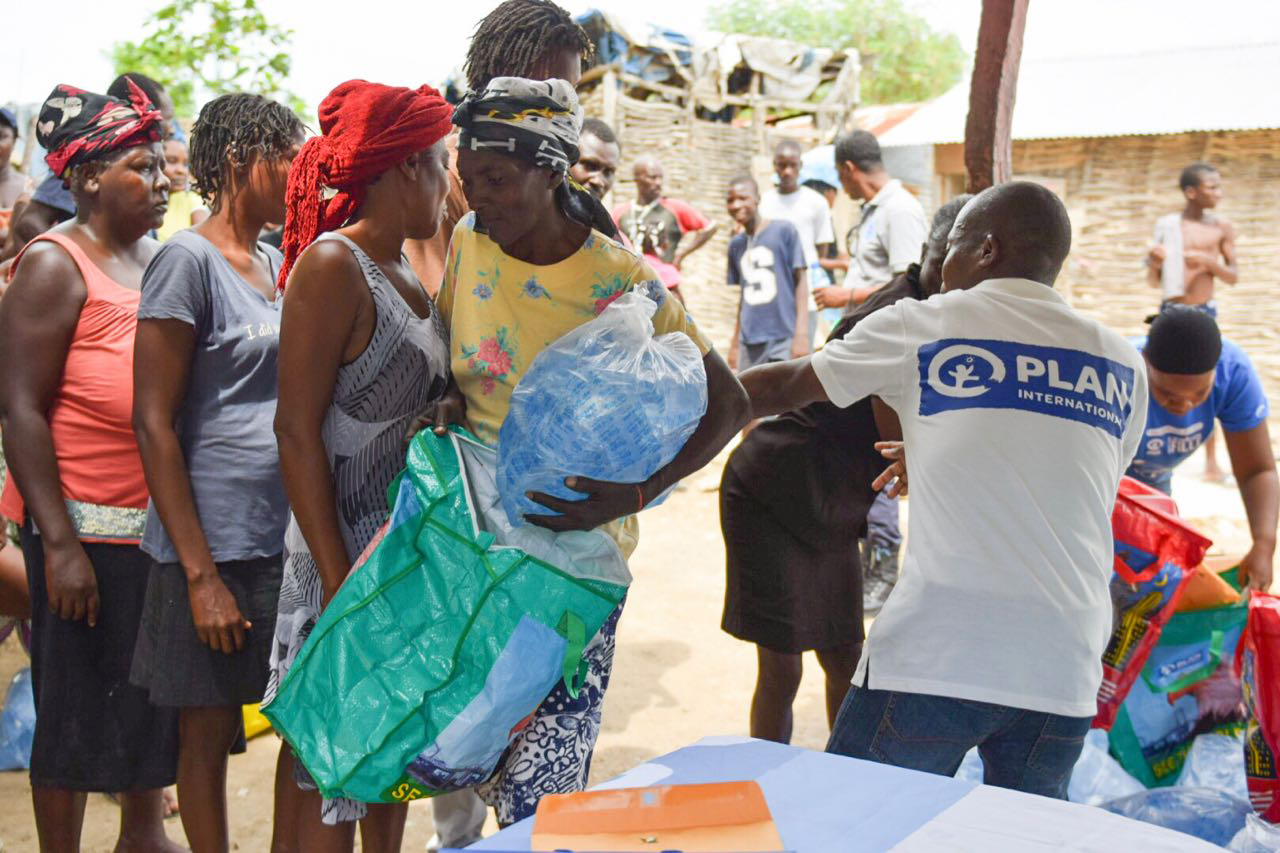 Plan International is distributing water to the affected.
Plan International has been operating in Haiti for more than 40 years and works with children in communities across the country since 1973. We have started the rescue and rehabilitation work right after the hurricane. Worldwide, Plan International has appealed for 5 million euros (around HK$ 43 million) for the response and will target 100,000 people (over half of them are children). We have distributed 11,960 hygiene kits, food, water, blankets and mattresses to the affected, and set up three Child Friendly Spaces. Our response also includes the following support:
Food Security and Nutrition: Food kits and supplementary food kits for children
Shelter: Shelter kits and kitchen kits
Water and Sanitation: Hygiene kits that include toothbrush, tooth paste and towel, water and sanitation facilities for Child Friendly Spaces and Temporally Learning Spaces
Health: Promotion and prevention activities against diseases
Protection: Child Friendly Spaces with psychosocial support
Education: Temporal learning spaces with technical support
Livelihood: Tool kits and cash transfer
"Their homes have been destroyed and their livelihoods ruined. " Kanie said. "We will continue to monitor the situation and provide aids to the affected as needed," said Kanie.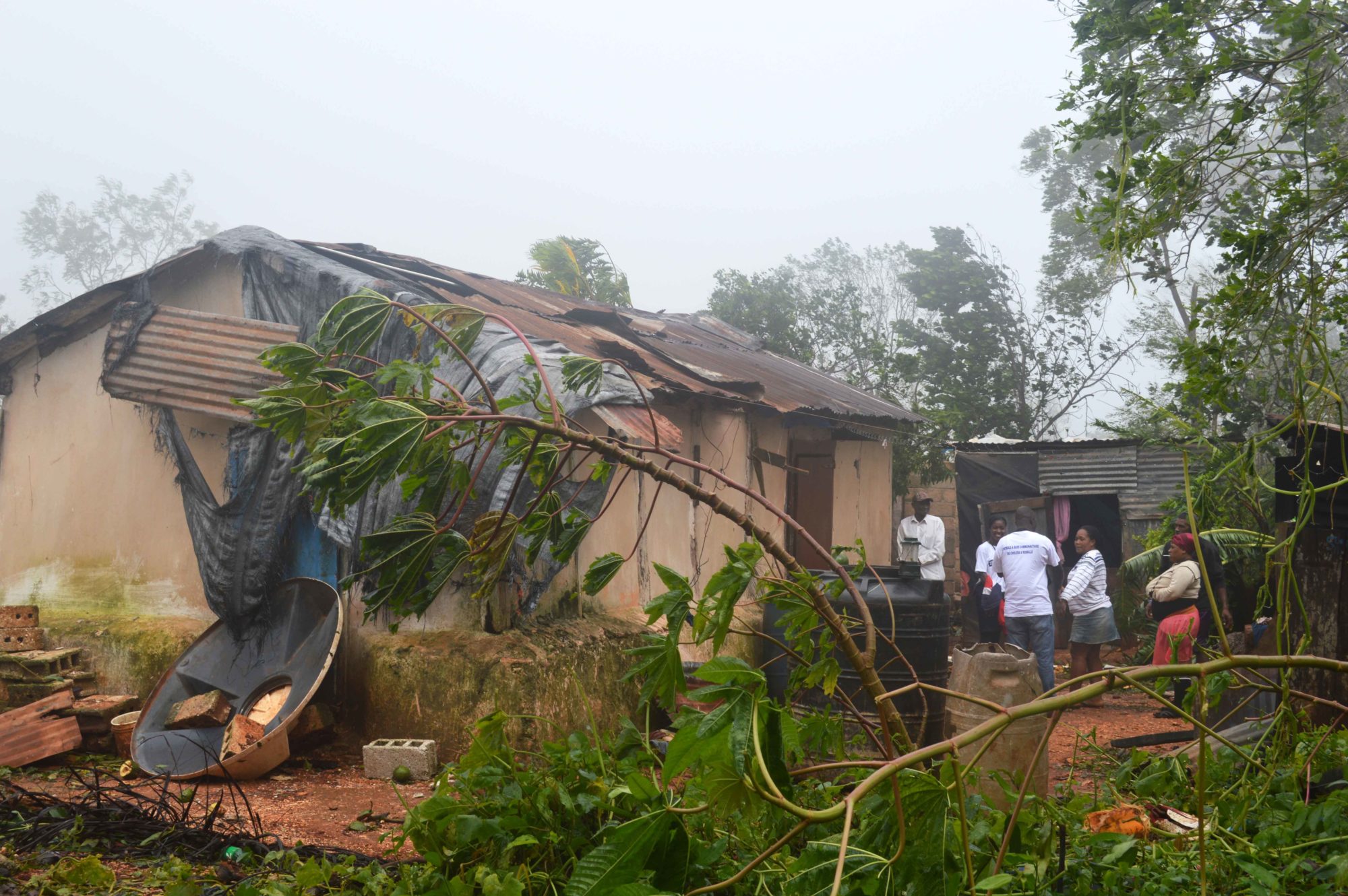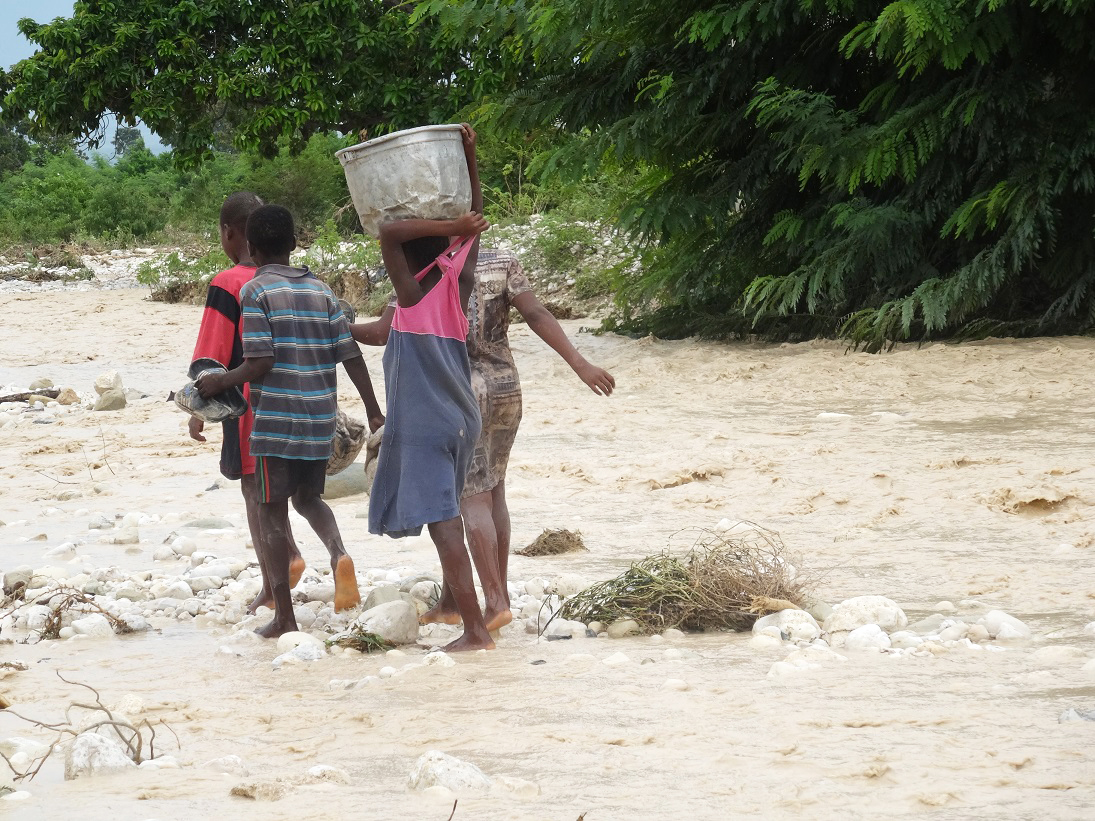 Haiti was heavily damaged by the earthquake in 2010 and this hurricane makes the situation worse. Many people need urgent help.
Haiti is the most poverty-stricken country in the western hemisphere and was heavily damaged by the earthquake in 2010. The earthquake caused more than 200,000 deaths and over 1 million people lost their home, many of whom still live in temporary accommodation. This hurricane makes the situation worse. Worldwide, Plan International has raised over 2.6 million Euro (around HK$ 22 million) for the affected. Plan International Hong Kong has raised HK$ 650,000 (including a grant of HK$ 520,000 from the Disaster Relief Fund of the Hong Kong Government). Please continue to support our work and bring hope to more people!