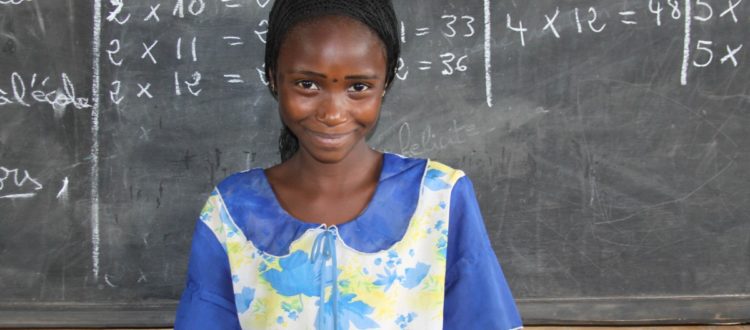 Refugee Girls Face Multiple Risks
World Refugee Day is observed on June 20 every year to raise awareness of the difficulties facing refugees worldwide and  to drive collaborative forces to help them overcome these challenges. However, tragedies are still happening in the Mediterranean and numerous refugees lost their lives venturing in the sea. The heart breaking picture of a drowned migrant baby in the arms of a rescuer has once again brought the world's attention to the plight of refugees.
Reported tragedies are just the tip of the iceberg as the refugee crisis is not just confined in the European continent. UNHCR data shows that there are 59.5 million forcibly displaced people worldwide; 20 million are refugees, out of which more than 10 million are children.
Girls Need Extra Help
Over 300 thousand refugees have fled Burundi due to political turmoil and armed conflicts. It is estimated that more than 80 thousand Burundi refugees have fled to Rwanda.  These people left their homeland with a hope for a better life. However, when they arrive in another country, life is not as good as they imagined. Refugee camps are crowded, in poor condition and lack of food and water. Such circumstances often put women and girls in a more vulnerable position.
Euphrasie and her family fled Burundi and now live in a refugee camp in Rwanda. In the camp, more than 60% are women and children.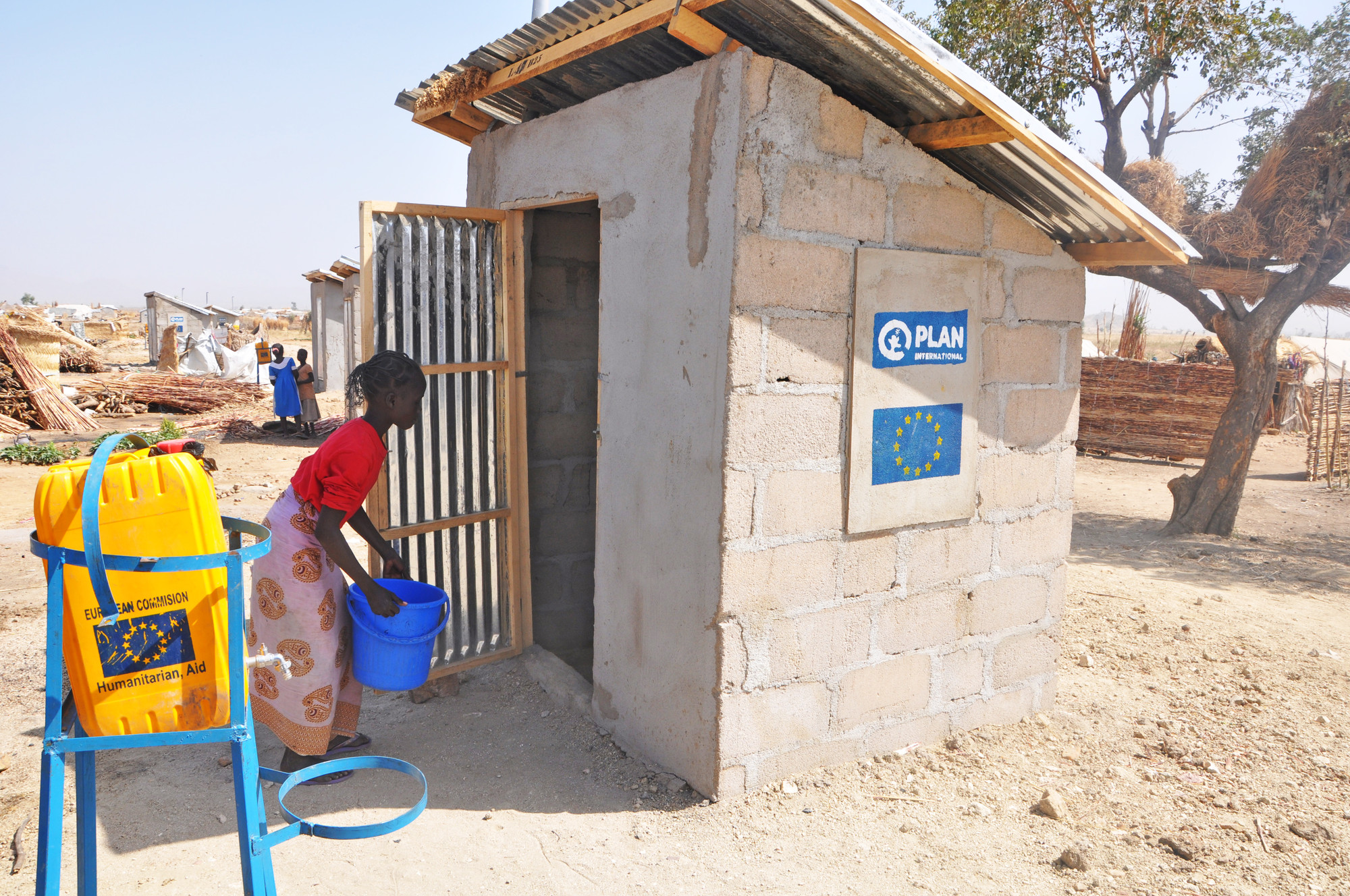 Plan International sets up toilets in refugee camps to protect girls' safety and help them keep hygiene.
"Most of us came with just one set of underwear and the clothes we were wearing." she said. "Having period is a nightmare as we do not have sanitary pads. Women here are suffering."
Ever since Euphrasie arrived at the camp, she has seen three women give birth there. "Like other refugees, they have two meals a day only. They eat porridge in the morning and beans and maize in the afternoon. They sleep with an empty stomach at night and wait until the next day. Without sufficient food, they cannot produce enough breast milk for their babies. As a result, both the mothers and babies are not in good health."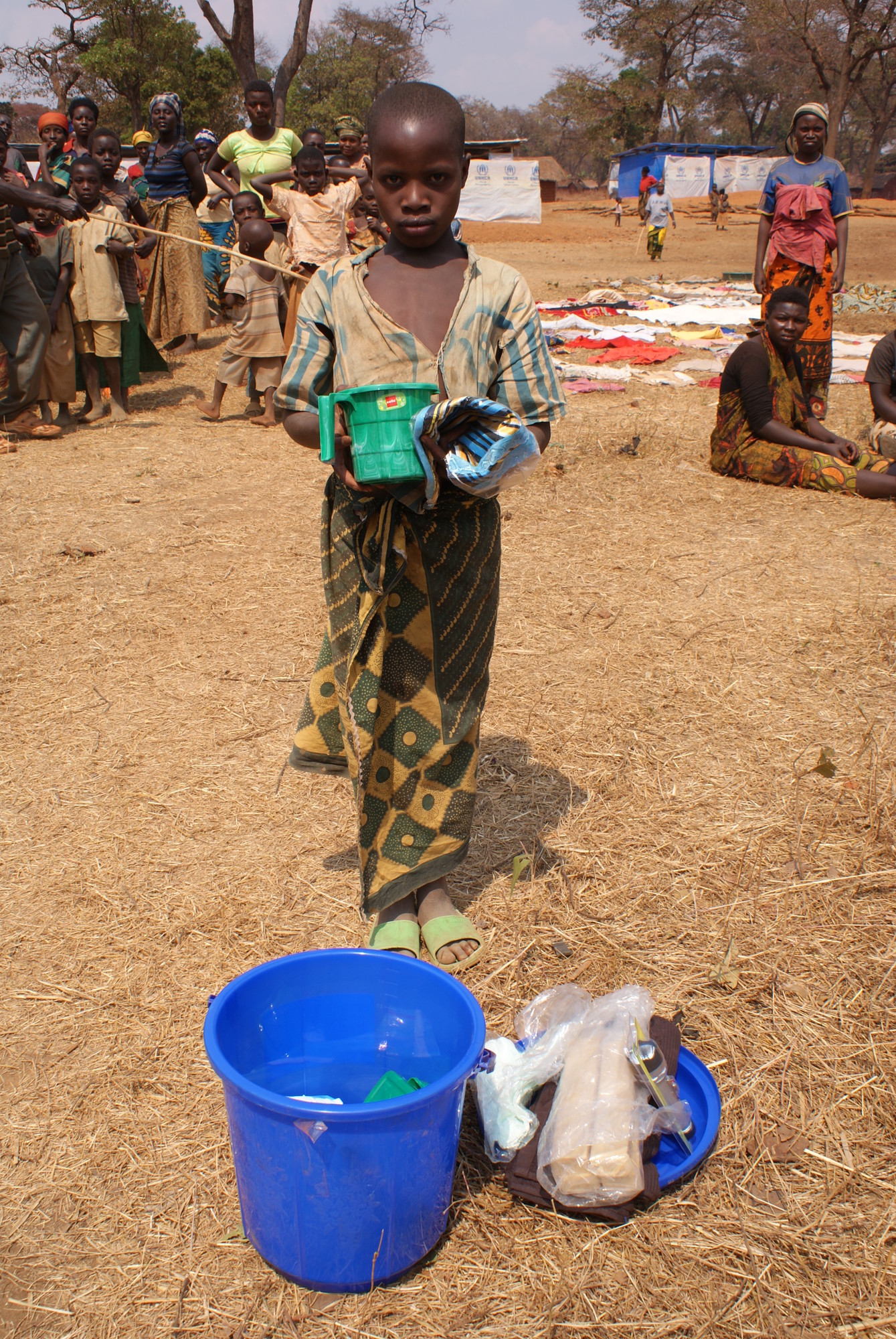 Girls receive sanitation kits from Plan International.
Living in a refugee camp, girls lack privacy and often face risks of sexual violence.
"We have to share the few showers and toilets we have with men. I feel so uncomfortable that most of the time I take my shower at night, but this is risky as the centre has no lighting. I'm worried that someone may violate me," said Clarisse, a 15-year-old girl who crossed into Rwanda alone leaving her family behind.
In Rwanda, Plan International is working with UNHCR, our main partner in providing child protection, preventing gender-based violence and supporting Burundi refugees. Plan International is responding to ensure girls are protected and their rights are realised in refugee camps. For example, in Mahama refugee camp we have set up a safe room for women and girls, providing protection and counselling for survivors of gender-based violence. By installing solar lamps in the camp, we also help girls feel safer at night.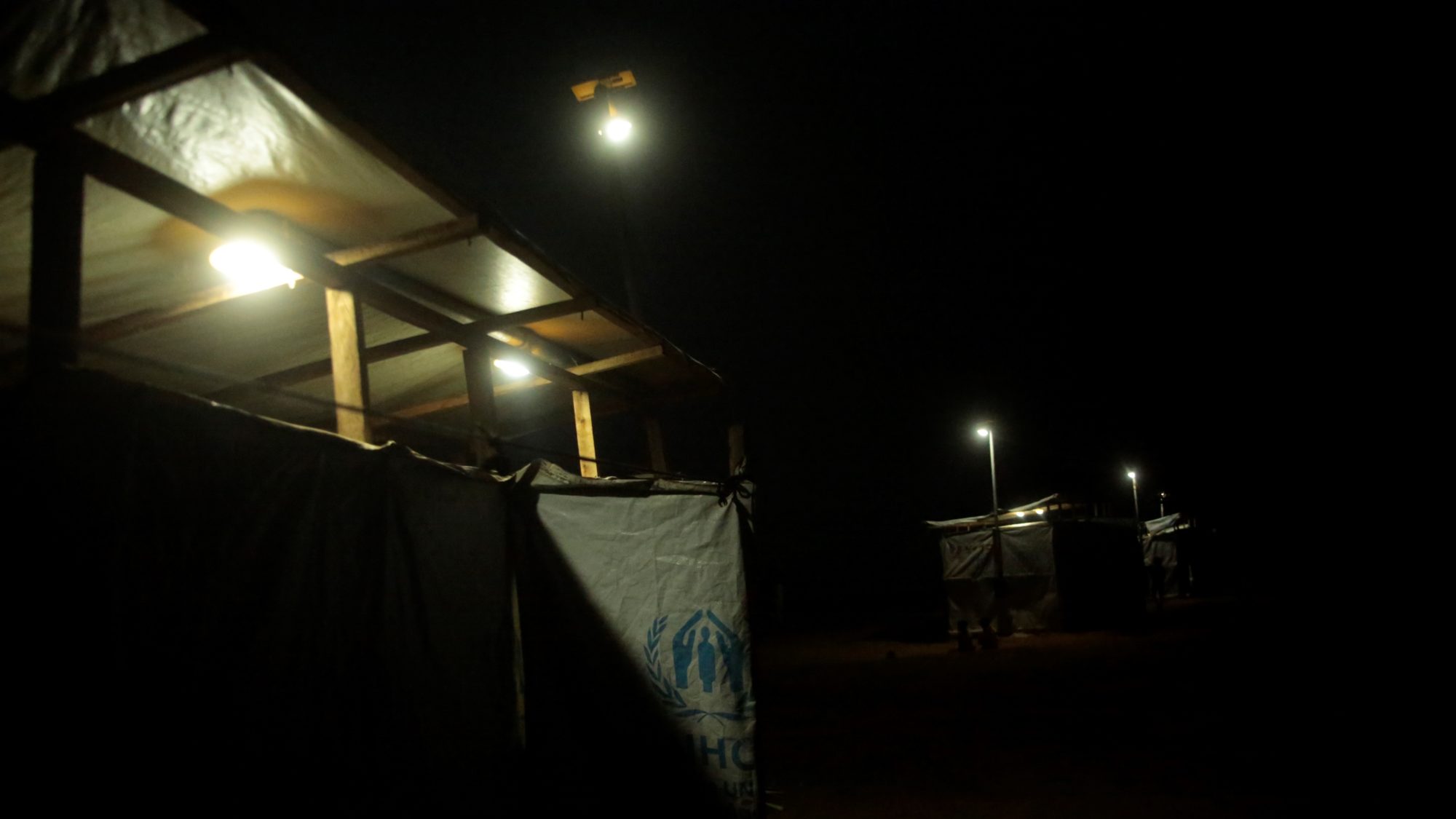 In partnership with UNHCR, Plan installed solar lamps in Rwanda refugee camps to make girls feel safe.
"I feel much more secure now," said Alice, 20. "If anyone tries to hurt me or violate me, I will be able to identify the perpetrator and report the incident more easily."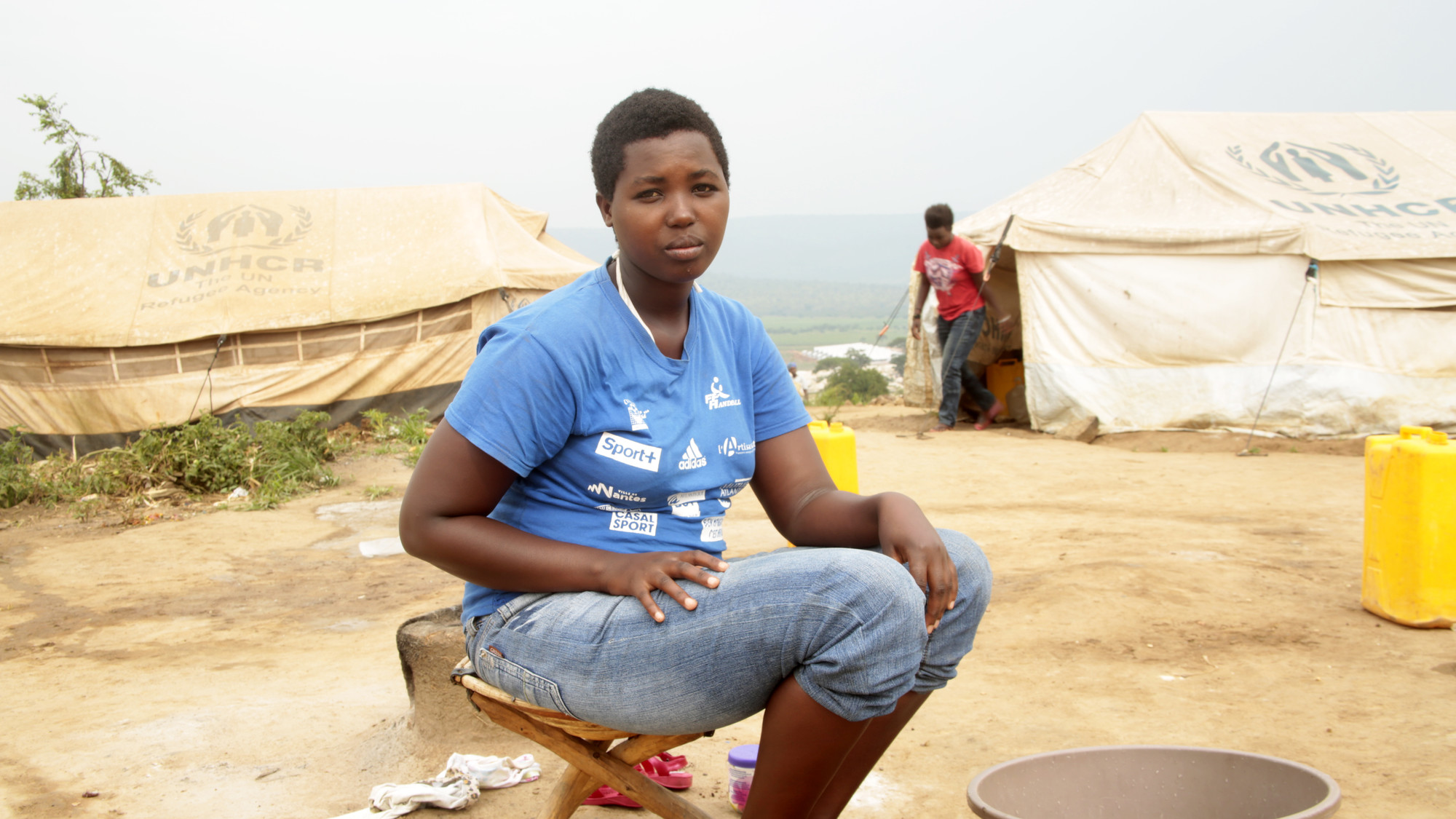 20-year-old Alice is living in a refugee camp in Rwanda and she is very grateful that Plan installed solar lamps in the camp to keep girls safe.
Education Cannot Wait
Receiving education is every child's right. However, according to UN, only 50% of refugee children can receive primary education, while only 25% refugee adolescents can get into secondary school.
Nastou, 13, from Central African Republic, now lives in a refugee camp in Cameroon. Nastou says that back home, she didn't know any girl in her village that went to school as most girls of her age are being groomed for marriage, not for education. During the first few months in the camp, Nastou spent most of her time helping her mother with household chores or searching for nuts in the forest.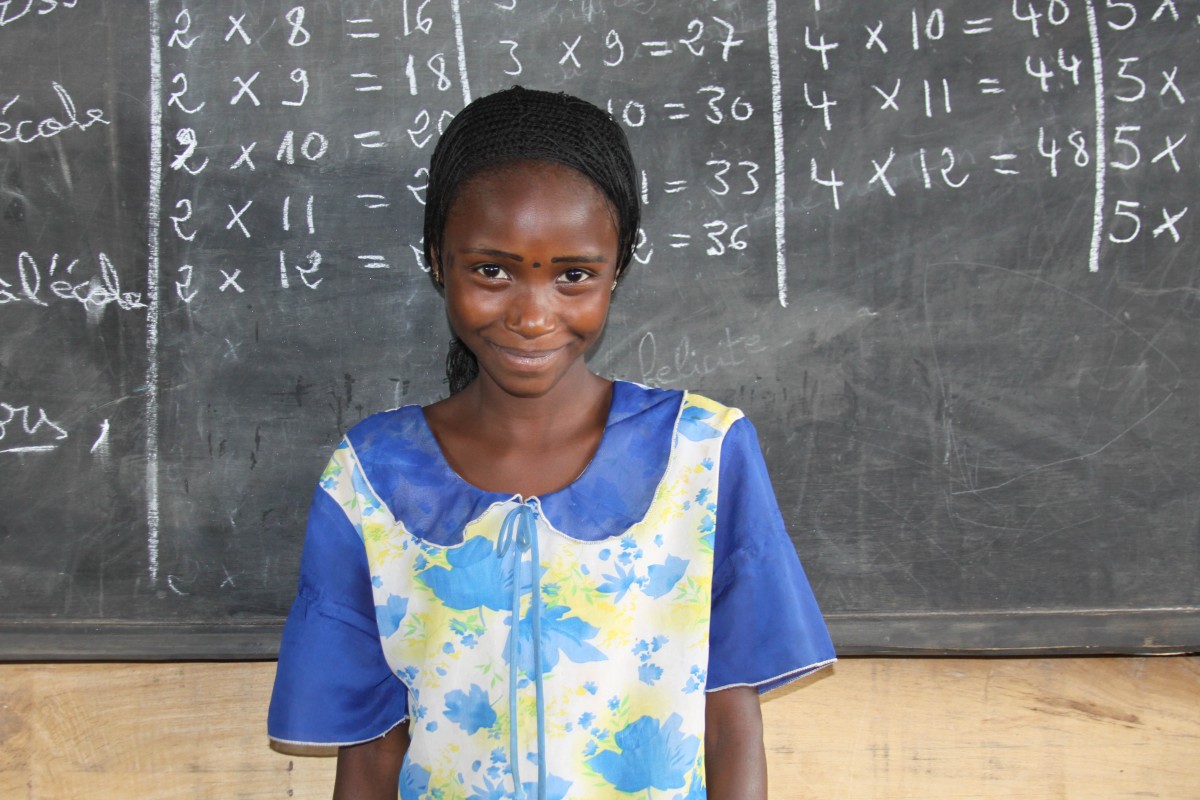 Nastou, 13, lives in a refugee camp in Cameroon. She is very happy to have the chance to learn in the temporary learning centre.
Thanks to the temporary learning centres set up at the camp by Plan International and the promotion of the importance and benefits of education for girls, Nastou's life has soon been changed. She can now go to school and receive education.
"I had never been to school before and I never even thought that I would go to school someday." Nastou said. "But I like coming here. I can temporarily forget about the war in my country when I am in school. I can make new friends and learn French."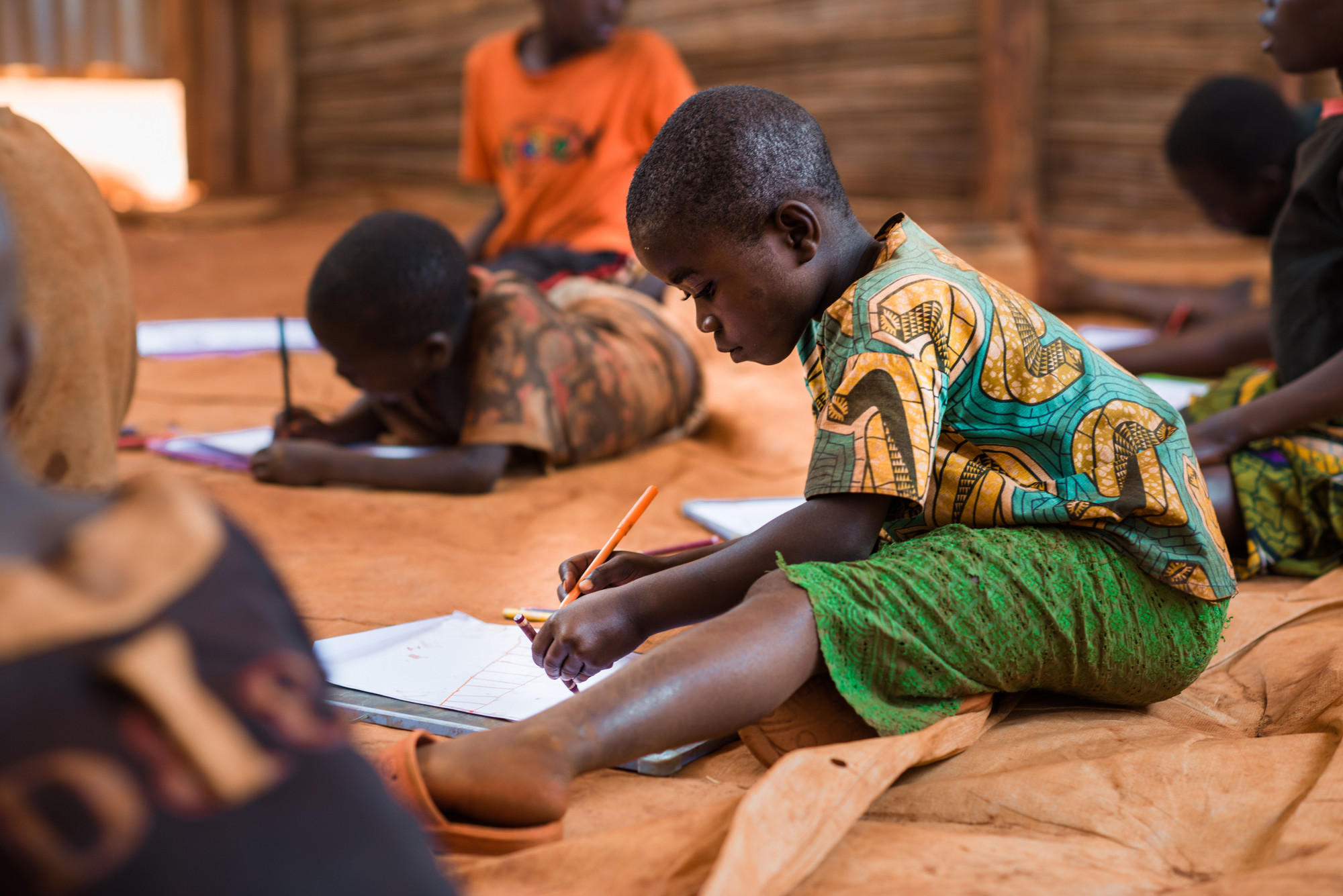 Refugee children enjoy learning in the temporary learning centre.
Like an endless humanitarian disaster, refugee crisis is happening every day around the world. Refugee children are being forced to flee their homeland, losing their childhood to a life of fear and danger. In their long journey to seeking a safe homeland, refugees are in need of our attention and support for seeing a glimpse of hope in their future.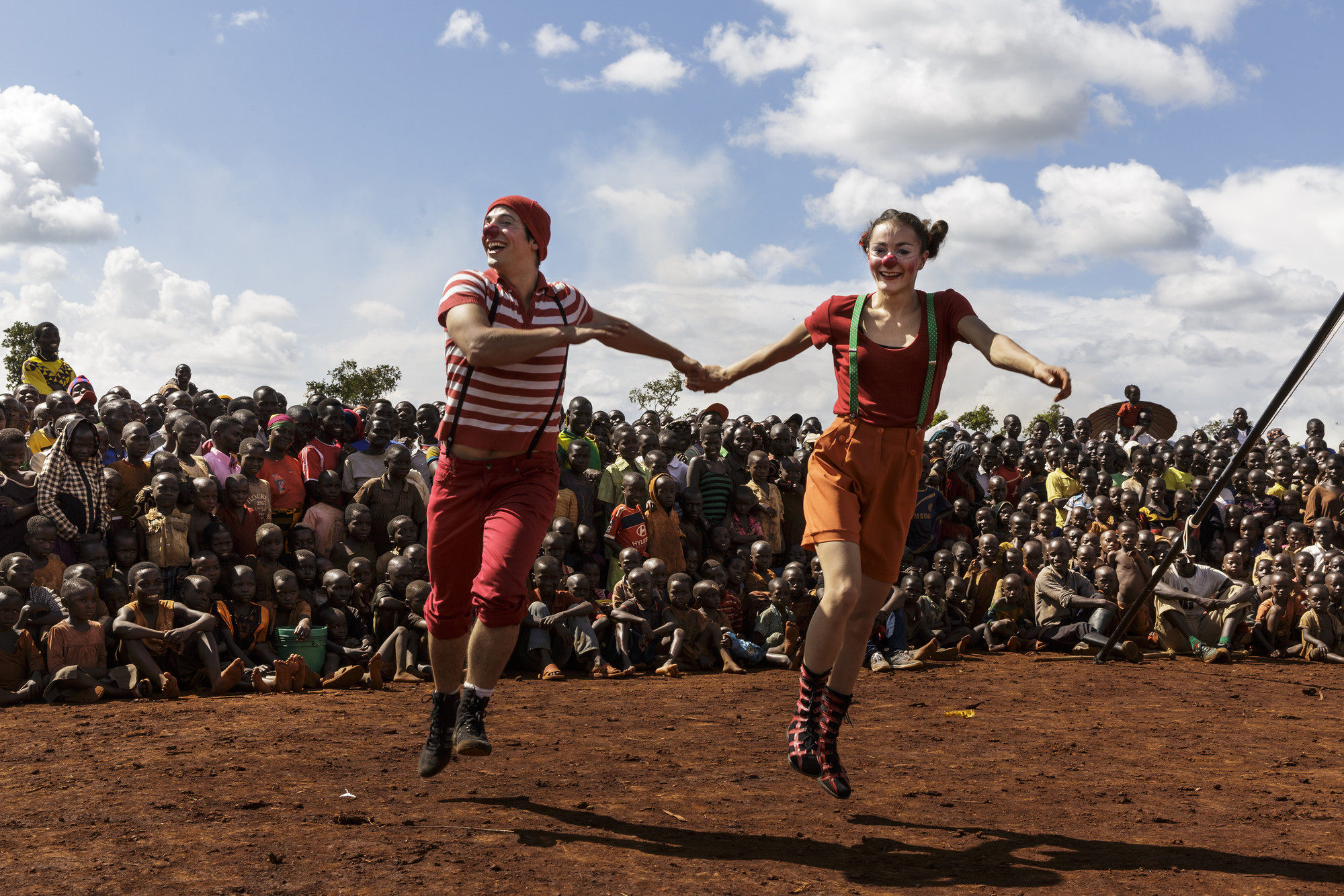 In partnership with Plan International, the organisation Clowns Without Borders visited Tanzania and performed in the refugee camps which brought great joy to children.