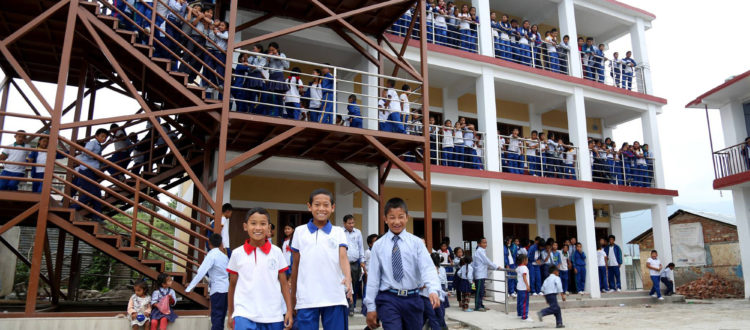 Restoring livelihoods after earthquake
A powerful 7.8 earthquake struck Nepal on 25 April 2015 taking the lives of around 9,000 people, injuring 22,000 and devastating the local economy.
Plan International Hong Kong has raised over HK$ 1.7 million, including a grant of HK$ 429,000 from the Disaster Relief Fund of the Hong Kong Government for the earthquake. The donations raised globally were used to support the rebuilding and rehabilitation work, which includes distribution of shelter materials, livelihood support for affected families and construction of over 300 temporary learning centres for children to resume their education as quickly as possible.
Meanwhile, the earthquake has taught Plan International about the need to integrate disaster resilience in the development and humanitarian work. We supported the rebuilding of 50 safe schools (with ten due for completion by the end of 2018) since the quake hit.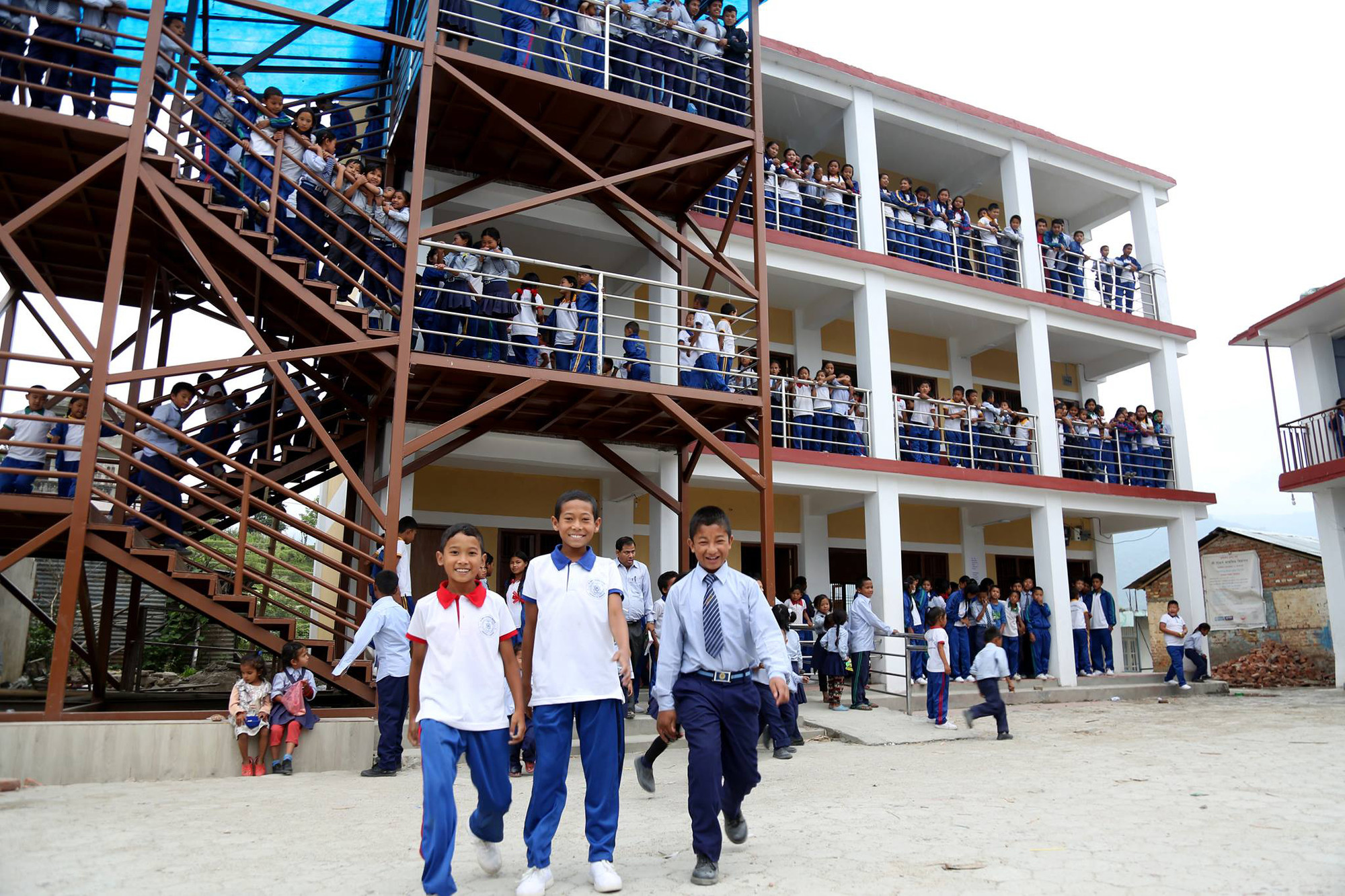 Students learnt in a newly built safe school.
We also provided masonry and plumbing trainings to women. By learning these skills, Nepali women are able to earn an income from the rebuilding work and support their families. In many rural communities, women are now playing a leading role in reconstructing their communities.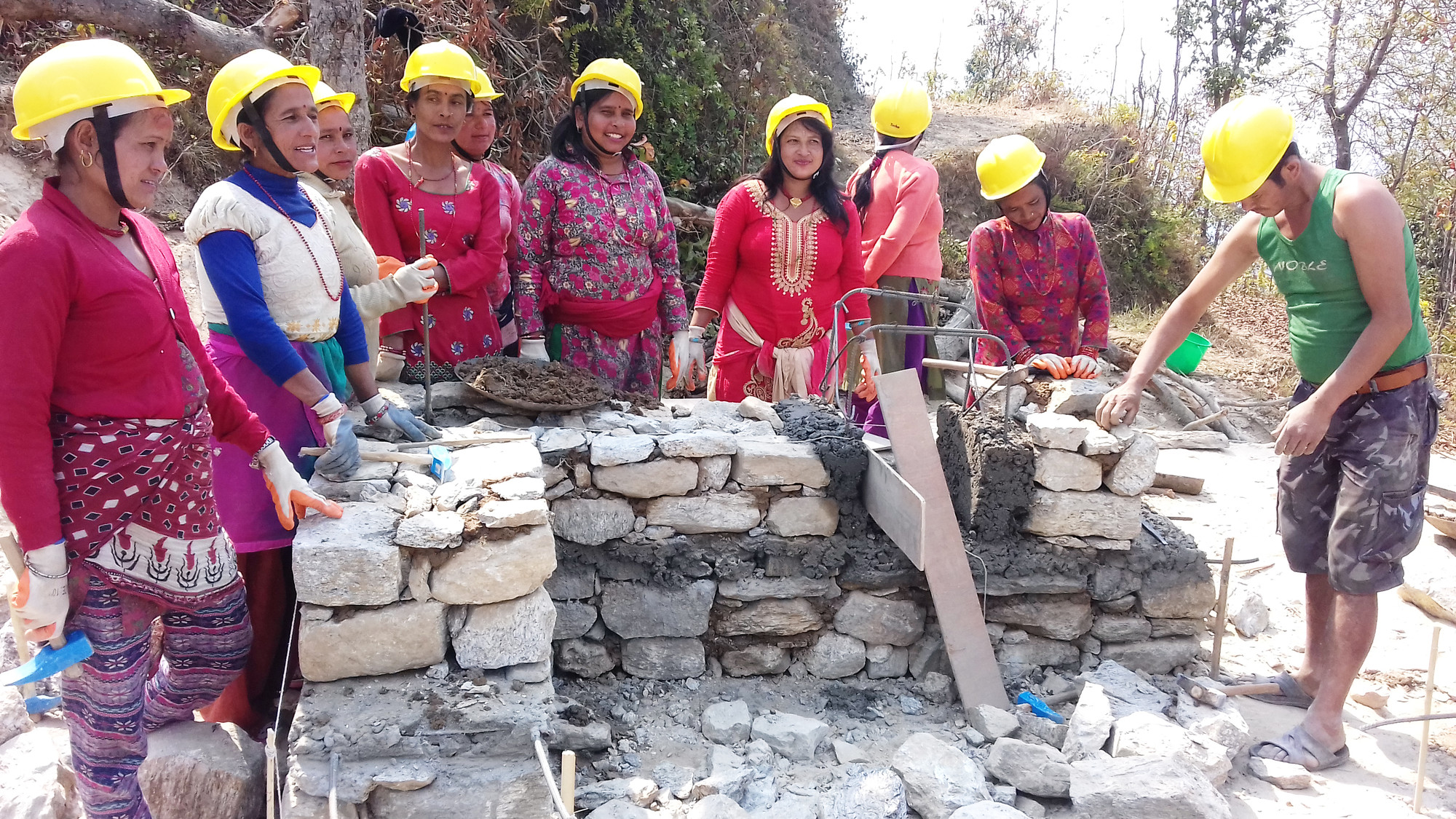 Women receive masonry training provided by Plan International and assist in the rebuilding work.
In three years, we have reached nearly 300,000 people (with nearly half of which are children) through our relief and recovery efforts in education, shelter, livelihood and water and sanitation. We recently provided training to 500 girls on income generating activities such as poultry production, goat rearing, sewing and running grocery shops.