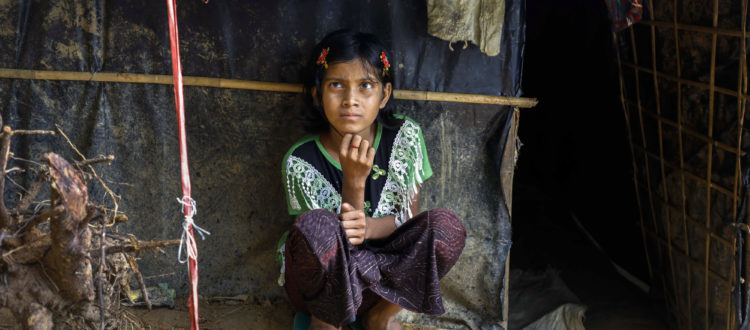 Rohingya children in refugee camps are robbed of their childhood
Near 100,000  Rohingya people, over half of them children, have fled violence in Myanmar's Rakhine State and arrived in Bangladesh's Cox's Bazar since 25 August. The displaced population have to camp in overcrowded shelters, with limited access to clean water or toilets. The World Health Organization has recorded over 100 cases of diphtheria, which threatens children's health. Babies born in camps may have to face an uncertain future as they cannot get their birth registered…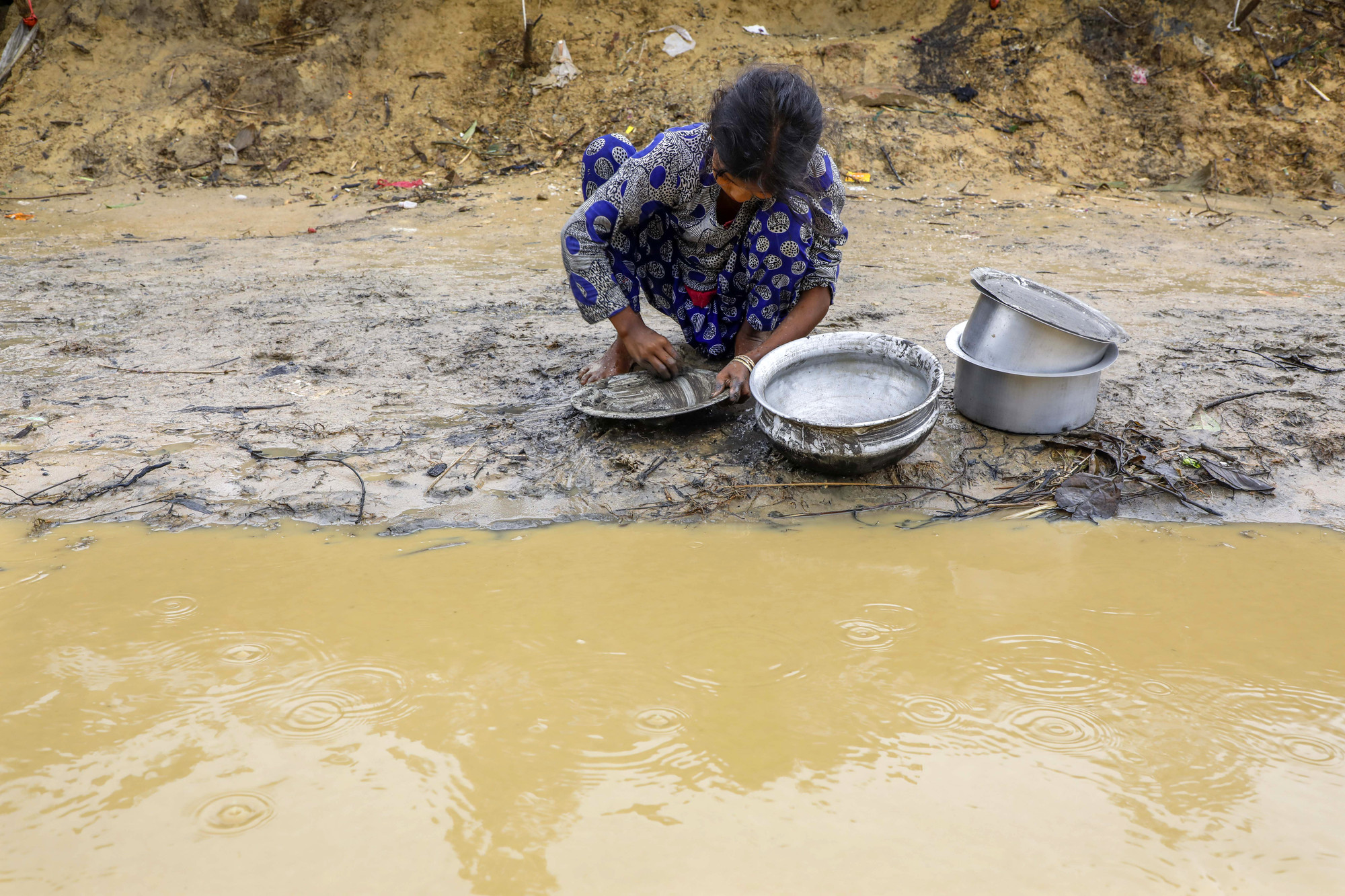 A girl has to wash dishes using muddy rainwater due to the lack of clean water.
Rohingya orphan left traumatised
Four-year-old Nur, whose parents died when he was an infant, is raised by his grandparents. The family left Myanmar in the dead of night as their village burned around them. They spent days and nights avoiding detection and relied on the kindness of others to survive trek to Bangladesh.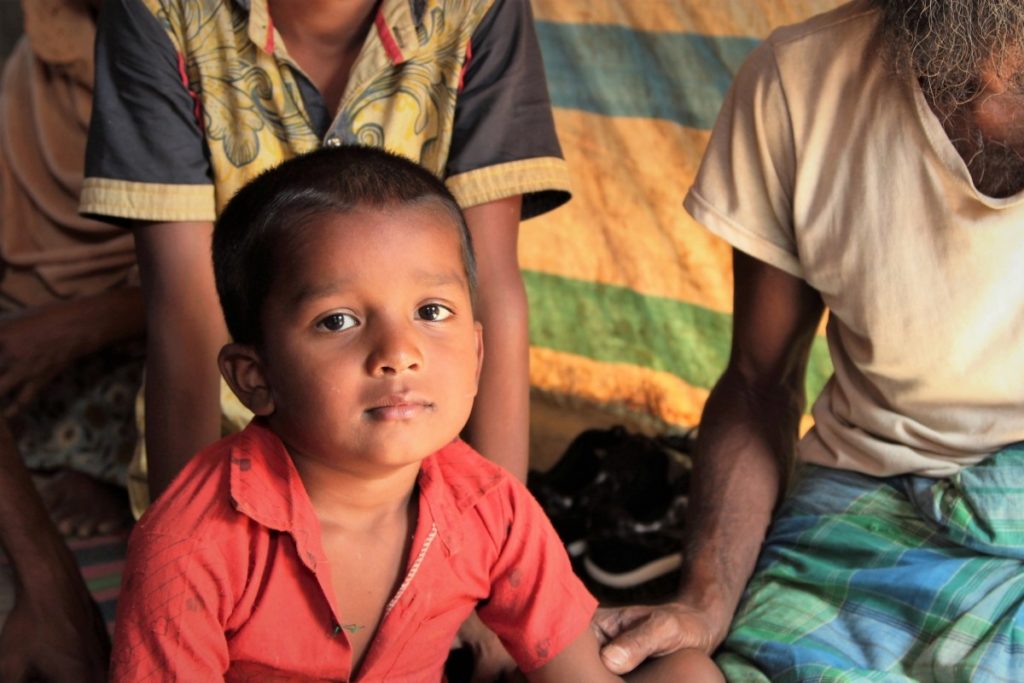 Horrified by the violence he has seen, Nur has a hard time settling in.
"Nur has seen terrible things. He often asks if it's safe here and when he can go home," Nur's grandfather explains. The camp is not an ideal place for children to live. One small blessing is that Nur has reunited with three friends he played with back in Myanmar. They spend their days outside playing with the other kids.
The condition in the camps is making life hard for children who just fled the country. It is estimated that over 450,000 children are in need of education assistance and girls, in particular, face multiple risks.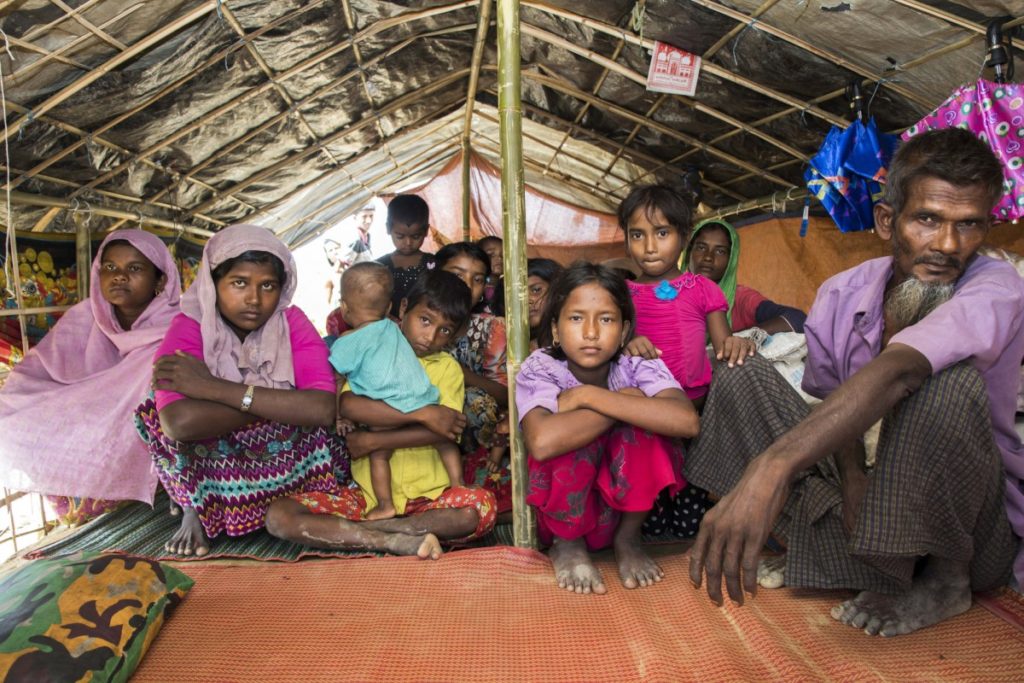 Girls camping in overcrowded shelters are subject to threats and violence.
Trapped in camps, girls worry about their safety
Noor is 11 and lives in a camp with her parents and older brother and sister. She attends mosque every morning and learns Arabic there. When she returns to her tent after her lesson, there is nothing for her to do. "In Myanmar I had friends and went to school, but now there isn't a school I can go to." The limited space and safety is also a concern for Noor. "I have seen elephants over the hills and they are roaming around. They damaged a shelter nearby."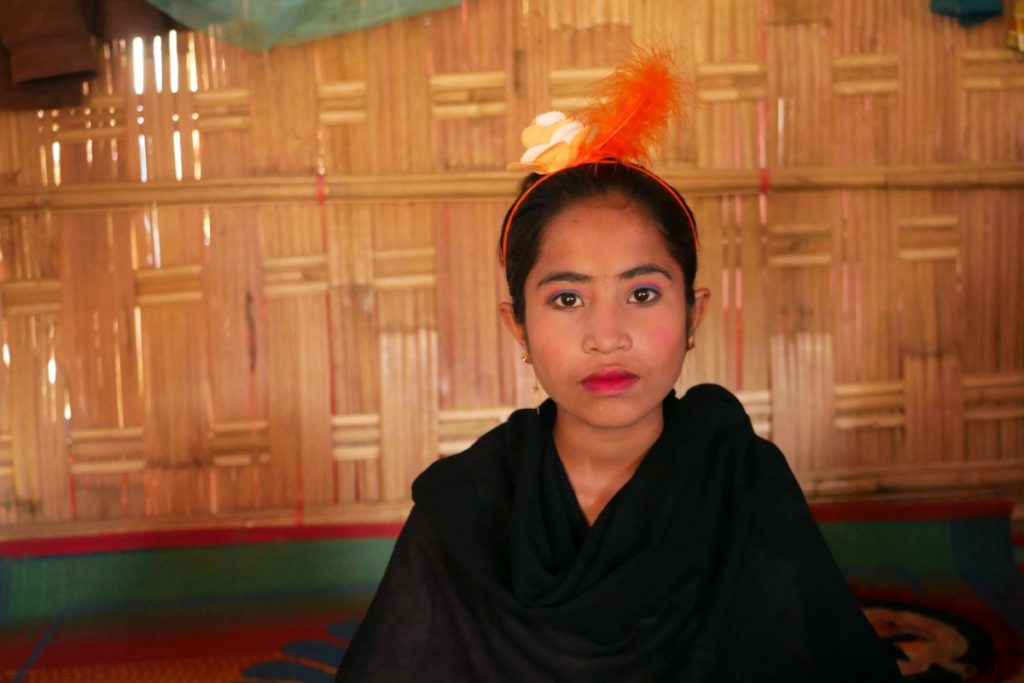 Noor's education has been put on hold as there are no schools.
Lacking sanitation facilities is also a struggle for Noor and her family as they live far away from the latrine. "For all the families, there is only one latrine here. There's no light on the way to the toilet. I'm afraid of getting bitten by a snake or the elephants will come. Armed robbers are here too. I usually go to the toilet once at night. My mother comes with me to the shower," says Noor.
No Identity, No Future
Anwara, aged 17 and eight months pregnant, had a stable life back in Myanmar. Her family lived at a two storey wooden house and owned a farmland. One day, some shootings happened and Anwara had to walk for 5 days to reach Bangladesh, enduring the discomfort of pregnancy. She even lost her husband in the chaos. After arriving at the camp, Anwara tries to get hold of him, but there is no way to.
Anwara later gave birth to a daughter in the camp, "We didn't have any clothes for my daughter when we arrived, but I managed to gather some around the camp. My daughter got a rash but she hasn't been able to receive treatment as the queues are so long."
"I live with my relatives and the thirteen of us get food every 15 days, but it isn't enough. Sometimes we don't eat so that we have enough food for the children," Anwara said.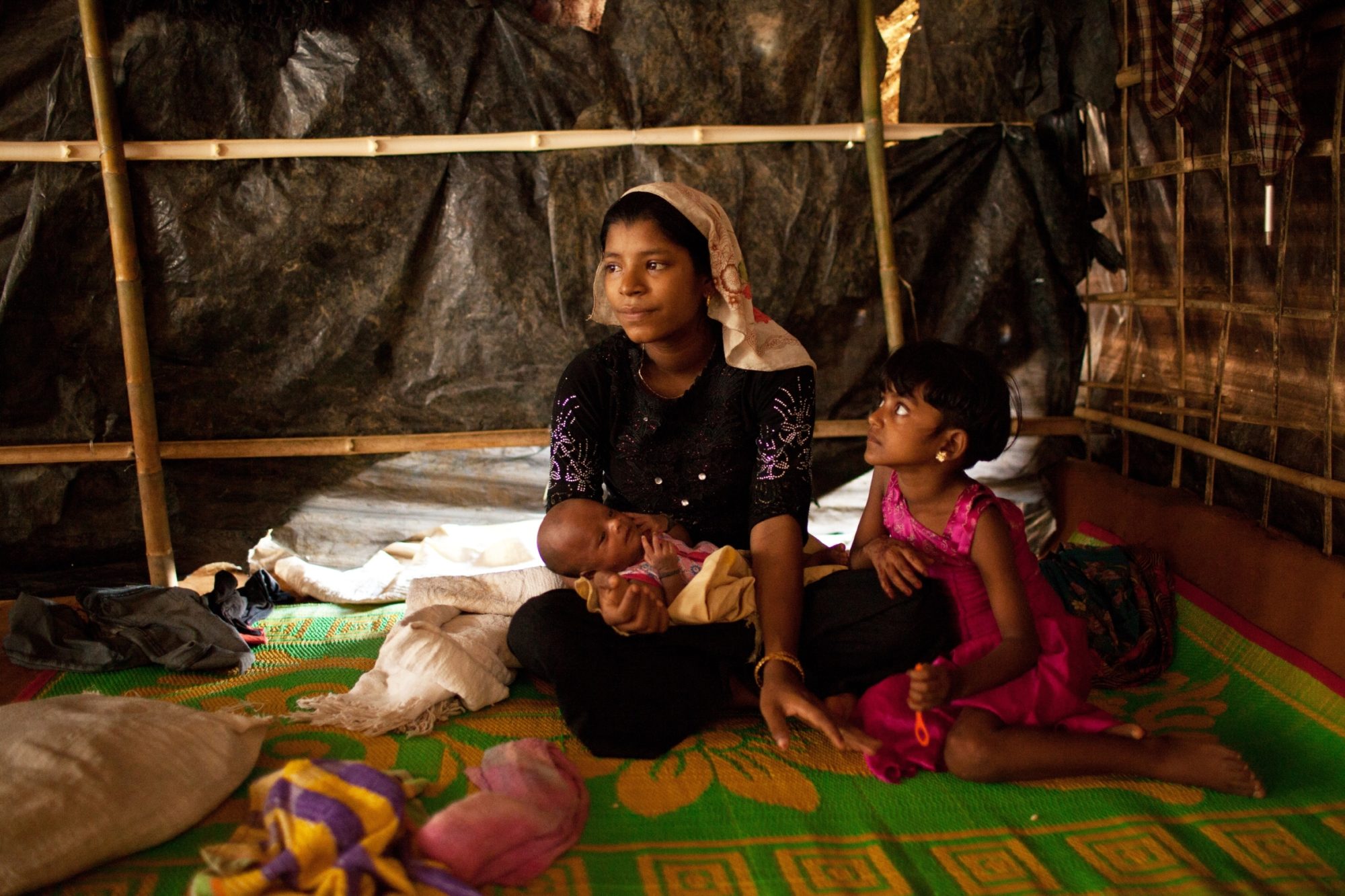 The new born daughter of Anwara cannot get a birth registration, which may lead to a doomed future.
Girls Face Additional Risks in Emergencies
Violence forces children to flee and makes them vulnerable. "For unaccompanied children – particularly girls – are subject to threats such as deprivation of education, early marriage or even sexual violence," says Kanie Siu, CEO of Plan International Hong Kong. "The shelters that are being built fail to meet basic safety standards and have no doors or locks. Anyone from outside can wander in off the street. There is no privacy."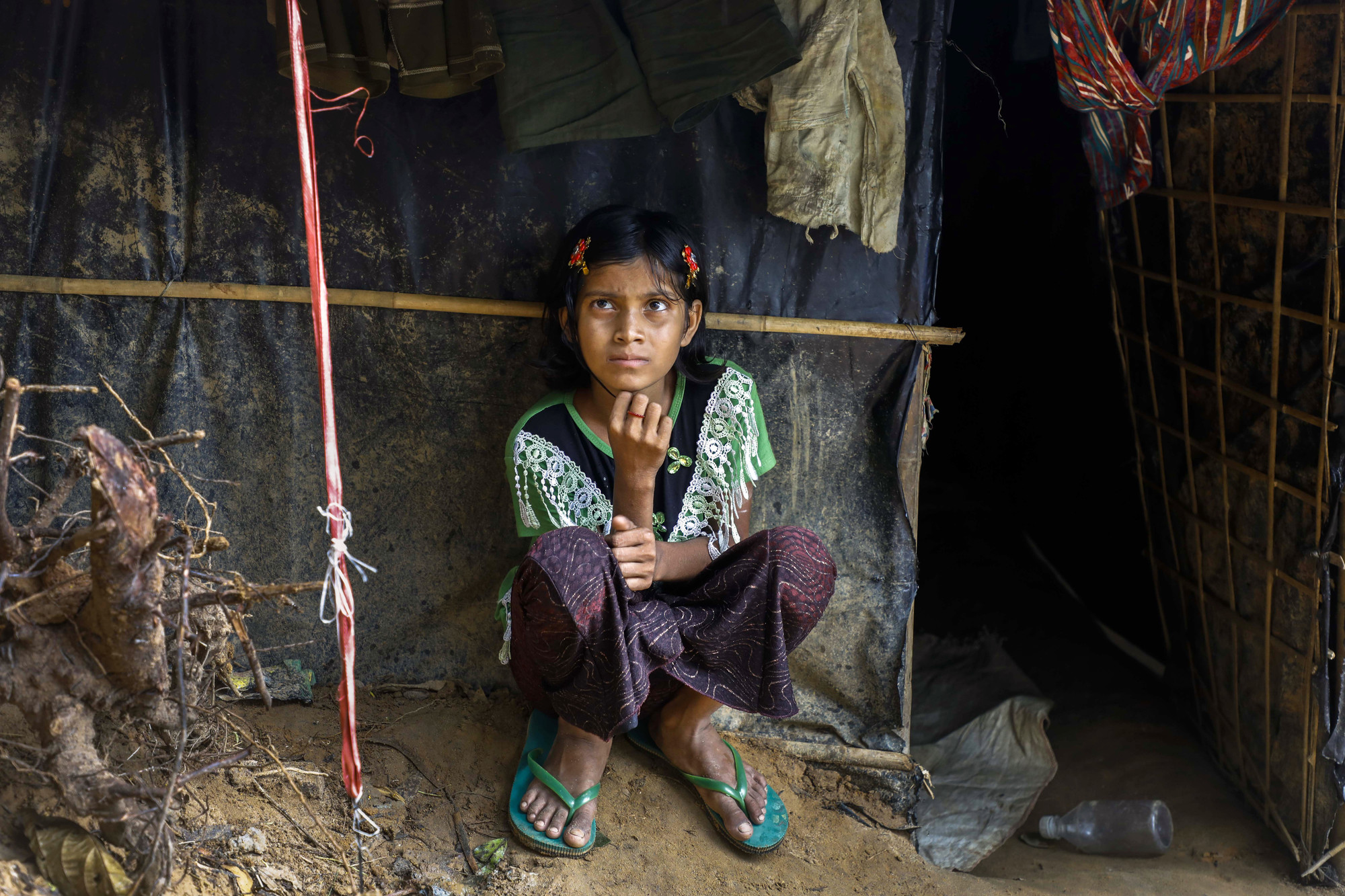 Numerous girls are camping in temporary shelters and their safety is at risk.
Plan International is working in four makeshift settlements in Cox's Bazar. By February 2018, we have reached around 60,000 Rohingya people in Cox's Bazar.
Distribute 10,000 hygiene kits (completed)
Construct 700 toilets, 200 bathing facilities and other sanitation facilities (completed)
Provide education to children in need
Assist with the registration of unaccompanied, separated and orphaned children and provide support, capacity building and case management
Provide training to 550 teachers on how to protect children if there is a landslide, cyclone or lightning strikes.
We aim to reach more than 250,000 Rohingya in the next 10 months and is focusing the response in Ukhiya.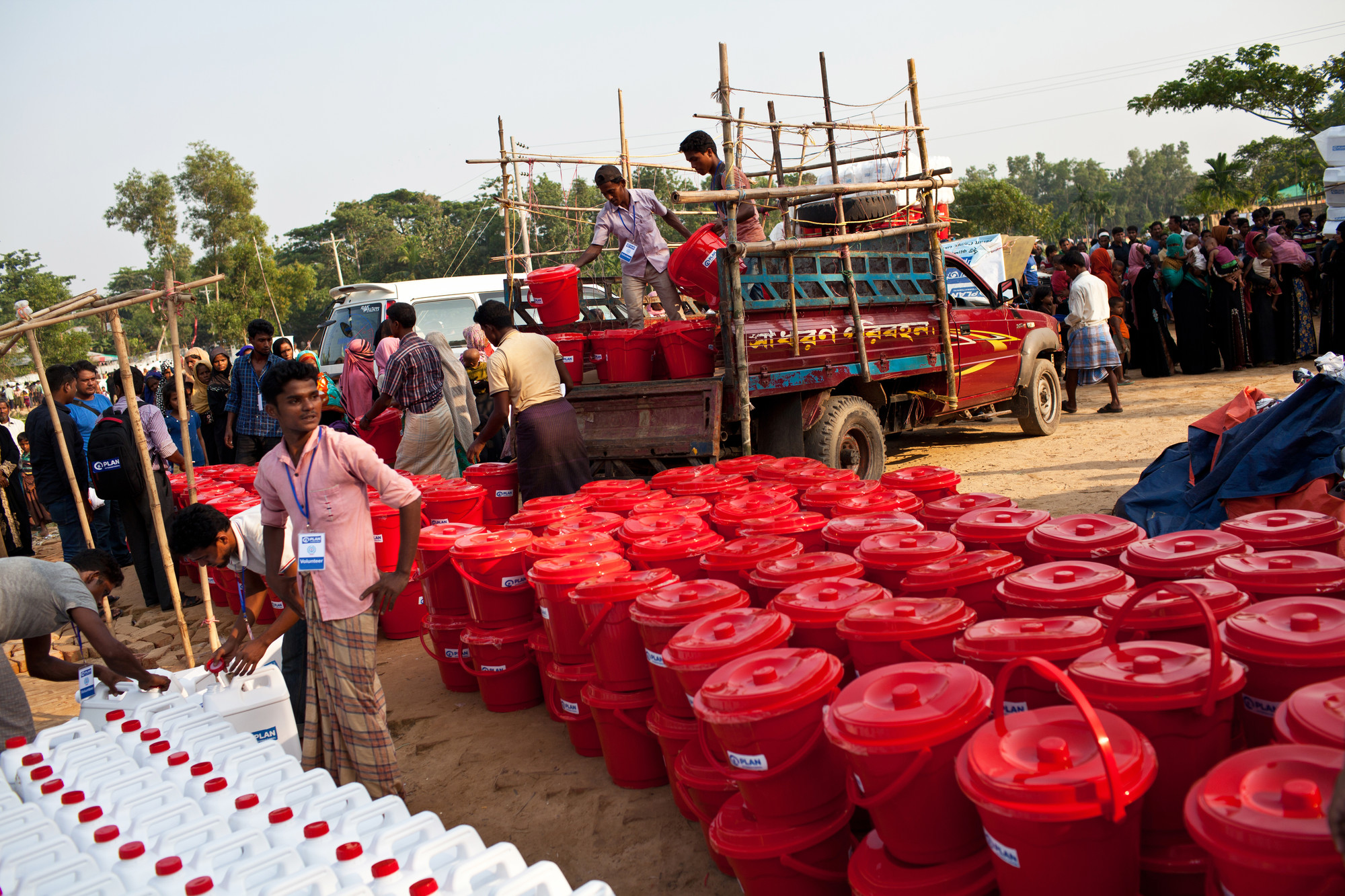 Plan International distributed hygiene kits to the people in need.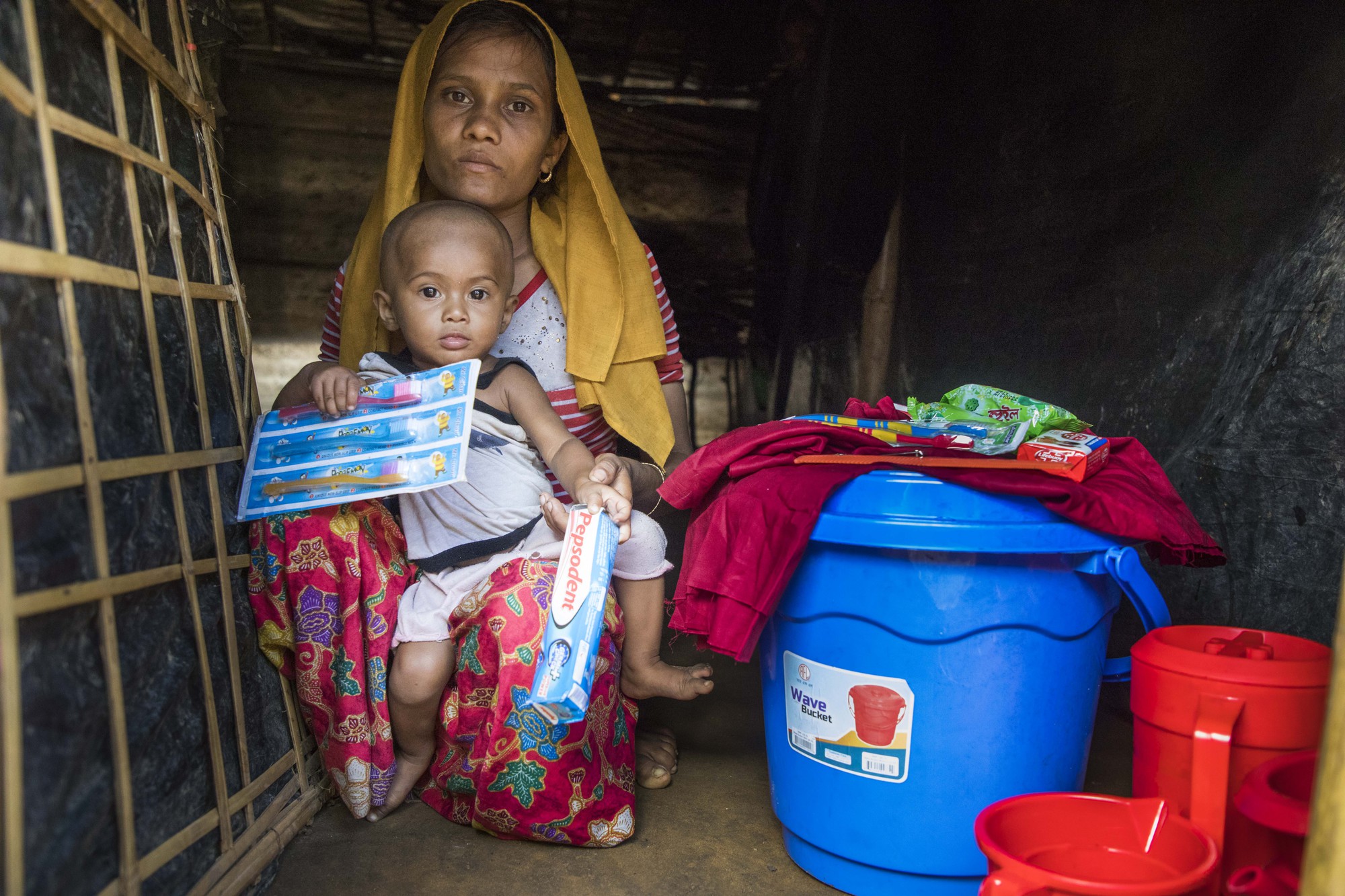 Each hygiene kit distributed to affected families consists of a bucket, toothpaste, toothbrushes, soaps, etc.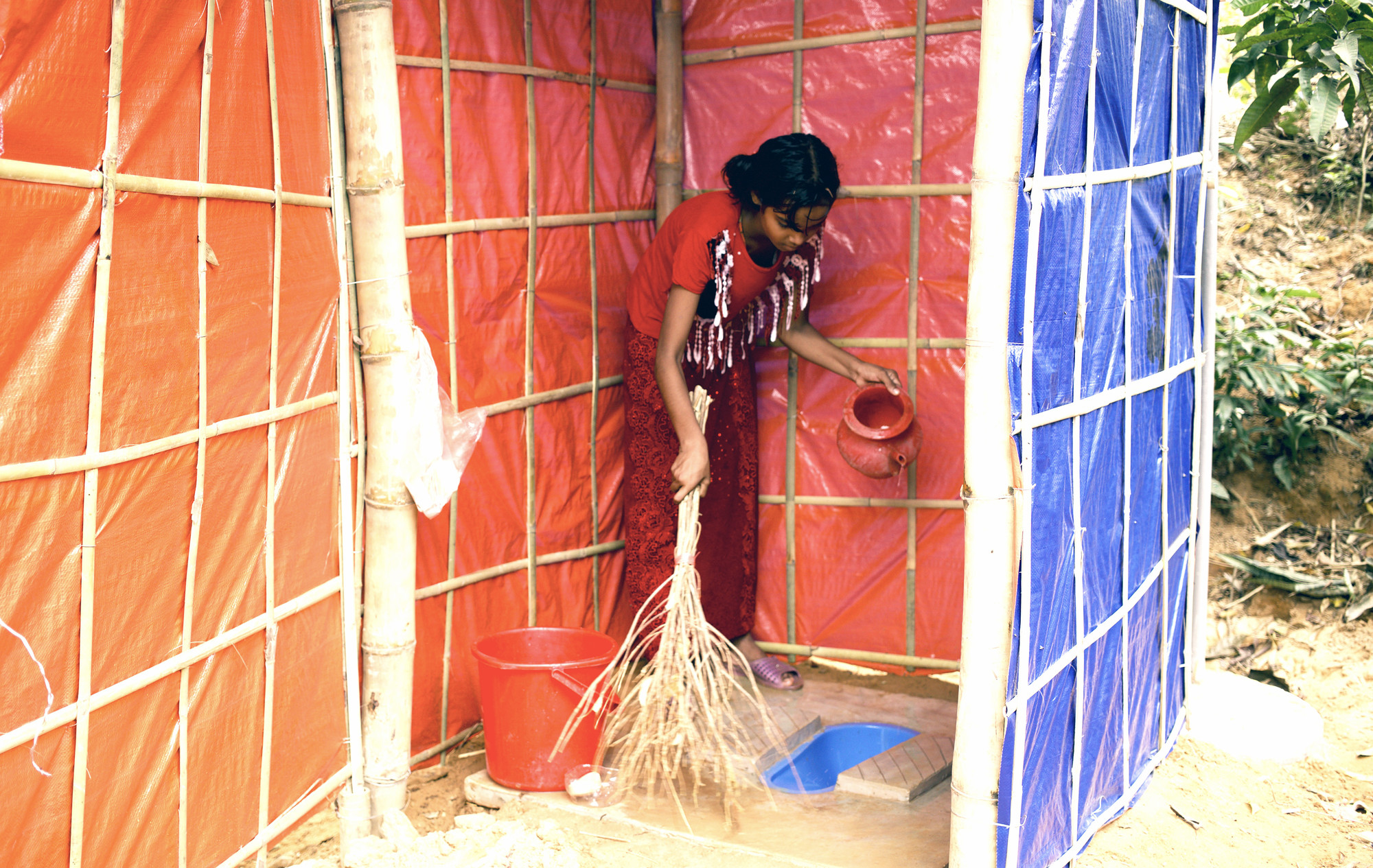 Plan International constructed toilets in camps.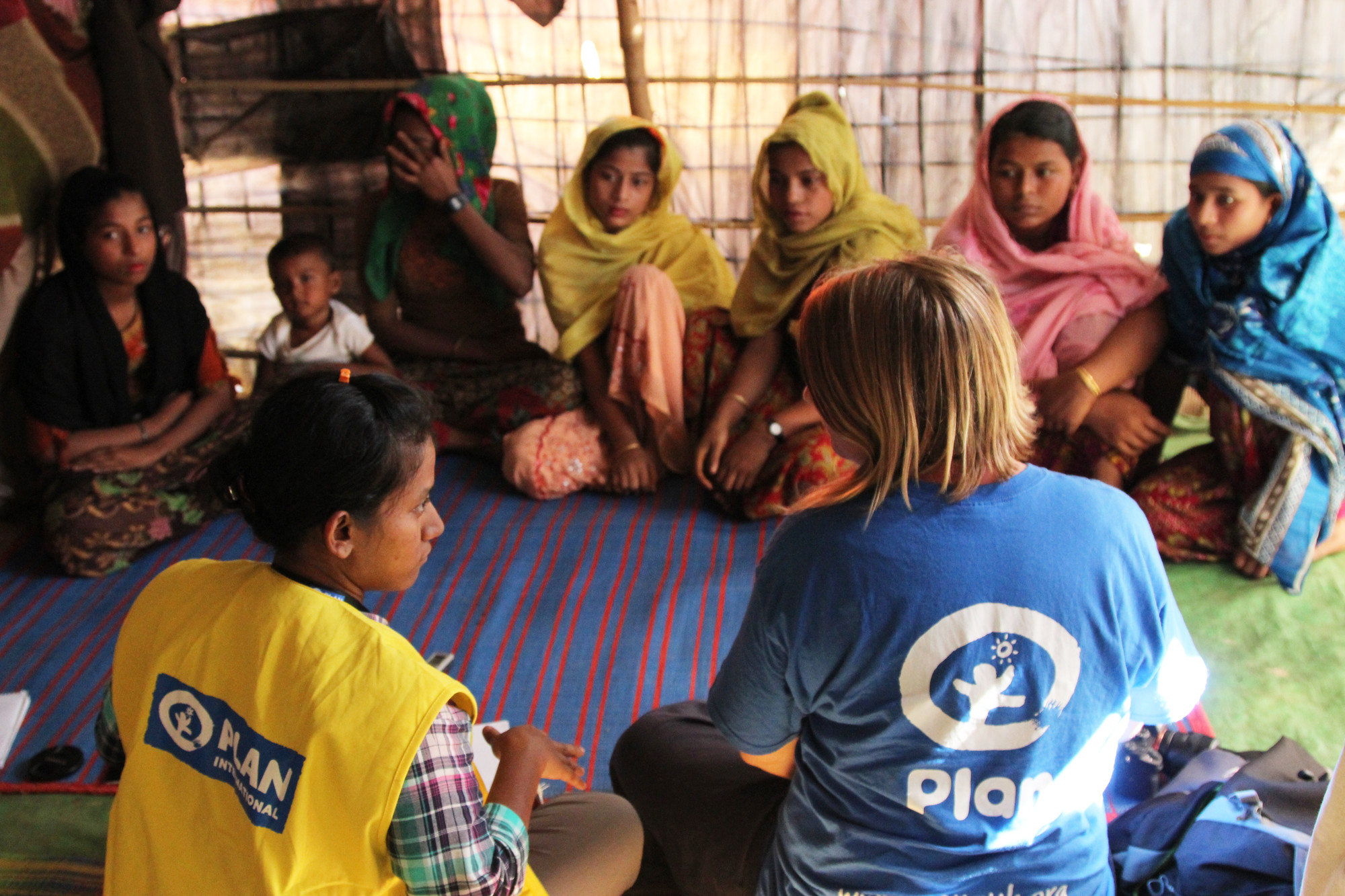 Plan International's staff held menstrual health management session for girls and women in camp.
The new arrivals in Bangladesh need your support. Please help us provide immediate assistance to the children and families in need!
Donation methods
Please make a direct deposit into HSBC account #640-068292-838.
Please mail or email the original bank receipt (mention: Bangladesh Rohingya Crisis) together with your name, address and telephone number to Plan International Hong Kong.
Please send the cheque payable to Plan International Hong Kong Limited via mail. Please mention "Bangladesh Rohingya Crisis" and write your name, address and telephone number at the back of the cheque.
Address: Room 201, 2/F, Marina House, 68 Hing Man Street, Shau Kei Wan, Hong Kong
Online Donation